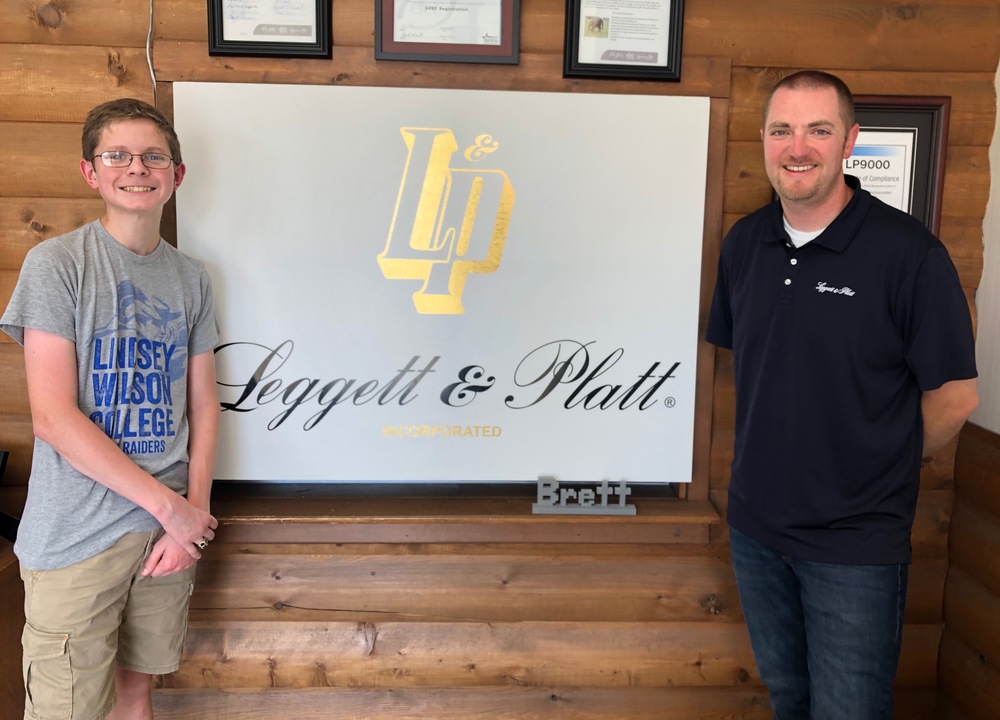 Job Shadow Spotlight!
Brandi Lee
Tuesday, September 10, 2019
This week's Job Shadow Spotlight features local manufacturing company, Leggett & Platt. Sandan Paddack, a Junior at GCHS, works with Engineer Brett Gregory to learn about his job in manufacturing. As a token of his appreciation, Sandan made his sponsor a custom nameplate, which he created by programming the 3D printer in his machining class. Thanks Brett and Leggett and Platt for helping our students make their mark!