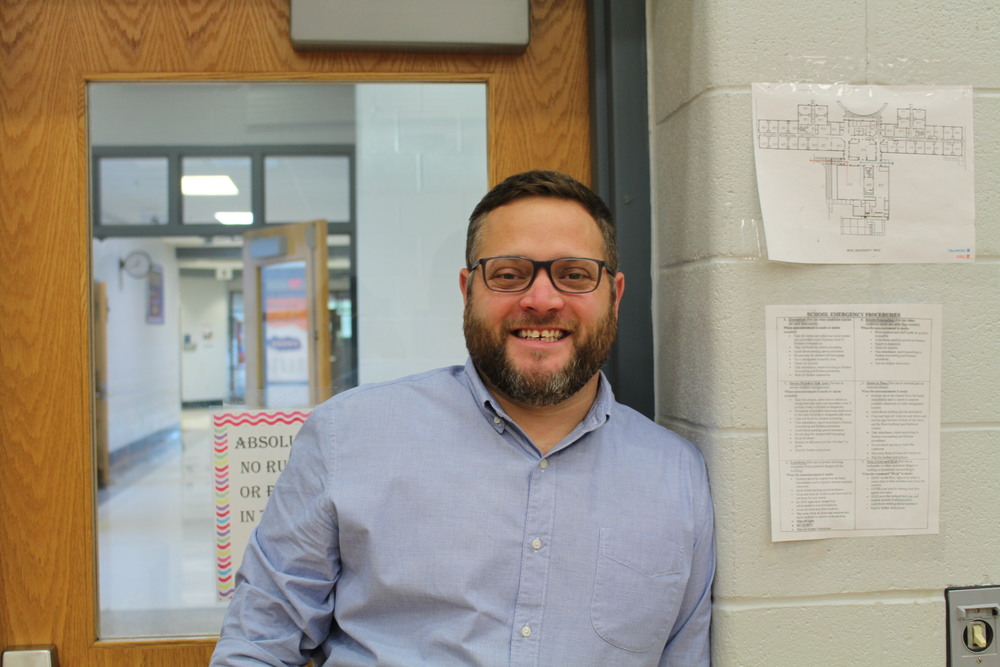 How to be a Good Teammate
Nichole Peters
Monday, September 30, 2019
As part of GCS Profile of a Graduate Initiative, Kyle Cannon, Grayson Co Water District Accountant, former Caneyville student and Grayson Co. & WKU Alum, came to speak to our students Friday morning. Mr. Cannon chose to speak on one of his favorite hobbies, coaching and what it means to be a good teammate. Mr. Cannon focused on 5 characteristics of a good teammate.
A Good Teammate Understands That Everybody Is Different and That's Okay.
A Good Teammate Understands What Their Strengths Are
A Good Teammate Understands That You Are Playing for The Team.
A Good Teammate Understands How Important Communication Is

Listening is an important part of communication, if you listen to the referees, your coaches, and teammates, you can ask the good questions or say something positive to encourage each other.

A Good Teammate Understands How Important It Is to Respects Each Other, Yourself And Your Coaches.
Mr. Cannon then related this to school by saying that all of you (the students) are part of the Caneyville Team...you, the students, are like the players and your teachers are like the coaches. He also mentioned that every good team has a mascot and that was Mr. Basham, to the students' amusement, he added "He's Freddie Flash, that's why his hair is so spikey." In the end, Mr. Cannon encouraged the students to use these 5 characteristics and work hard at being a good teammate to keep Caneyville Elementary the best school in the county.
Mr. Cannon not only went to Caneyville, his mother and grandmother worked at Caneyville, his wife is our current school secretary, Mrs. Holle, and all three of their children, Spencer, Scout and Finn are Purple Flashes as well. Thank you, Mr. Cannon for loving our school and being invested in this community.