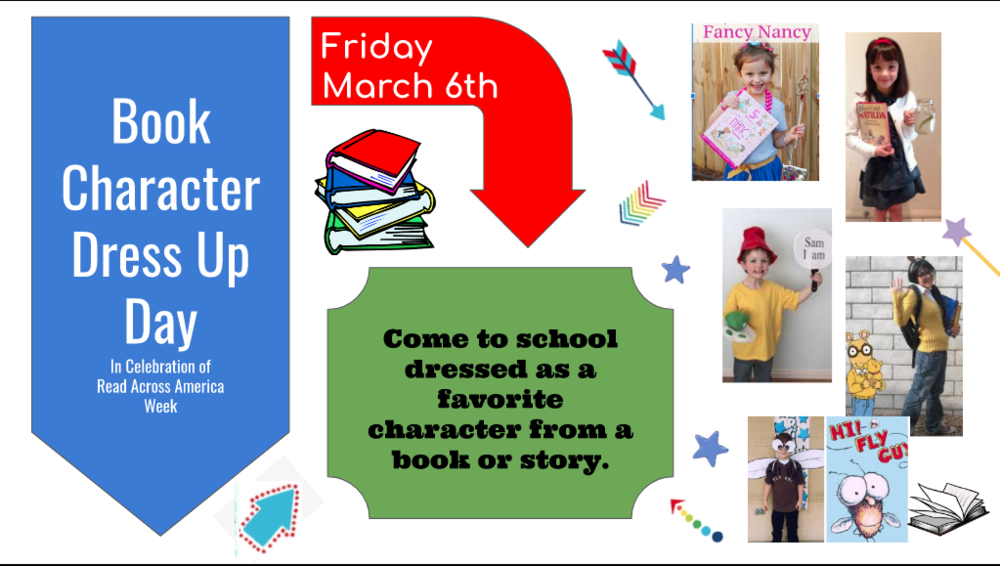 Read Across America Week Activities
Nichole Peters
Thursday, February 27, 2020
READ ACROSS AMERICA WEEK begins Monday, Mar. 2.
Next week we will be having the following activities at Caneyville Elementary:
A Bookmark Contest - winning bookmark from each grade will be professionally printed for students at school to choose from and use.

Directions


Make sure to use reading as your theme.
Use the template provided. Here is a link to the template, if your child loses the one given. https://go.aws/384xBQt
You may include pictures and/or words.
Must be turned in by Friday, March 6th.

Character Day Fri. March 6th

Dress as your favorite book character.

AR contest

Top point earners (boy and girl) in each grade will win a prize. Only points accumulated over the course of next will count.
Prizes will be awarded the following week.

Guest readers have been invited to read to each classroom throughout the week.