EDIT MAIN
A Message from Principal Baldwin
Welcome to Grayson County High School!
---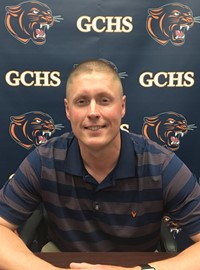 Grayson County High School faculty and staff are excited to start the 2019-20 school year. We welcome all students and their families to be a part of the high school experience.
With the start of every year comes fresh beginnings. Our entire focus will be to provide an individually focused curricular environment that challenges all students to grow and fulfill their unlimited potential.
We are excited about new programs and course offerings. Programs such as our Work-Based Learning Initiative, expanding dual credit course offerings, and our new technical pathways will challenge and provide new learning opportunities for our students.
We challenge all GCHS students to make this school year their best year. It's time for you to "Make Your Mark"!
Josh Baldwin, Principal