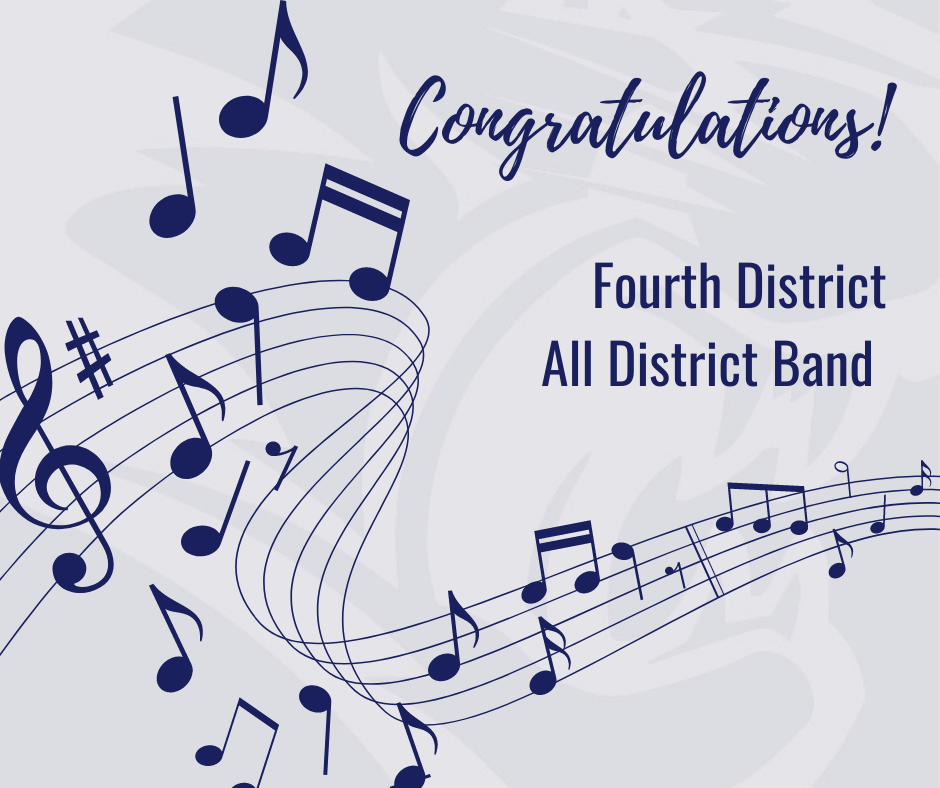 All-District Band Members Selected
Grayson County Schools
Sunday, February 14, 2021
Congratulations to these GCMS and GCHS musicians on their selection by virtual audition to the Fourth District, All-District Band.
From GCMS: Shawni Poole, 1st chair flute; Madyson Newton, 2nd chair oboe; Anna Rutter, 3rd chair flute; Kason Burden, 4th chair percussion; Isaiah White, 4th chair flute; Lilly Kane, 5th chair alto sax; Elli Hester, 6th chair clarinet; Caroline Hodges, 6th chair percussion; Austin Shake, 8th chair percussion; Maddy Hardin, 9th chair percussion; Ella Narvaez, 9th chair clarinet; and Abbie Poole, 11th chair clarinet.
From GCHS: Gavin Mudd, 1st chair bassoon; Davis Parker, 2nd chair alto sax; Shane Craig, 4th chair euphonium; Liam Stewart, 4th chair trumpet; Donovan Jaggers, 5th chair trombone; Kaitlyn Gilbert, 6th chair trumpet; Hootie Hayes, 6th chair percussion; Jackson Kane, 6th chair alto sax; and Gabe Secora, 8th chair percussion.
They will join Shaina Portman, Jeremiah Embry, Thomas Day, and Mason Parker who were chosen for the All District Symphonic Band earlier in the year.