The first Flash Five Awards were handed out this morning during our Flash Time Morning Meeting with Mr. Basham. Caneyville Elementary students demonstrating the flash five qualities were handed tickets by teachers during August. Flash Five qualities are F-follow directions, L- learn everyday, A - always work hard, S- show kindness to others, and H- have a growth mindset. All the tickets were put into a grade level box to be drawn from this morning during our last Flash Time meeting for August. Students who were selected will be able to chose their award from a variety of choices such as teaching the class, picking the activity in PE, lunch with a teacher or principal, popcorn with Ms. Wieland, making a teacher wear a silly outfit, basketball time in the gym, etc. Congratulations to all these winners.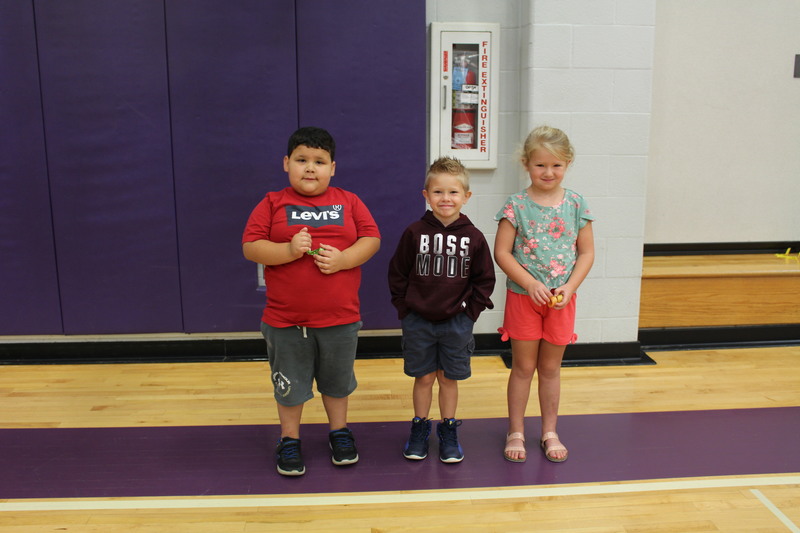 Kindergarten winners were Damien Sanchez, Clayton Carroll, and Sadie Probus.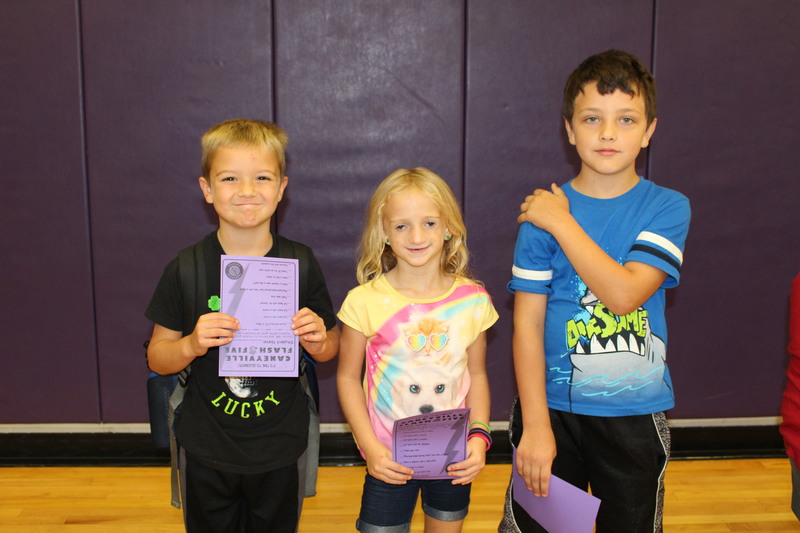 First grade winners were Karter Chambers, Layney Williams, and Eric Clark.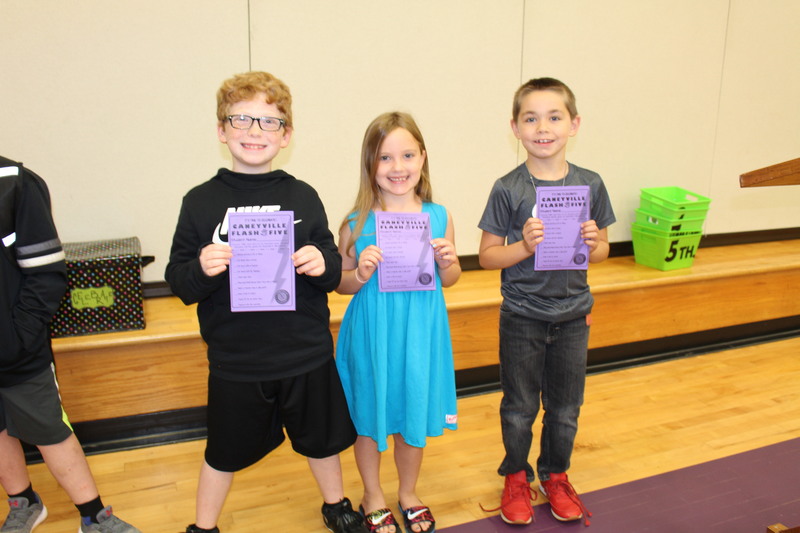 Second Grade winners were Gavon Tarrence, Carolynn Geary, and Logan Renfrow.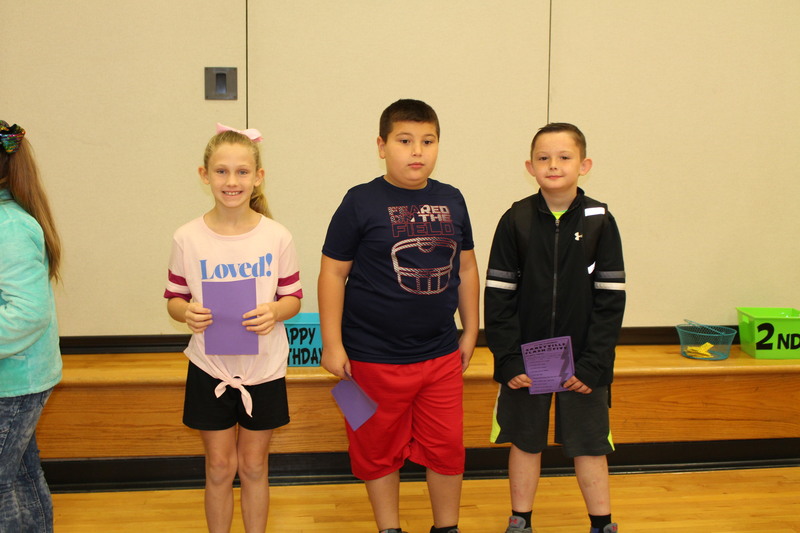 Third Grade winners were Mallory Bratcher, Dominick Licata, and Kyler Wilson.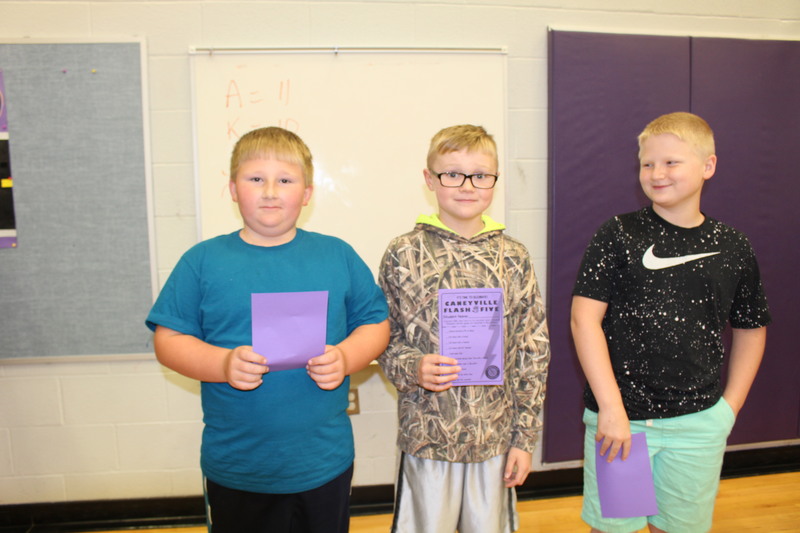 Fourth Grade Winners were Justun Willoughby, Brady McMillan, and Carson Leyk.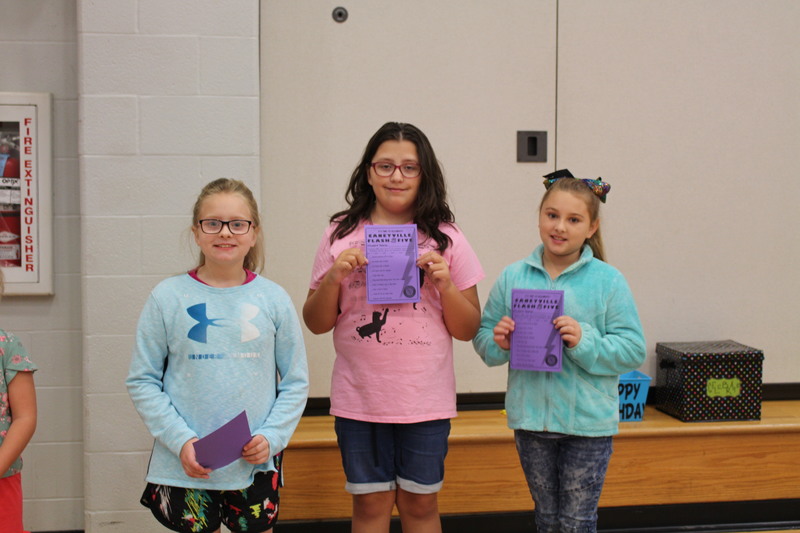 Fifth Grade winners were Lexi Spears, Evelyn Smith, Emma Dowell, and Charlie McClure(not pictured)
Mrs. Deckerś Class winners were Sha´Hailey Decker, Addison Pharris, and Trinity Bell.