GCHS DECA is headed to Nationals after a strong finish at the group's State Conference. 19 of 21 students qualified to compete at the International Career Development Conference in Nashville April 29 – May 2. All students were event finalists.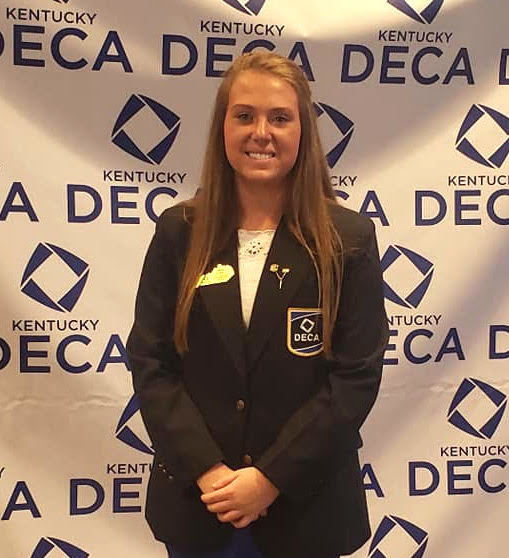 In addition, junior Emma Finch was elected to serve as 2020 - 21 Kentucky DECA President and Emily Cooley was named Outstanding Chapter Member.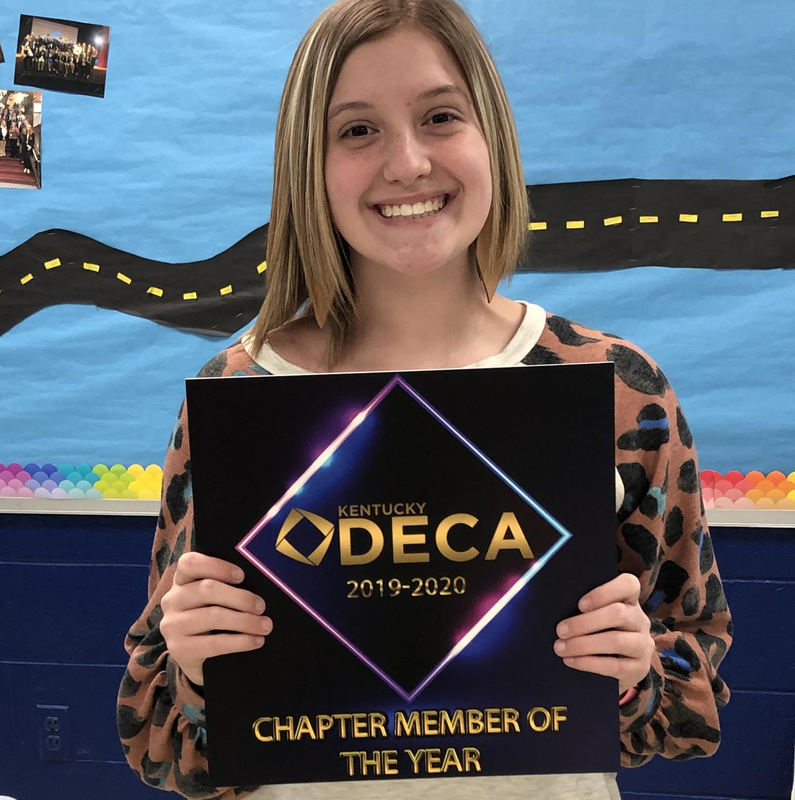 Placing First in their events were: Sophia Elmore, Integrated Marketing Campaign/Event; Isaac Butler, Professional Selling; Shelby Gary, Madelynn Henning and Emma Pierce, Business Solutions Project; Eli Helm and Emma Finch, Community Awareness Project; Evan Hayse and Max Evans, Sales Project.
Taking Second Place: Shay Snider and Anna Spalding, Marketing Management Team Decision Making; Zoe Coles, Financial Literacy Project; Kaylee House and Sam Wendt, Community Giving Project; Bailey Collin, Career Development; Colton Glenn, Business Finance. Placing Third was Dawson Gorby, Food Marketing.
Camden Chitwood and Tanner Rivera, Sports & Entertainment Team Decision Making; Luke Milliner, Principles of Business Management & Administration were event finalists.