GCMS Faculty had an amazing Learning Club this afternoon. In the midst of many daily challenges, this group always strives to be better! #GreaterHeightsTogether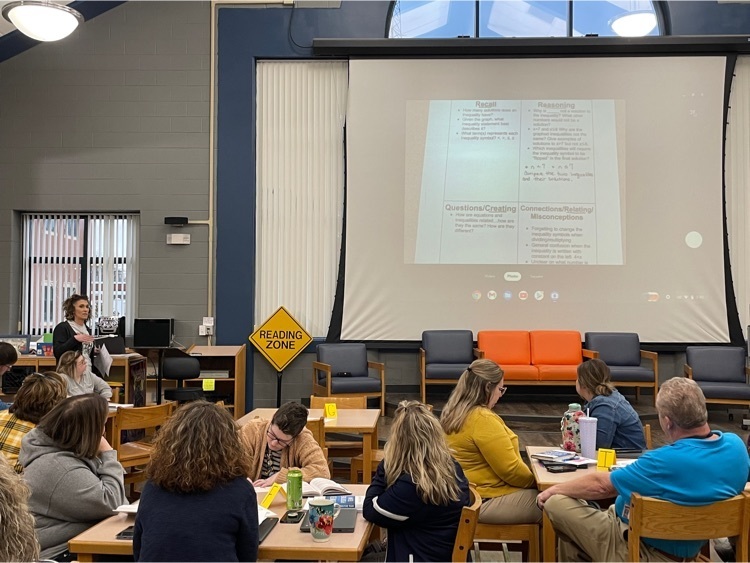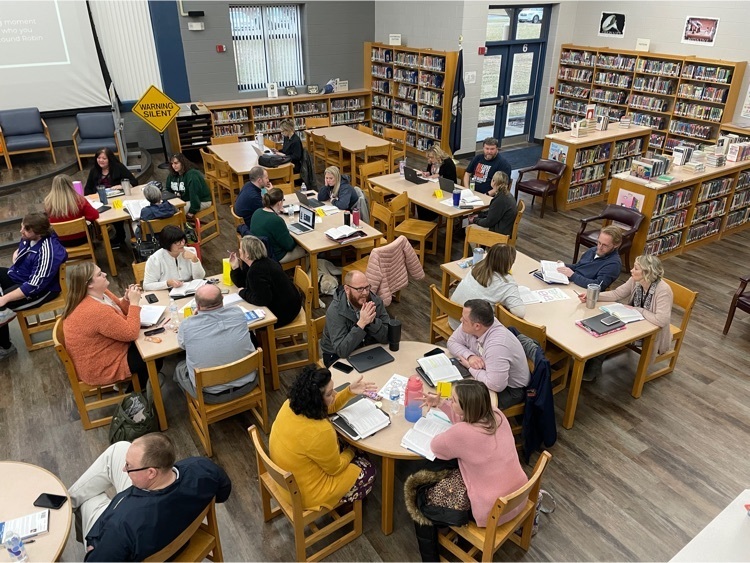 GCMS Parents and Friends: Check out our Jan. Parent Newsletter at this link:
https://5il.co/1noyi
Lots of great things happening at GCMS! #GreaterHeightsTogether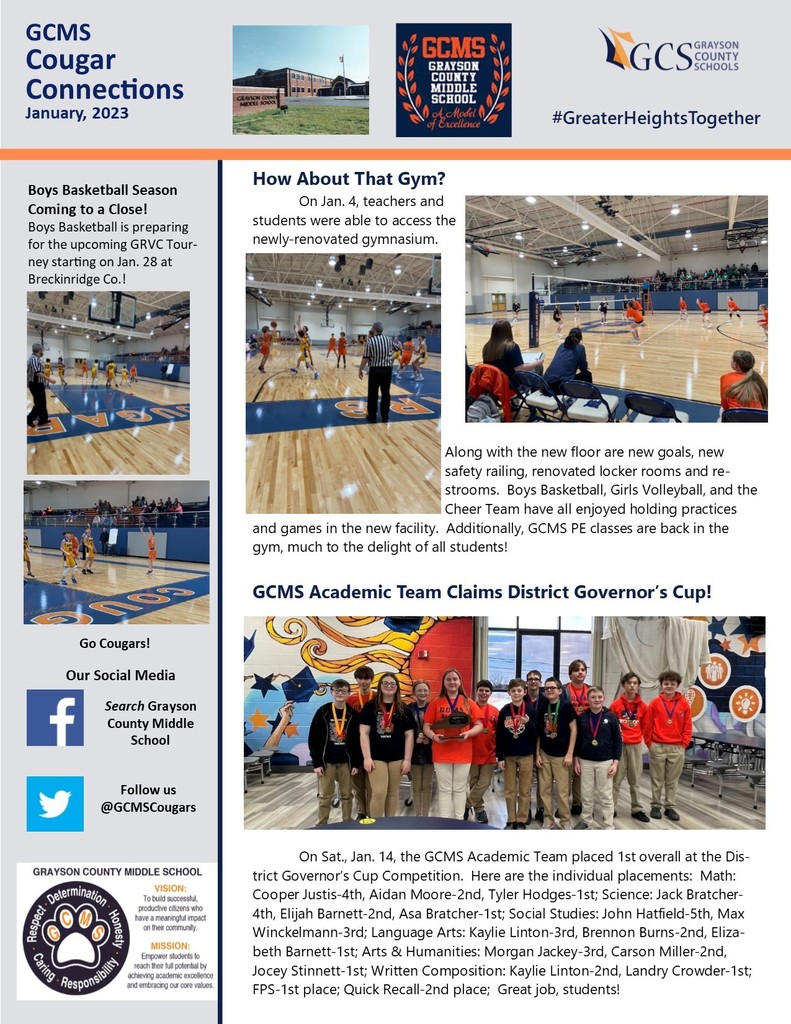 BIG district win for the GCHS Academic Team at KAAC District 12 Governor's Cup competition! Quick Recall, Future Problem Solving and multiple individual assessment winners advance to Region on Feb. 18. See details:
http://bit.ly/3J9OGi8

It's time to order your GCMS yearbook!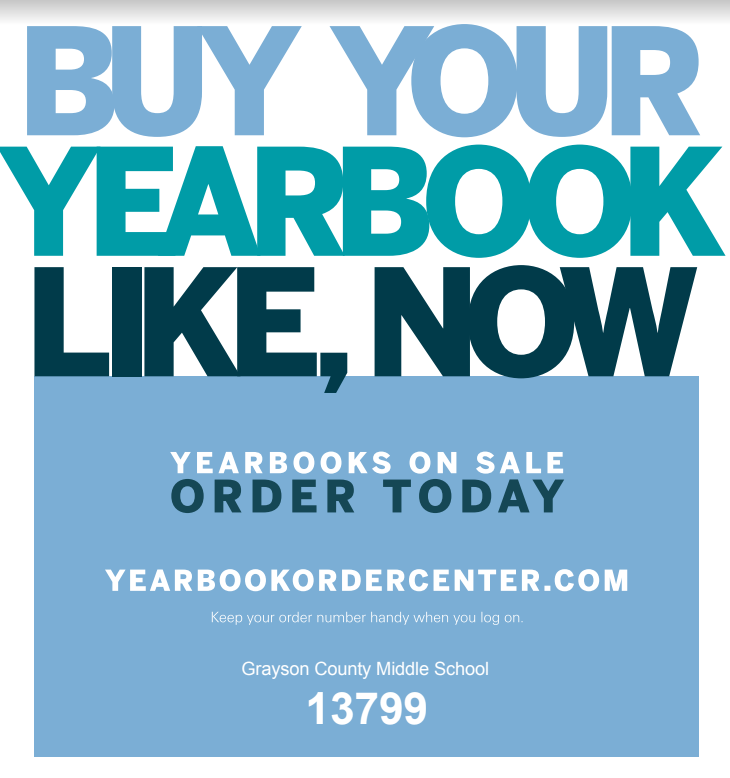 Check out the upcoming tournament dates for GCMS Archery!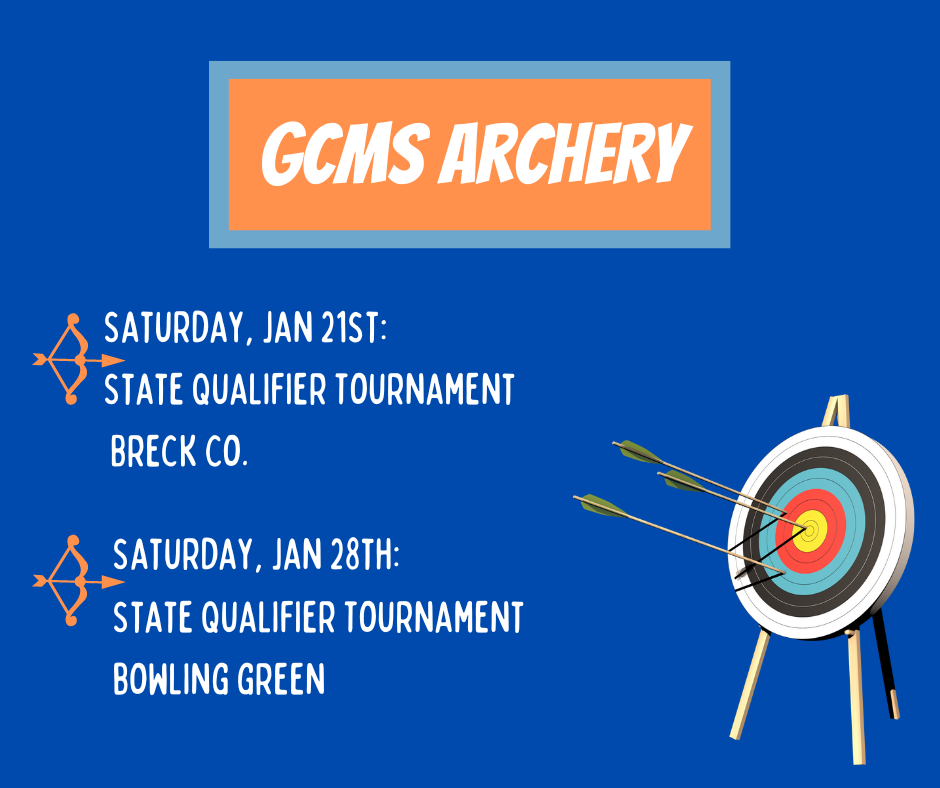 GCMS is very proud of these 13 students for earning chairs in the 4th District MS All-District Band! Congratulations on your hard work paying off! #GreaterHeightsTogether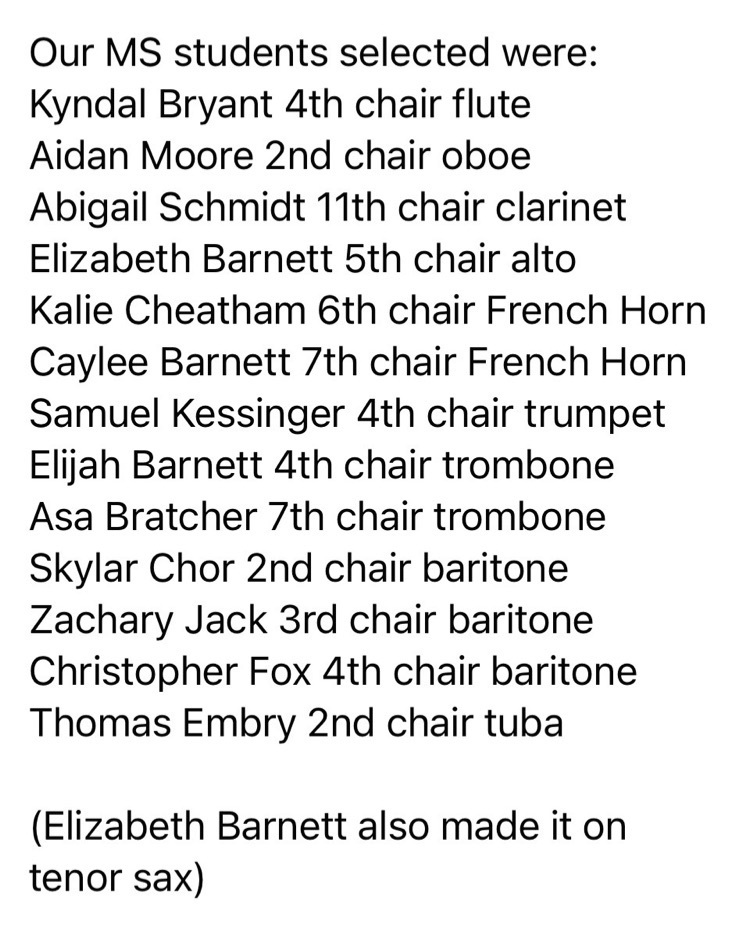 This just in…GCMS Academic Team takes District Governor's Cup! Congrats!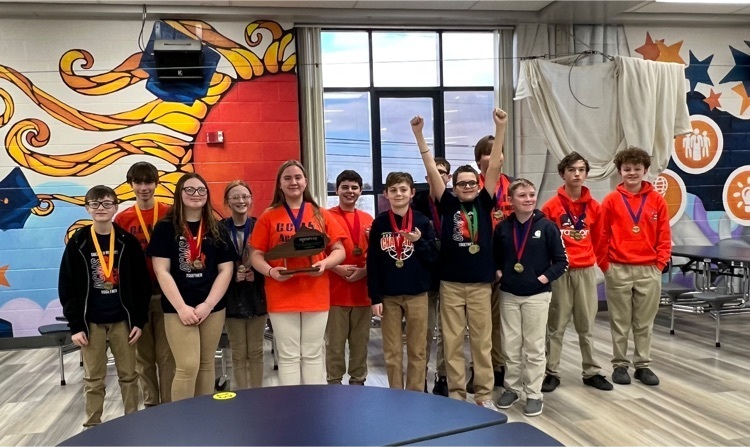 GCMS is so proud of this week's Cougar Excellence Award Recipients! These guys are meeting expectations and demonstrating our Core Values! Keep up the great work Cougars!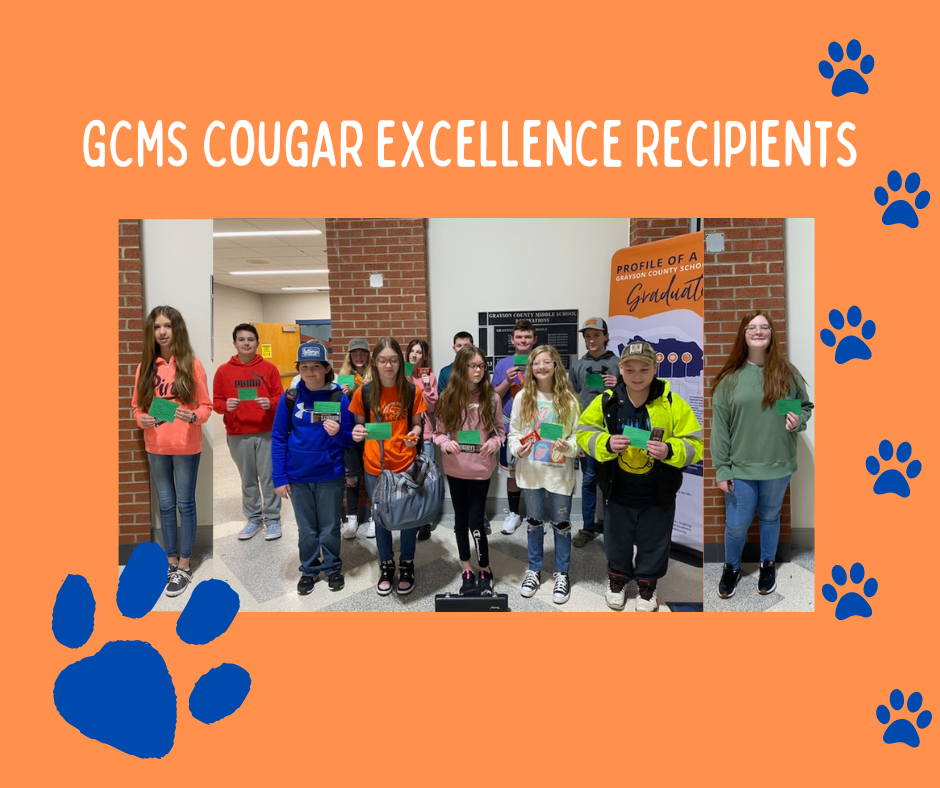 The GCMS Academic Team preparing for a big week hosting the District Governor's Cup! Go Cougars! #GreaterHeightsTogether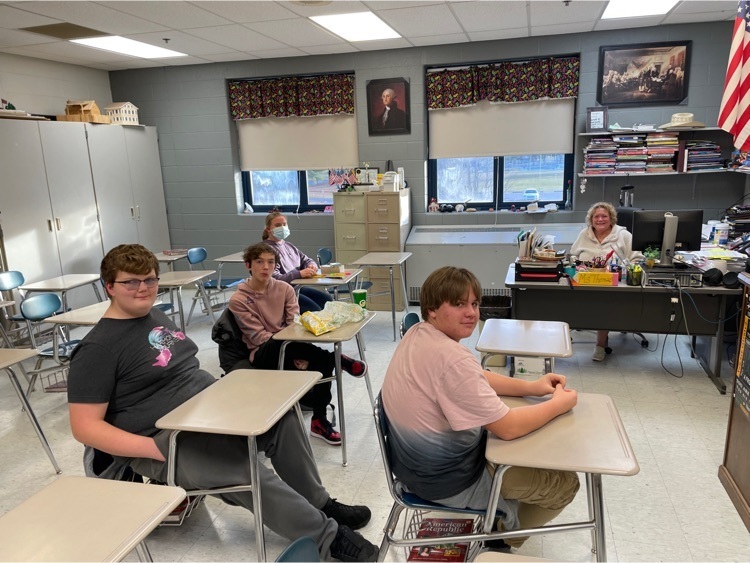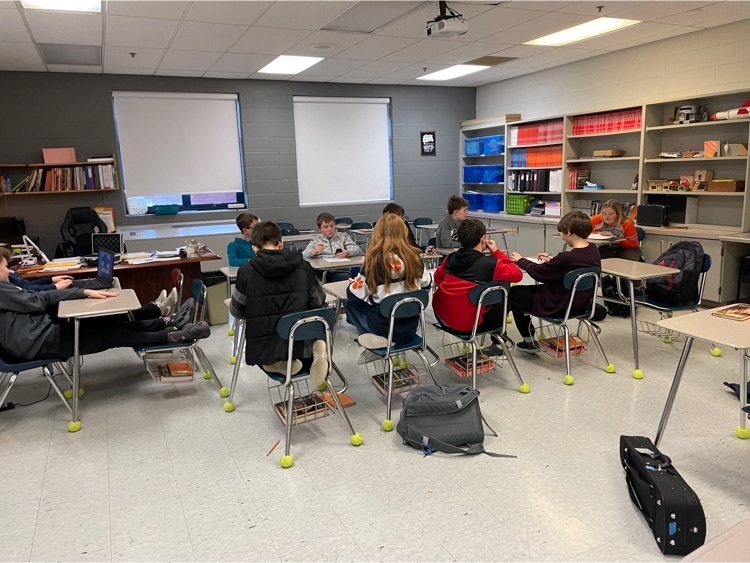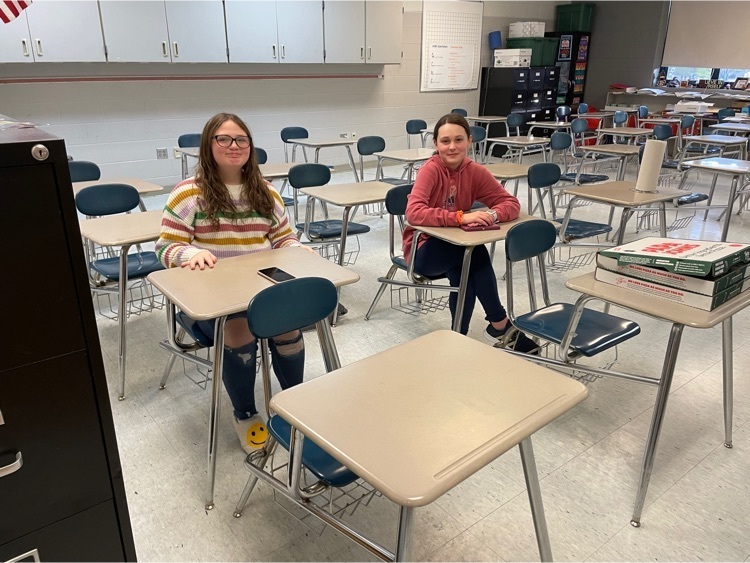 Tons of learning as GCMS is hitting its stride for 2nd semester! #GreaterHeightsTogether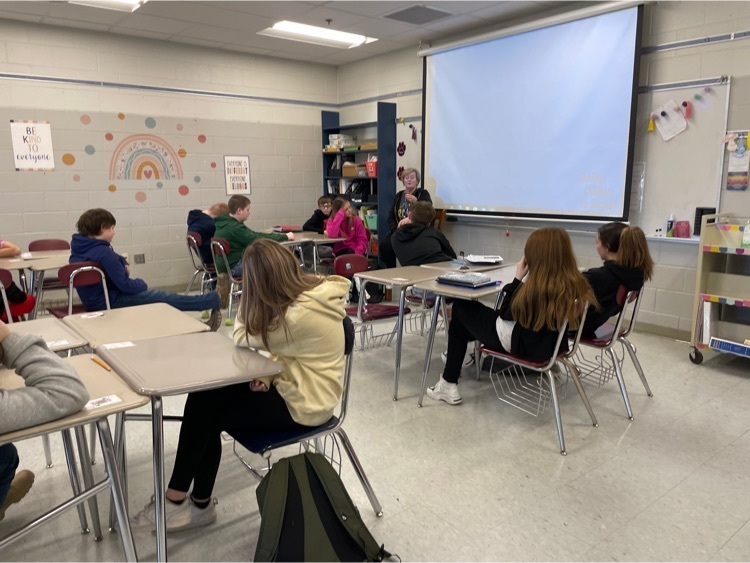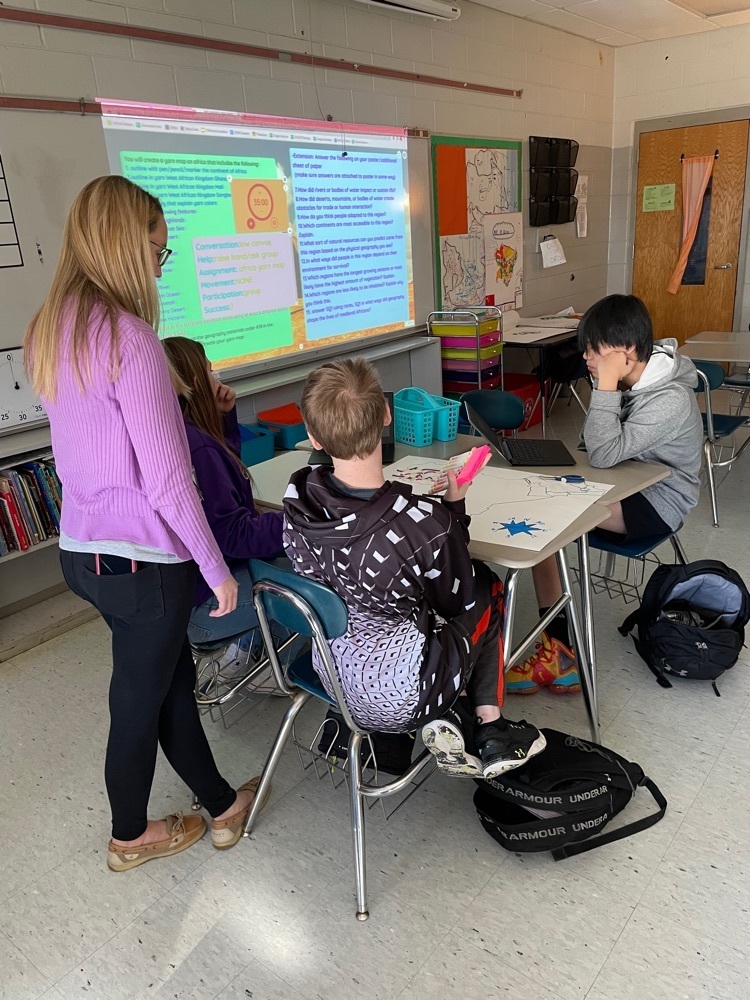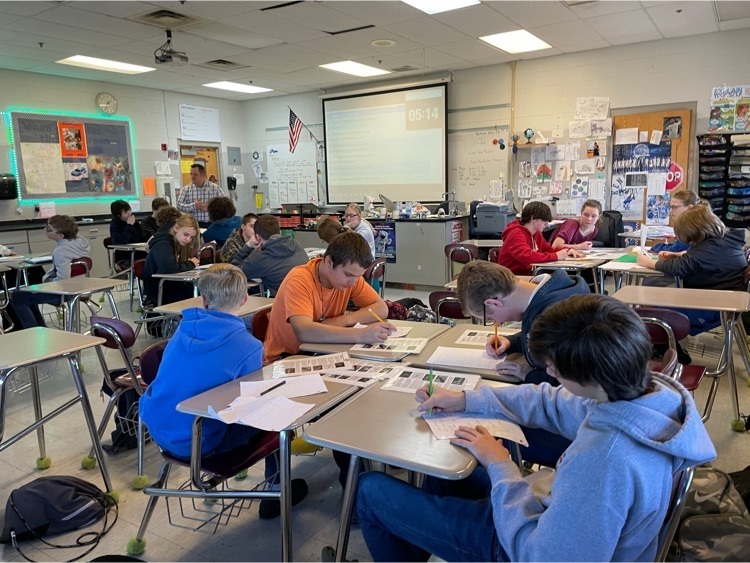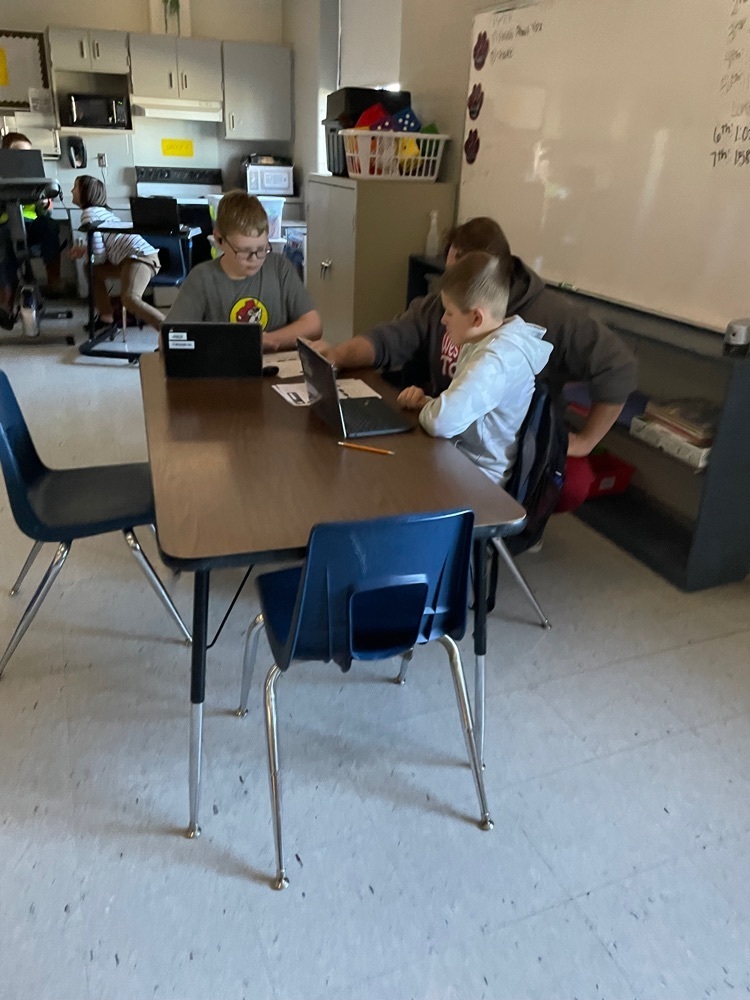 Yesterday, GCMS 6th graders said, "Take that, 1-step equations!" Great work from teachers and students! #GreaterHeightsTogether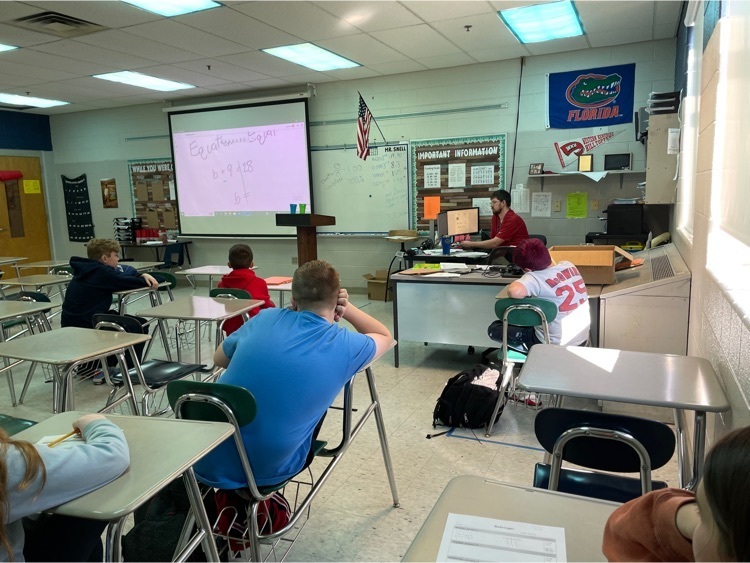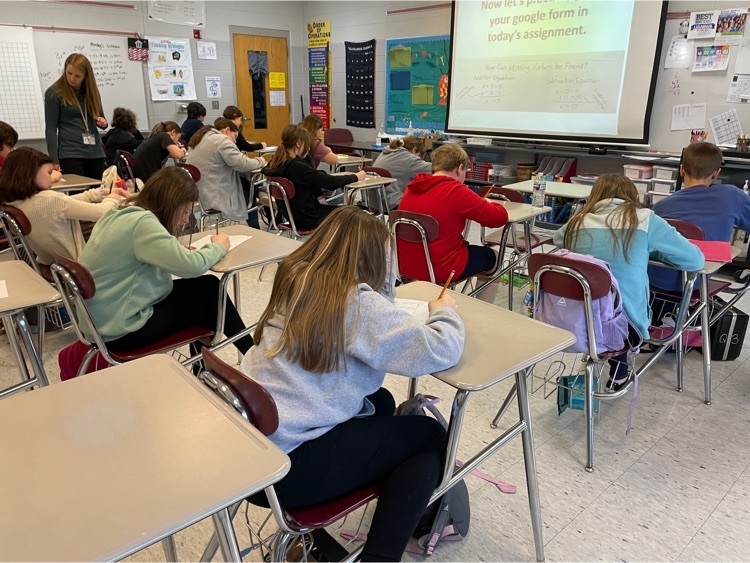 GCHS Tennis Program will be starting pre-season training on Tuesday, Jan 17th. Participants will meet at GCHS from 3:00-4:30. All players must have an updated physical. Grades 6-12.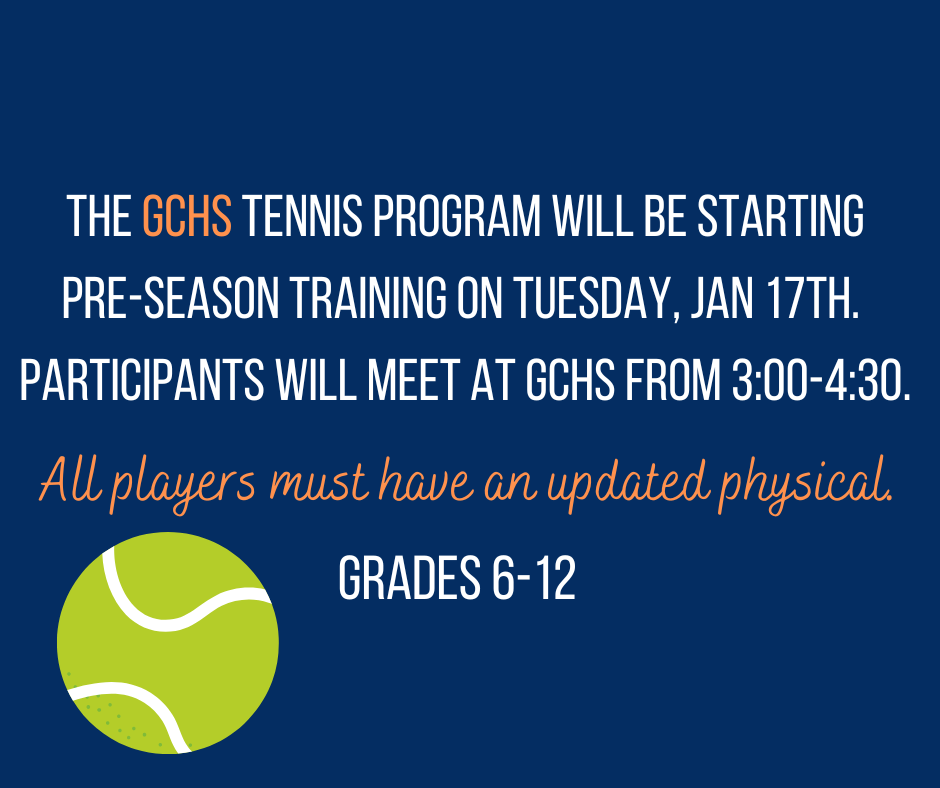 GCMS Parents & Friends: Check out the amazing things happening at GCMS in the December edition of Cougar Connections at this link:
https://5il.co/1mawo
We hope everyone has a joyous holiday season!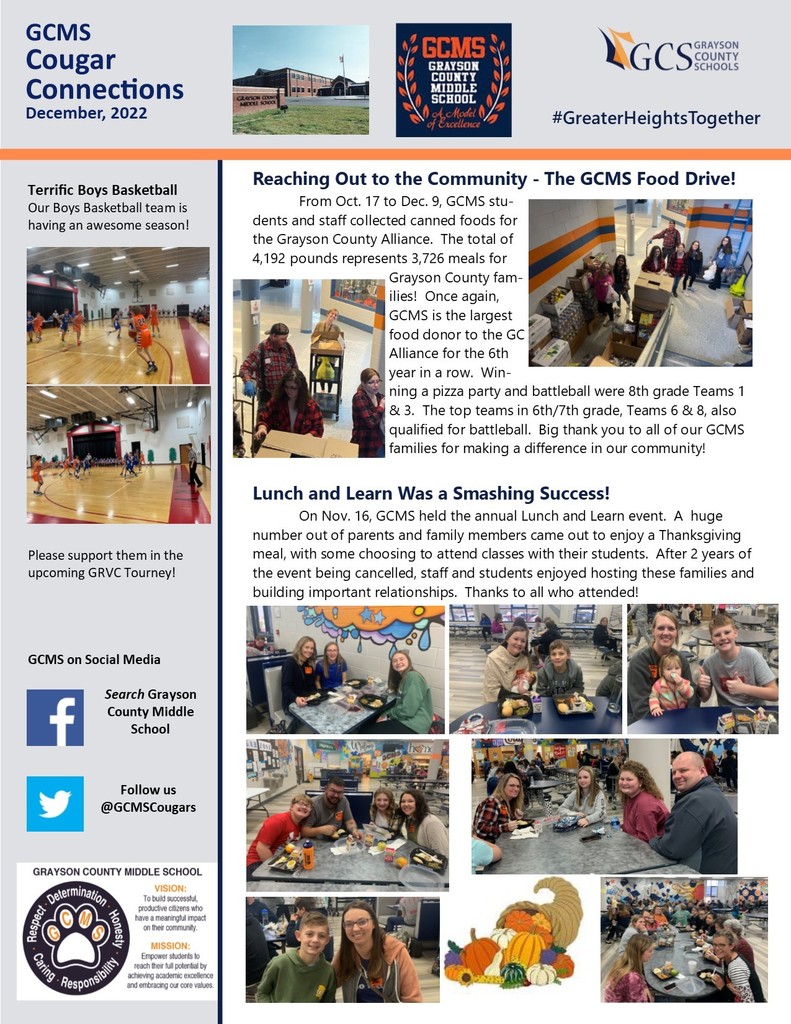 Congratulations to this week's "Be the Good" Team Player Award recipients! They all received some crazy socks for their efforts! Keep up the great work Cougars!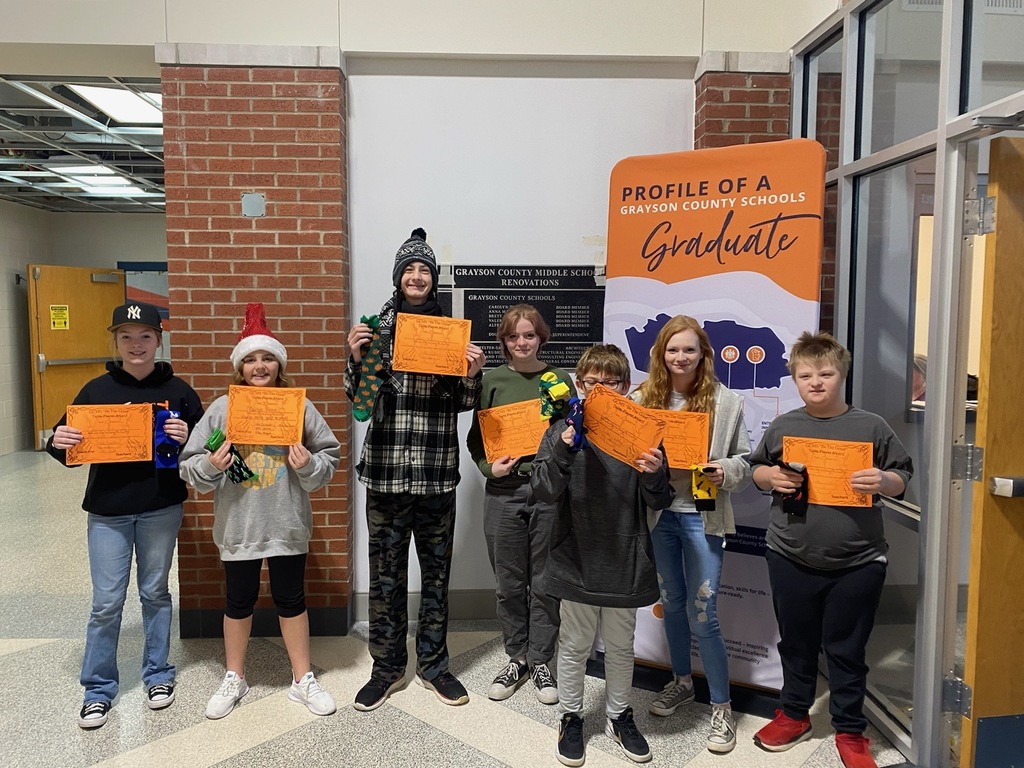 It's been a busy/festive week at GCMS. We had a ton of fun on Christmas Character Day, crowned some new Door Decorating contest winners, and the Drama Club performed in their winter show. We hope you have a great winter break and we will see you back on January 4th!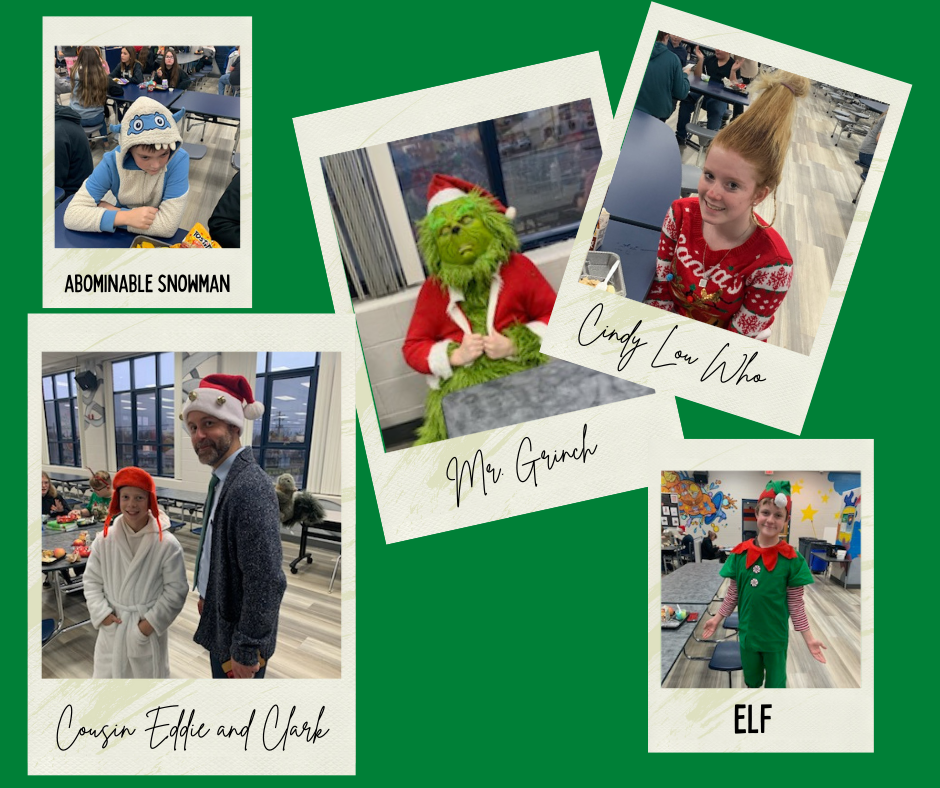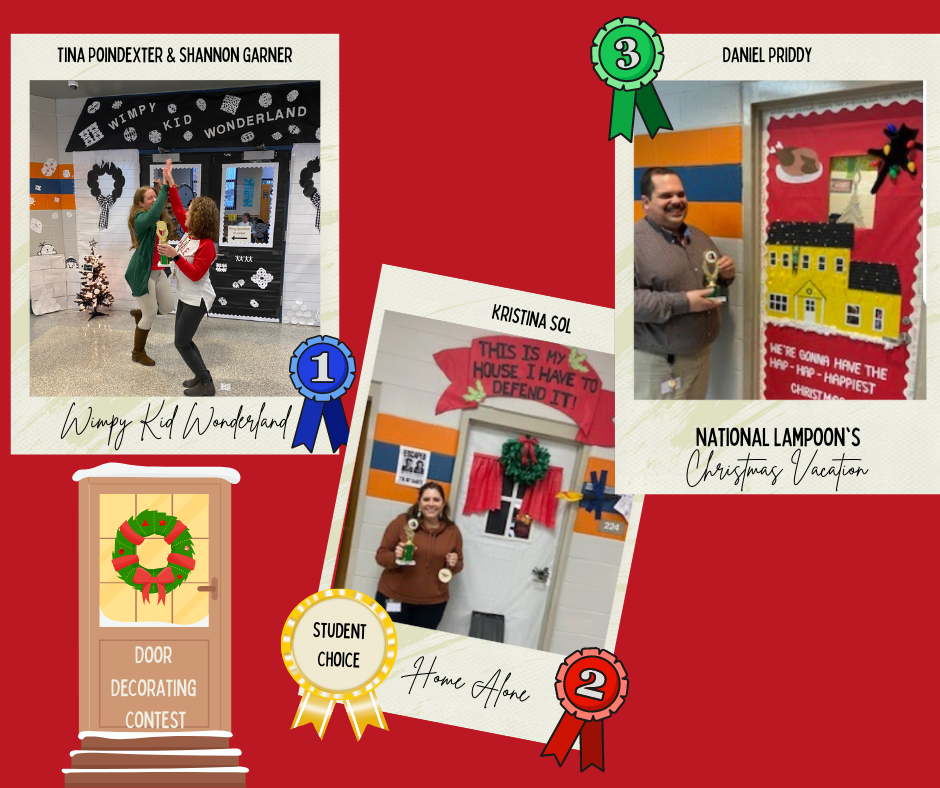 We are so proud of our 7th grade Girls Basketball team for winning the GRVC Championship! Great job girls!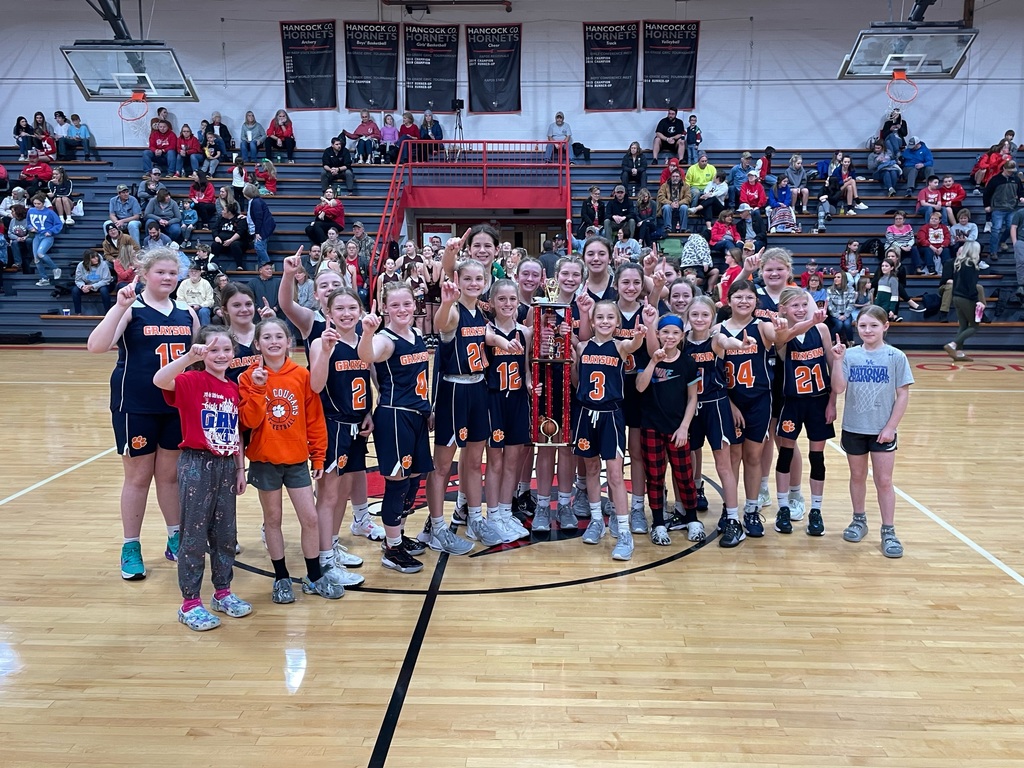 Wow--We are so proud of our GCMS students for collecting cans for the Grayson County Alliance. Students brought in a total of 4192 pounds of food which equals 3,726 meals for Grayson County families. It always feels good to "be the good" in our community! Great work Cougars!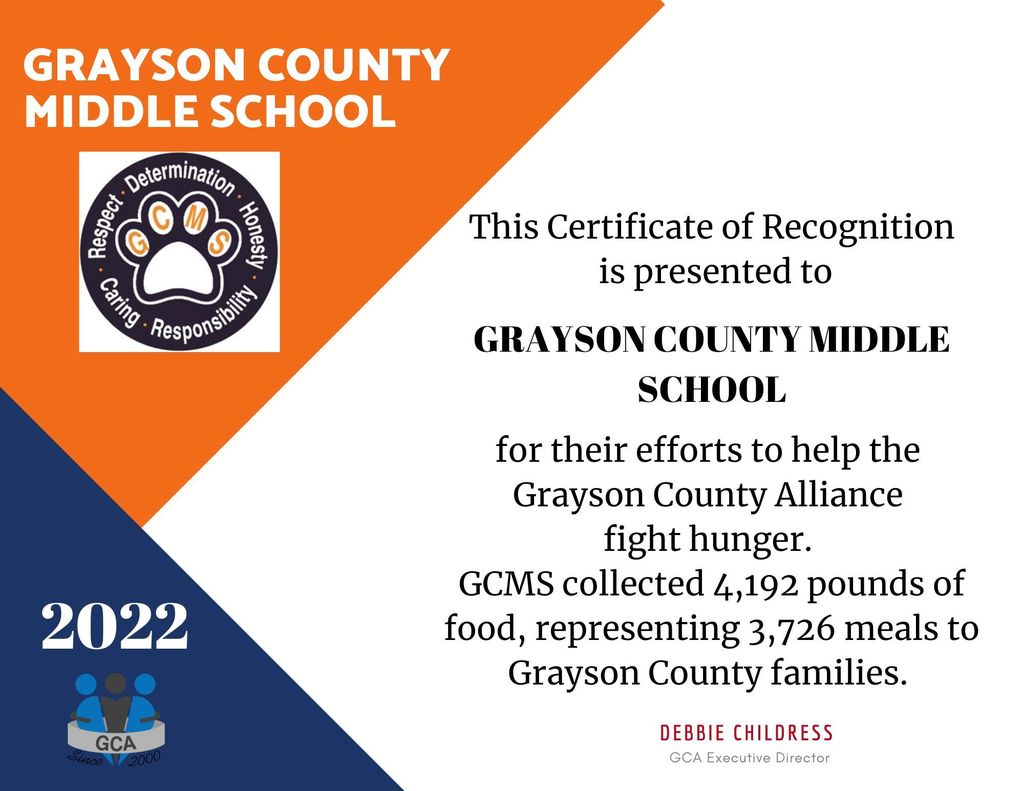 Even on the week before break, students and staff are working hard, from figurative language to algebraic expressions! #GreaterHeightsTogether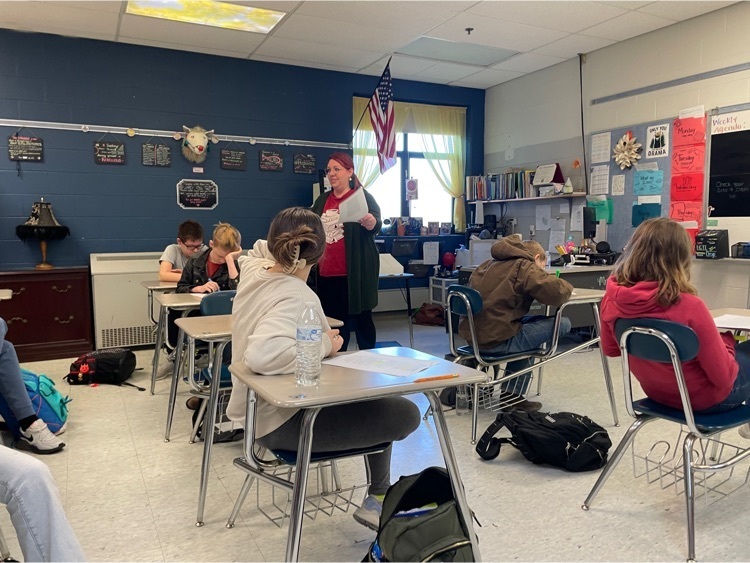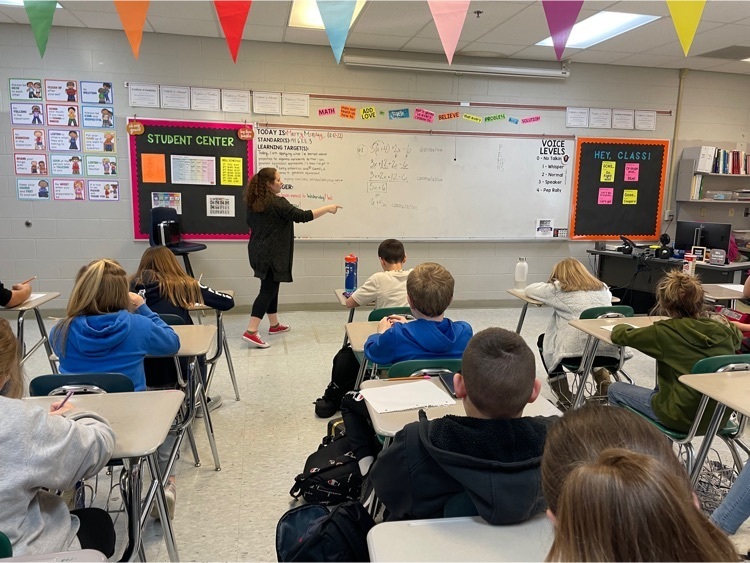 The GCMS Spirit of Christmas Days continue this week! Check out the graphic for more information!

GCMS is so proud of our students and families for the amazing canned food contributions during our annual Food Drive for the GC Alliance! Totals aren't in yet, but we wish to express our appreciation for being the good in our community! #GreaterHeightsTogether