Congratulations to this week's "Be the Good" Team Player Award recipients! They all received some crazy socks for their efforts! Keep up the great work Cougars!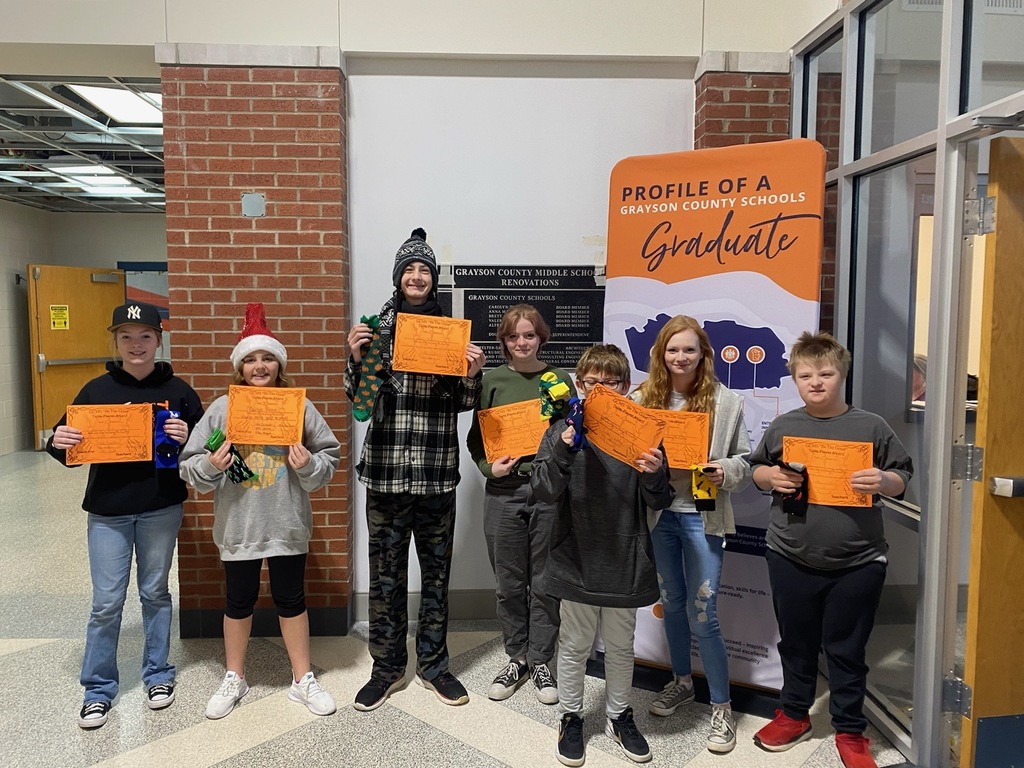 It's been a busy/festive week at GCMS. We had a ton of fun on Christmas Character Day, crowned some new Door Decorating contest winners, and the Drama Club performed in their winter show. We hope you have a great winter break and we will see you back on January 4th!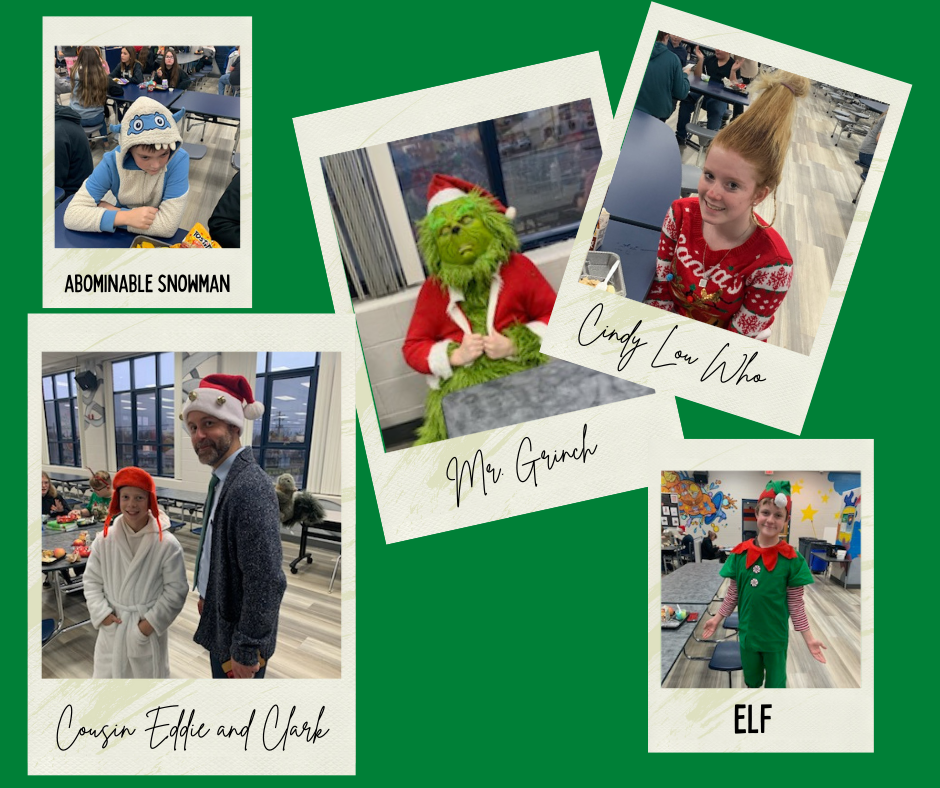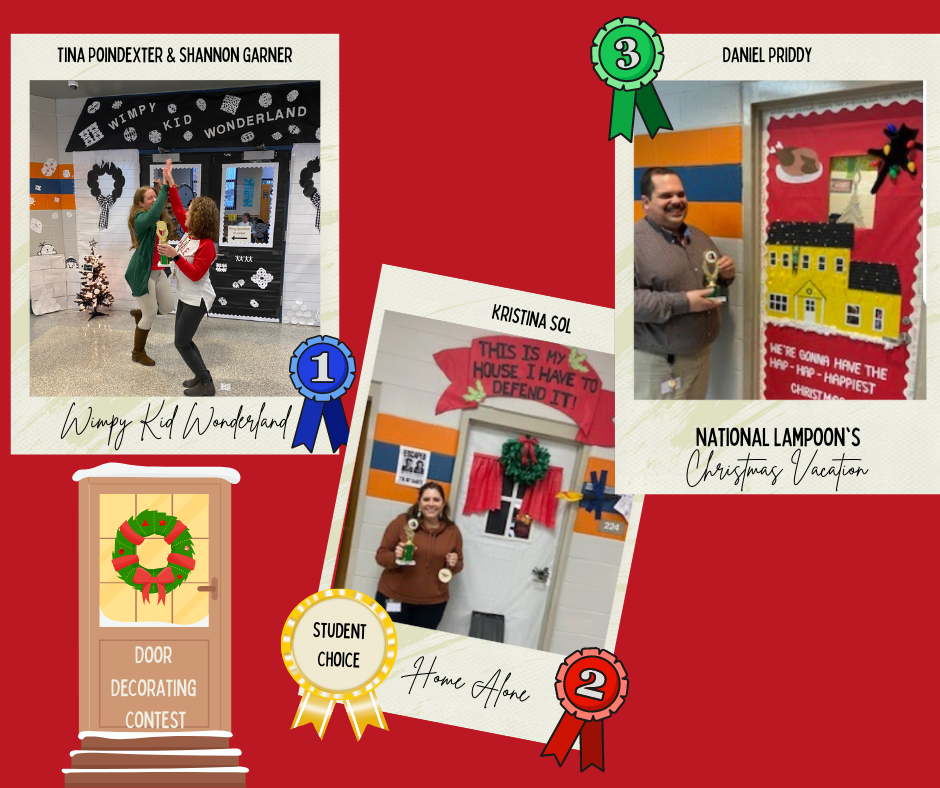 We are so proud of our 7th grade Girls Basketball team for winning the GRVC Championship! Great job girls!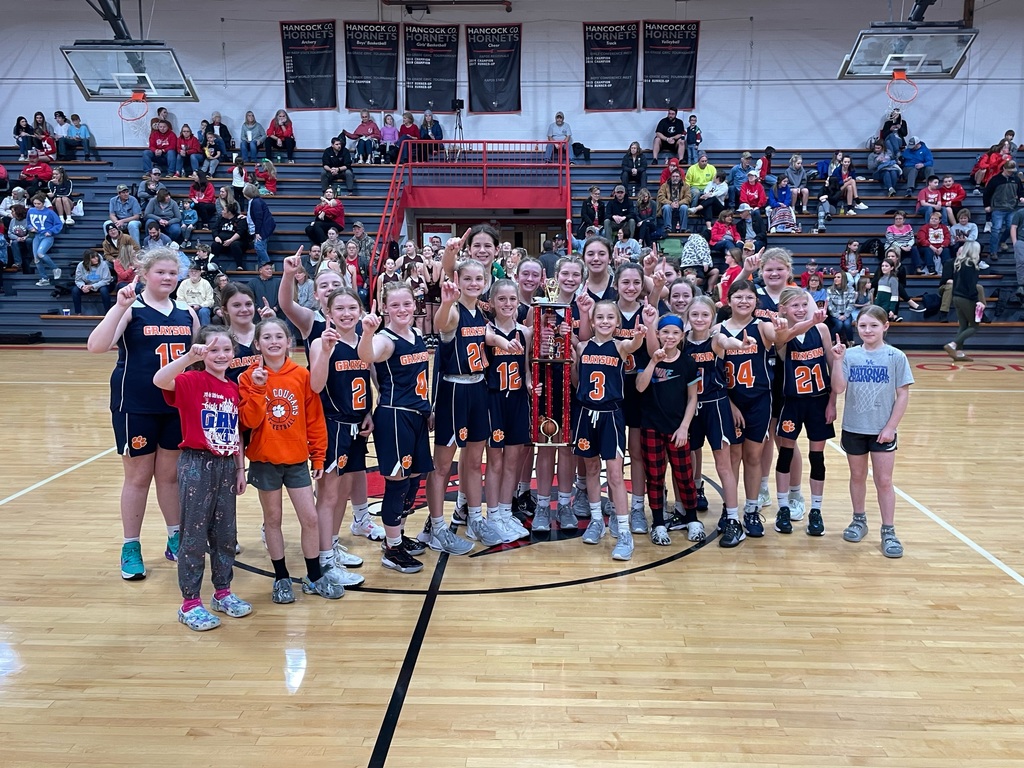 Wow--We are so proud of our GCMS students for collecting cans for the Grayson County Alliance. Students brought in a total of 4192 pounds of food which equals 3,726 meals for Grayson County families. It always feels good to "be the good" in our community! Great work Cougars!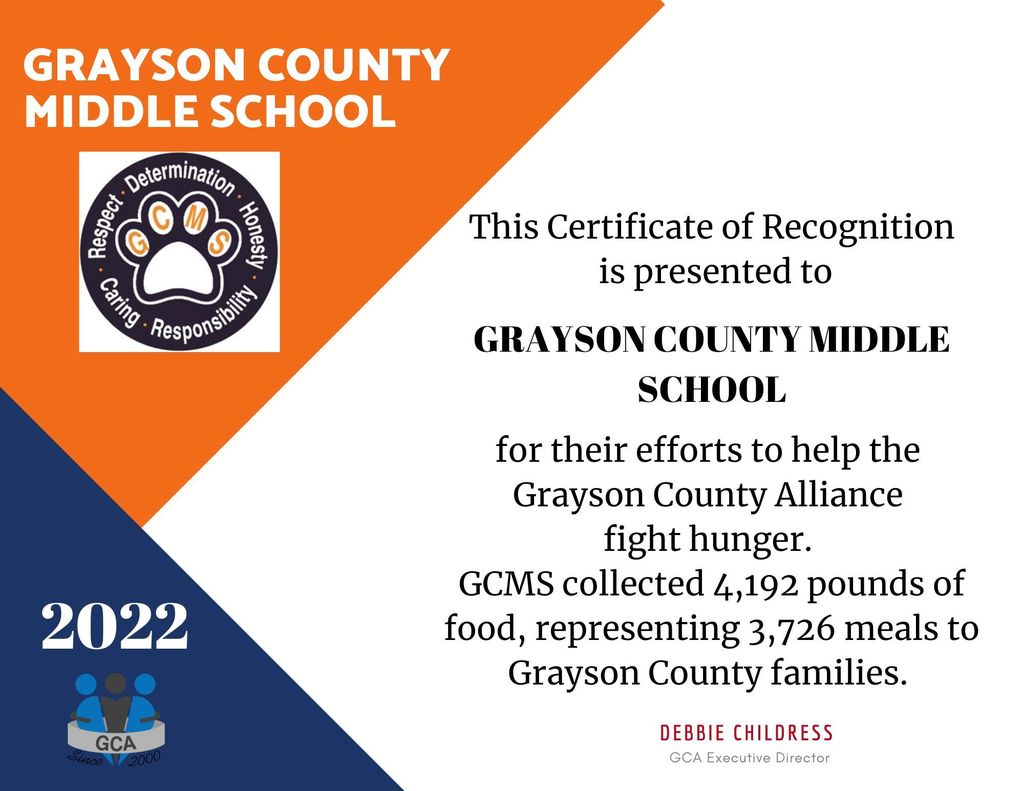 Even on the week before break, students and staff are working hard, from figurative language to algebraic expressions! #GreaterHeightsTogether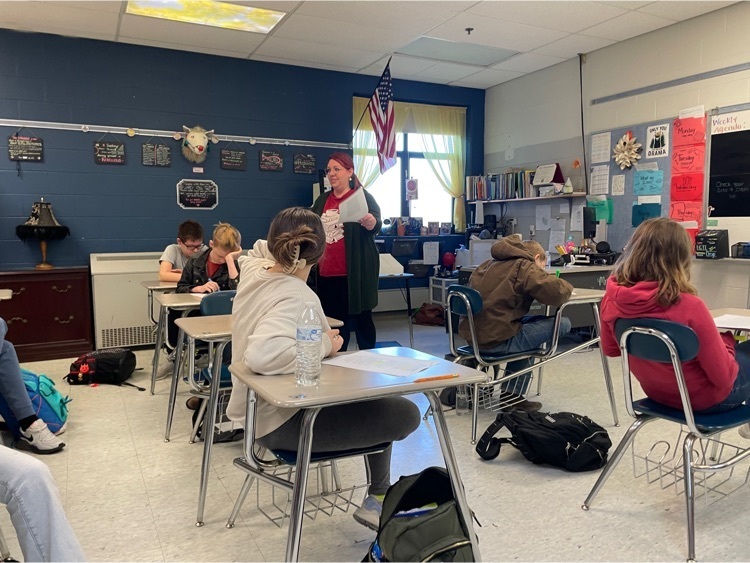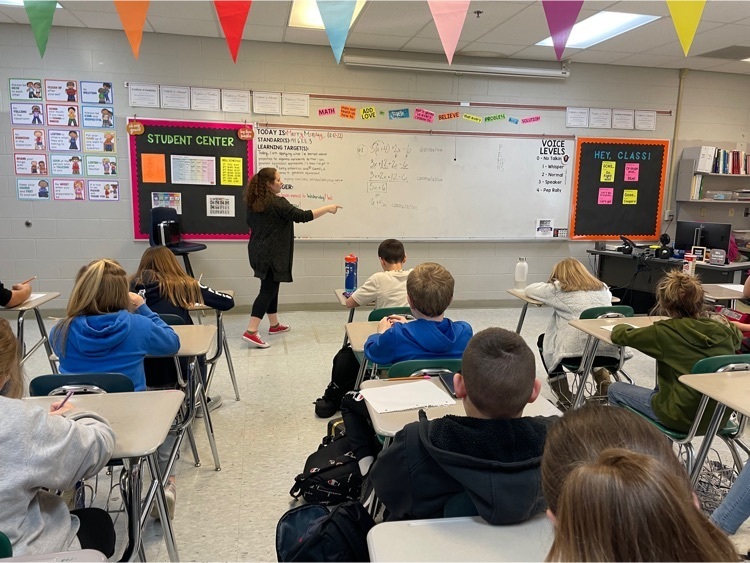 The GCMS Spirit of Christmas Days continue this week! Check out the graphic for more information!

GCMS is so proud of our students and families for the amazing canned food contributions during our annual Food Drive for the GC Alliance! Totals aren't in yet, but we wish to express our appreciation for being the good in our community! #GreaterHeightsTogether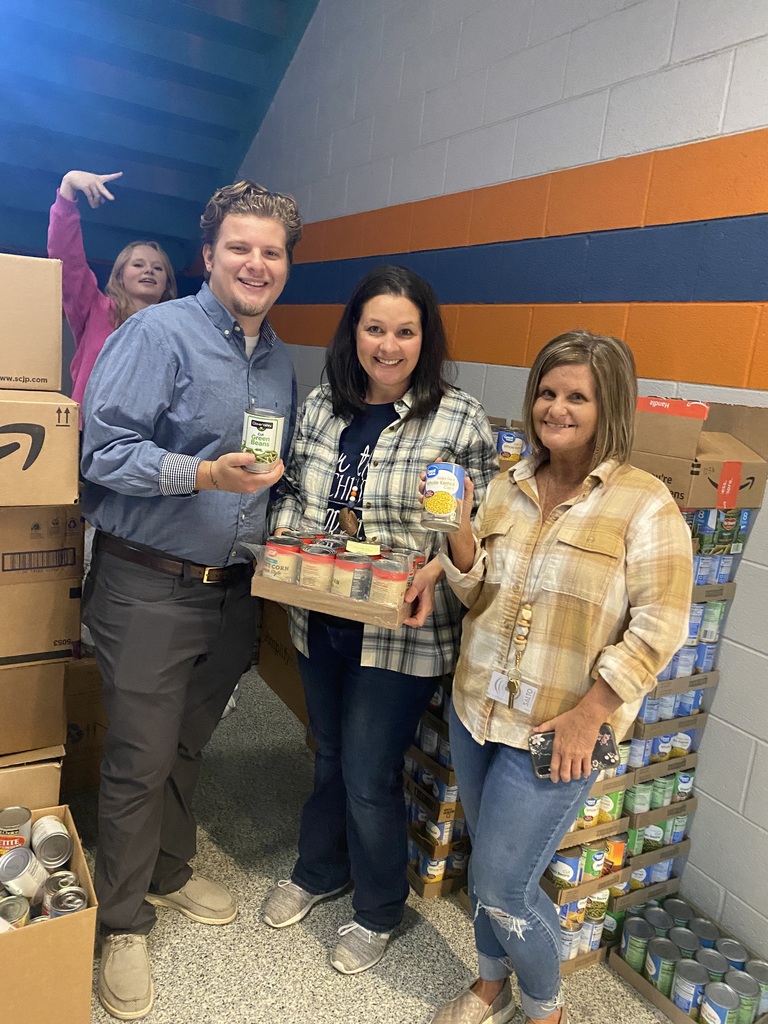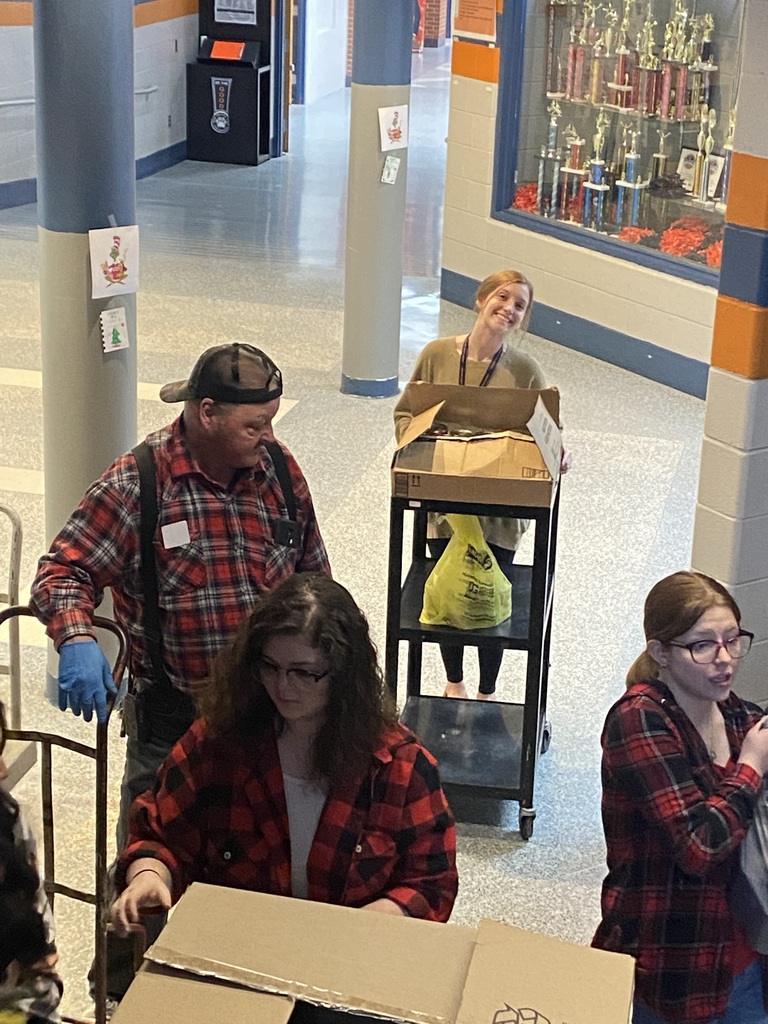 Our 7th grade Boys Basketball team defeated Butler County last night! Way to go Cougars!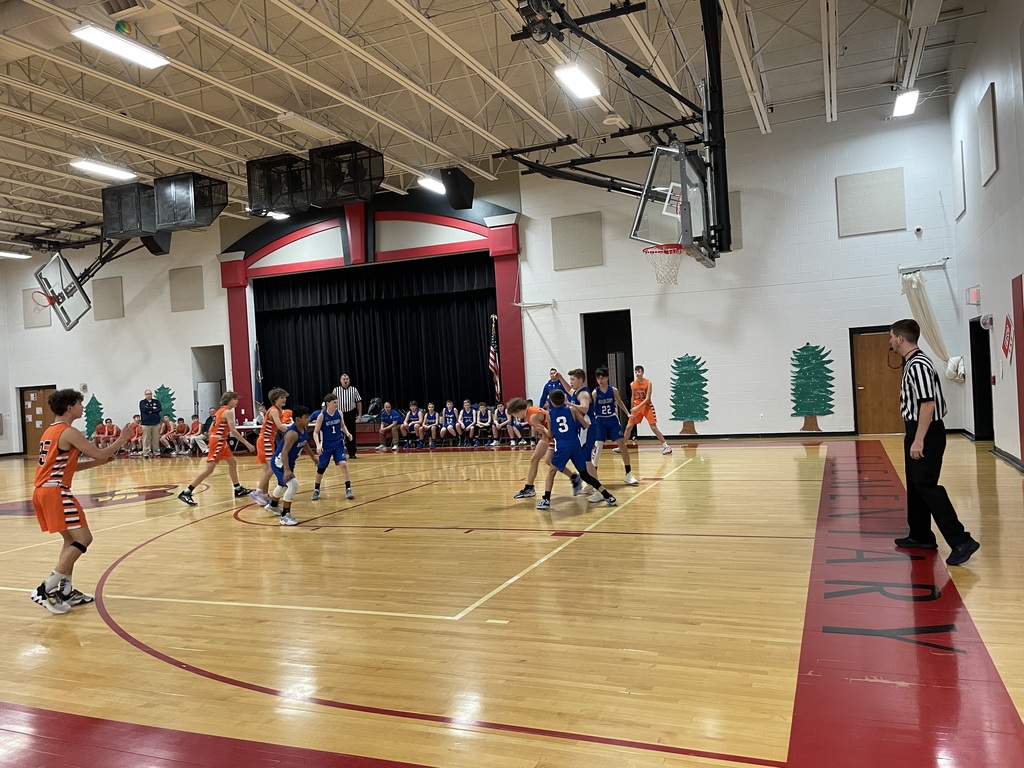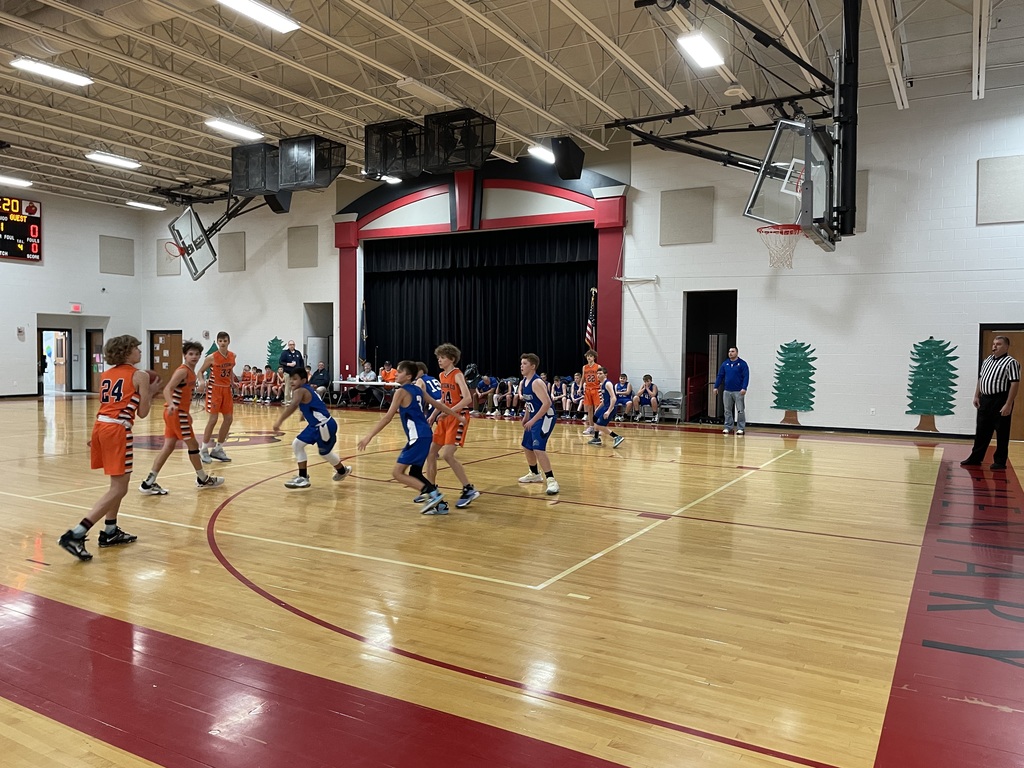 The GCMS Academic Team showed up at the 6th Grade Showcase at St. Romuald! Way to go Cougars!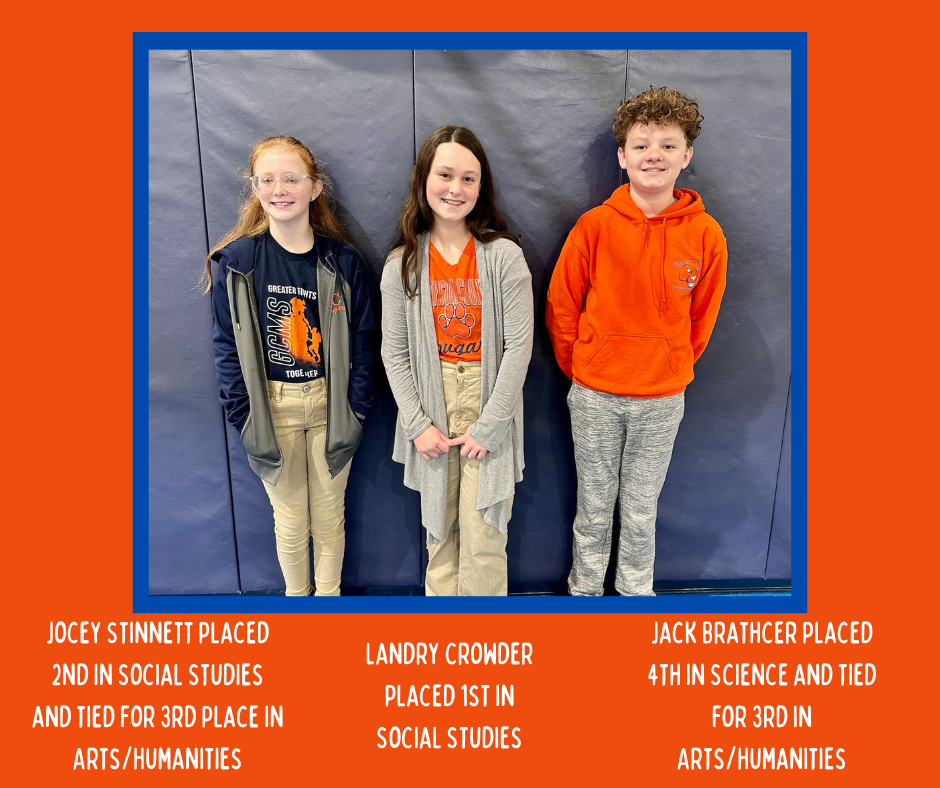 Congrats to the GCMS 7th Grade boys basketball team for winning the South Warren Spartan Invitational on Saturday! Come out to Clarkson Elementary school tonight for "Cheer on the Cougars Night" to support the 7th/8th grade boys as they face off against Hancock Co. Don't forget to bring socks for the nursing home Sock Drive!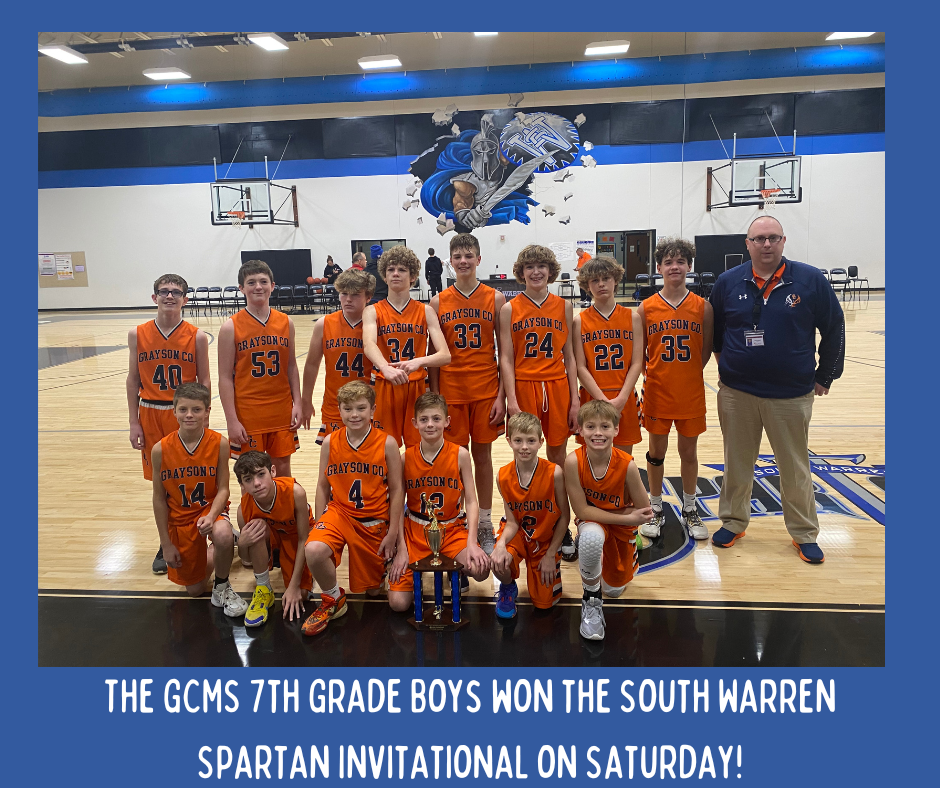 Attention GCMS Parents and Friends: We have extended the deadline for our Food Drive to THIS Friday, 12/9 at Noon. Please help us reach our goal of 4,500 pounds! We appreciate your support of this endeavor that teaches our students to care for others in our community!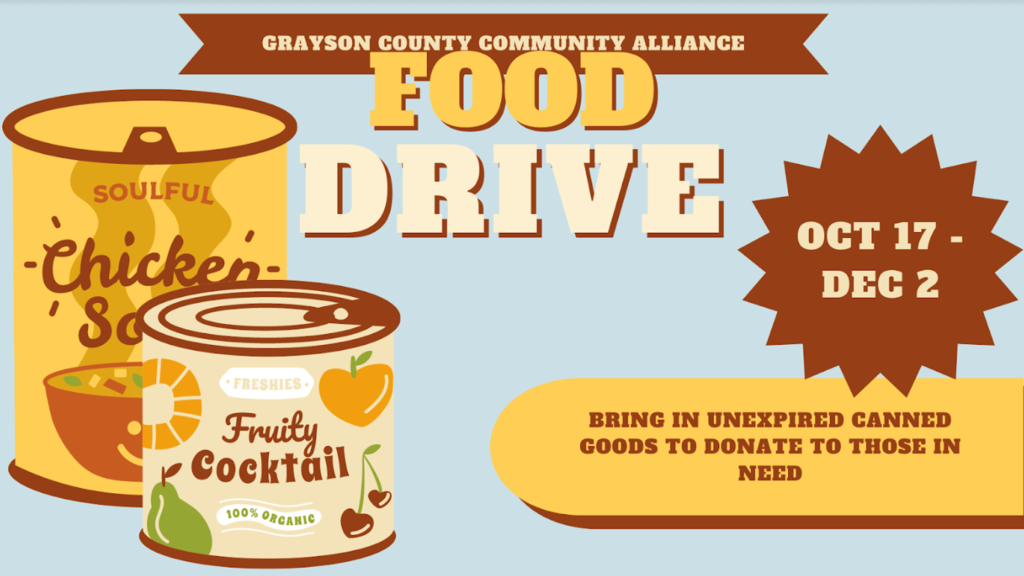 We are recognizing these GCMS Cougar Excellence Recipients for a job well done! They are being noticed for some pretty amazing qualities. Keep up the good work Cougars!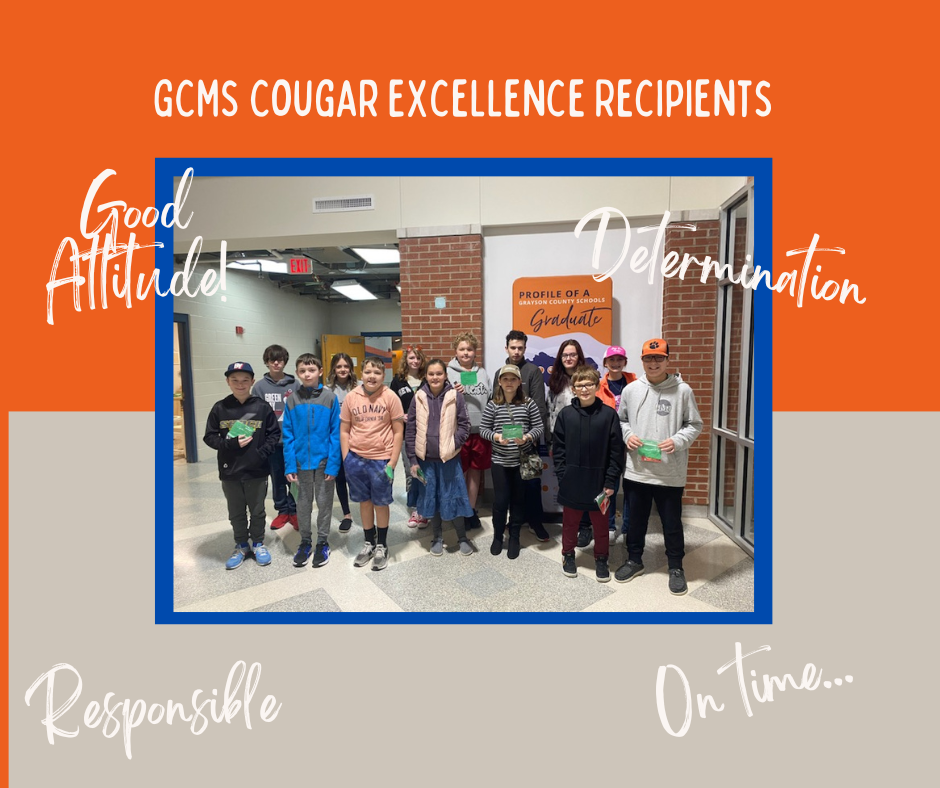 Let's hear it for these GCMS Team Player recipients! They all received some crazy socks for their efforts!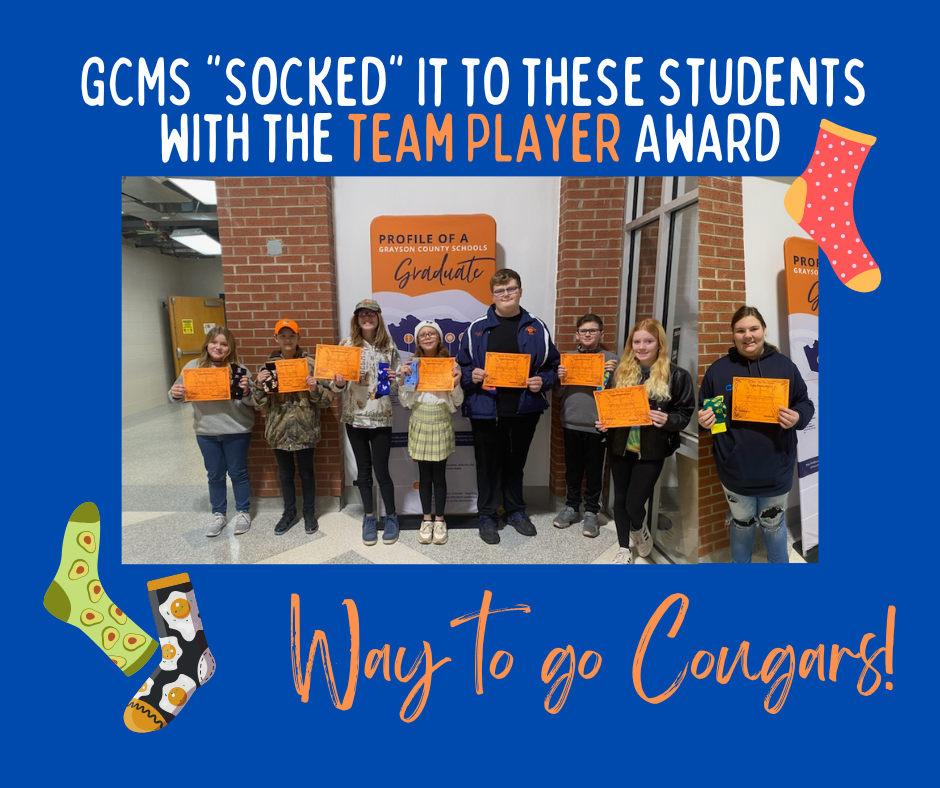 GCMS students and their families have already brought in 1500 LBS of canned goods for the Grayson County Community Alliance Food Drive! We are still accepting non-expired canned goods until NOON on Fri.12/2, so we are hoping for one final push! Let's "be the good!"

The Calendar Committee has three calendars to choose from for the 2023-24 school year recommendation. Make your selection at
http://bit.ly/3VuqY3z
by Friday, Dec. 16.

Even on the Thursday afternoon before Thanksgiving, GCMS teachers rocked out an amazing Learning Club! We learned about transforming negativity and tools for Episode 2: Presenting New Learning! #GreaterHeightsTogether #2ndtoNone @gcboe @ThoughfulEd @JonGordon11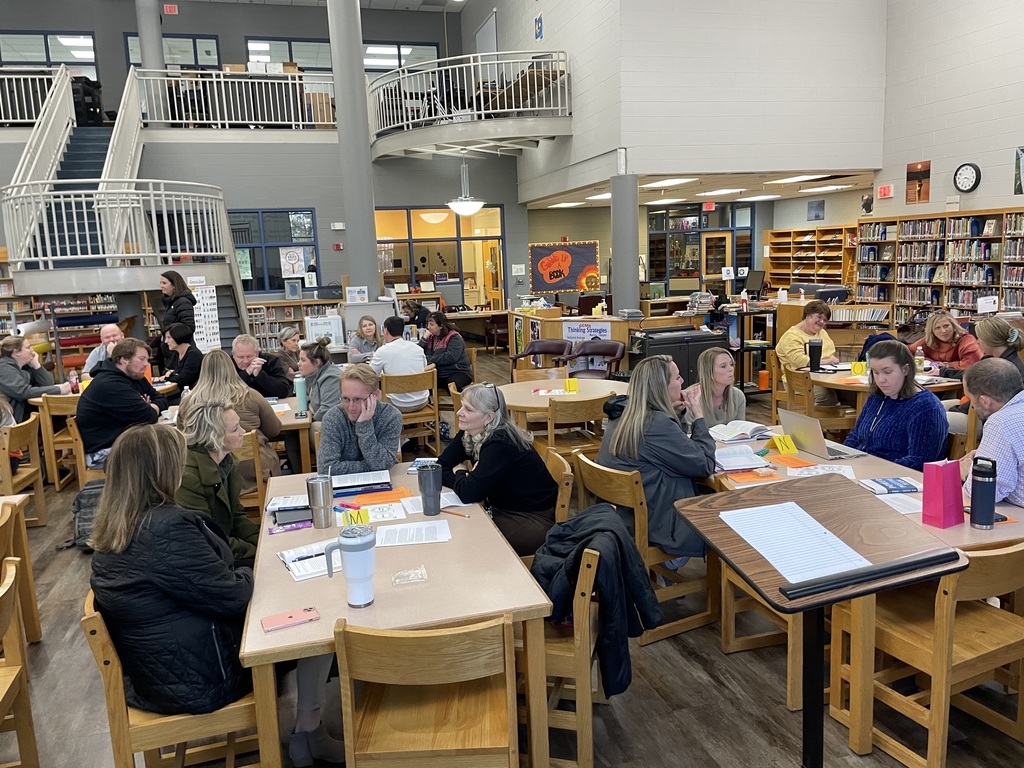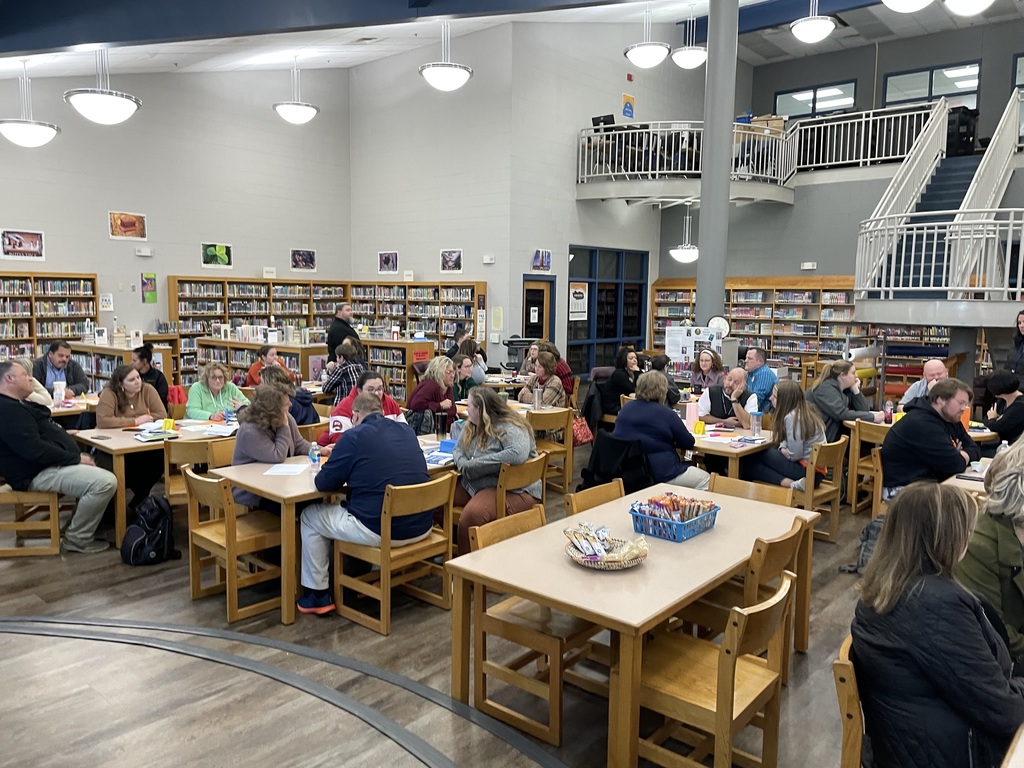 GCMS thanks the GC Tech Center and Mr. Hayes for 3 awesome 8th Grade Tours this week! Our students got a taste of the amazing opportunities our Tech Center offers! #GreaterHeightsTogether @gcboe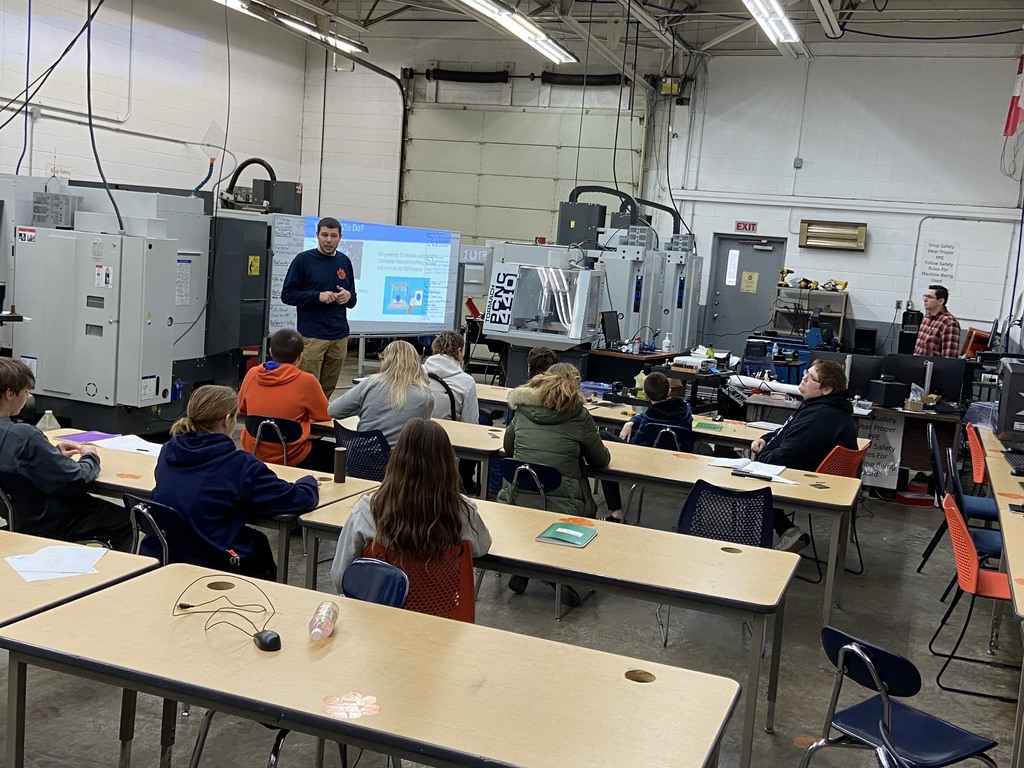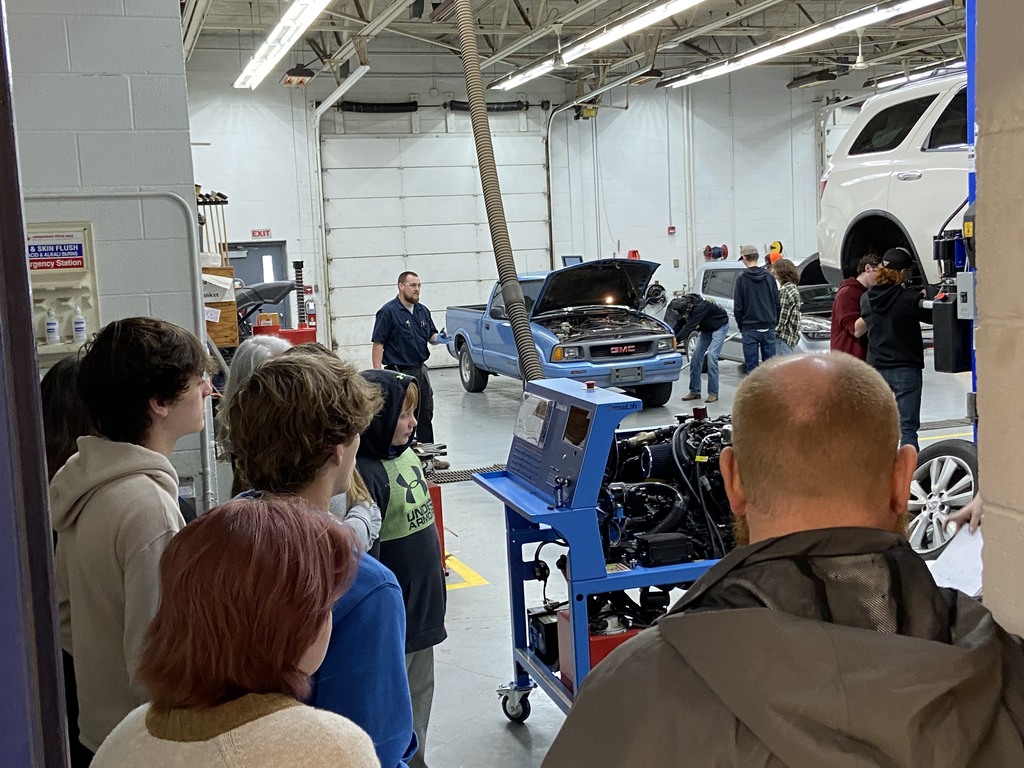 Congratulations to this week's Cougar Excellence Award Recipients. These students were recognized for being responsible, respectful and having a great attitude. Keep up the great work Cougars! Your GCMS family is SO proud of you!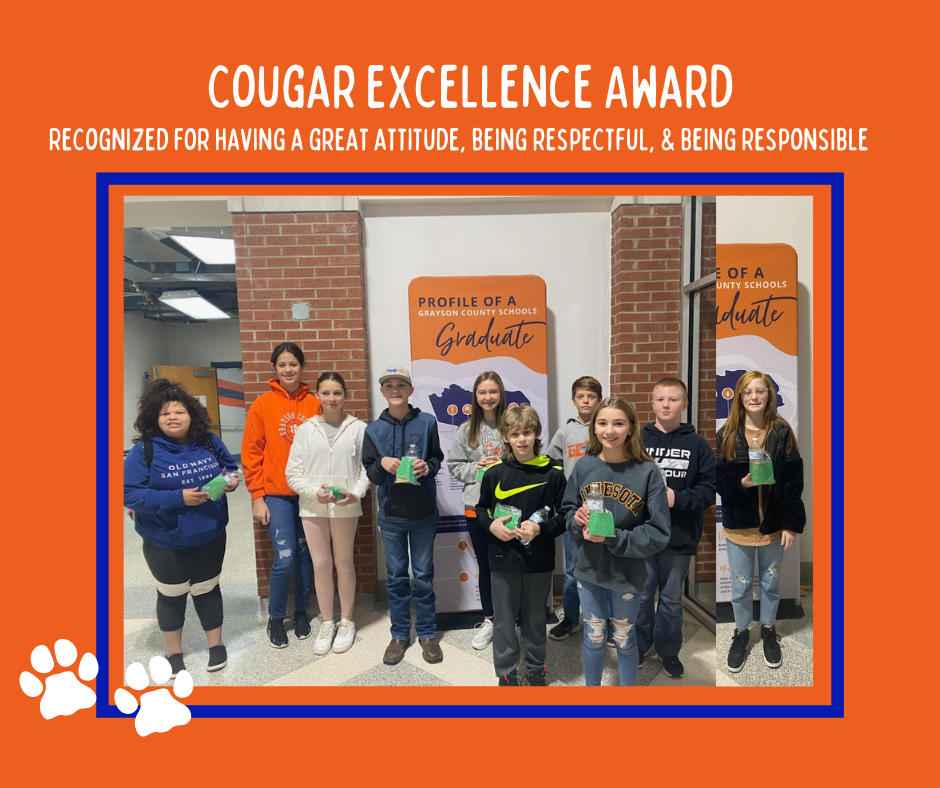 Join us November 16th for Lunch & Learn. It's a great opportunity to experience some of the amazing things happening at GCMS!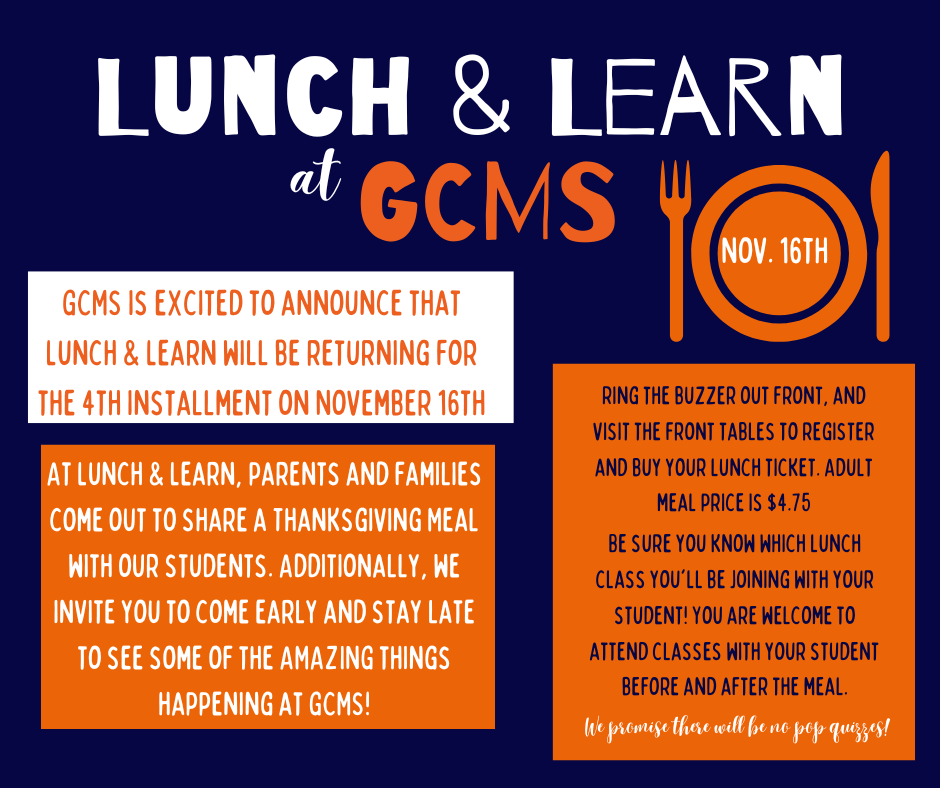 GCMS Parents and Friends: Check out our November Cougar Connections Newsletter at this link
https://5il.co/1kgm8
to see the exciting things happening at our school! We appreciate the support of our families and community!!