One survey, three options. Based on previous feedback, the Calendar Committee has three calendars to choose from for the 2021-22 school year recommendation. Make your selection at
https://bit.ly/Calendar21-22
by Tuesday, Dec. 1.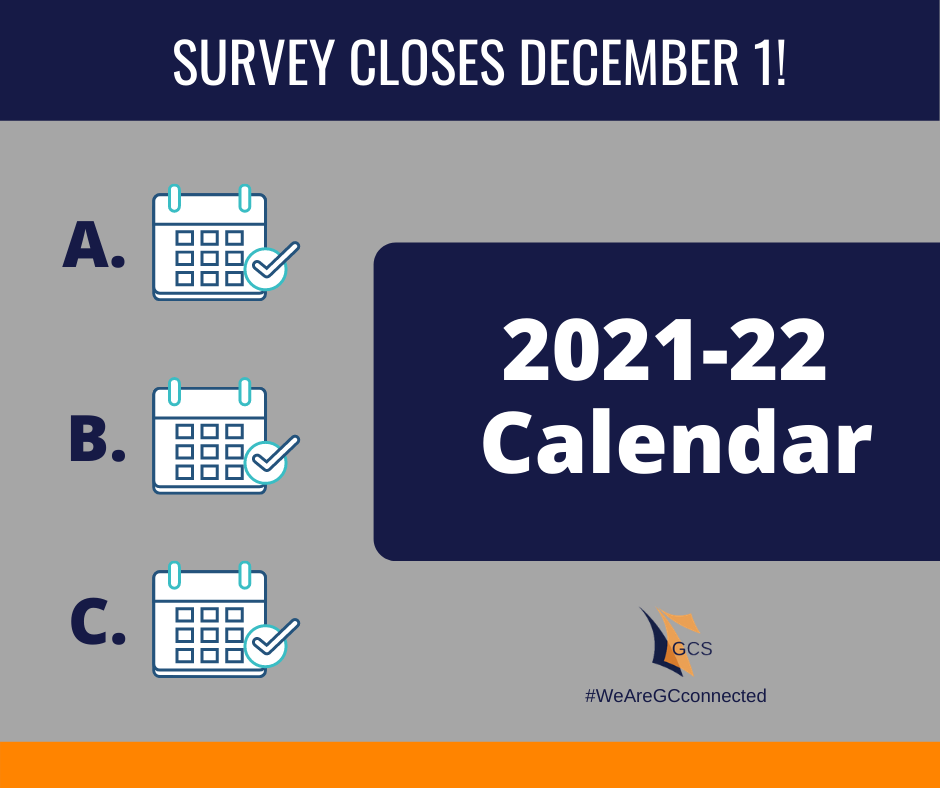 GCS will remain on NTI as outlined in yesterday's Executive Order. We will continue to monitor community health conditions, with an update for elementary students the week of Nov 30. See full message from Supt. Robinson:
https://bit.ly/UpdateGCS111920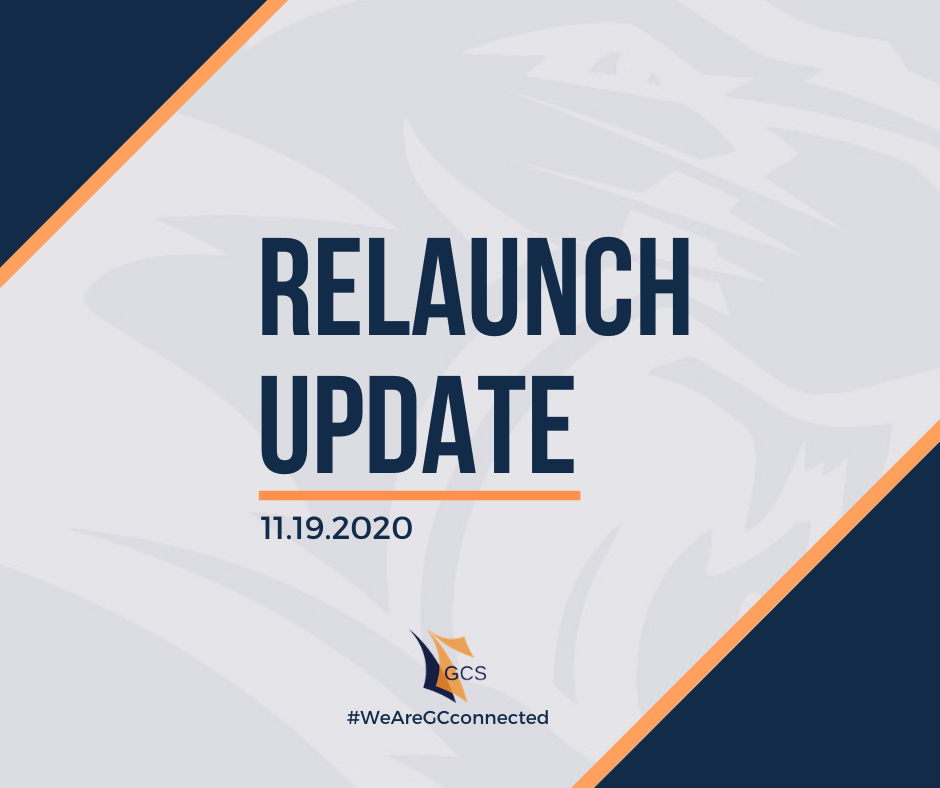 With our community's upward trend in COVID-19 cases, GCS will remain on NTI through Nov. 24, the day before Thanksgiving break. Hopeful for a Nov. 30 return, we will continue to monitor public health conditions with an update Thanksgiving weekend. Full message:
https://bit.ly/Update111220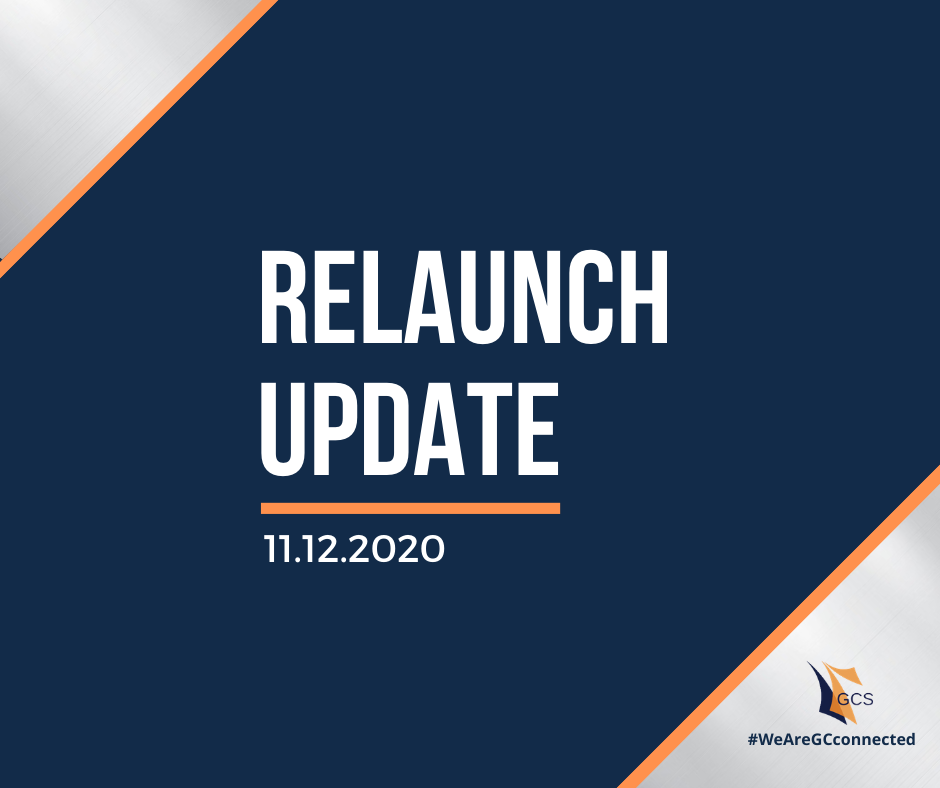 With respect and gratitude to our veterans, today and always - thank you! We're proud to welcome back GCHS Class of '80 alum and distinguished veteran, retired Army 1SG Roger Lush, who shared his journey with students across the district today by video. Link:
https://bit.ly/VeteransLush2020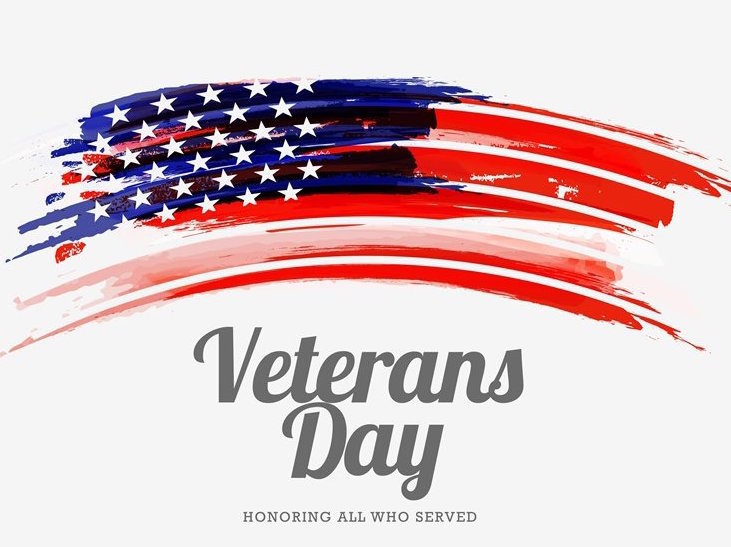 Last call to share initial input on the 2020-21 School Year Calendar. Responses requested by this Friday, Nov. 13. Survey Link:
http://bit.ly/Calendar2021-22
.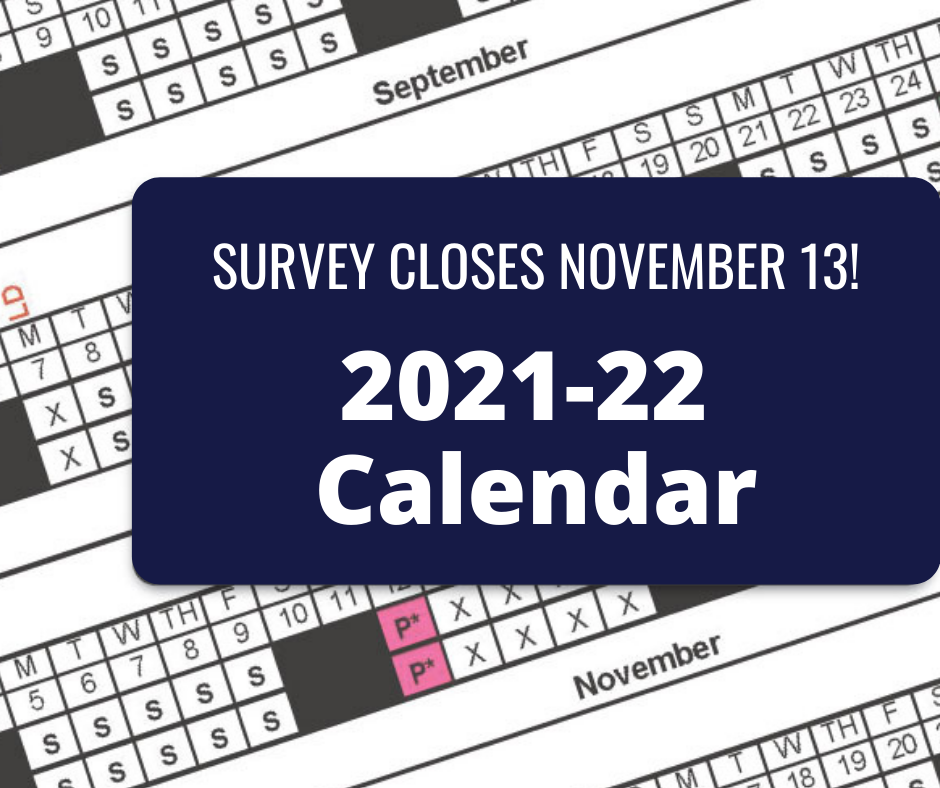 Meals on the Bus will run next Tues - Fri, 11/10 - 11/13 for NTI students, with no changes to previous stops. Monday meals (Nov. 9) may be picked up at each school between 11 am - 12 noon. Students enrolled in virtual learning will continue their regular school pick up schedule. View routes at
https://bit.ly/RelaunchGCS
.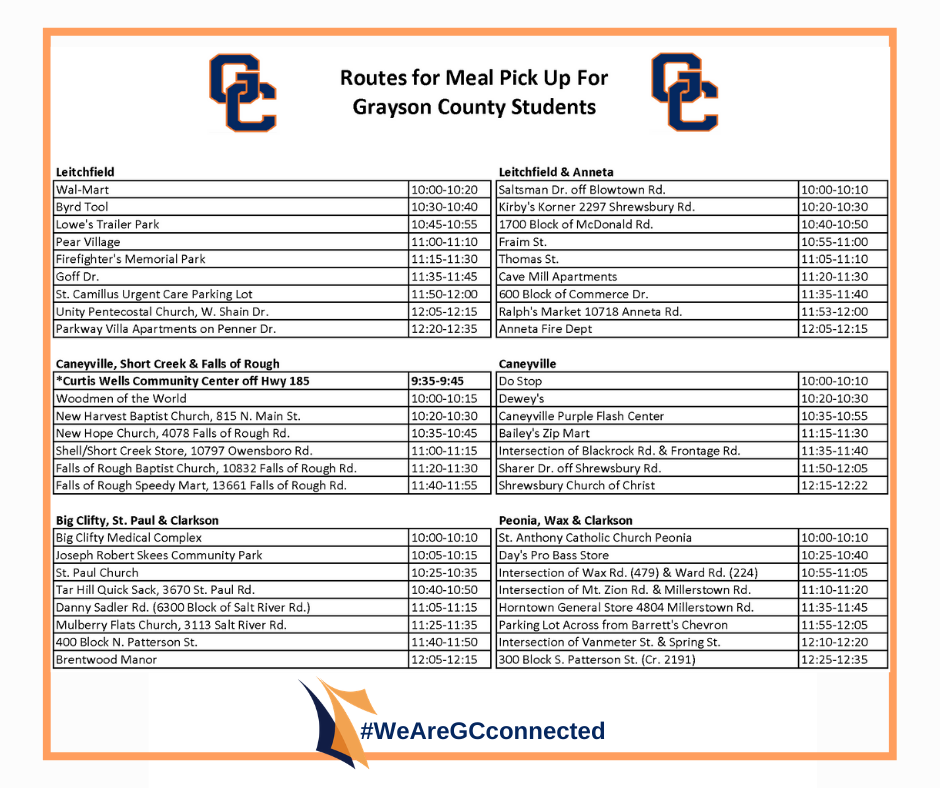 Grayson County Schools will transition all in-person students to an NTI schedule for the week of Nov. 9 – 13. We will continue to monitor public health conditions and reassess this decision next Thursday. Read full message from Supt. Robinson:
http://bit.ly/Update110520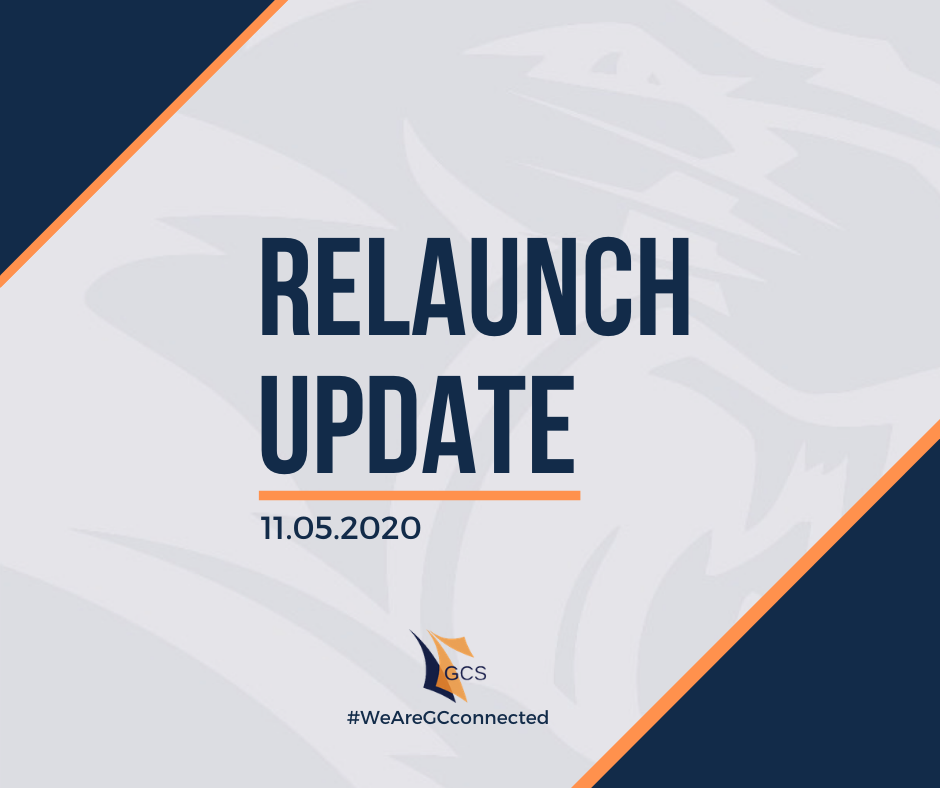 It's already time to to start planning for the 2021-22 School Year. Please give us your input into the upcoming School Calendar by taking the very brief survey at
http://bit.ly/Calendar2021-22
. Responses are requested by Nov. 13. #WeAreGCconnected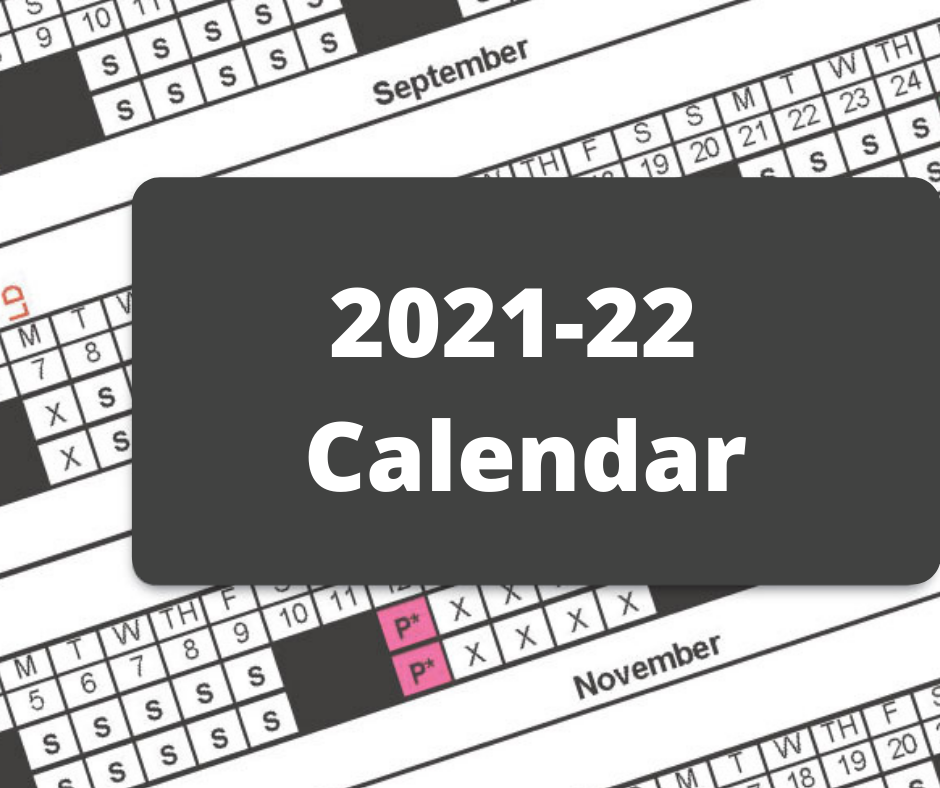 We'll see our "A" group students again tomorrow. And with November just around the corner, here's a copy of next month's calendar for everyone. No school on Election Day, Tuesday, Nov. 3.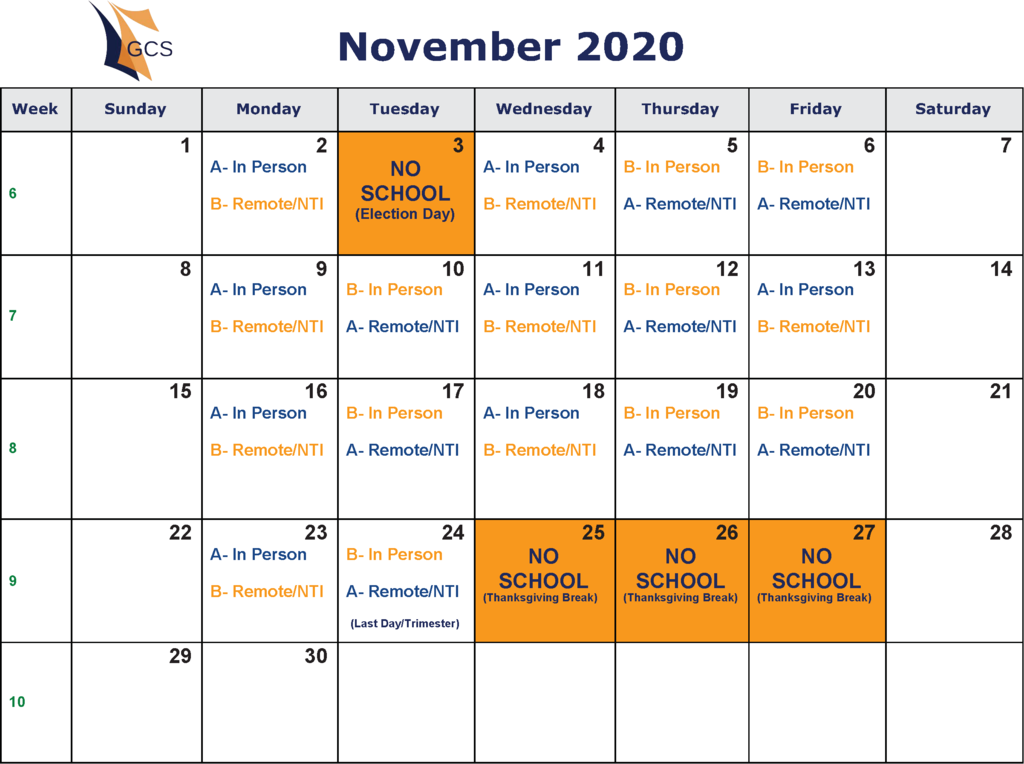 Daily commitment to students, families and staff, far exceeding the call in this year of new and unexpected challenges. Thank you to these outstanding leaders: Josh Baldwin, Gary Parker, Josh Basham, Alicia Brooks, Shannon Cates, Lisa Skaggs, and Tommy Hodges.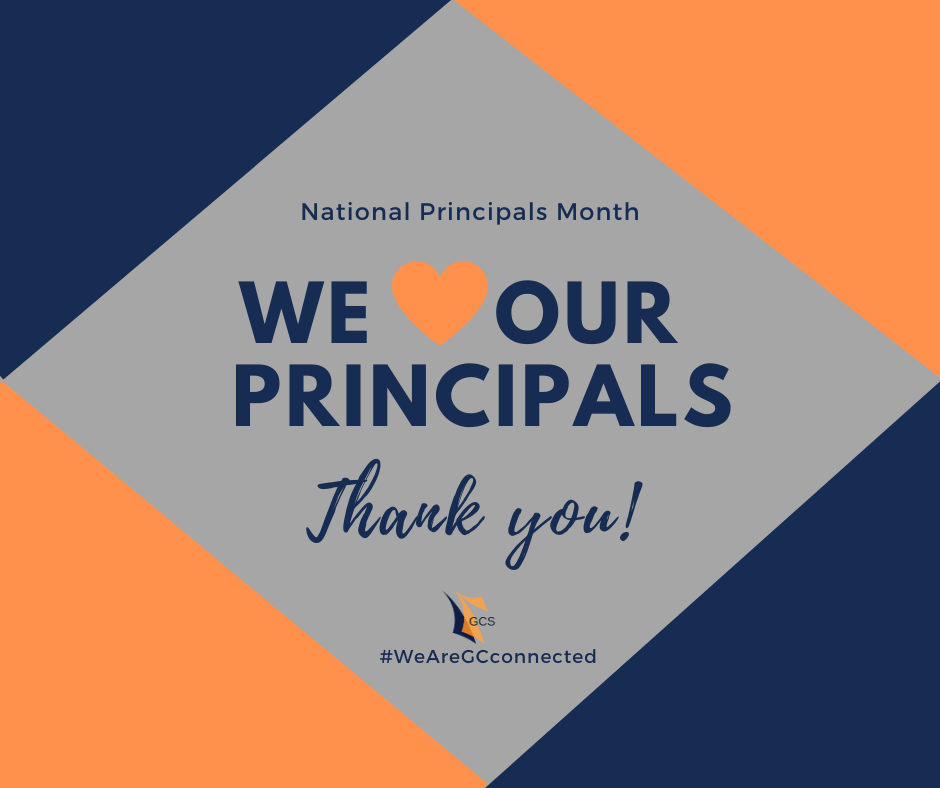 Put on your RED this coming Monday, Oct. 26 and help us kick off Red Ribbon Week! The nation's largest drug-abuse prevention campaign encourages children, families and communities to live healthy, happy and drug-free lives. #WeAreGCconnected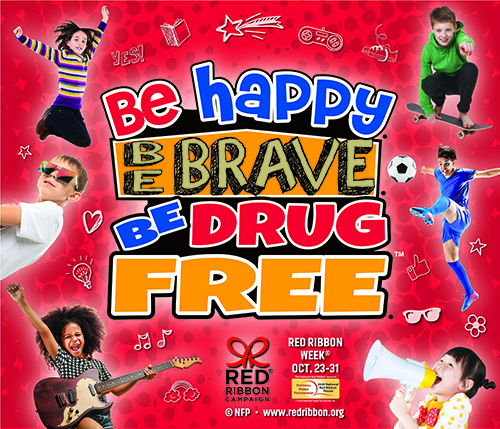 Reminder: It's your turn "B" group! We'll see you in person this Friday, Oct. 23.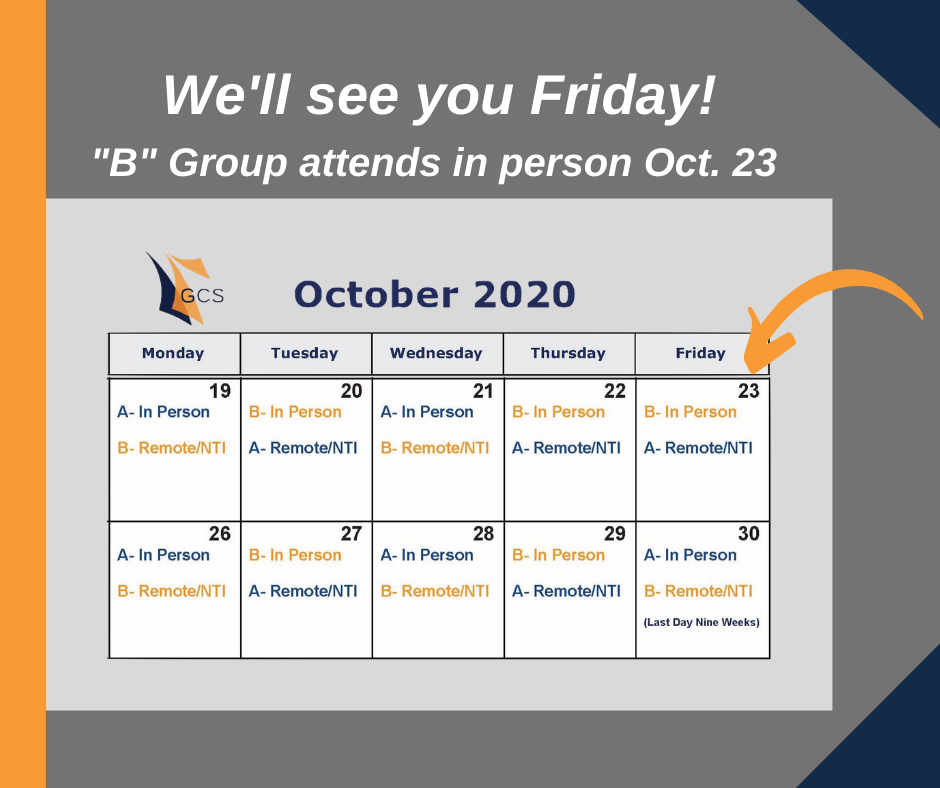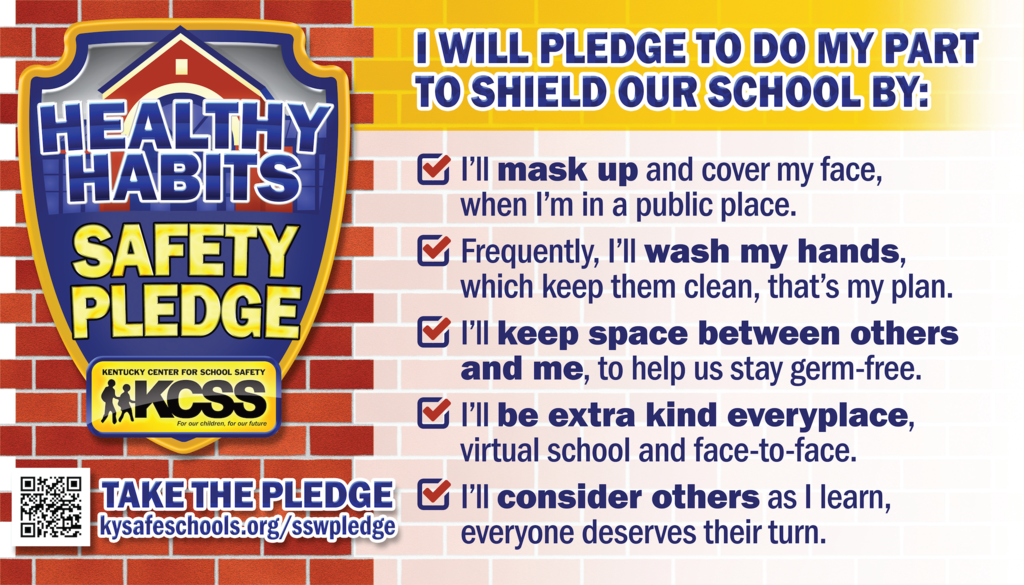 Teachers go above and beyond every day, never more than now. When First Baptist Church had to cancel plans for its annual mission trip this year, the Mission Team set its sights toward home, with an encouraging surprise for our teachers! Thank you FBC family! #WeAreGCconnected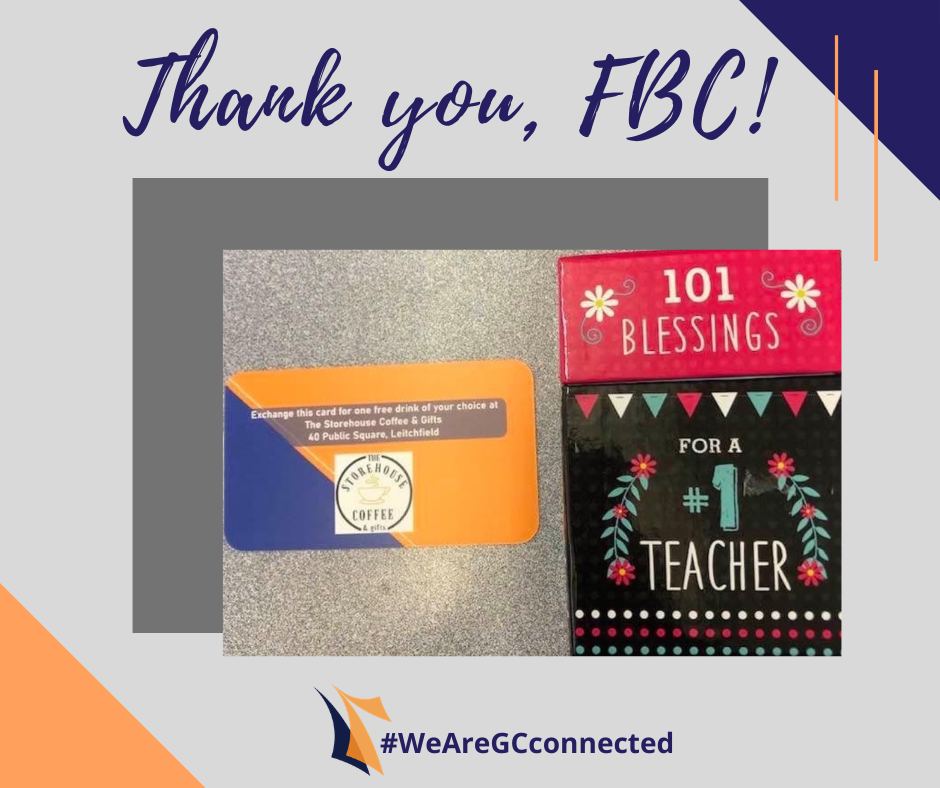 GCS will remain on the current A/B hybrid schedule for all students through Thanksgiving Break. We will continue to assess our school and overall community health climate, with another update two weeks before the end of this next period of hybrid scheduling. Full message:
http://bit.ly/UpdateGCS101620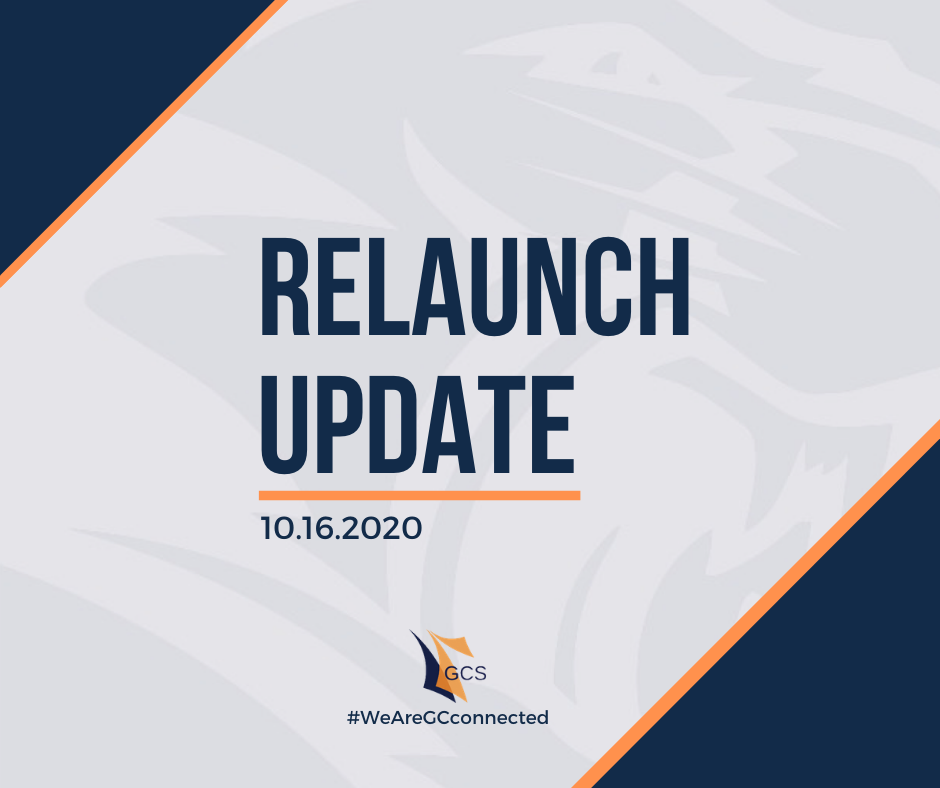 Reminder: All A group students are in rotation to attend in person this Friday, Oct. 16. See you then!

The GCS districtwide COVID-19 reporting and dashboard is updated daily at graysoncountyschools.com. Direct link:
http://bit.ly/ReportingGCS
to view.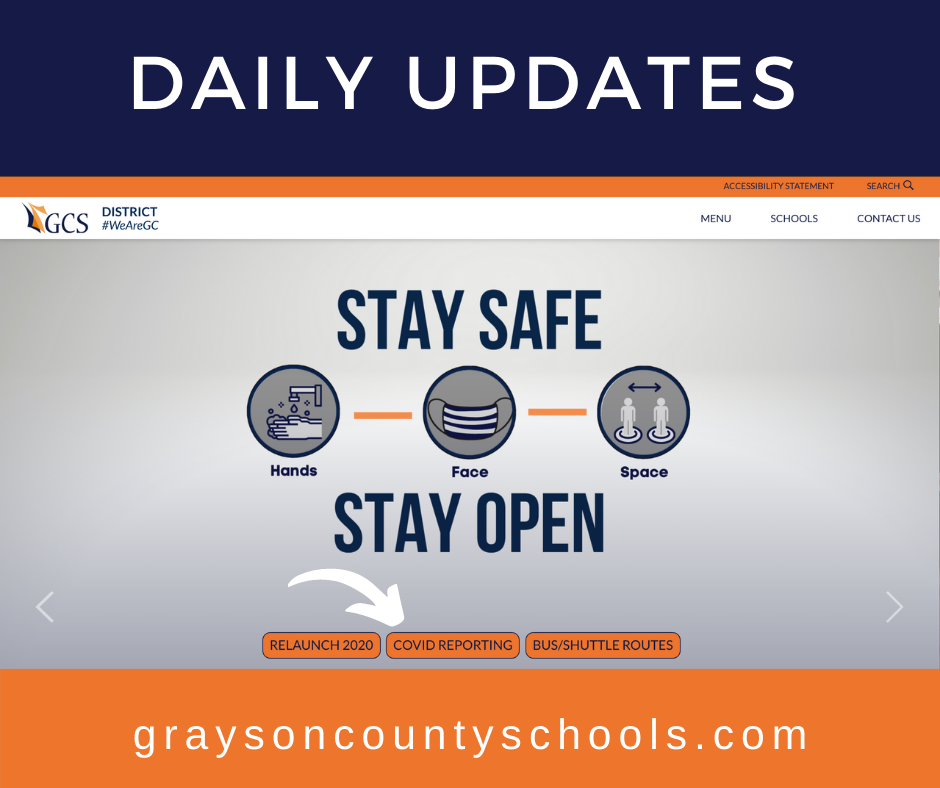 Ready to relaunch, ready to learn – in person! Here are a few things to remember as we head back to the classroom. You may also want to take one more look around the Relaunch page at
https://bit.ly/RelaunchGCS
. See you tomorrow, A group! And B group on Tuesday!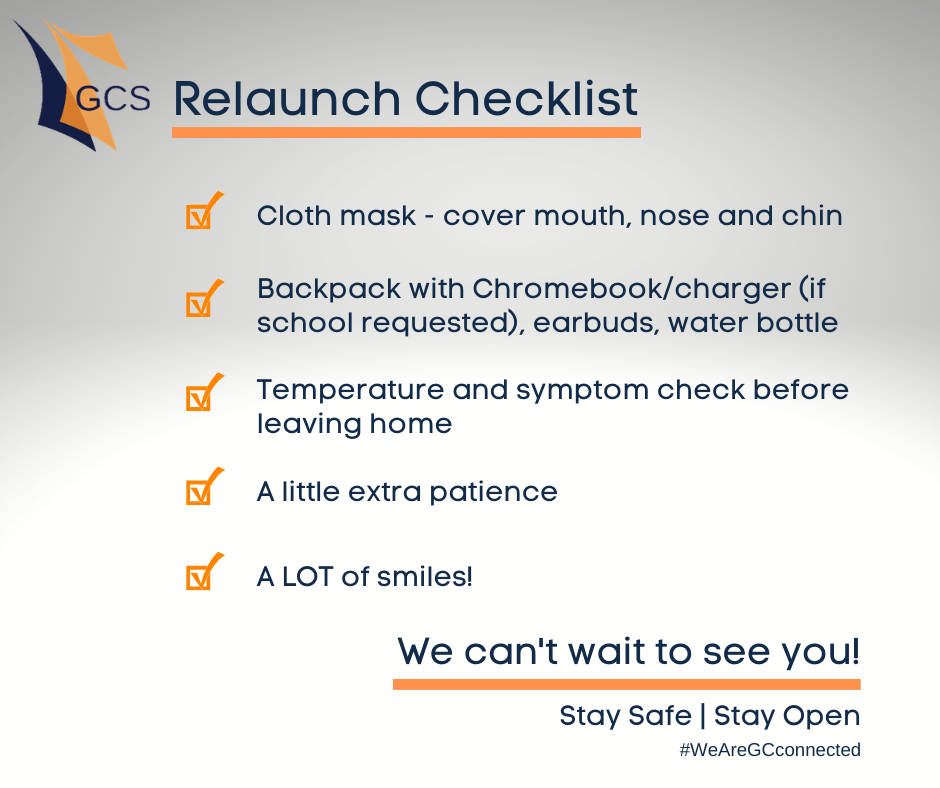 A video message from Supt. Doug Robinson as we welcome back our in-person A students on Sept 28, and B students on Sept 29. Includes important updates and procedures for the new school year. Link:
http://bit.ly/RelaunchReturn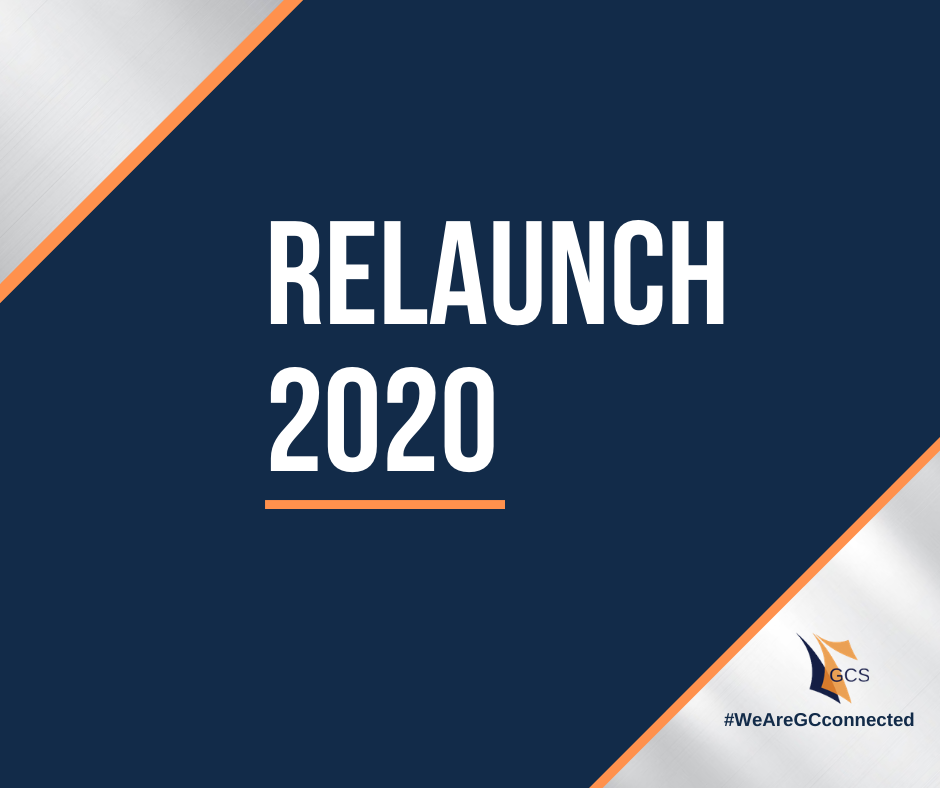 Wilkey 2nd grader Morgan Miller, her mother - school nurse Daleisa Miller - and grandmother made 100 masks for classmates who may need one. A multi-gen project with so many life lessons – teamwork, service to others, and adaptability in fast-changing times.