Congratulations to all our Spelling Bee winners districtwide!
Middle School included: 1st Place, Landon Shiarella; 2nd, Kadie Monin, 3rd Place, Chris Vincent. Landon will represent Grayson County in the statewide KY Derby Festival Spelling Bee in March.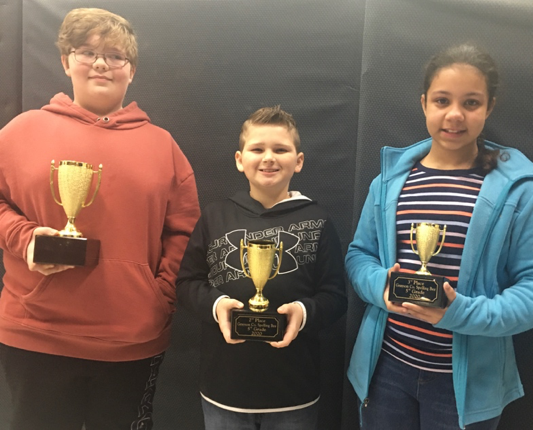 5th grade winners were (l-r): Eli Parker, 1st; Noah Finn, 2nd, both from Lawler, and 3rd, Madalyn Finley, Wilkey.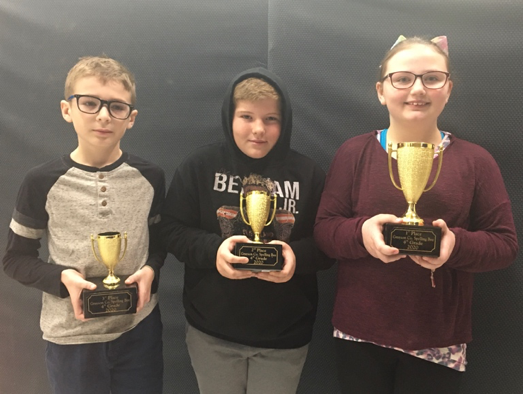 4th graders were (r - l): Kaylie Linton, 1st place from Caneyville; Anthony Linton, 2nd from Lawler; and Ethan Whobrey, 3rd place from Clarkson.