Due to technical issues, 2021-2022 schedules will not be available in IC Portal until Wednesday, July 28 @ 2 pm.

We're excited to welcome back our students, families and staff on Aug 4, as we RECONNECT for the new school year! See full Reopening Message/2021-22 Plan:
https://bit.ly/3rpA6Io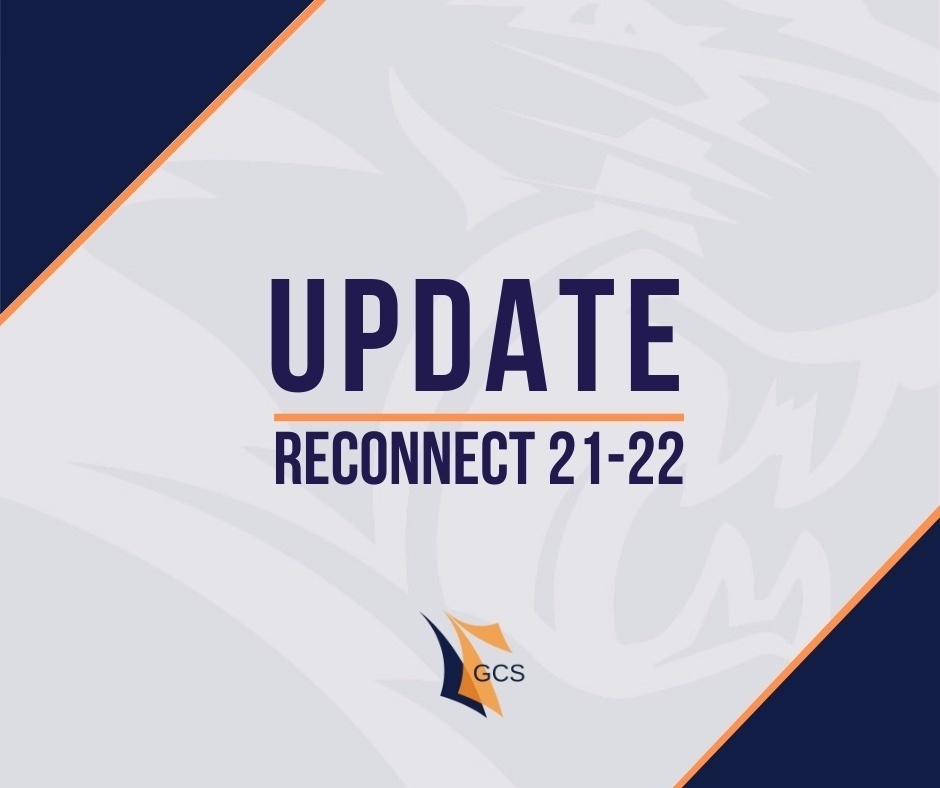 Look at all these computers and monitors! Thank you Abound Credit Union for this incredible donation to provide additional technology for our students! Great partners, working together ... #WeAreGCconnected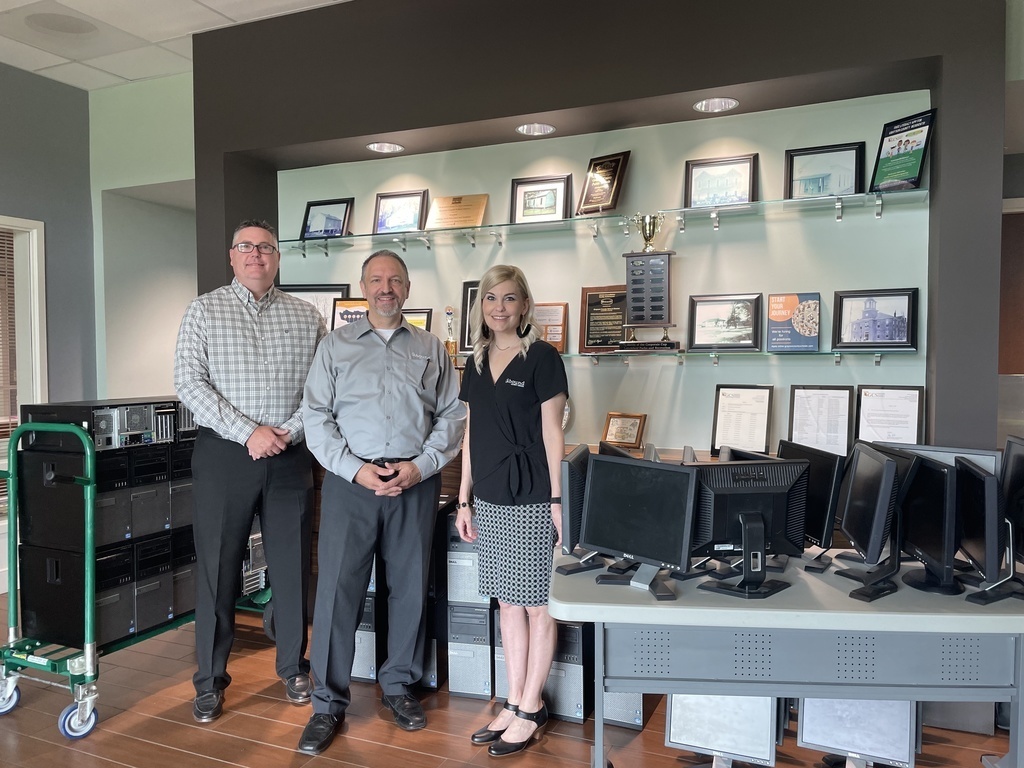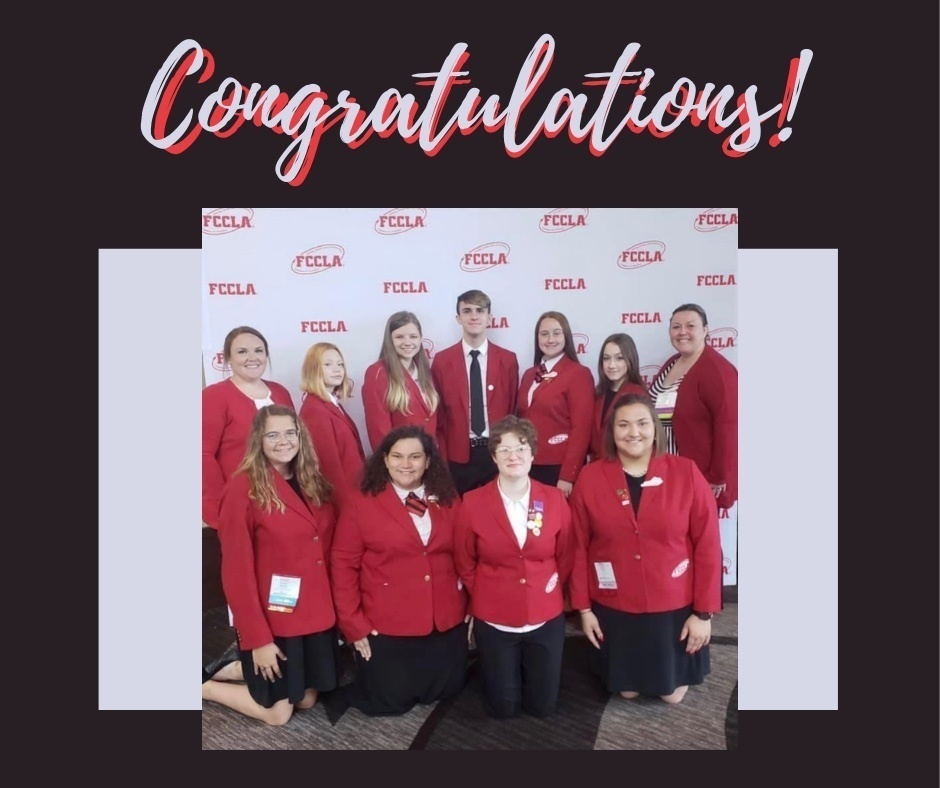 Freshman Focus Night information will be released Monday, July 12. Details are being finalized for the Class of 2025!! Freshmen will receive their schedule on the Focus Night.

GCHS Upperclassmen Schedules will be available via IC Portal on Tue, July 27 @ 10 am. Students who want to inquire about a schedule change will need to complete a google form that will be made available on July 27 @ 10:30 am.

Any student new to GCHS can register on July 21 or July 22 from 8:30-2.

Opportunities are everywhere in Grayson County Schools! We're currently hiring for all positions, with openings at all schools. Job listings and details at
https://bit.ly/HiredGCS21
. Apply today!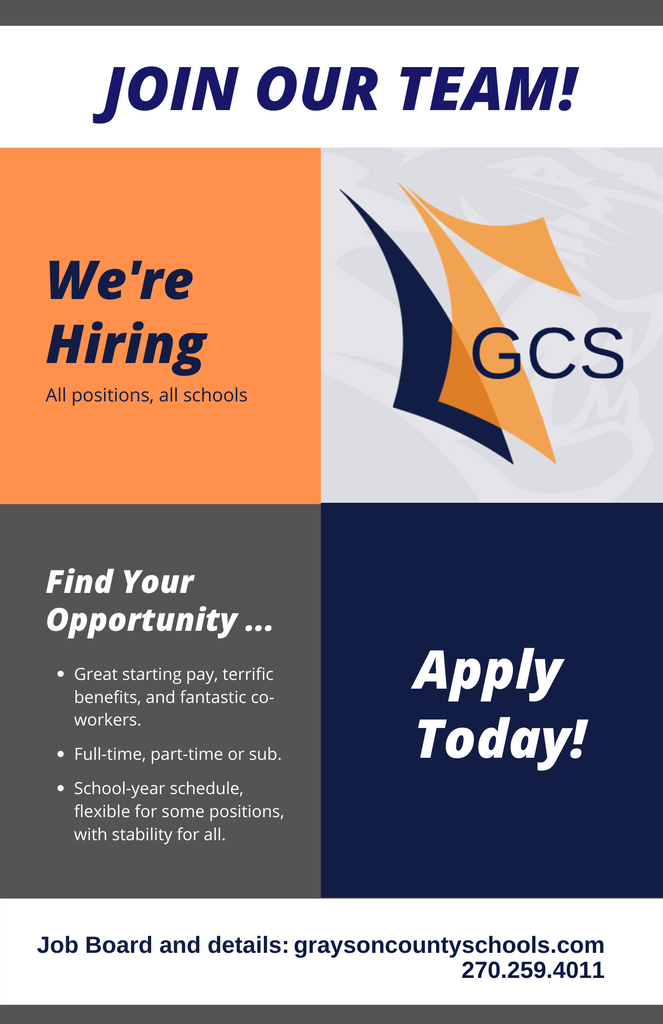 Meals on the Bus is back with even more routes and more options this year. See the schedule at
http://bit.ly/Meals21
for a location and time convenient to you!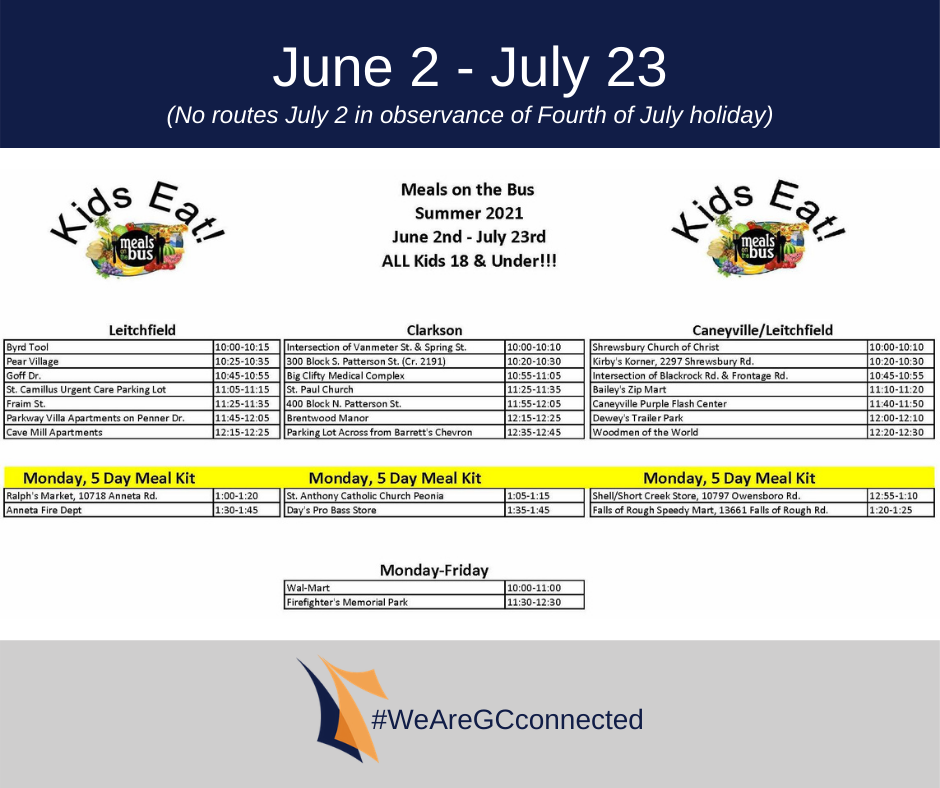 Attention GCHS Students: Open enrollment for virtual school between Monday, June 7-Friday, June 11 via Google Form. If your student was not successful on virtual last year they will be required to attend in person. After registration, a mandatory in person meeting about virtual will begin at 5 p.m. on June 17 at the high school.

2021 GRADS.......Don't forget to pick up your diploma! I will be in the office this week, during the school day. I also have Team 4 & 5 time capsule items.

2021 Grads....Rebecca Baxter-Carter will be on site, taking professional photos of you receiving your diploma. She can be contacted at
rebeccabaxterphotography@gmail.com
regarding details of cost.

2021 GRADS!! Graduation Practice is at 8 am sharp...MUST attend to walk. DON'T wear your cap and gown to practice. Graduation is at 7 pm at the GCHS Football Stadium. Tickets must be presented to enter the main gate. Gates open at 5:45.

Get started or hone your skills at the 2021 Cougar Tennis Camps. Weekly, daily and private lesson options. See details
https://bit.ly/3fuuFCq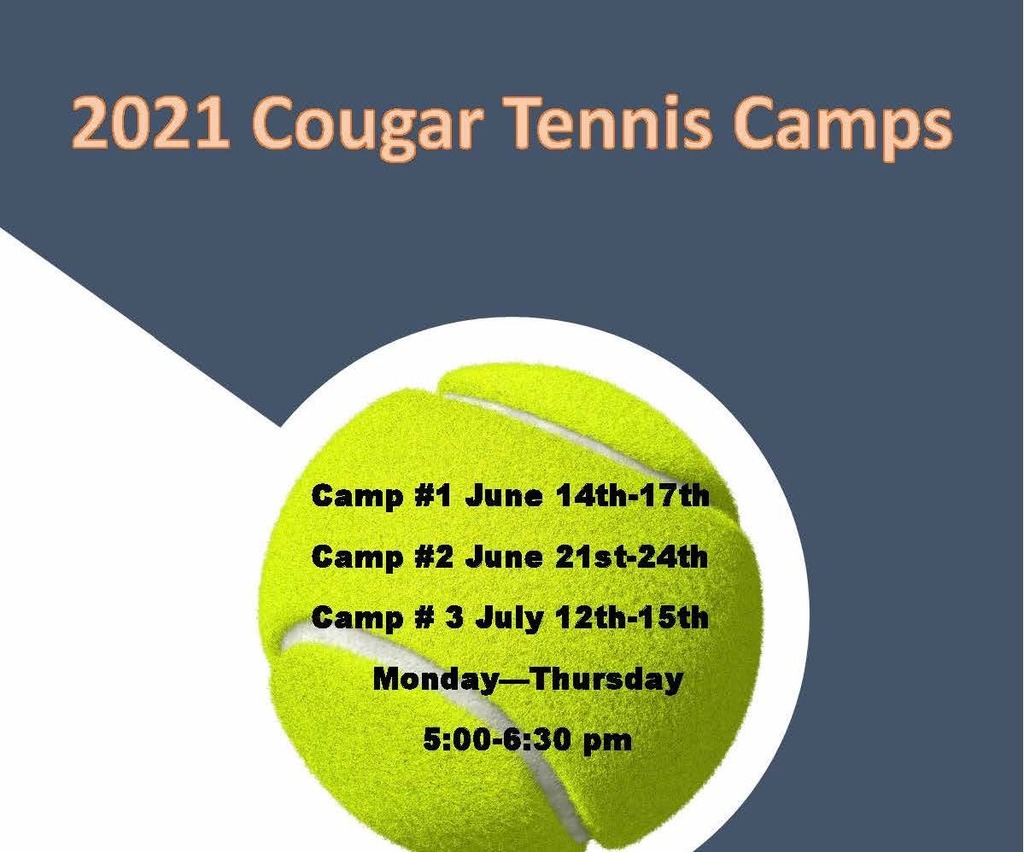 2021 Grads that are walking the line MUST attend graduation practice on Friday, May 21 from 8am to 12:00pm. Graduates will report to the football field. The senior slideshow will be shown after graduation practice.

2021 Grads! Tickets for graduation can be picked up in Mrs. Harned's office Tuesday through Thursday from 8:30-2:30. Tickets must be presented at the football gates to enter for graduation on Friday night. Once tickets are given, additional tickets will not be provided.

Senior Pictures for 2022 Seniors will be taken at GCHS on Aug. 24. These photos will be the formal photos with the tux and drapes. Students will be called out of class to have their pictures taken.

The 2021 Graduate Awards Ceremony will be held on Tuesday, May 18 @ 6 pm in the Gym. Invitations have been given to students that are recipients of scholarships for the 2020-2021 School Year.

Grayson County High School Students In-person Students: Chromebooks and chargers must be returned to the High School on Mon, May 17. Students will have access to a Chromebook in their classrooms, if needed. Virtual Students: Chromebooks and chargers must be returned to the High School on Wed, May 19 through Fri, May 21 from 1-3 pm or Mon, May 24 from 12-2.

2021 Grads...First Baptist Church in Leitchfield will be hosting a Baccalaureate Service at 6. Graduates need to wear their cap and gown. Make plans to attend this wonderful opportunity to be recognized of your amazing accomplishments!