It was a great day of music, performance, and college life as GCHS and GCMS 8th graders participated in the District Honors Choir at Campbellsville University.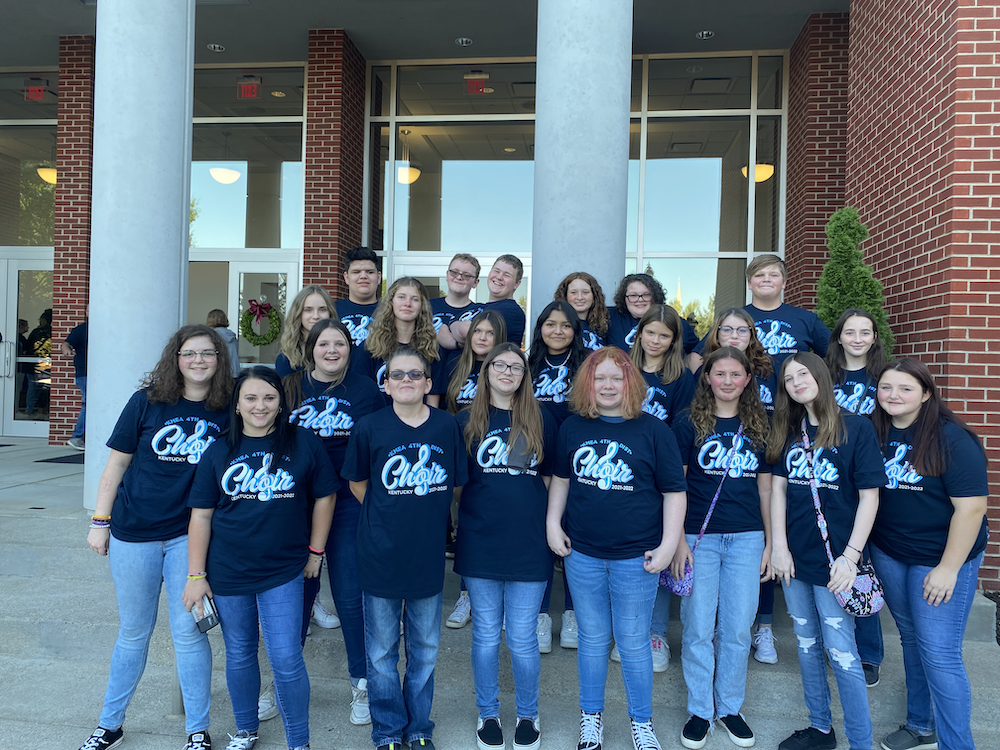 Attention GCHS: Don't forget to bring your canned goods to school or to the football game for our local food pantry!

Any Class of 2023 student! Come to GCHS tomorrow (Wednesday) night from 6-9pm. Bring your flat sheet, paint & supplies to decorate your toga. Pizza will be served!! Togas will be worn Friday to finalize Homecoming Week!!

The GCHS Marching Band has made history, reaching the finals of the Bands of America Central Ohio Regionals. This is the first time in school history that the GC Band has made finals at a BoA event – a tremendous accomplishment for the program.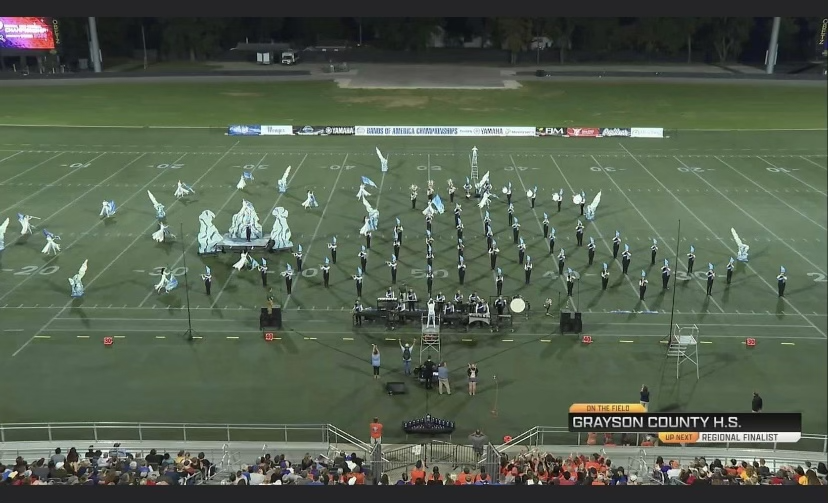 Thanks to GCHS Youth Services Center for bringing the Arrive Alive Tour in for virtual reality simulations today. Students were able to practice defensive driving skills, both sober but distracted, also under the influence.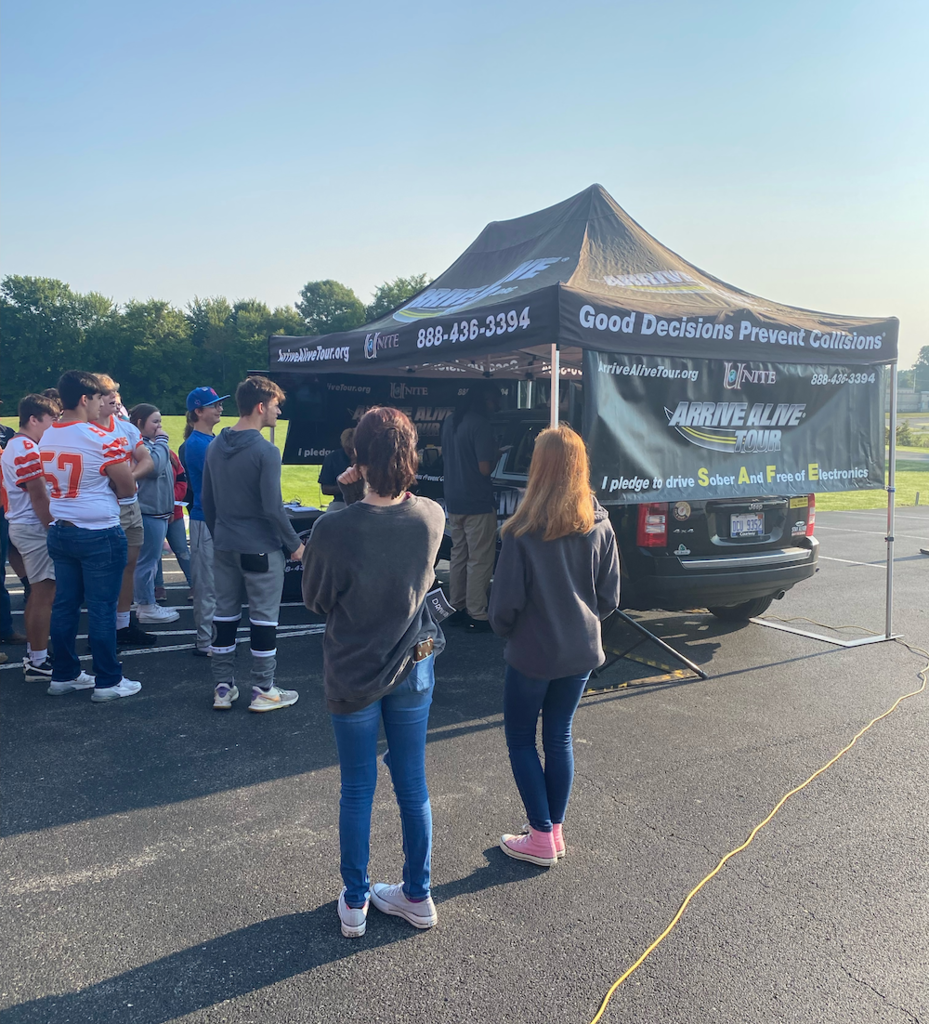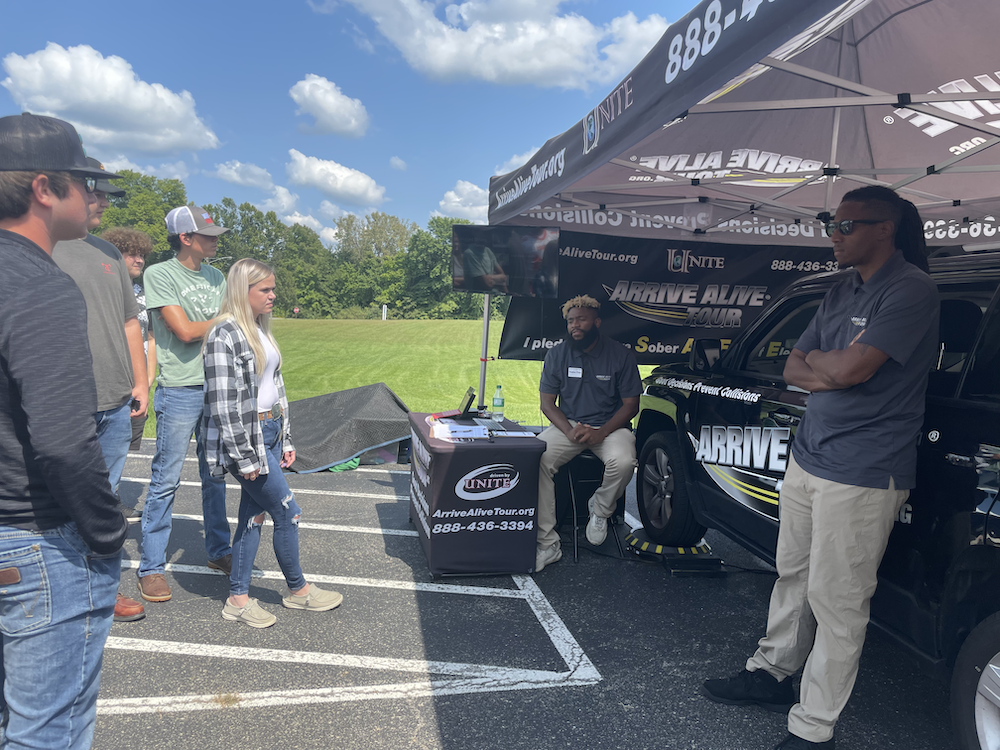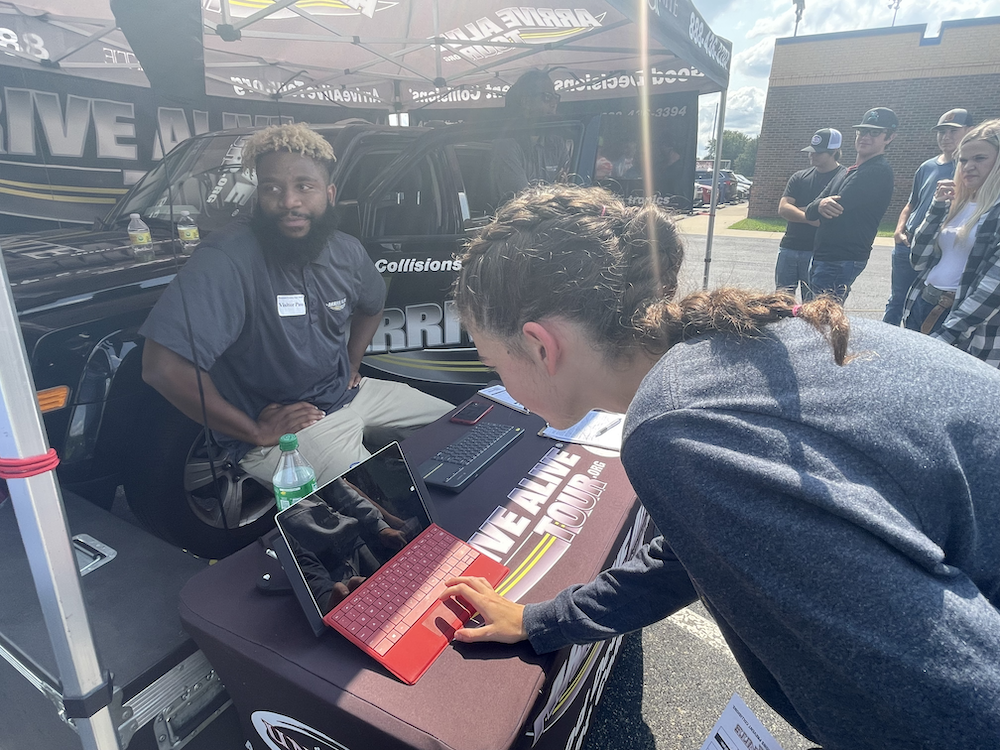 Thursday, September 15, GCHS parents and students can log on to their IC Portal to see T1 progress grades. Please reach out to your child's teacher and/or counselor, if you have any questions or concerns.

Congratulations to Teresa Jarboe, selected as KMEA's 4th District High School Teacher of the Year! Jarboe has been with the district for more than a decade, and the choral music program has grown significantly and excelled under her leadership.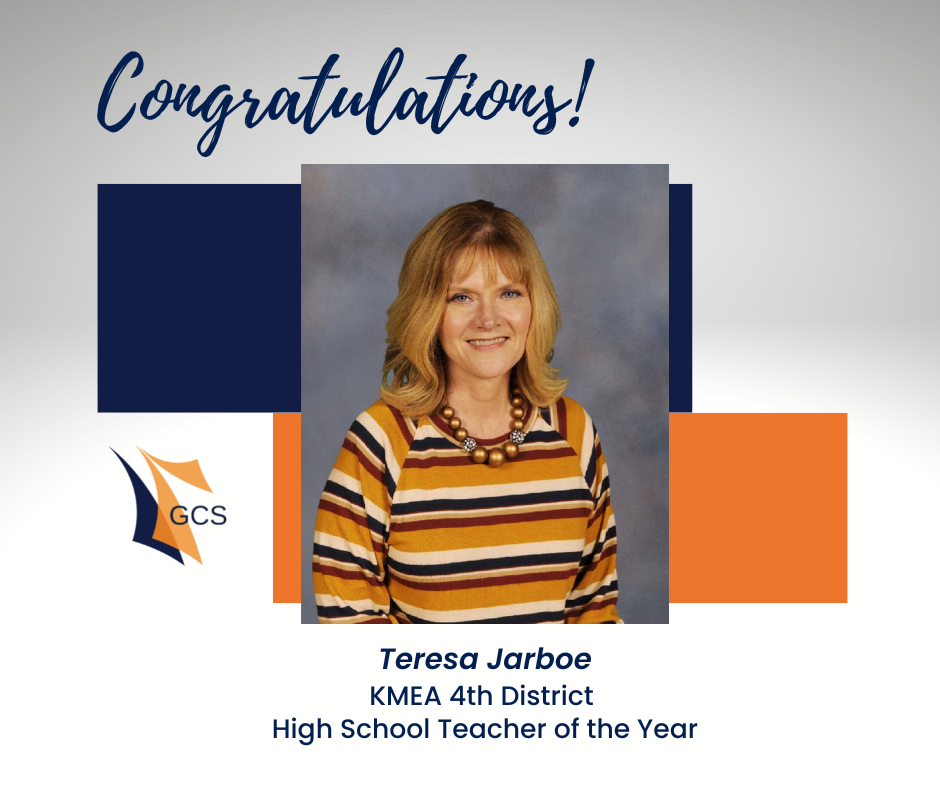 Arrive Alive Tour will be at GCHS on Sept. 16.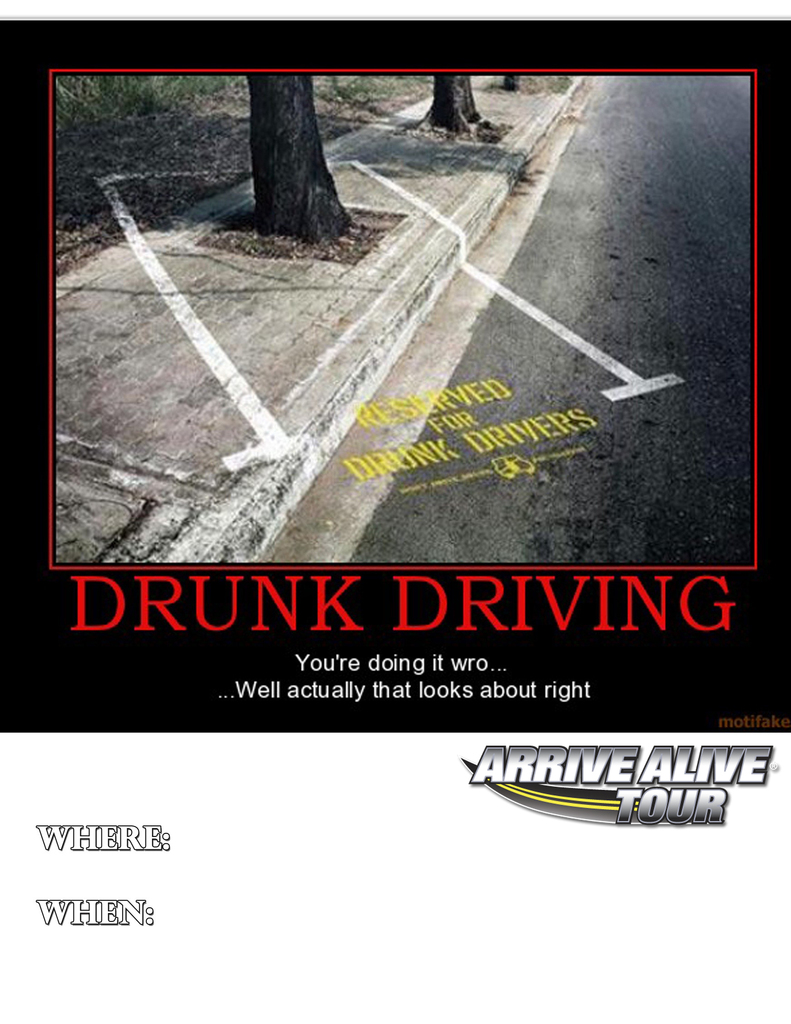 Class of 2023 Parents-overwhelmed on what needs to be done senior year? Wed, Sept 14 from 6-7pm in GCHS Commons, info shared to help you navigate through this process.

Class of 2023! Senior Formal Pics Wed, Sept. 14-students last name A-M; pics 8-12 in Library Fri, Sept 16-Students last name N-Z; pics 8-12 in Library Graduate in Feb? See Mrs. Harned by Tue, Sept 13 for paperwork MUST attend meeting with Mrs. Cox on Sept 15 OR Sept 22

Straight out the gate GCHS Band is named Grand Champs at the Franklin-Simpson Invitational their first competition of the season! They also earned First Place and the Spirit Award to cap off a big weekend.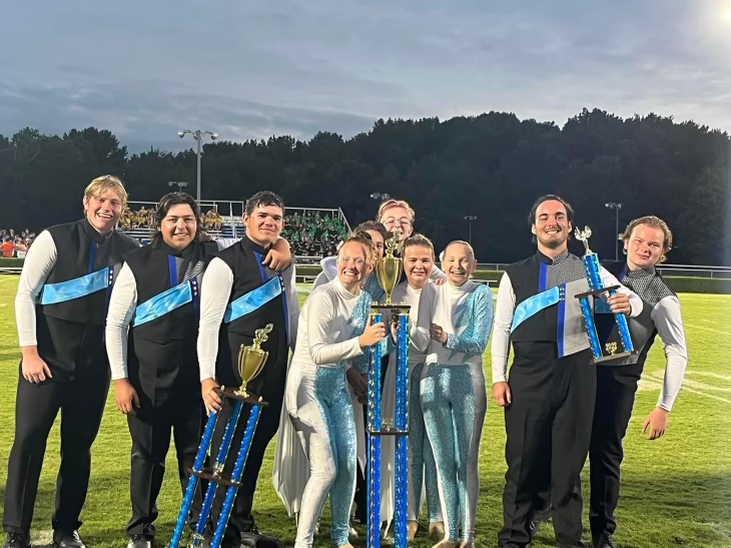 GCHS would like to congratulate our August Students of the Month. Teachers selected these students for demonstrating and meeting our GCHS expectations which are being Respectful, being On-Time, having a great Attitude, and taking Responsibility. #atGCHSweROAR #StudentsOfTheMonth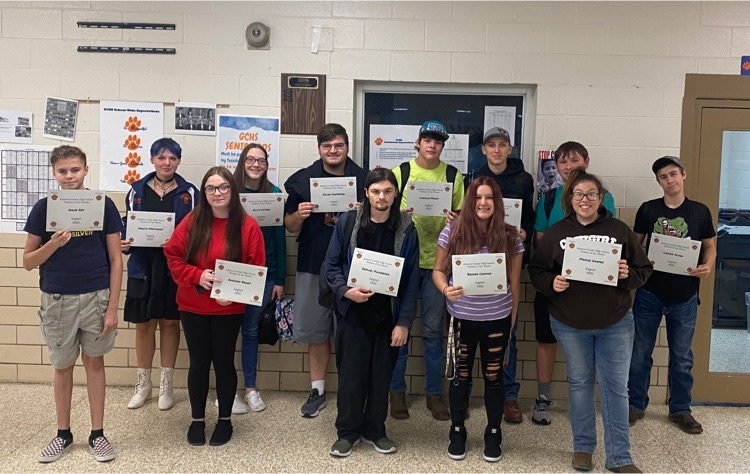 AP courses offer multiple benefits, including college credit. Congratulations to these GCHS students who have earned a score of three or better on an AP exam and are now three hours advanced on a degree. See story:
https://bit.ly/3Q9uGf7

2022 Yearbooks can be picked up during lunch only-11 a.m. to 12:15 p.m. this week at GCHS Lobby. Yearbooks must be picked up from the advisor and will not be available between classes or after school this week. Additional times will be scheduled for pick up in the weeks to come.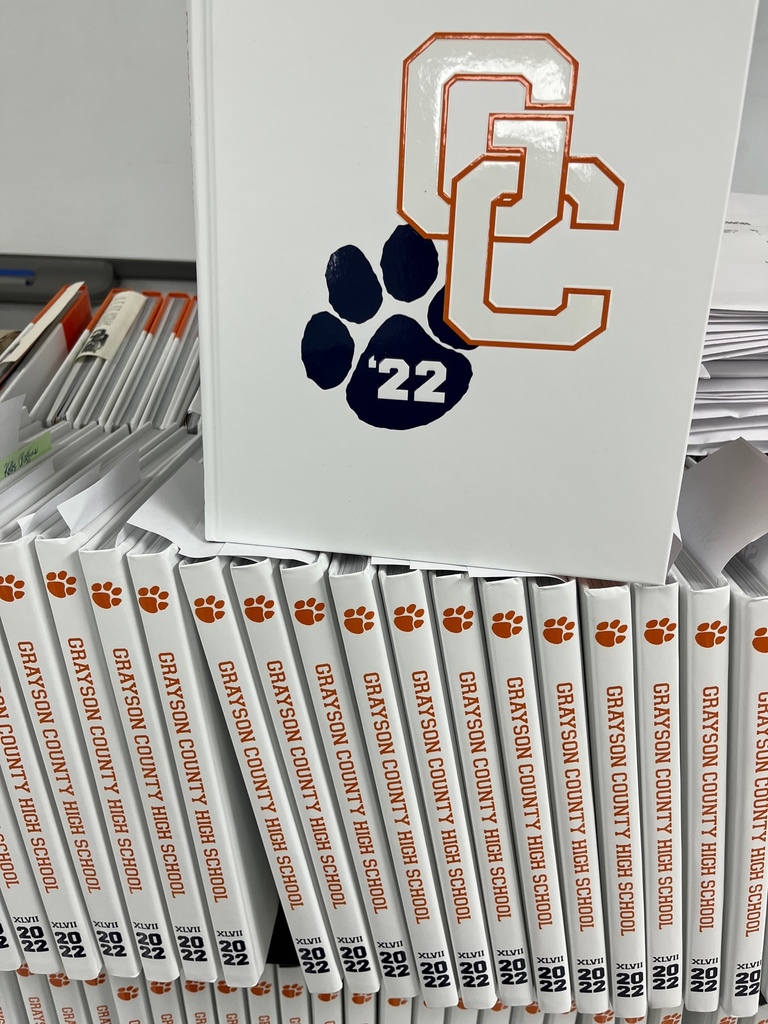 Junior & Seniors: It is federal law that junior and senior names, addresses, phone numbers and DOB given to the Military Branches. In order to not have your child's information shared, an "opt out" form must be on file @ HS by Fri, Sept 2. Forms available in Counselors Office.

Lots of events going on this week! Tue - Senior Officer Applications Due Last day to sign up for ACT given FREE Wed - Officer Candidate Speeches in WIN Thurs & Fri - Senior Officer vote via google form Turn in WKU College Fair form. Limited spots available.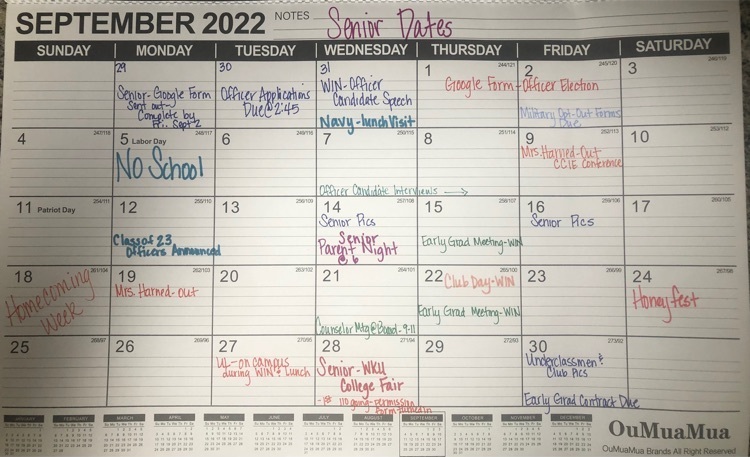 Any Class of 2023 Senior, interested in graduating in Feb, see Mrs. Harned by Sept 13 for paperwork. Students must attend a mandatory meeting with Mrs. Cox on Sept 14 or Sept 22 from 10:15-10:45 am. Students can call 270-259-5459 or email:
diane.harned@grayson.kyschools.us
.


Class of 2023 Parents, please sign up for Remind messages on your phone. All events happening through the 22-23 school year will be provided using this platform. Number: 81010 Text: @7927fa2

Seniors You have the opportunity to take the ACT on Oct 18 at no cost, during the school day. A parent & student signed form must be on file by Aug 26. This is a great opportunity to raise your ACT Score! Forms can be found & returned to Mrs. Harned or Mrs. Haycraft.