Seniors!! Tomorrow is your big day! Enjoy your last senior skip day, but make sure you are in the commons @ 6:00pm! Gates will open at 5:45 and please refer to the map, to see parking details. Seniors only, park in the parking lot by the baseball field. There will be staff directing you seniors in the building. Make sure guests have their tickets, as there are designated areas to enter. There are no additional tickets available. We will have photographer Stacey, who can be located on Facebook under
Stacey@portraitsbystacey
. Please reach out to her regarding pricing of photos and when those will be available for you to receive. Can't wait to see you tomorrow seniors as you walk the line, claiming what you have worked hard for. The GCHS Staff are so proud of you!!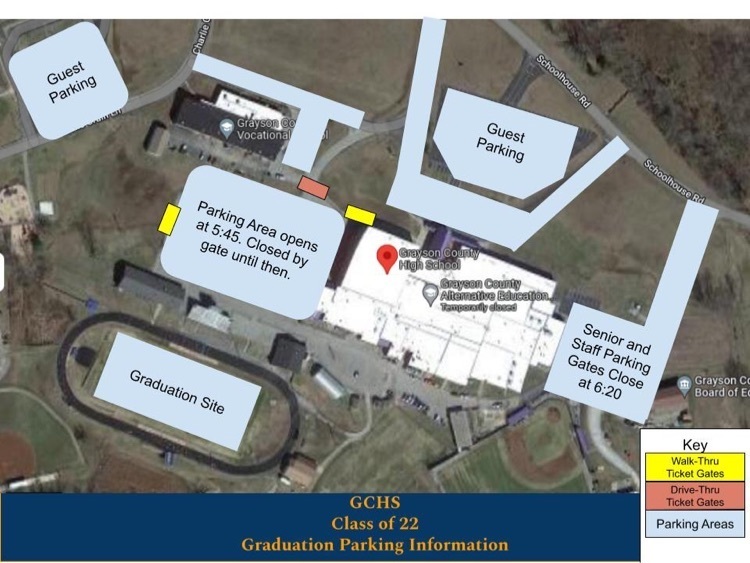 Grad practice tomorrow, Thurs. May 19. Serving breakfast from 8-8:45 in gym. Practice starts @ 8:50 SHARP on football field. Must be present to walk the line. If late…you will go @ end of grad line. Students will leave once practice is over at approximately 10:30. Baccalaureate @ 6pm - First Baptist Church. Grads wear cap & gown. Graduation-May 20 @ 7 pm. Seniors report to commons @ 6:05. Gates open @ 5:45.

2022 graduates tour county schools on Monday,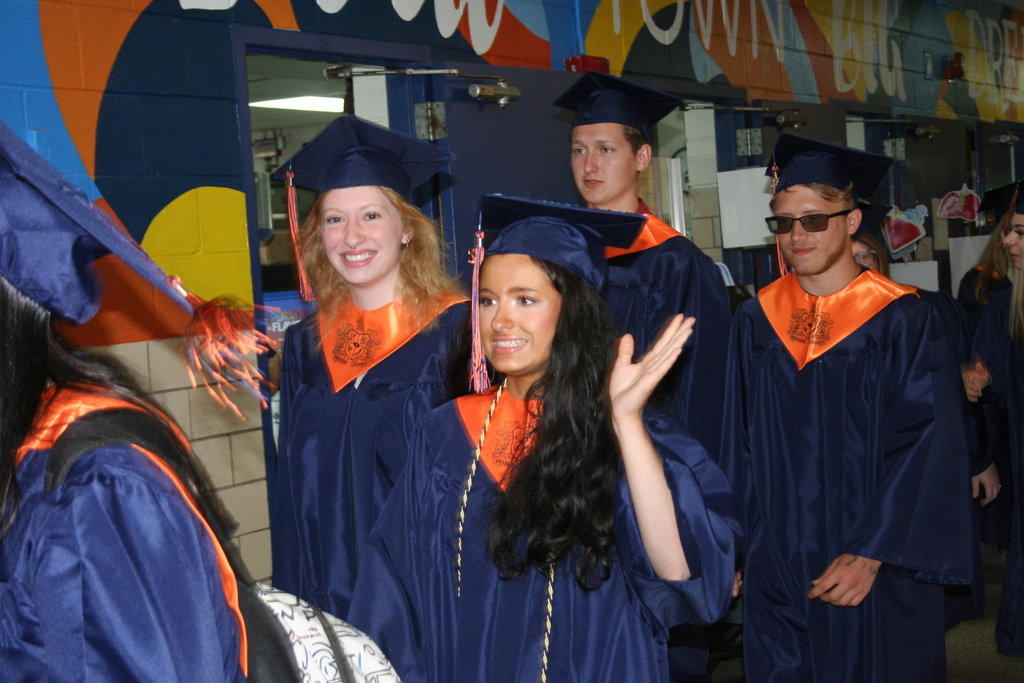 2024 overseas trip GCHS is traveling to Germany, Austria, Italy, and Switzerland in June 2024. That's over 2 years away so you have lots of time to plan ahead. Highlights include the Alps, Venice, and the Dachau concentration camp. Meeting Date: Tuesday, May 17th Meeting Time: 6:00 PM Meeting Location: Room 12; There's also a virtual meeting via Zoom; To join, click:
https://zoom.us/j/93138361976?pwd=UTBKWExjUWxOdlR5VjAvdTBtLzFnQT09
; or use the Meeting ID: 931-3836-1976. The Passcode is: Europe2024 If you'd like secure your spot or take a sneak peak of the tour before the meeting, just visit
www.Explorica.com/Powell-5298
. Explorica is offering a special scholarship discount until May 26th for $100 off! The scholarship code is 2024earlybird. Be sure to enter the code when enrolling to take advantage of this savings. As an added bonus, anyone who enrolls on or before the night of the interest meeting will receive an additional $100 off their tour!

SENIORS Chromebooks are to be turned in Mon, May 16 & Wed. May 18 Virtual Seniors.....classes are to be completed Mon, May 16 @ 3 pm Grad Practice-Thurs, May 19 at Football Field 8-8:45-Donuts Served 8:50 SHARP-Grad Practice Must be present for grad practice to walk

Seniors-Senior Walk tomorrow @ HS, Elementary Schools and MS. Be at school @ 8 SHARP with your cap & gown. Mon, May 16 @ 6-8:30-Senior Sunset @ Football Field. Will watch Senior Slideshow after sunset. Ice Cream will be served. ALL Class of 2022 Grads encouraged to attend.

Orchestra concert begins at 2 pm Sunday, May 15 at GCHS. Please join us for a very big performance this Sunday in the GCHS gym. All three GCHS Orchestra groups will share one concert at 2 pm. There will be tons of great music. We will also celebrate this year's 22 graduating orchestra seniors. Lastly, harpist Emily Fife will be featured on 6 numbers alongside the orchestra for an extra special treat. Come check it out. Rock fusion, Disney music, Lady Gaga/Bradley Cooper remakes, Brad Pitt classics and everything in between…

College grad walking the line for high school diploma on May 20. High school student graduates college two weeks before high school ceremony Leanne Riggs, a senior at Grayson County High School, graduated from Elizabethtown Community and Technical College on May 9 with an Associate in Arts Degree. Riggs is one of three students in a pilot program at GCHS where students can earn college credit and start apprenticeships while in high school. The program, Educational Technician Track Apprenticeship, guides students through educational classes, encourages dual credit classes and gives students the chance to work, and get paid, while still in high school. Riggs took advantage of all the opportunities available to her through the program. She took many dual credit classes and was an apprentice during the entire school year, earning hours toward the required 4,000 hours for the apprenticeship. In addition, Riggs took online college courses after school and ultimately graduated with an associates degree before receiving her high school diploma. According to Cody Mooneyhan, National Board Certified Family and Consumer Science teacher, Riggs will continue her education at Western Kentucky University with an associates degree and 12 additional credit hours due to her passing EOP tests in agriculture and consumer and family sciences. Assistant Principal Matt Hayes at the Technology Center oversees the Educational Technician Track Apprenticeship program. Riggs is one of three students in the apprenticeship program. Current senior Jadyn Forsyth and 2021 graduate Ashley Dotson are on the same track. Both have been earning hours toward their apprenticeship this year and are scheduled to graduate from the program in December 2022. Employment restrictions limit students to 19.75 hours of apprentice time each week with the high school. Mooneyhan said the program can take only three students at a time right now and when one student leaves the program, another student will step in. The program started with Dotson as it's first student and Abby Smith is slotted to join the program over the summer working with Breckinridge/Grayson Head Start Program. GCHS is leading the state with this new program which involves Career and Technical Education classes, dual credit high school classes and the apprenticeship program, said Mooneyhan. In an email to GCHS administrators and teachers, Riggs' parents said, "I just want to take a minute to thank each of you for the part you played in helping her to reach this monumental achievement. She has worked incredibly hard to get here. Jon and I are extremely proud of her and are so blessed to be her parents!" GCHS Dual Credit Coordinator Gail McCrady said of Riggs, "I am so proud of all of her hard work and accomplishments in our GCHS Dual Credit program--AND BEYOND! It's such a wonderful accomplishment!" "Definitely a great accomplishment for Leanne! She is a fantastic student and I look forward to networking with her as she continues her journey," Mooneyhan said.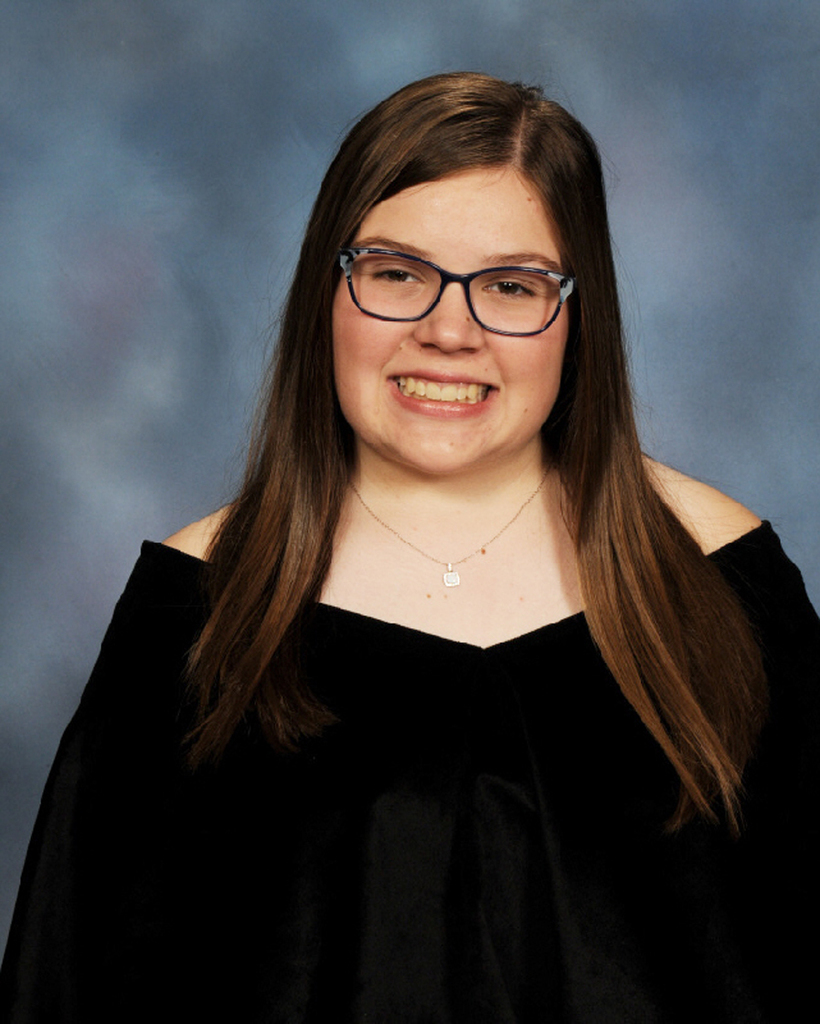 There will be an informational meeting on Thursday, May 12th at 6pm in room 12 of GCHS. The meeting will also be on Zoom at the same time. Please RSVP here if you want to attend:
https://bit.ly/3iGjVCS

Clarification on Cruise-In, it will be Saturday, May 14 from 11-2 at GCHS.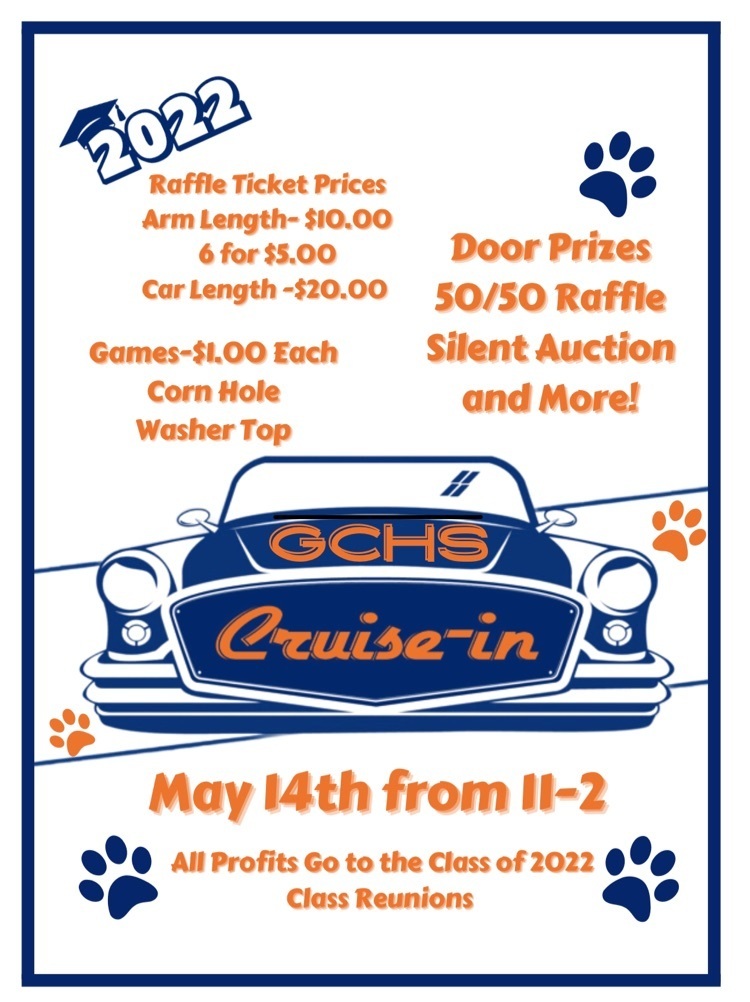 Kentucky State Testing is this week. All Juniors will test Mon-Thurs. All Sophomores will test Mon & Tue. Students need to bring school issued Chromebooks. In-person and virtual students are required to complete this State required assessment. If absent, makeup testing next week.

Saturday, May 13 from 11-2….Class of 2022 is having a Cruise-In at GCHS. See flyer for details. Make plans to attend.

Celebrating students well on their way to career success after earning industry certifications in their field. Thanks to the Chamber's partnership on this annual event, and to our business community for mentoring and supporting our students at every turn. #WeAreGCconnected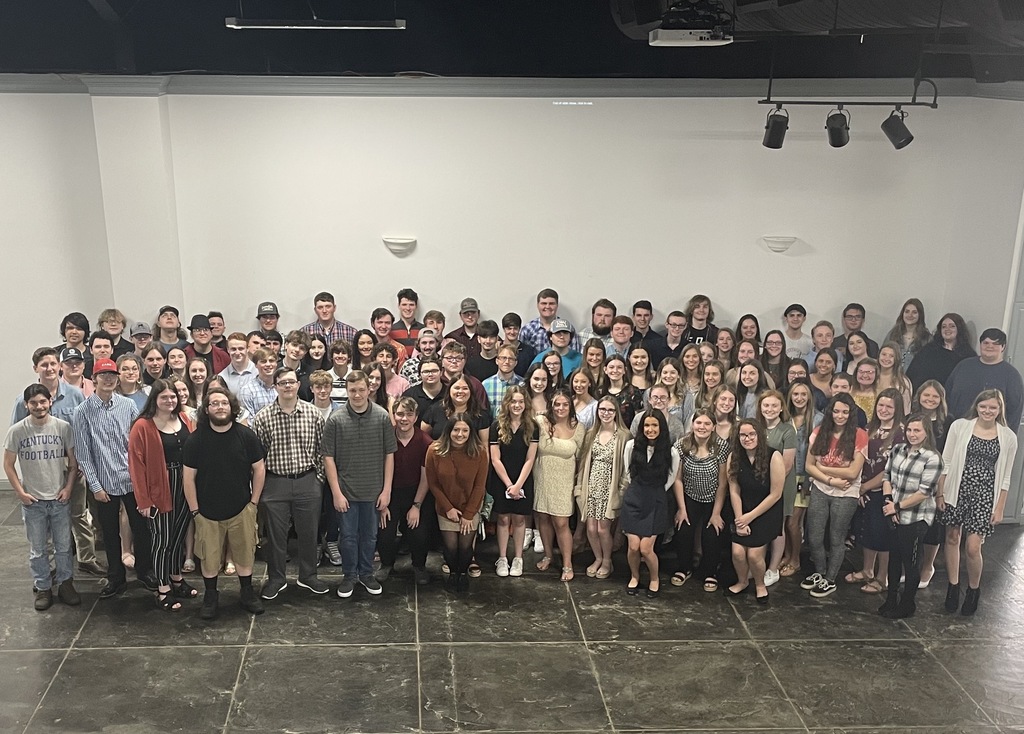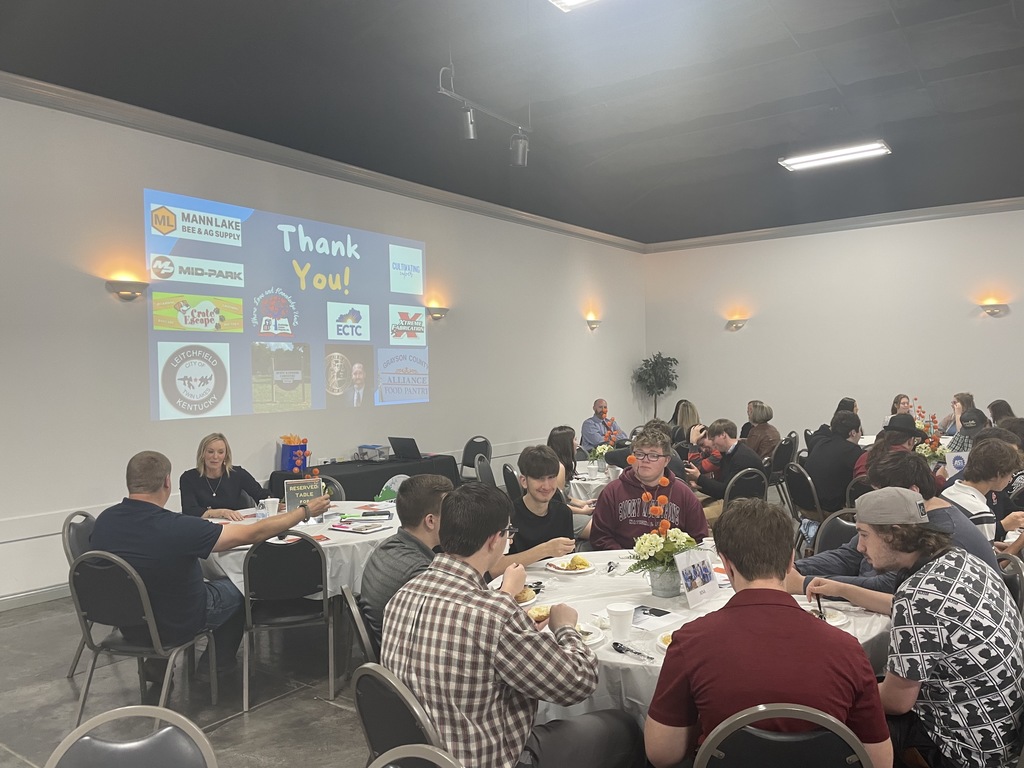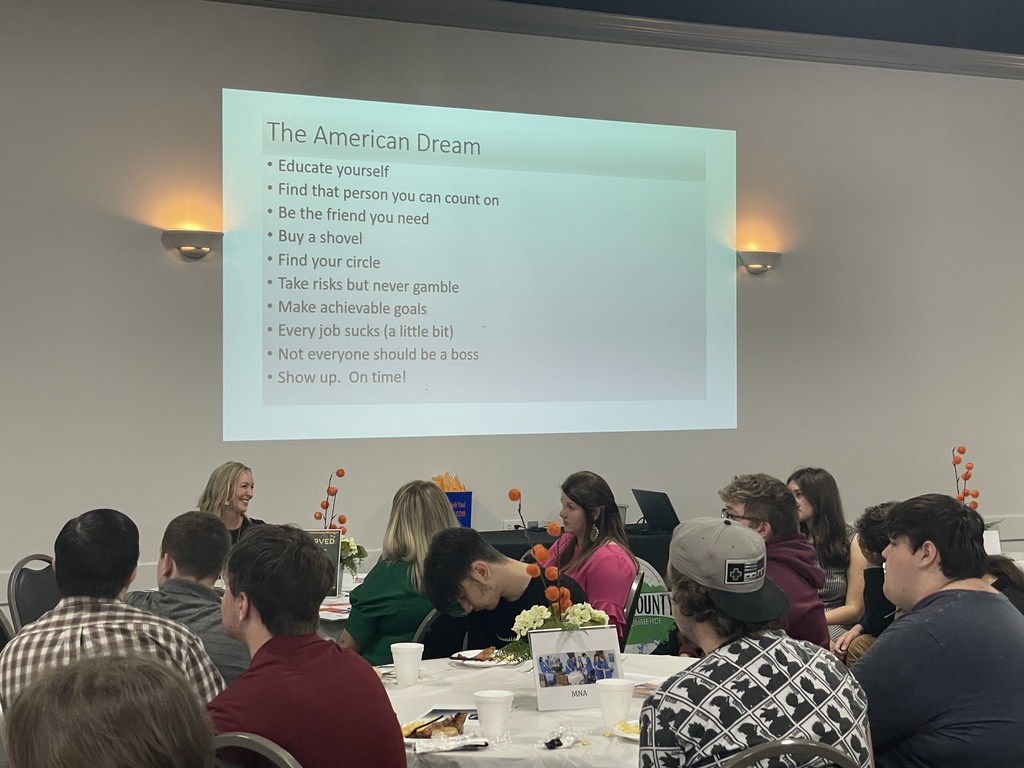 There will be an informational meeting about the 2023 Japan trip on May 12th at 6pm in Room 12. The meeting will also be on Zoom at the same time. Please RSVP by following the link:
https://bit.ly/3iGjVCS

CLASS of 2022...submit your 5 pics for the Slideshow by Wed, May 4 @ 3 pm. Each graduating senior (including those that have graduated) are encouraged to participate. Pics can be individual and/or group photos; however, they must be school appropriate. Pictures are to be sent to the following email address.
gchsclassof2022@gmail.com
. There will be no cost to submit pictures, as the video will be made available on YouTube after graduation. The senior slideshow will be shown @ the Senior Sunset on May 16.

Class of 2022 Graduates! Your graduation will be Friday, May 20 @ 7 pm on the Football Field. In the event of rain, the ceremony will be in the GCHS Gymnasium. GCHS Staff and Administration know that graduation is a very honorable milestone in your life. Our goal is to ensure the ceremony highlights accomplishments of each senior walking across the stage. With that, we will continue requiring tickets to enter the event, as each walking graduate will receive up to 10 tickets. Each person attending the graduation ceremony MUST be entered on the google form below. Tickets can be picked up at GCHS on May 12, 13, 19 and 20 during the school day (7:45-2:45). There will be no entrance without an issued ticket.
https://forms.gle/s8DU334BCZrdKmLW8
If there are remaining tickets, additional tickets can be requested by contacting Mrs. Harned on May 19 or May 20.

Congratulations Sierra Secora, William Keiran, Luke Milliner, Blaine Aubrey (alt.) Jake Rogers, Colton Glenn, Dawson Gorby, and Hannah Morales (alt.) on their selection to the 2022 Governor's Scholars Program!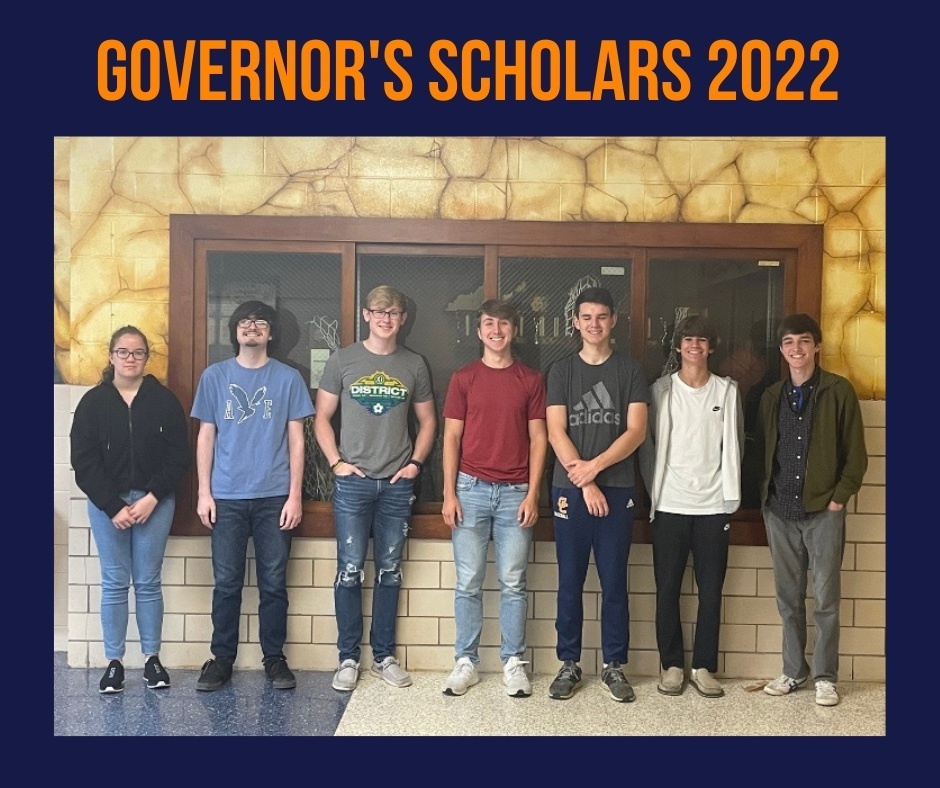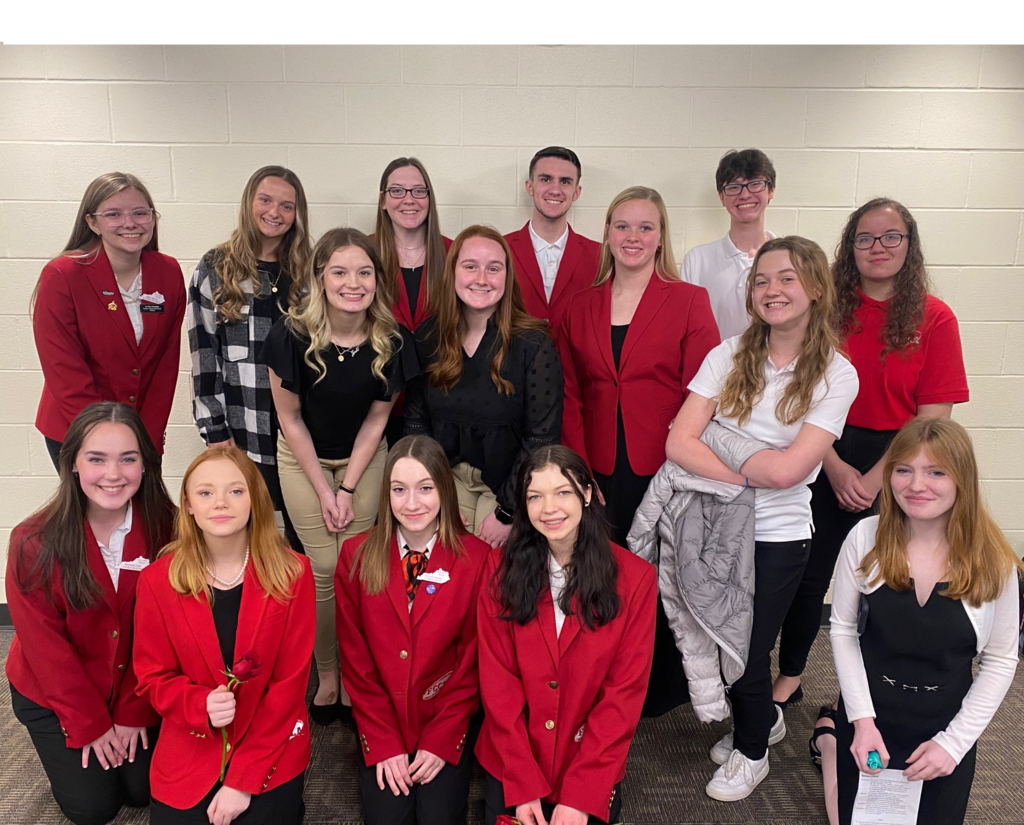 Today is a BIG DAY!! Final reminders for this evenings prom!! Attendees will park in the designated locations...refer to map; Attendees will enter prom at the Cecilian Bank drive-thru; Attendees must have their ticket to enter; If a ticket was purchased for an individual not enrolled @ GCHS or a freshman/sophomore, you MUST enter with the date you purchased a ticket for; Attendees MUST wear armband while at prom; bring what you need with you...once you leave, armband removed & no reentry; restrooms available at Courthouse; King & Queen announced @ 10; Prom from 8-11 pm Parents/guardians/family/friends....tune in to K105 @ 8 pm, as attendees will be announced as they enter. We are looking forward to a wonderful Golden Gala Prom Night!!!

A BIG thanks to Owensboro Health TLMC for sharing career options with our Health Sciences students. A great firsthand look at a day in the life of so many professionals and areas throughout the hospital.