Another terrific @gchs_Cougars Senior Social is in the books, thanks to our partners at the Grayson County Detention Center. We truly appreciate their hospitality and care for our seniors each spring as these soon-to-be-grads look toward the future.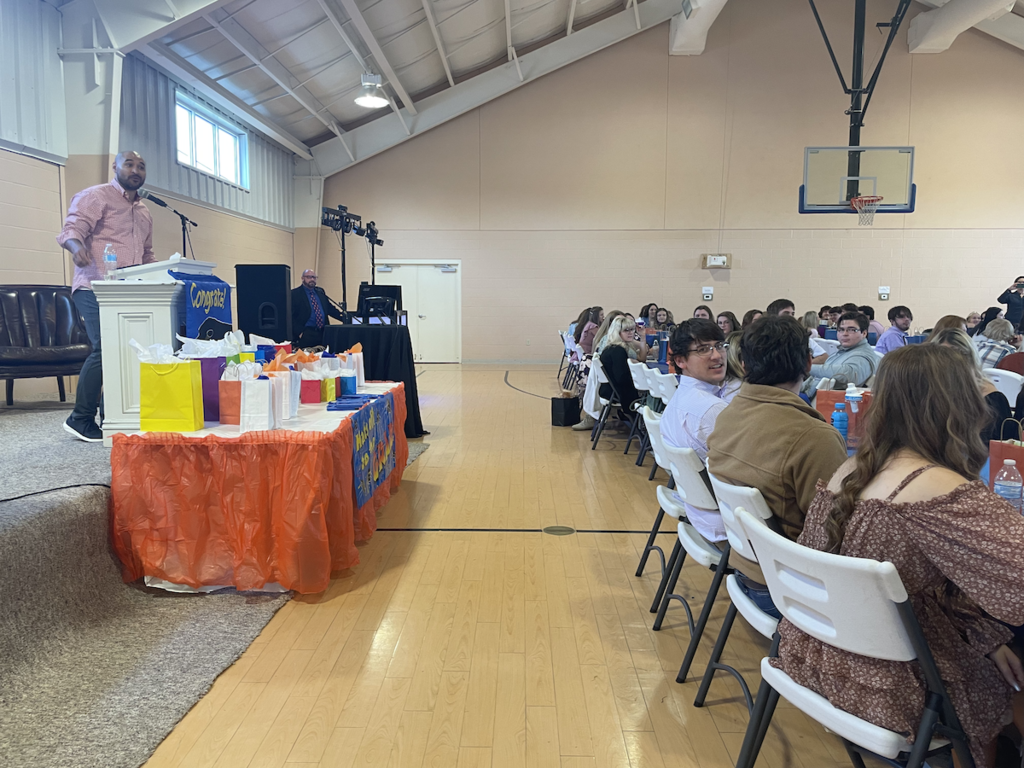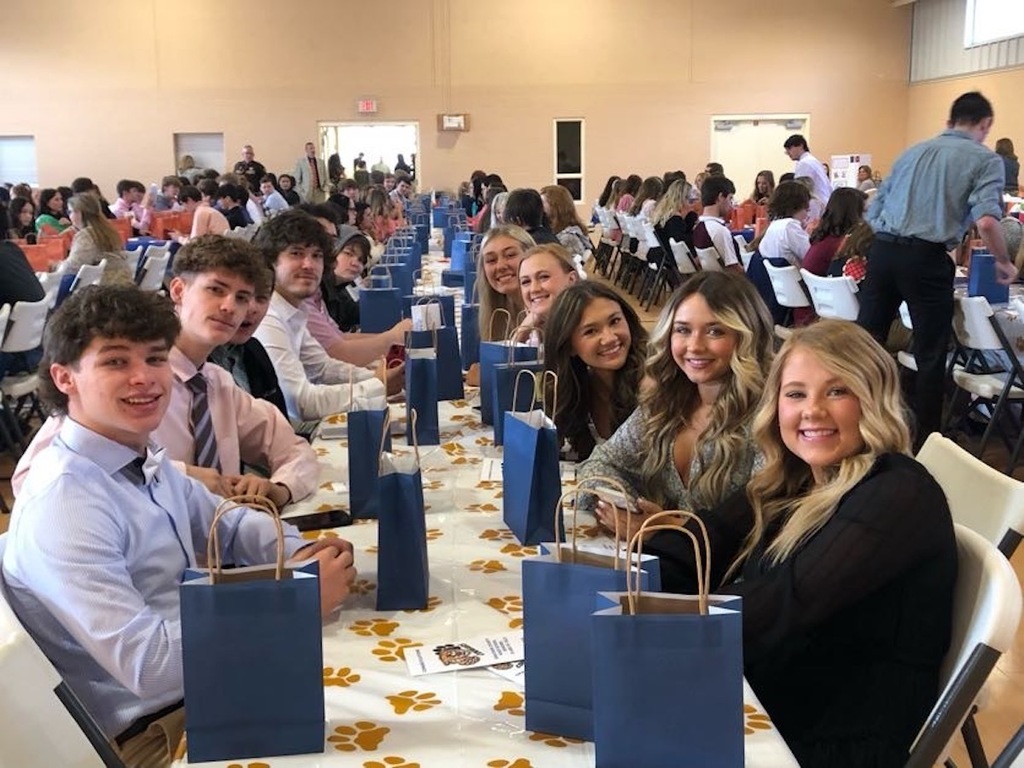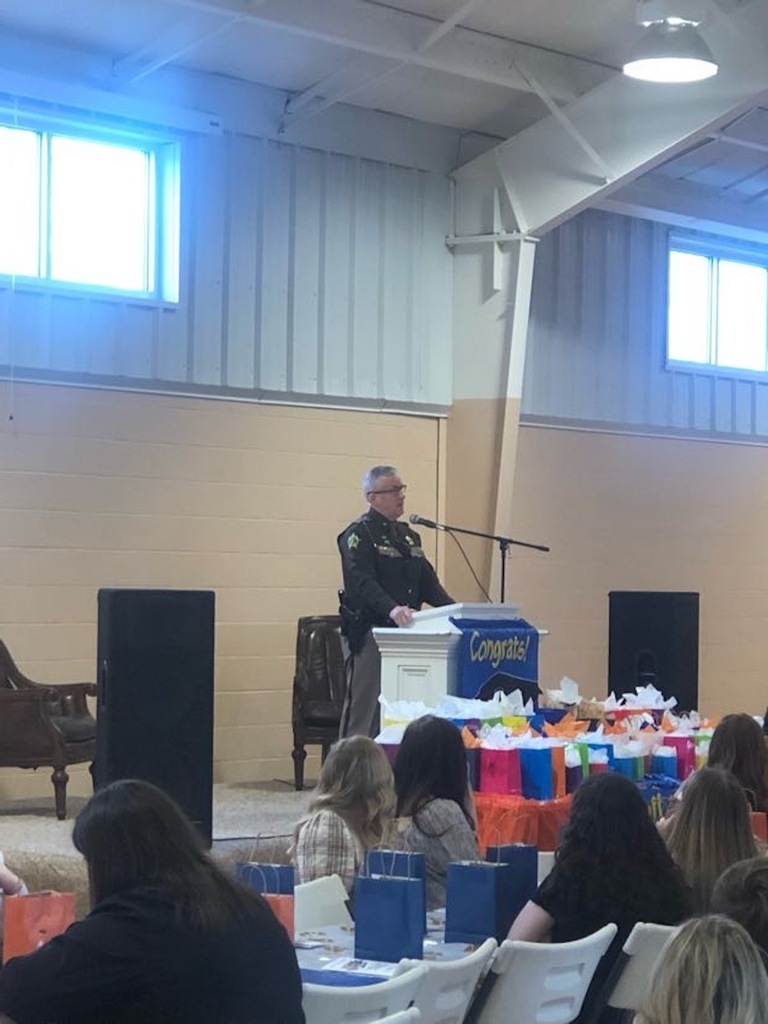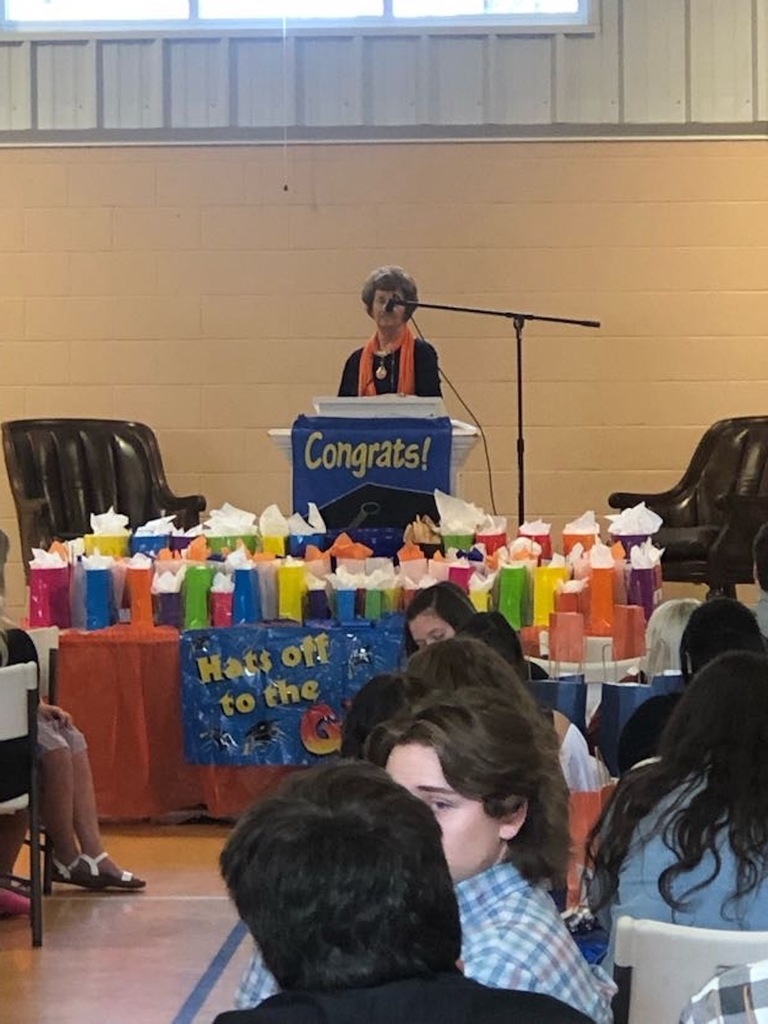 GCHS 11th-grade students-Good luck on the ACT. Be at school by 7:45 and bring a photo ID and charged school-issued Chromebook if possible.

Atten GCHS 11th Virtual Students: You must come to the high school to take the ACT on March 7th @ 7:45, or March 8th @ 7:45, or March 9th @ 7:45. Failure to take the ACT will result in being required to come to in-person classes.

Attention GCHS 10th Graders: Please check your school email for information regarding the March 7th field trip to WKU or ECTC.

Attention GCHS Juniors, please bring your charged school-issued Chromebook, charger, and photo ID on Tuesday, March 7th at 7:50 to take the ACT.

FFA Week was lots of fun for those who took part in the dress up days. Pictured are Dex Logan (photo by Mason Willis) on Western Wear Wednesday and Chandler Johnston (photo by Nivea Fegett) on Camo Day Thursday.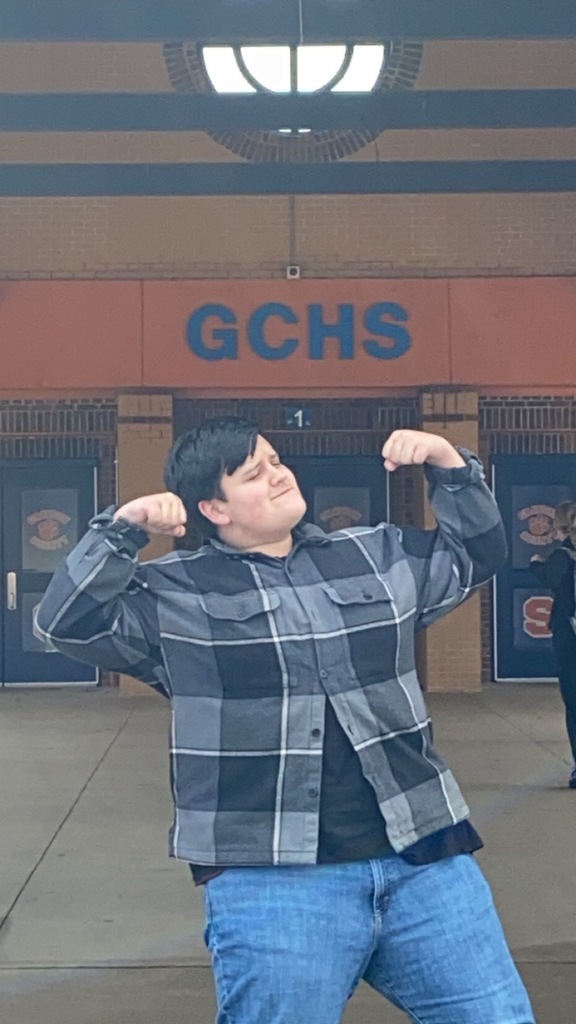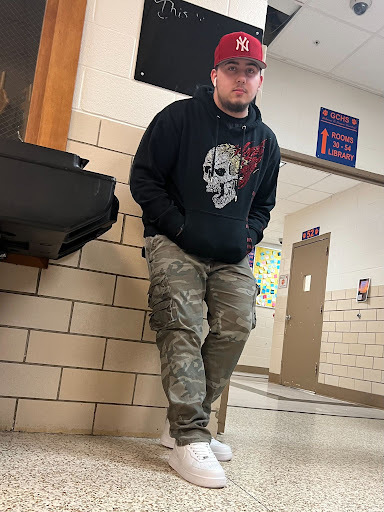 A $5K grant from TVA and WRECC will help the Tech Center grow in-demand workforce skills in computer programing and robotics, providing many avenues for exploration and skills development.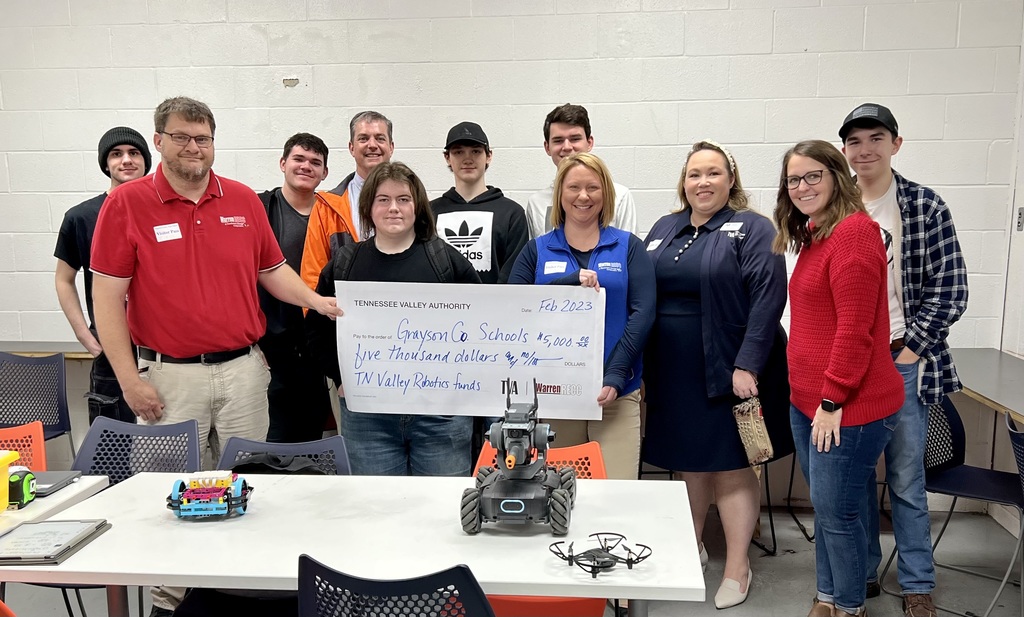 A strong showing for the GCHS Academic Team at KAAC Region 3 Governor's Cup competition. Plus, several headed to History Bee and Bowl National Championship. Full story and placements:
http://bit.ly/3SlZNqw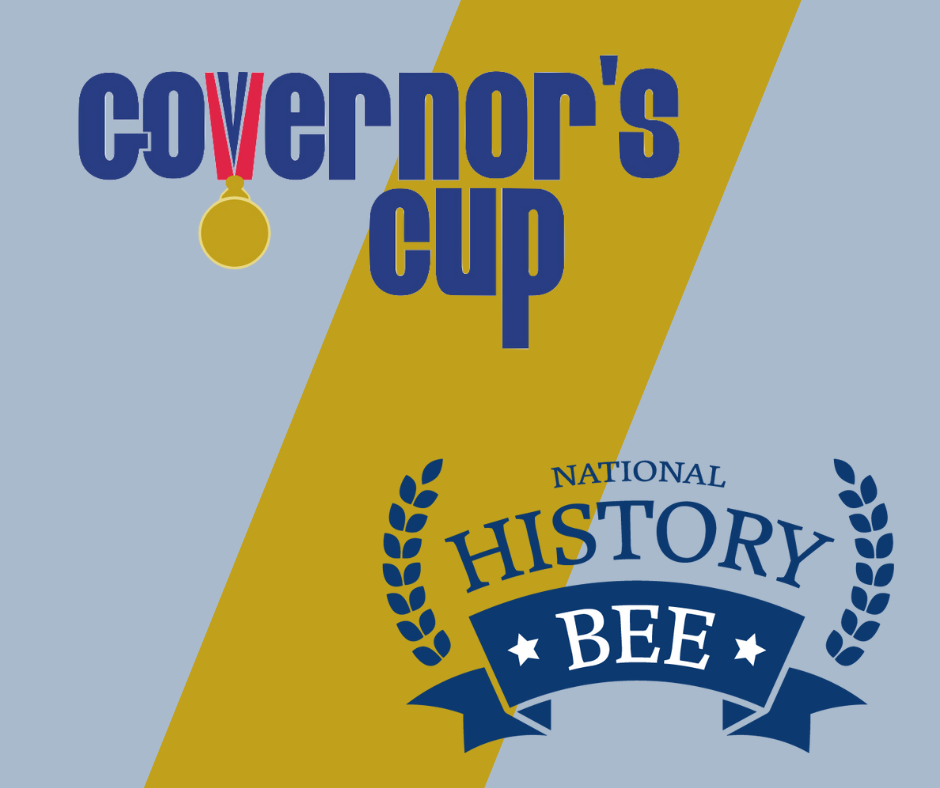 FFA Week starts tomorrow with America Day. Wear your red, white and blue!!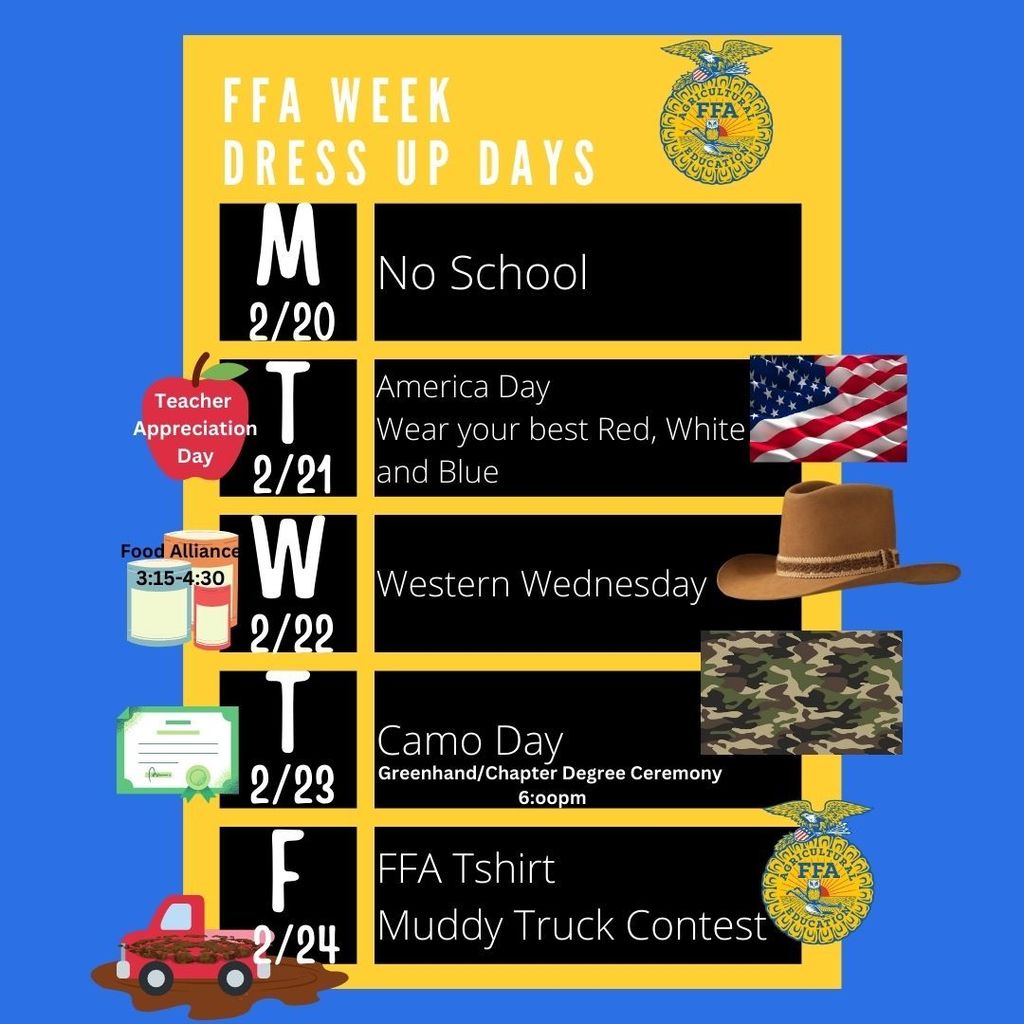 Here's some of our January Students of the Month! They were selected for demonstrating our ROAR characteristics of being Respectful, being On-Time, having a great Attitude, and being Responsible!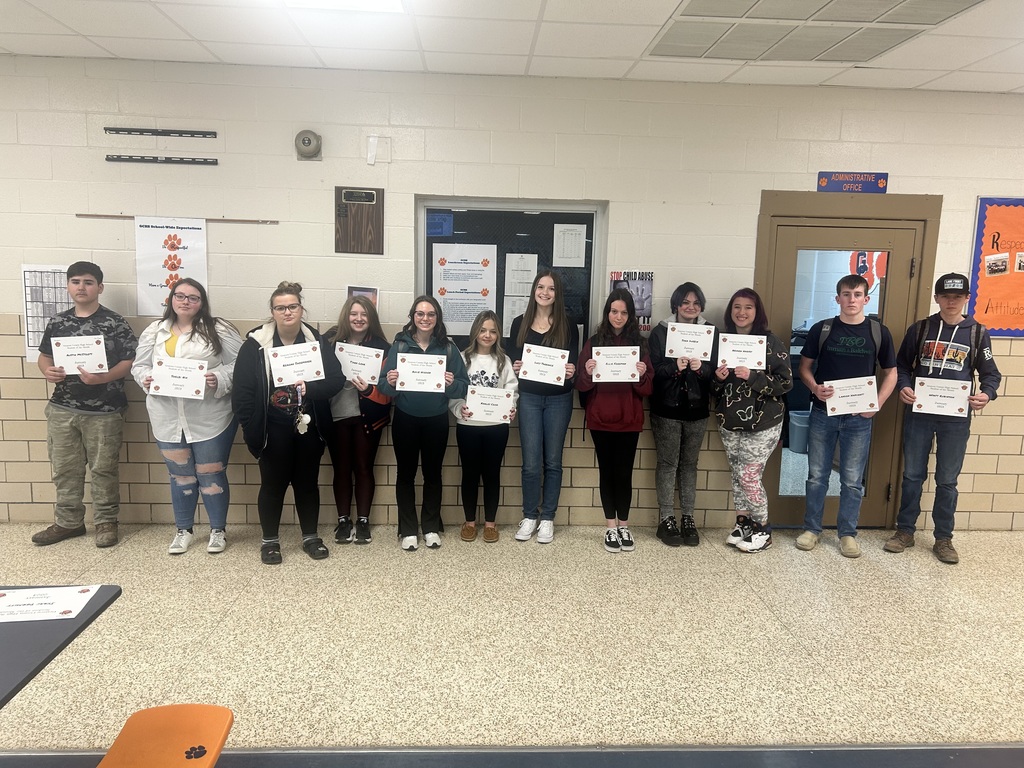 FCS Culinary and Principles of Ag Science classes had a great day touring Chaney's Dairy Barn and WKU Creamery. Through co-teaching lessons on dairy production and a classroom taste comparison lab, students were able to see firsthand the process they'd just learned about.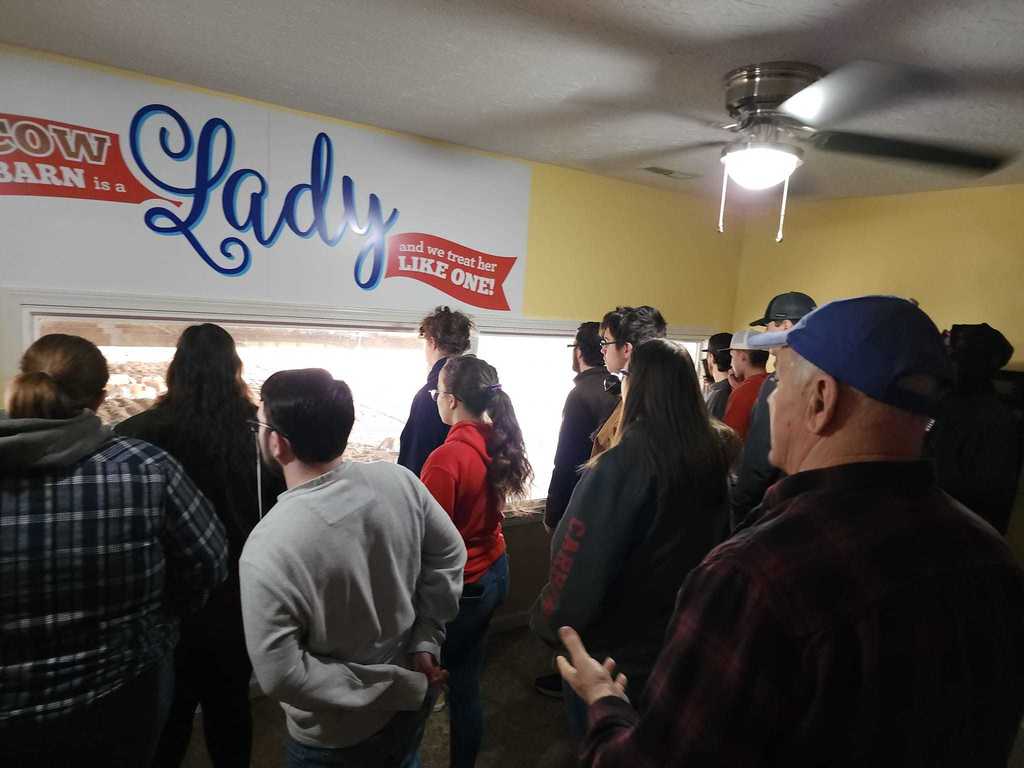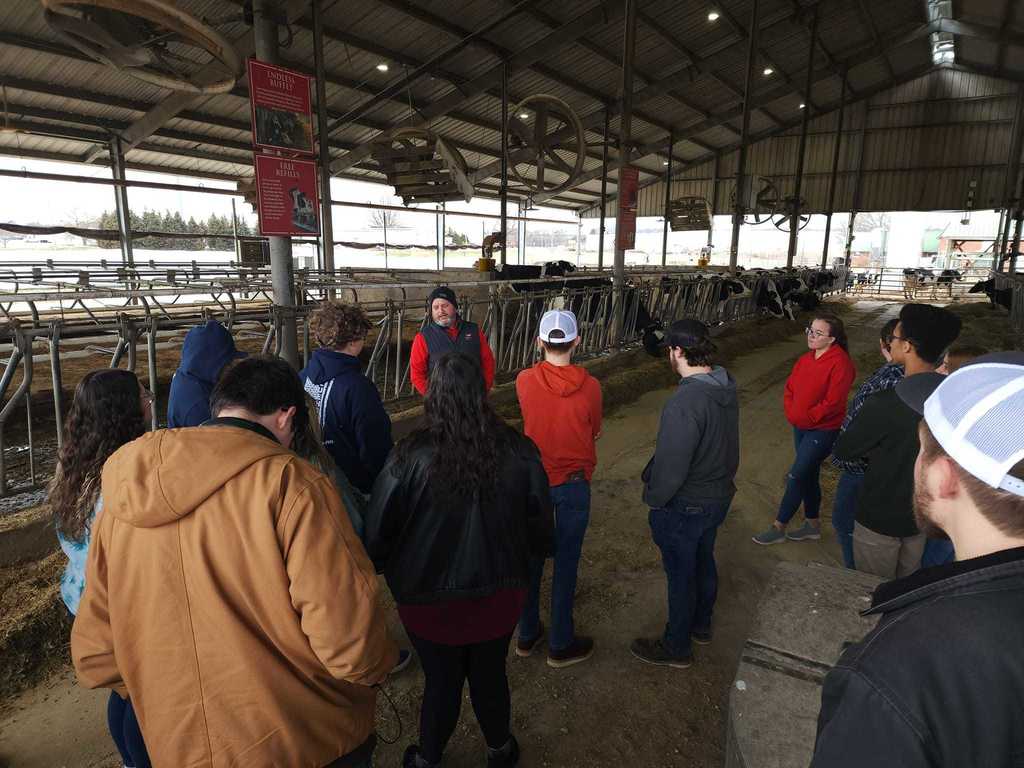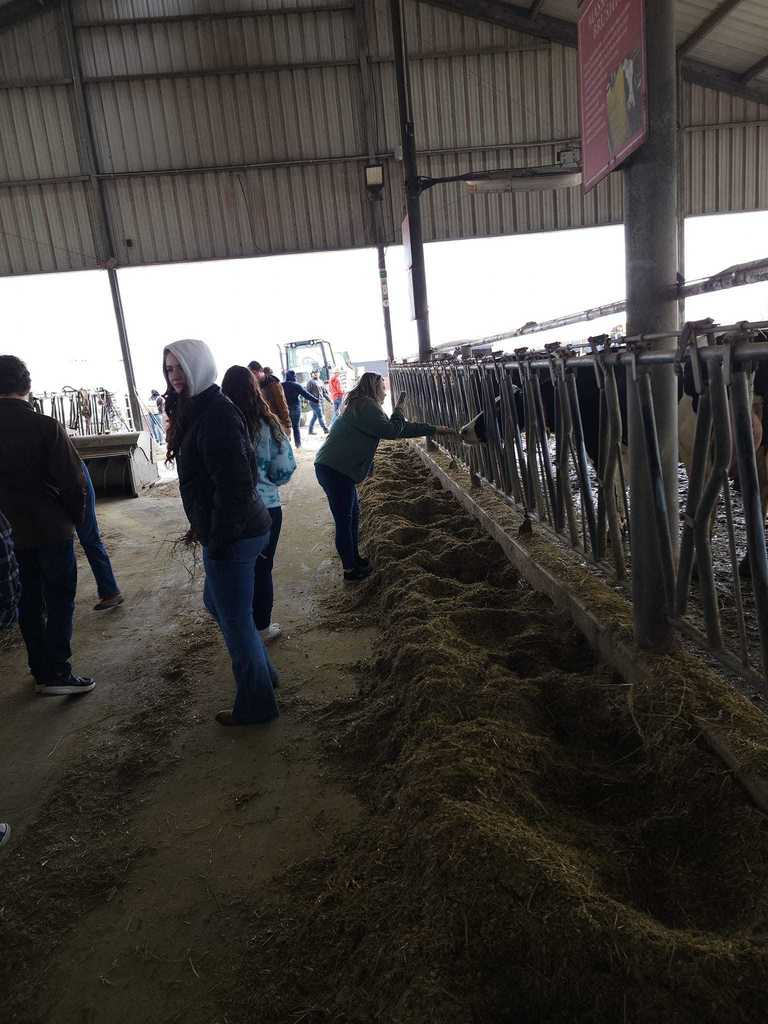 First for the first! GCHS Winter Percussion took first place in the first competition of the season over the weekend at Tri-State Marching Arts in Henryville, IN. Way to go!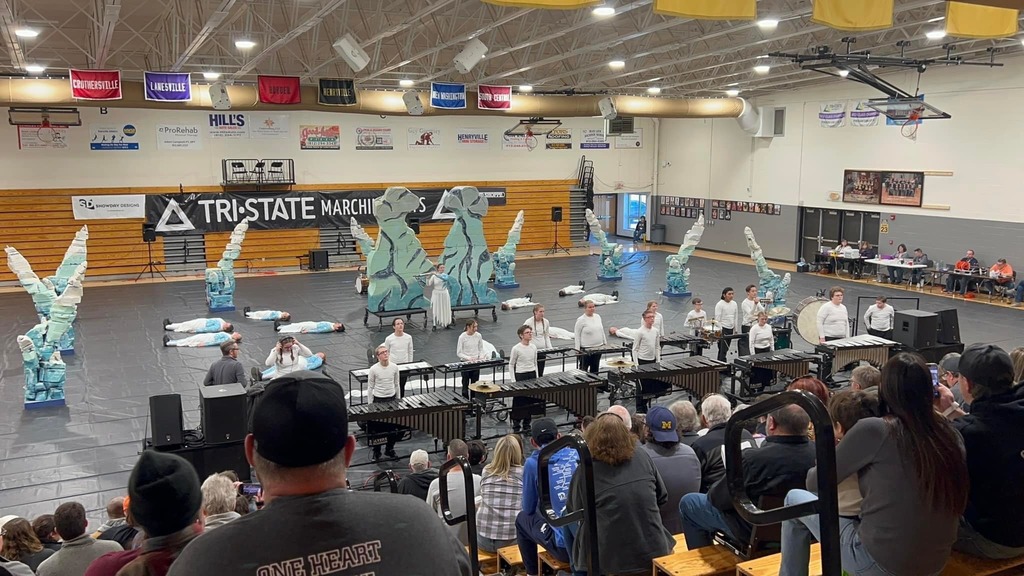 This is the final week for T2 @ GCHS. In-person students: Finals this week: Thurs-Periods 1, 3, 5 Fri-Periods 2, 4 Virtual students: Courses will be archived Mon, Feb. 20 @ 7am. The relative grade will be recorded on your transcript. All in-person schedule changes must be completed by Fri, Feb. 17. Counselors will be available during 3rd Period, in the commons.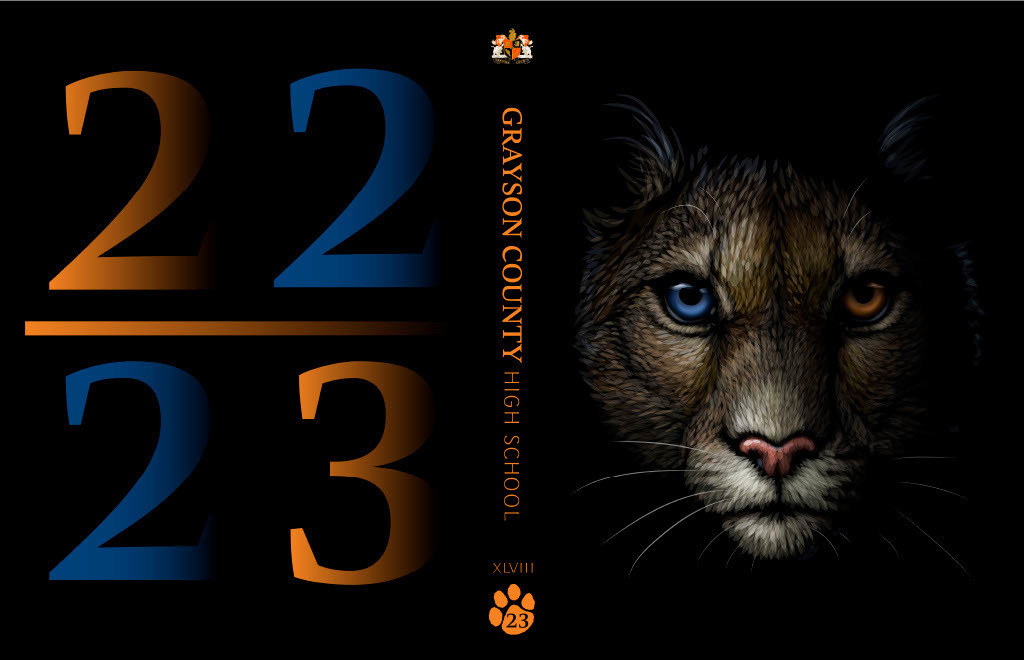 The Dual Credit Informational Meeting for GCHS 9th, 10th & 11th Graders will be Tuesday, February 7 @ 5pm in the GCHS Library. ECTC Representatives and HS Counselors will be onsite. For more information, contact 270-259-5459.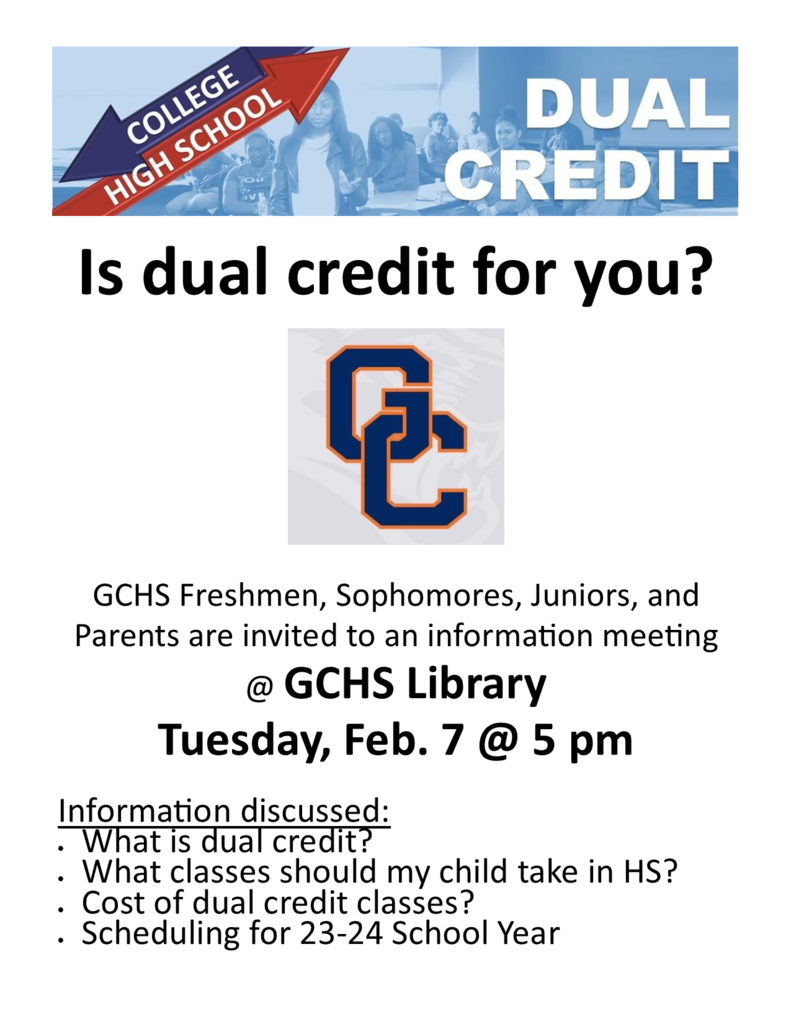 Those 10th graders who are applying to Gatton, feel free to jump on the Zoom Meet @ 5:45, with WKU Rep, Kari Somers. Zoom link is below.
https://wku.zoom.us/j/91081870601
Grades 7-9, we are working on rescheduling an informational meeting in the near future.

Attention GCHS: All events for tonight including basketball games, dual credit information and Gatton Academy information have been cancelled.

Congratulations to GCHS FCCLA, Region 5 FCCLA S.T.A.R. event host, and to these students on earning their place at State Leadership Conference in March. A big thanks to all who volunteered and helped make it a great day for our students and for our guests.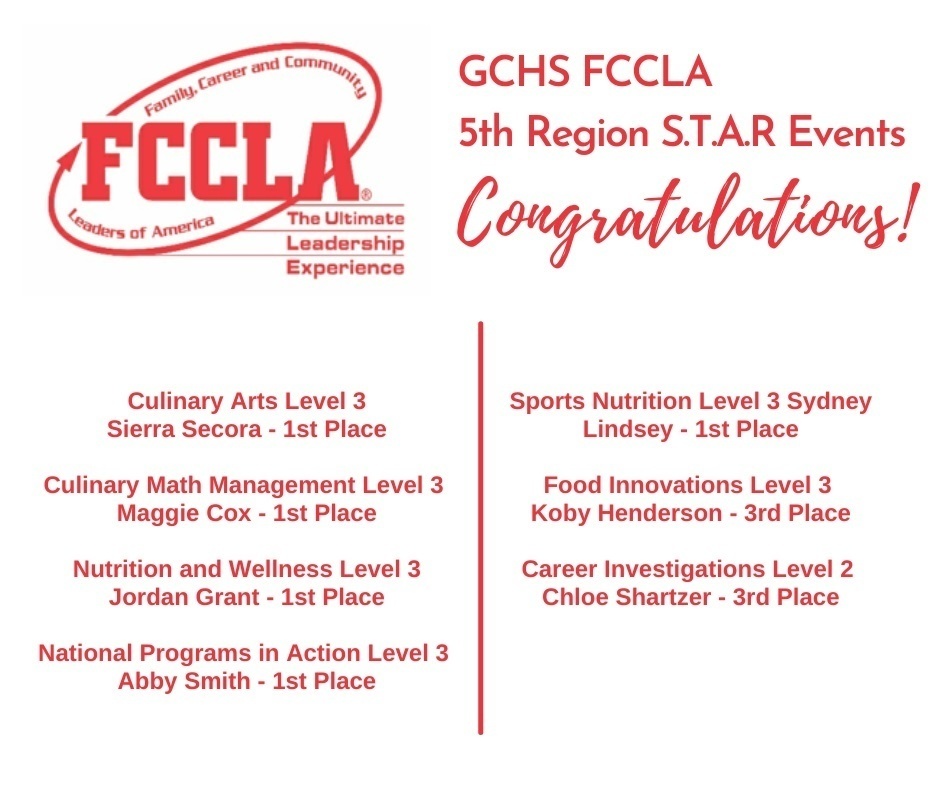 The Kenny Whitworth Invitational at Breck County ATC was a great experience for several @gchs_cougars machining students. Congrats to Layton Hawkins (3rd, manual 1st year) and Jake Rogers (2nd, CNC)!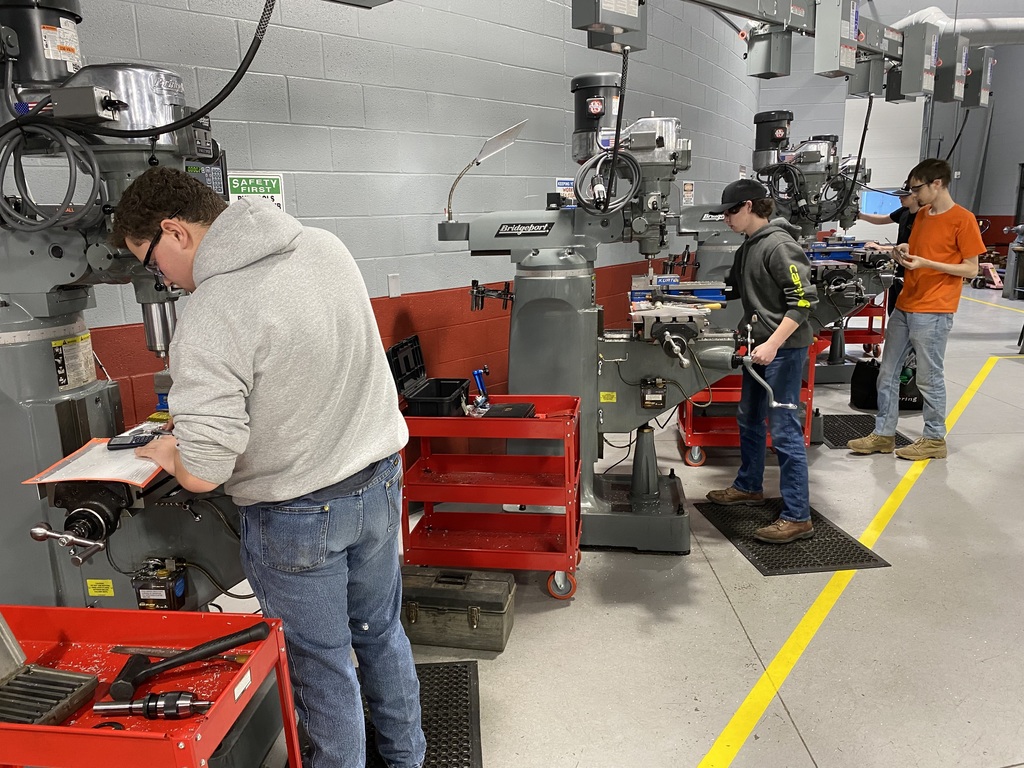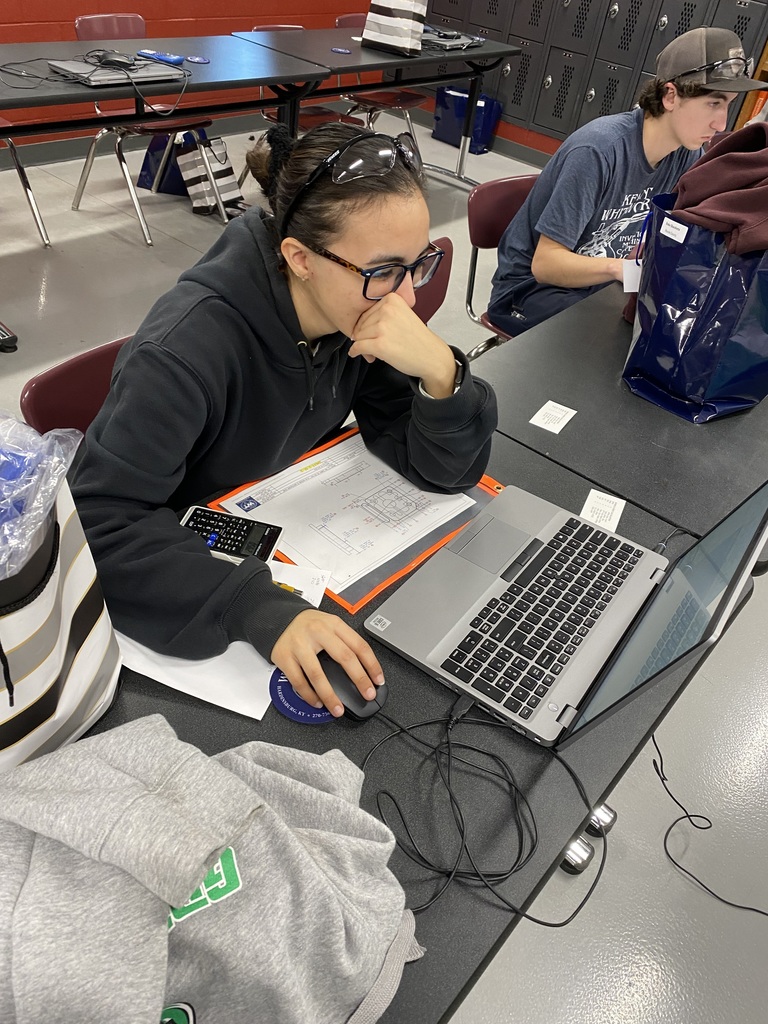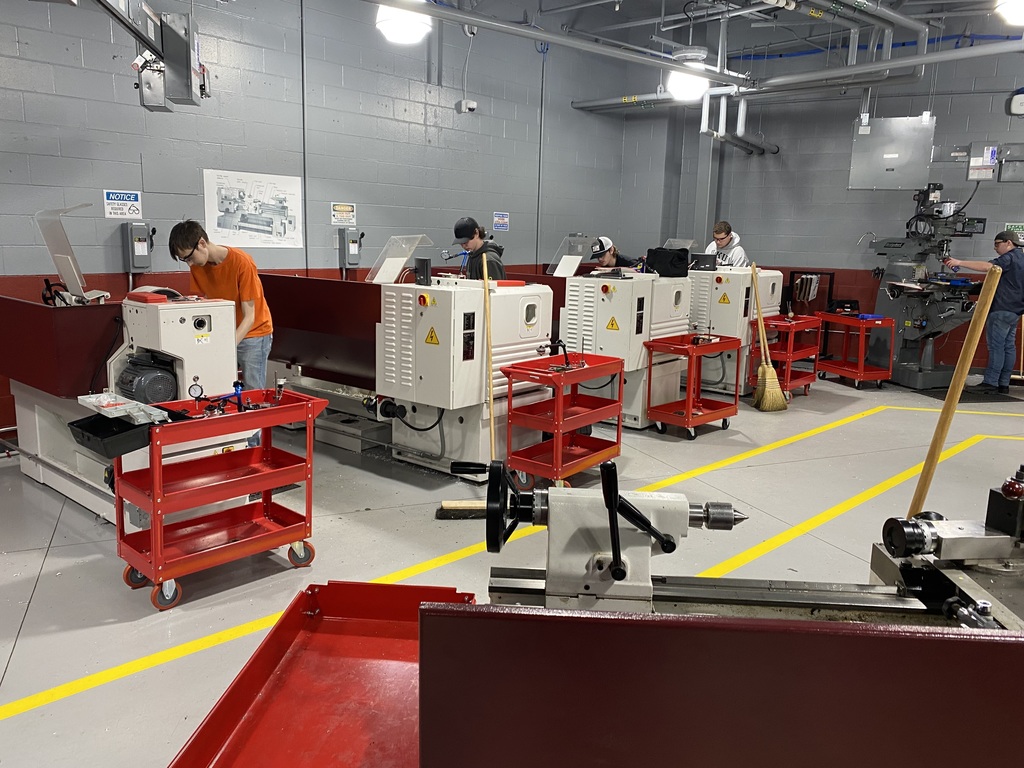 GCHS 9th, 10th and 11th graders, who are interested in Dual Credit Courses, are invited to an Informational Meeting @ GCHS Library. Make plans to attend Tuesday, Jan 31 @ 5 pm. ECTC Representatives and HS Counselors will be onsite. For more information, contact 270-259-5459.