Class of 2023 Parents, please sign up for Remind messages on your phone. All events happening through the 22-23 school year will be provided using this platform. Number: 81010 Text: @7927fa2

Seniors You have the opportunity to take the ACT on Oct 18 at no cost, during the school day. A parent & student signed form must be on file by Aug 26. This is a great opportunity to raise your ACT Score! Forms can be found & returned to Mrs. Harned or Mrs. Haycraft.

Congratulations to the GCHS Chamber Orchestra, selected to perform at the 2023 KMEA Professional Development Conference! This is a very competitive and prestigious honor for the students and their directors, Adam and Stacy French. They will perform February 9 in Louisville.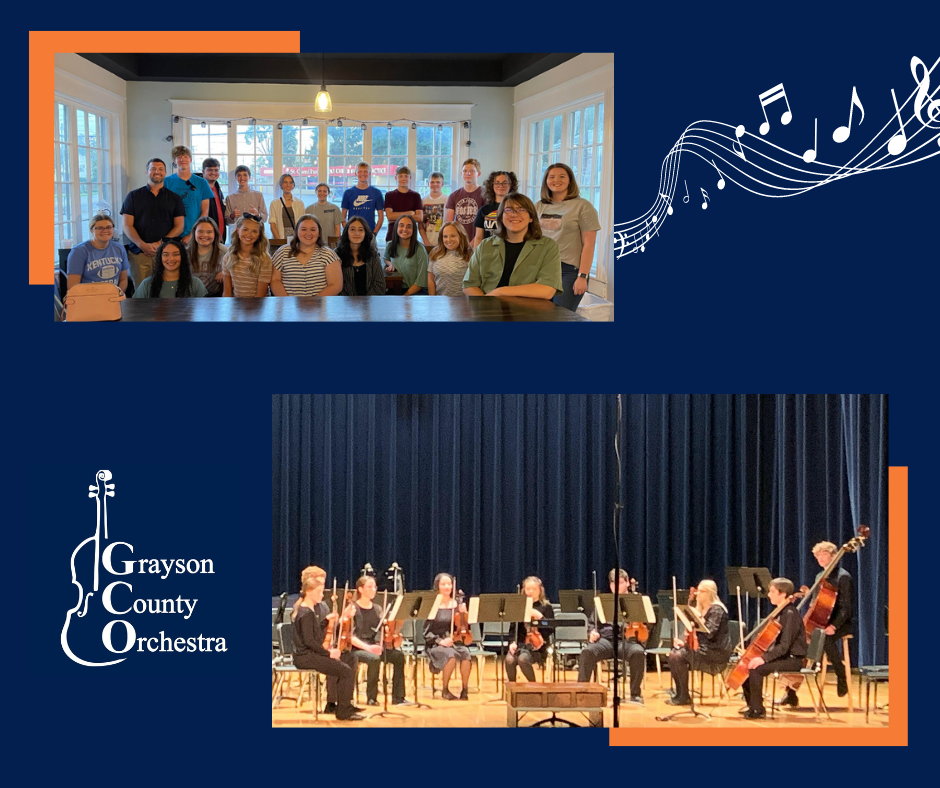 You won't find any more fun than this on a Friday night! Catch this year's GCHS Volleyball Team as they take on the Alumni Team. Shirts on sale, concessions. Get "set" to be "served" a super evening of fun while supporting GCHS Volleyball! Friday, Aug. 12, 6 pm at GCHS.

https://bit.ly/3JJxJJB
for a 2022-23 safety update. Working together we keep our students, staff AND each other safe.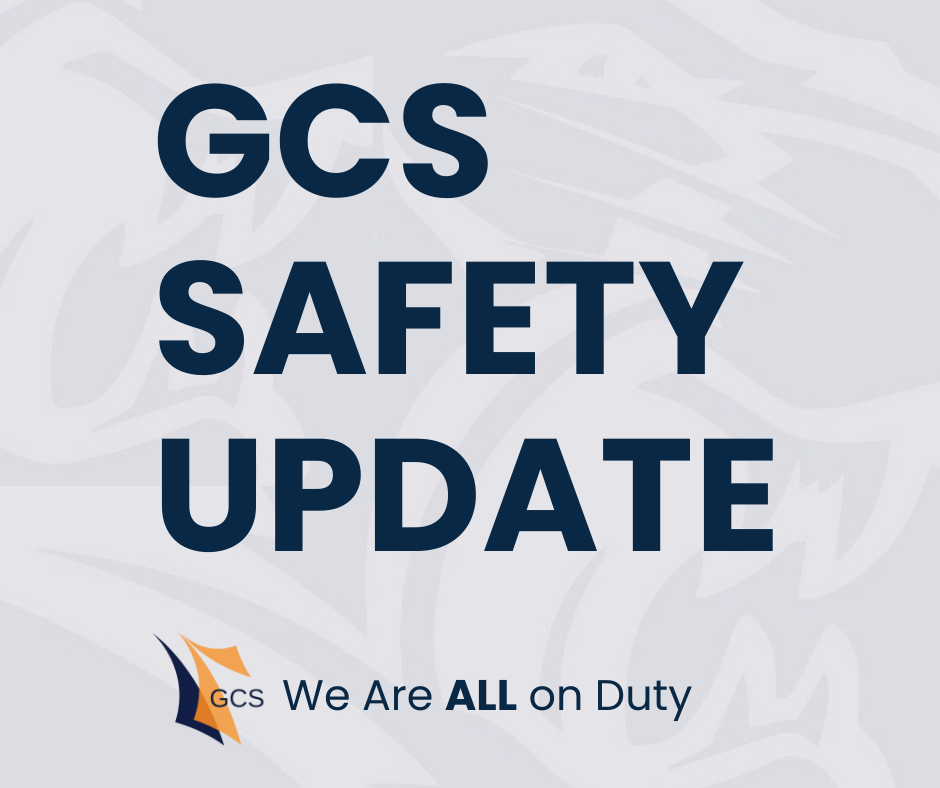 Wrapping up a full week of active shooter training in all our schools. A BIG thanks to KSP for their partnership in keeping our students & staff safe! Also check out new construction added in several schools to provide an extra buffer of safety throughout the district.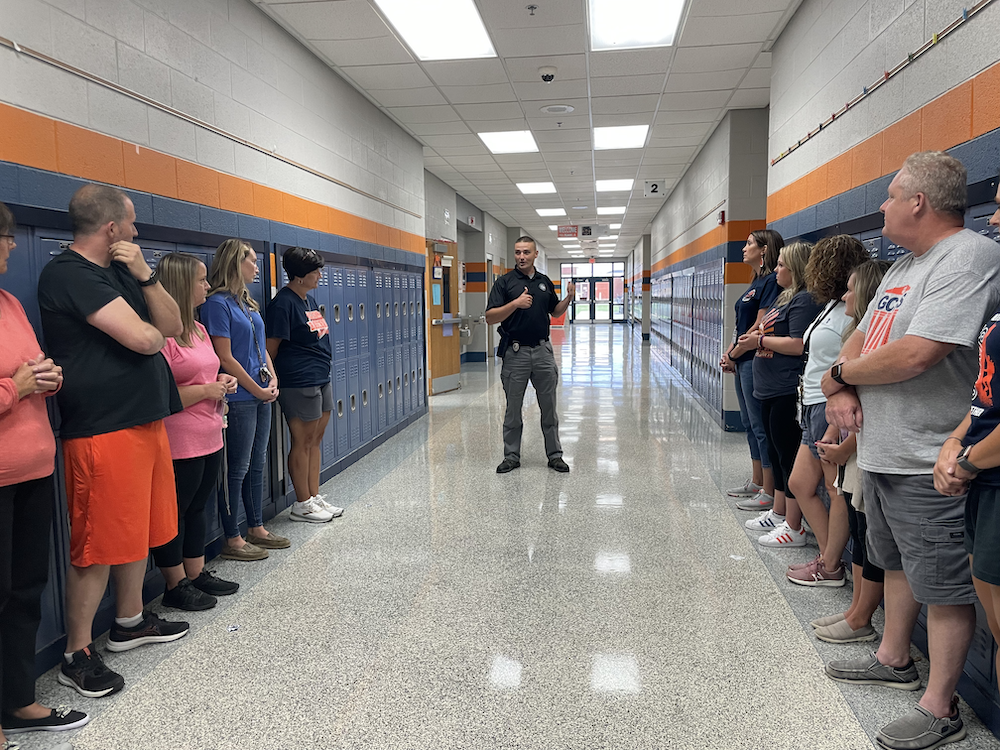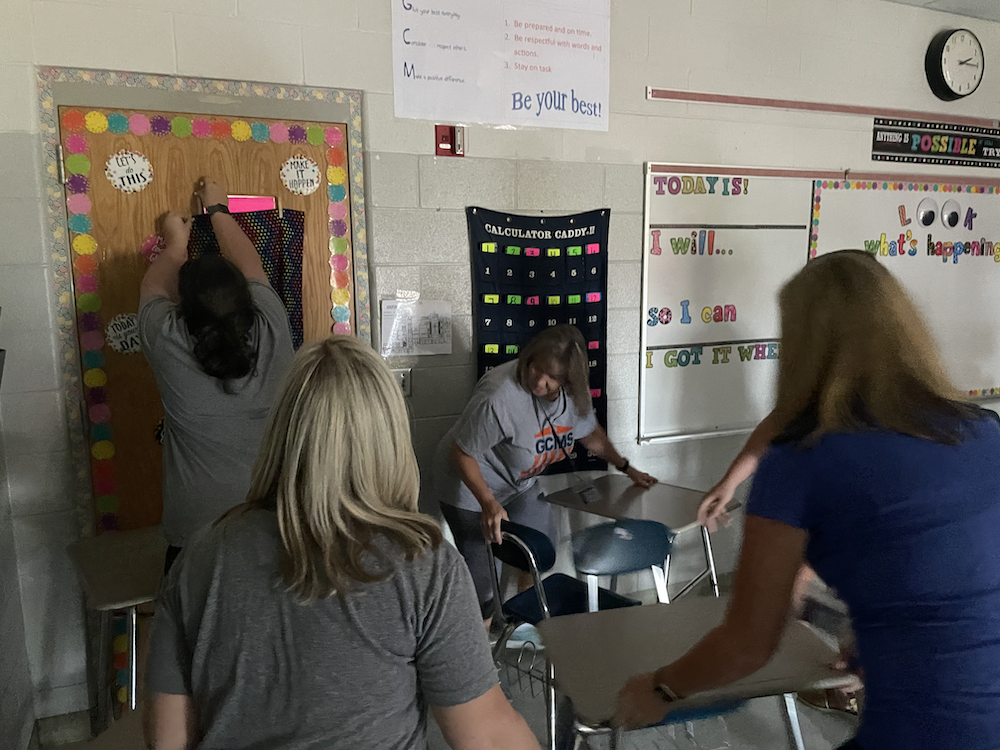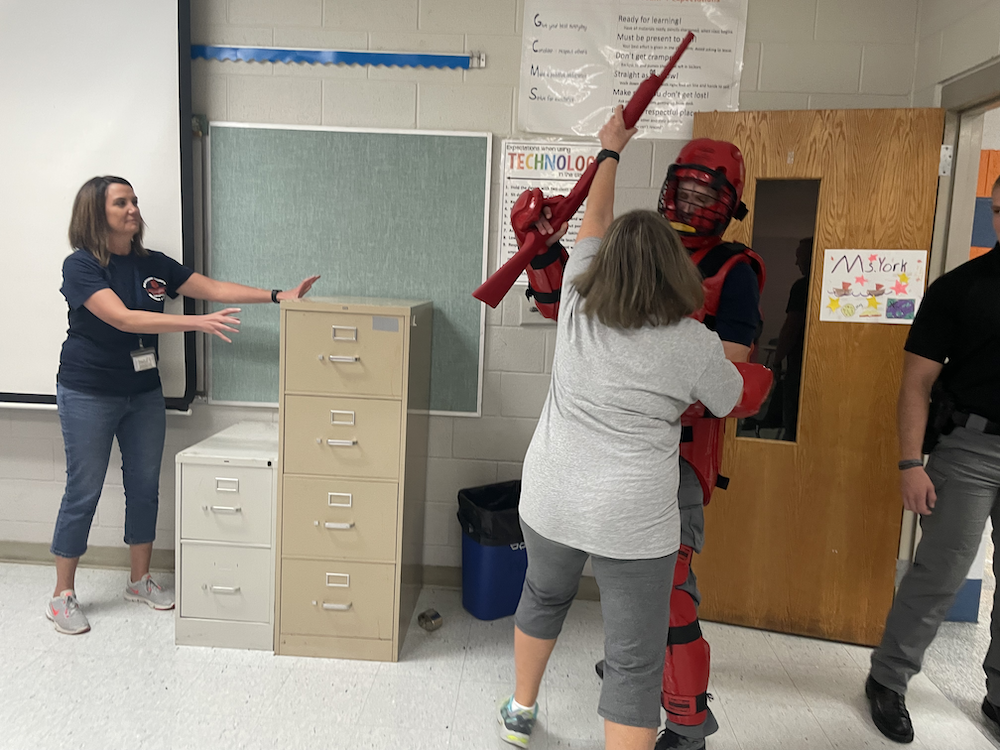 Student-led Sources of Strength session for GCHS Opening Day. This peer-to-peer network focuses on multiple sources of support and personal strengths, encouraging students to seek help when needed, promoting connections between peers and caring adults.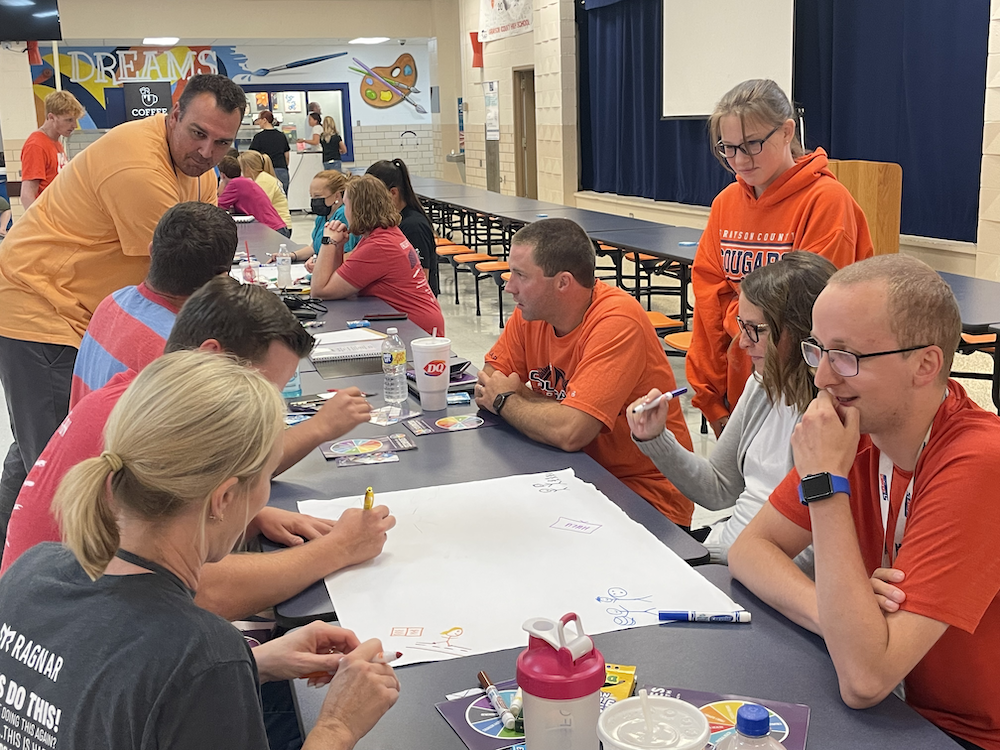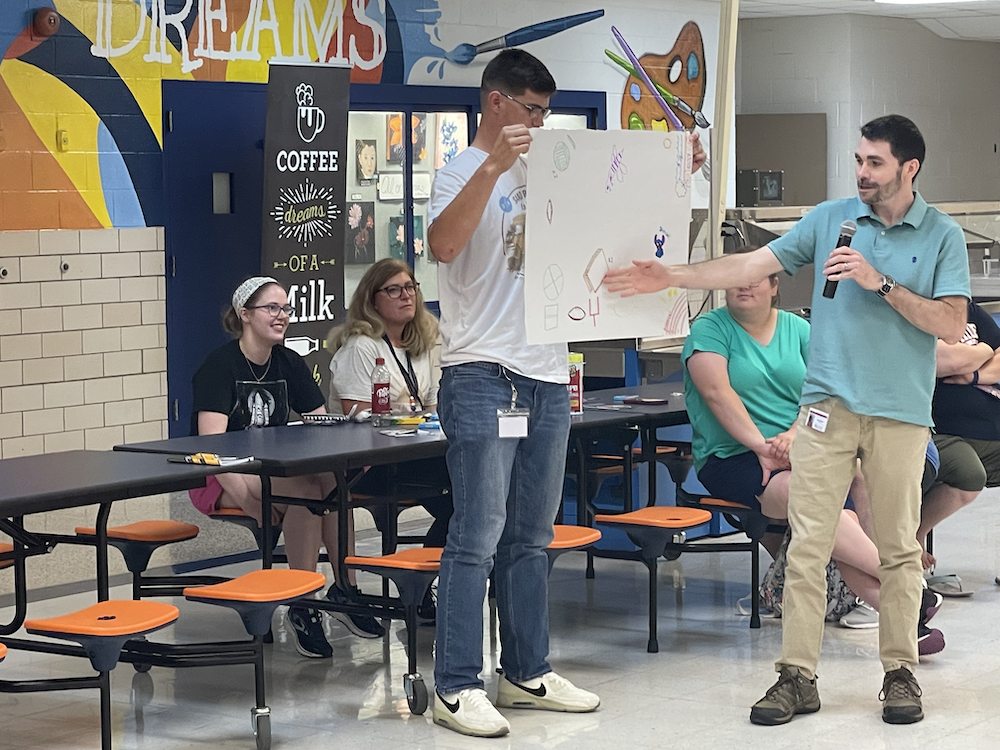 What a wonderful night to visit with families and meet our students at Back-to-School events throughout the district! We're excited to see everyone on Aug. 8!!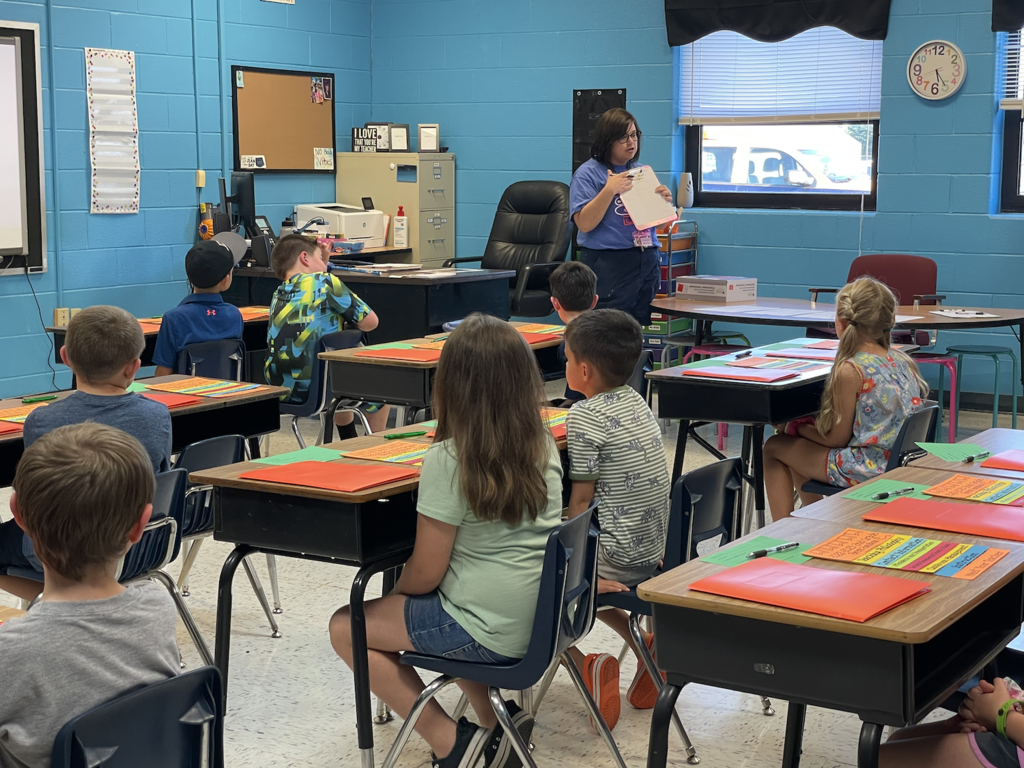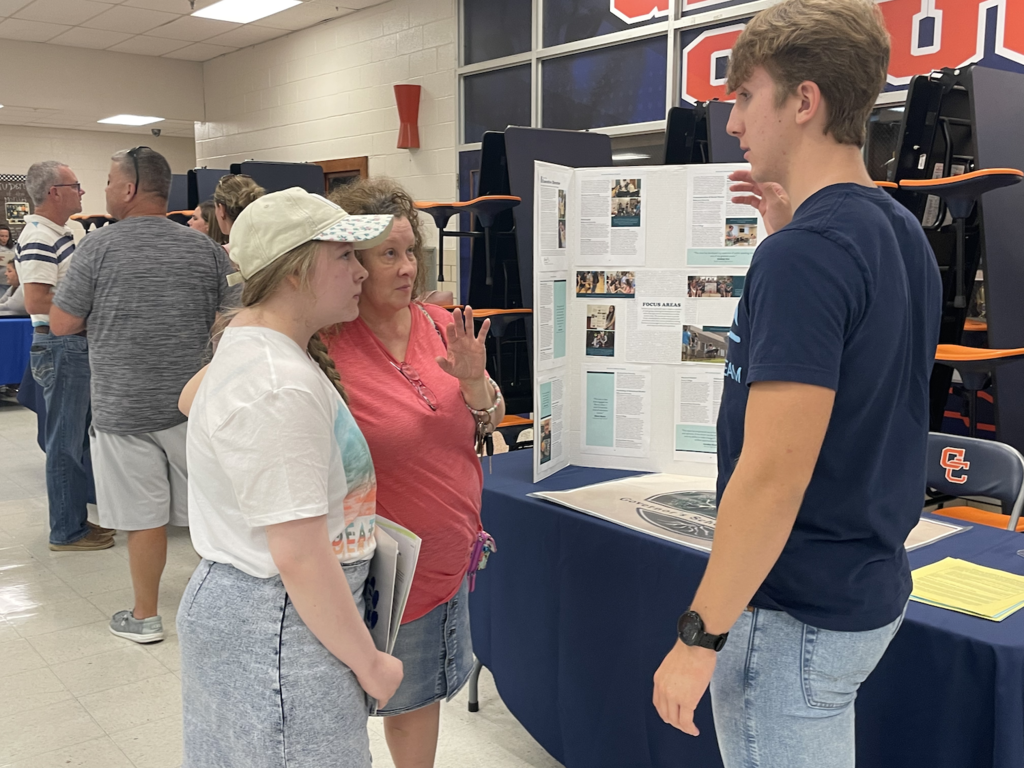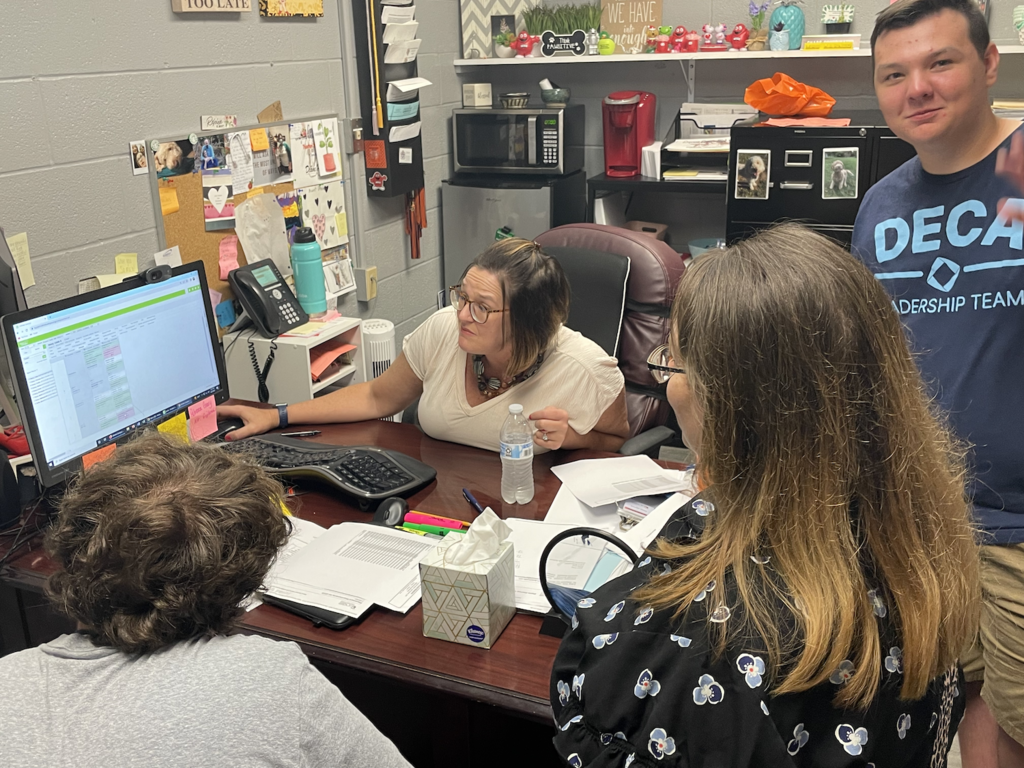 A visit to UofL Speed School of Engineering for Math/Machining/Computer programming students is just the start of increased engineering exploration and opportunities at the GC Technology Center and GCHS.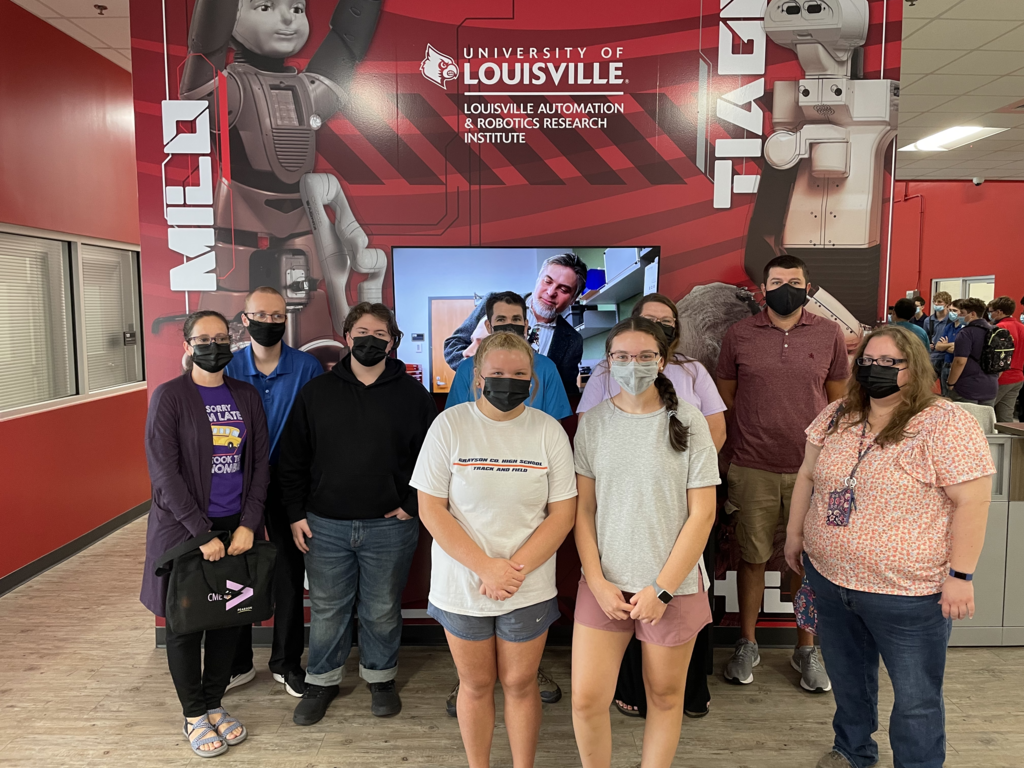 July 26 and 27 (Tuesday and Wednesday), GCHS will be registering high school students, new to our district from 9-2 @ the HS. Please bring the student's birth certificate and social security card. Students will select courses of interest at time of registration.

GCHS Students.....schedules for 22-23 school year is live now. Login to your IC portal. Schedule change requests needs to be sent via link below.
https://forms.gle/Ld4KaSMjnNN6NdYJ7

GCHS would like to welcome back Chris Lyons to the Math Department!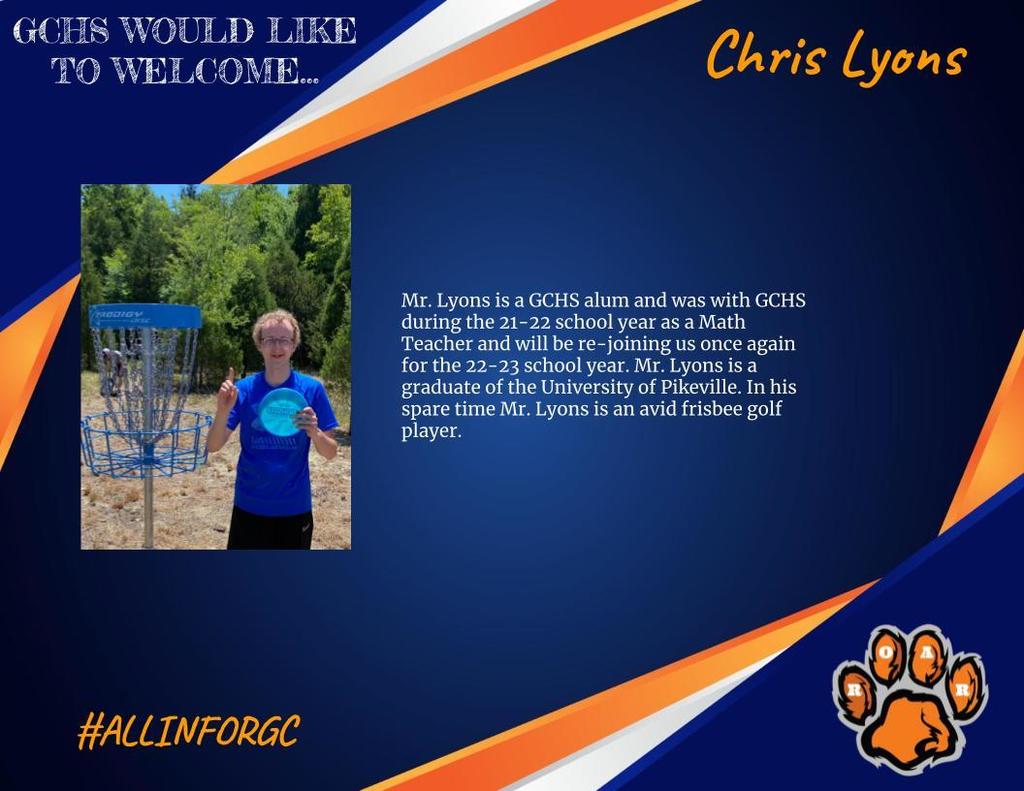 Congratulations to Transition Coordinator Brandi Lee, named 2022 Counseling & Career Development Professional Award winner by KYACTE for her leadership & advocacy of CTE programs, students & community partnerships. Story:
https://bit.ly/3OnVVSD

Congratulations to GCHS Social Studies teacher Adam Spinks! Mr. Spinks has been selected through a highly competitive process to join a group of 20 educators statewide as leaders in a new University of Kentucky program on the Holocaust.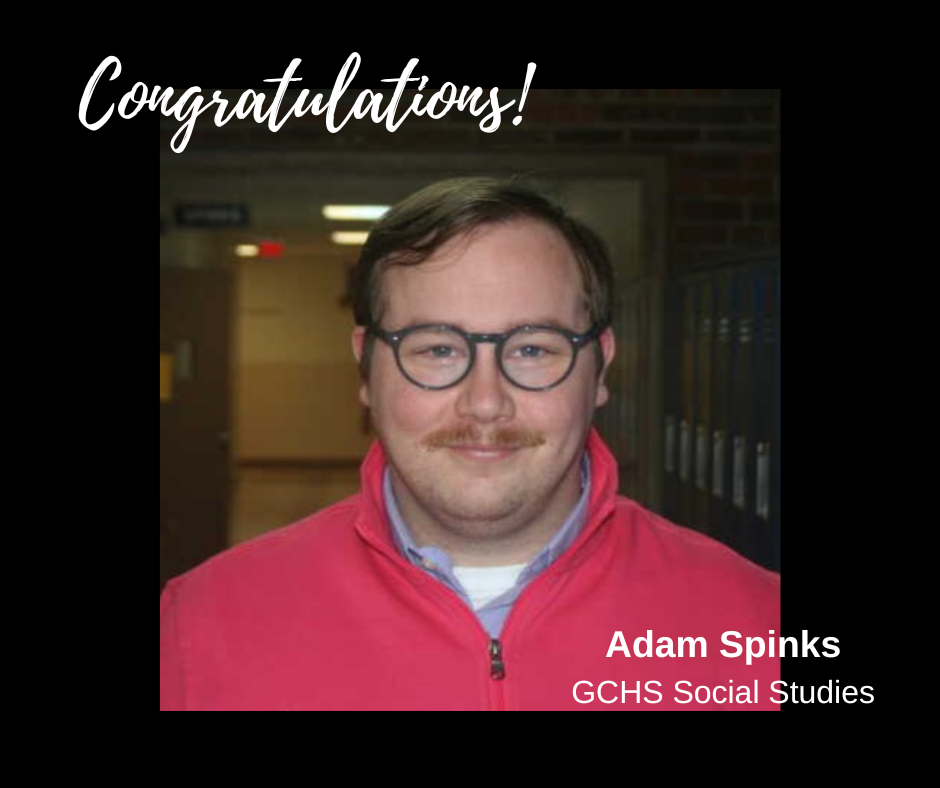 GCHS would like to welcome Ethan Saltsman to the Social Studies Department!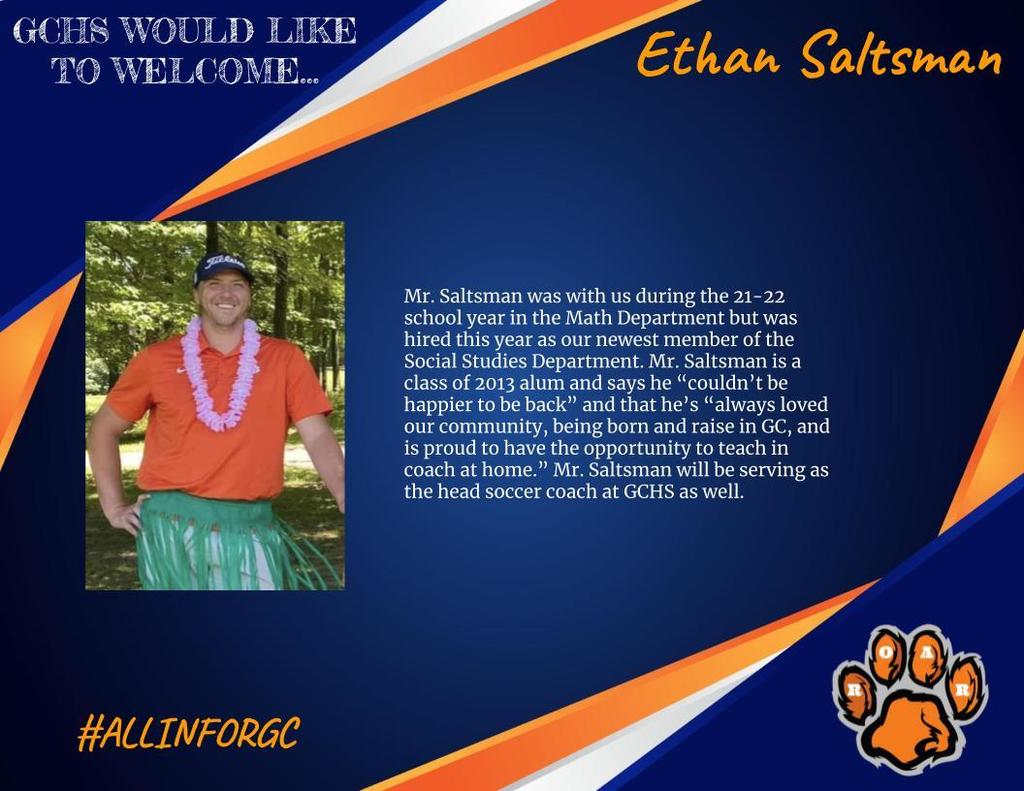 GCHS would like to welcome Gwen Franich to our math department!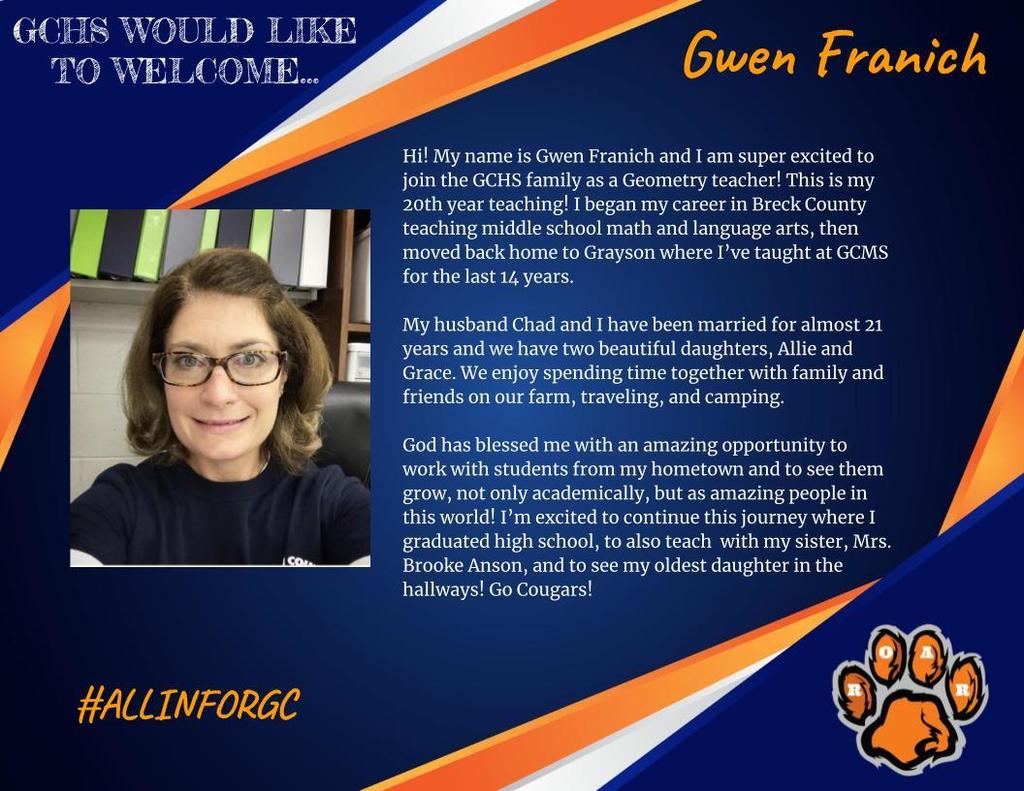 Welcome to GCHS Makelei Skaggs! Makenlei is our newest FCS Teacher!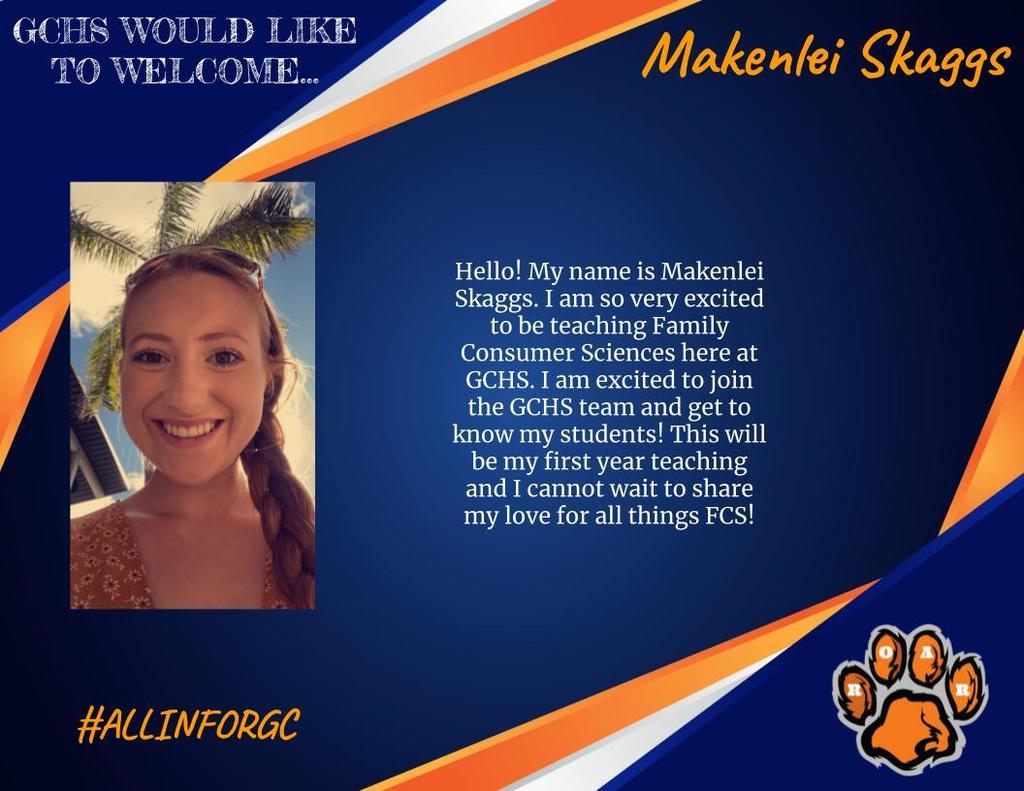 Help us welcome 9 exchange students to GCHS this fall for a very short visit by becoming a host family. The German students will be here from Oct. 22 to Nov. 3. Host families will need to provide the student with their own bed, as well as breakfast and dinner each day. Preference will be given to families who have a GCHS student. Please fill out this Google form:
https://forms.gle/zYSzsNC7fESWb3sX8

Getting a career head start at the Tech Center's CTE Camp! Agriculture, Art & Construction, Marketing, 3D Printing, Health Science and Culinary – in Spanish. Plus, leadership and teamwork skills Great 3-day intro for these young future pros!