Baseball game @ E-town has been canceled. Track meet @ Larue County has been canceled. Check back here for updates on spring sports.
Girls state tournament tickets on sale today from 11:00-3:00. Tuesday 8:00-11:00 and Wednesday 8:00-10:00. Lets pack the arena!

Lady Cougars advance to championship of the regional tournament. Play 3 PM Sunday. Tickets on sale from 8-10:30 AM Saturday at the high school. Pep bus sign ups are also from 8-10:30 AM Saturday.
Good luck to the Lady Cougars as they play in the semi-finals of the 3rd Region Tournament! Tip-off is at 6:30. #weareGC
Lady Cougars defeated McLean County last night to advance to the semi-finals in the 3rd Region Girls Basketball Tournament. They play Friday night at 6:30 against Breckinridge County at the Owensboro Sportscenter. Tickets are on sale today. Chair backs are $8 and bleacher seats are $6.
Your Lady Cougars are District Champs! They defeated Edmonson County 52-41. Great job ladies and great student section!

This is national FFA Week. Check out the high school website for a photo gallery of how GCHS FFA students are living up to the mission and values of FFA.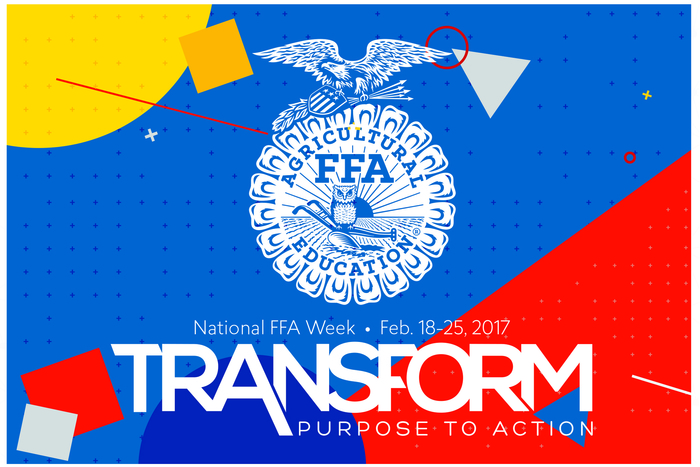 Good luck tonight to girls and boys basketball teams as they travel to play Hancock County tonight. Boys play at 6:00/Girls will play at 7:45.

Kaylee Embry and Matthew Sealey lead the way today for the Cougar Archery team. Matthew shoots his career high with a 273. That is what you call showing up at the right moment for that senior.
Come out tonight to support the girls and boys basketball teams. Girls tip-off at 6:00. We recognize our Seniors between games. Thank you Seniors!

‪We shoot at 11:45 and 1:15 cst Saturday at Muhlenberg Co. High School West. ‬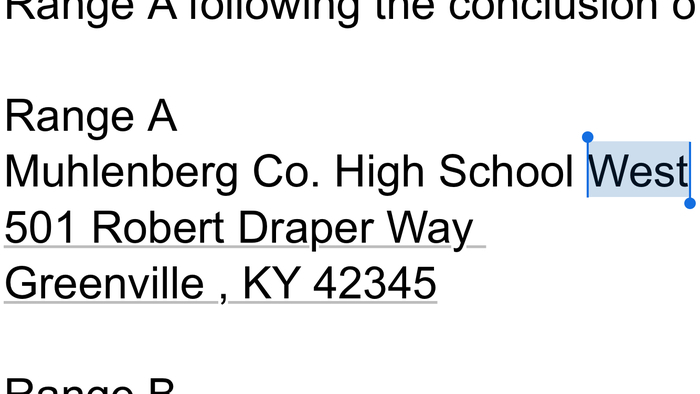 Still more than 50 seniors who have not picked up cap and gown picture proofs. Please pick up in room 13.
Great win tonight for Lady Cougars as they defeated Daviess County 50-48 by a last second lay-up by Hannah Saltsman
Come out tonight to Cougar gym to watch the girls play Daviess County. JV at 5:30/Varsity at 7:00. #weareGC

Practice Tuesday, Thursday, Friday. Compete Saturday at Muhlenberg East at 11:45 & 1:15. #regiontime
Reminder: Friday night girl/boy doubleheader starting at 5:30. Homecoming and Hall of Fame Induction between games. #weareGC

The registration meeting for parents on Tuesday, Jan 31st will last approximately an hour, 6-7pm

Parents of GCHS 9th, 10th, 11th graders are invited to attend a meeting about next year's class registration process on Tue. Jan. 31 from 6-9 pm at GCHS. Students are now getting ready to register.

Gcarchery.theapparelandawardsfactory.com Order by February 3.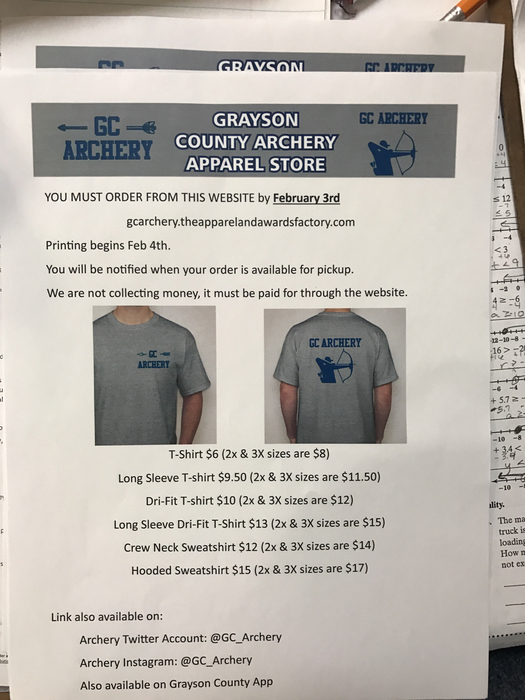 Gcarchery.theapparelandawardsfactory.com Order by February 3.