Congratulations to GCHS FCCLA on taking 1st and 2nd place in all competitive event categories at Regionals! See how they finished bit.ly/RegionFCCLA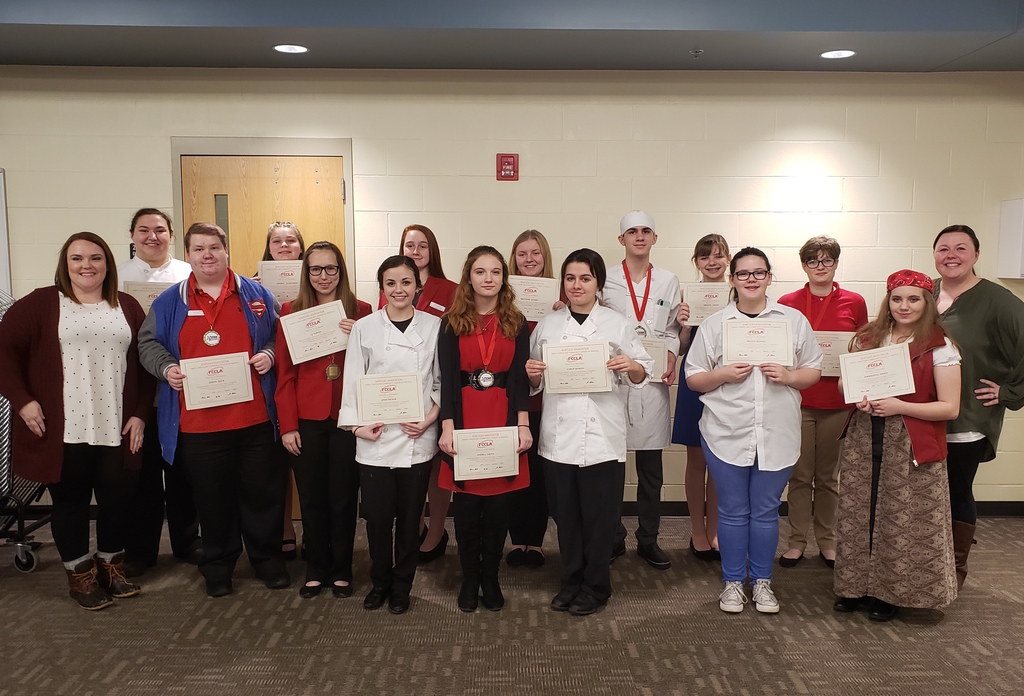 Please take the very brief (four questions) FRYSC Public Policy Survey to share your thoughts on FRC impact.
www.surveymonkey.com/r/FRYSCKyPublicPolicy2020
The survey closes at 10 am this Fri., Jan. 31. Responses will help guide legislative funding decisions.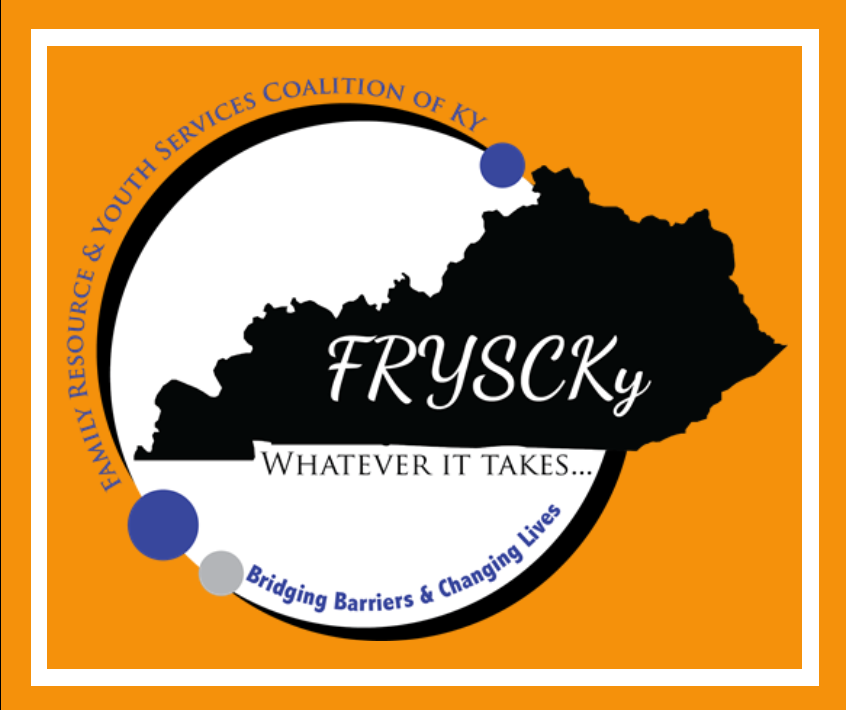 Mark your calendars! Grayson County Schools will be in session on Presidents Day, Monday, Feb. 17, as a snow makeup day.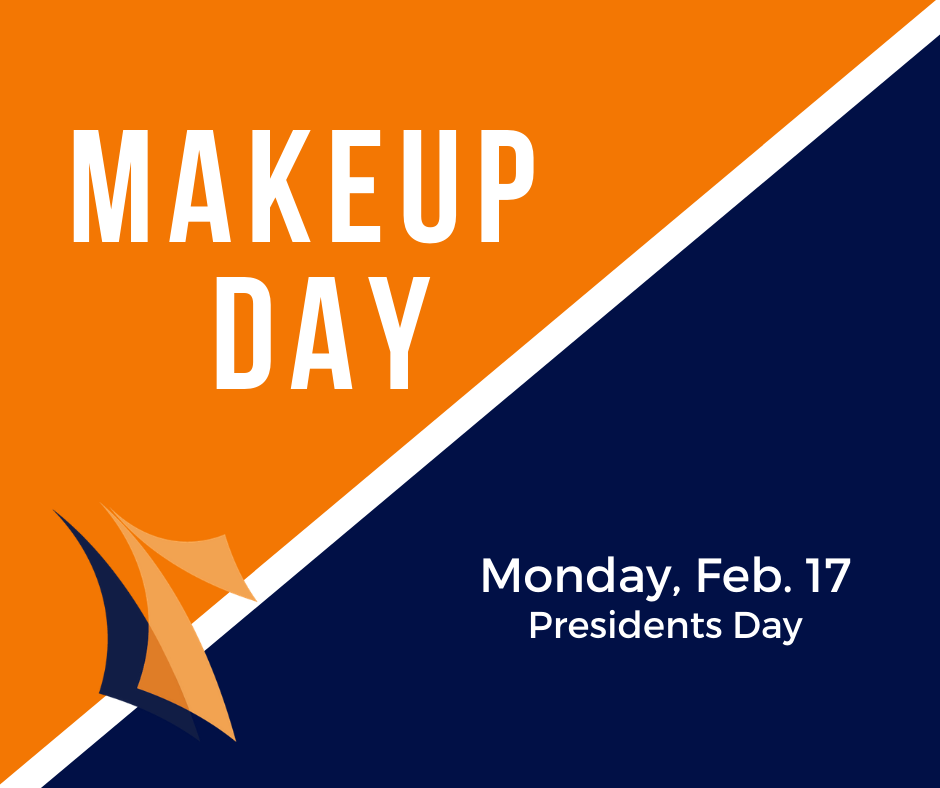 Reminder - no school Monday, Jan 20, in observance of Dr. Martin Luther King, Jr. Day.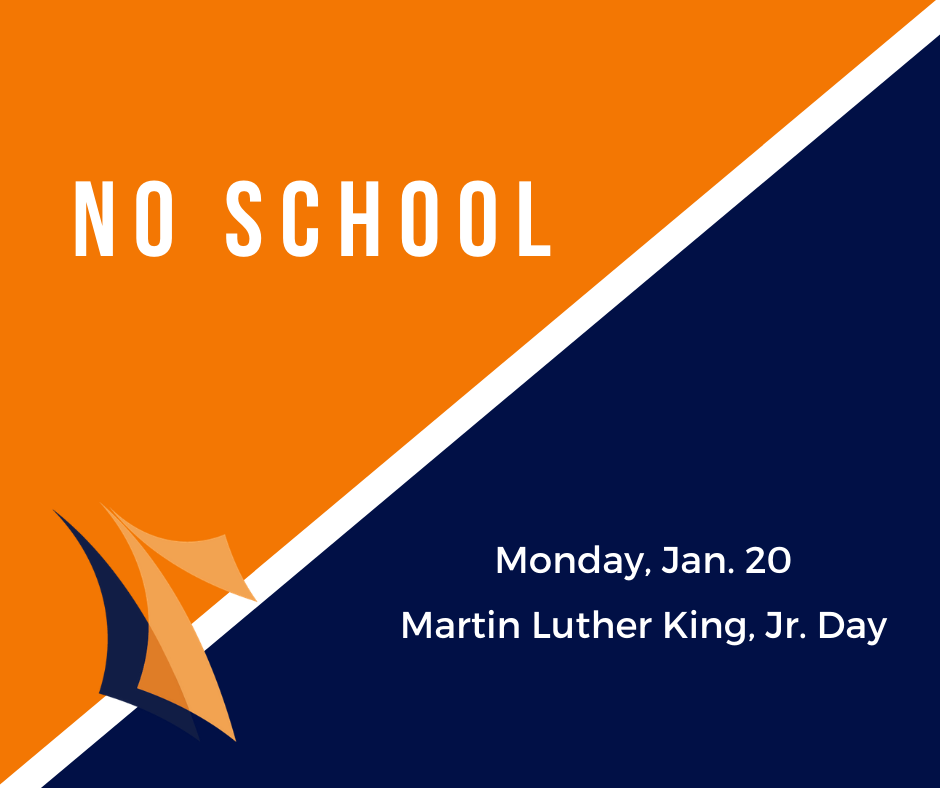 It's official! The 2020-21 school year calendar has been approved. Thanks to everyone who participated in the surveys to help select this final version. You can also find a larger copy on our website bit.ly/2021CalApproved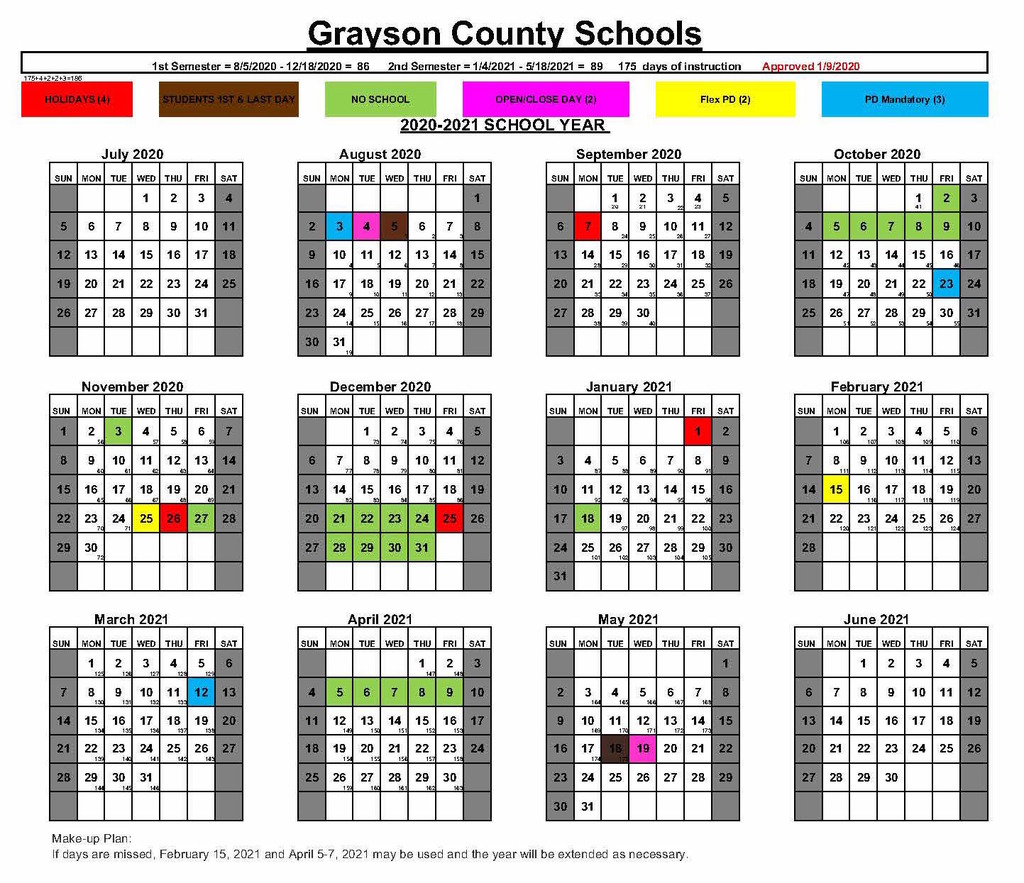 January is School Board Appreciation Month, and here's a BIG thank you to the best board anywhere - Carolyn Thomason, Anna Majors, Alfreda Weedman, Brett Abney and Valeria Hayes - for all they do for our schools, our kids, and our community.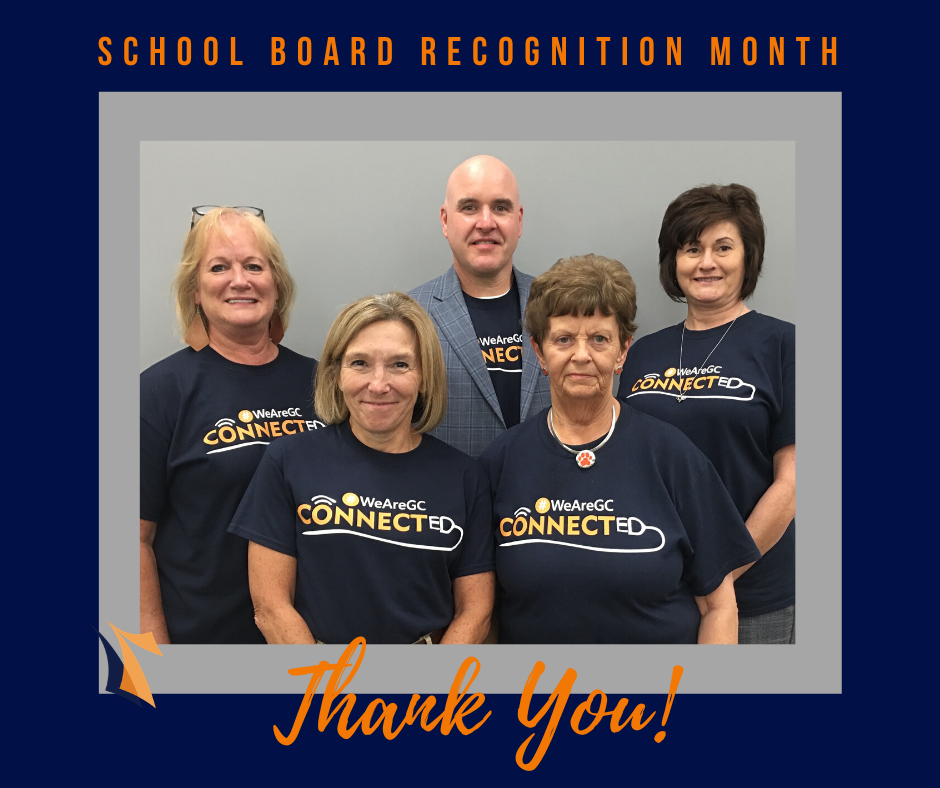 Connecting with Breck-Grayson Head Start staff for a Culinary Christmas as these GCHS chefs-in-training catered their first on-site event as a group and with industrial equipment. Hands-on learning + real-world environment = future-ready grads. #WeAreGCconnectED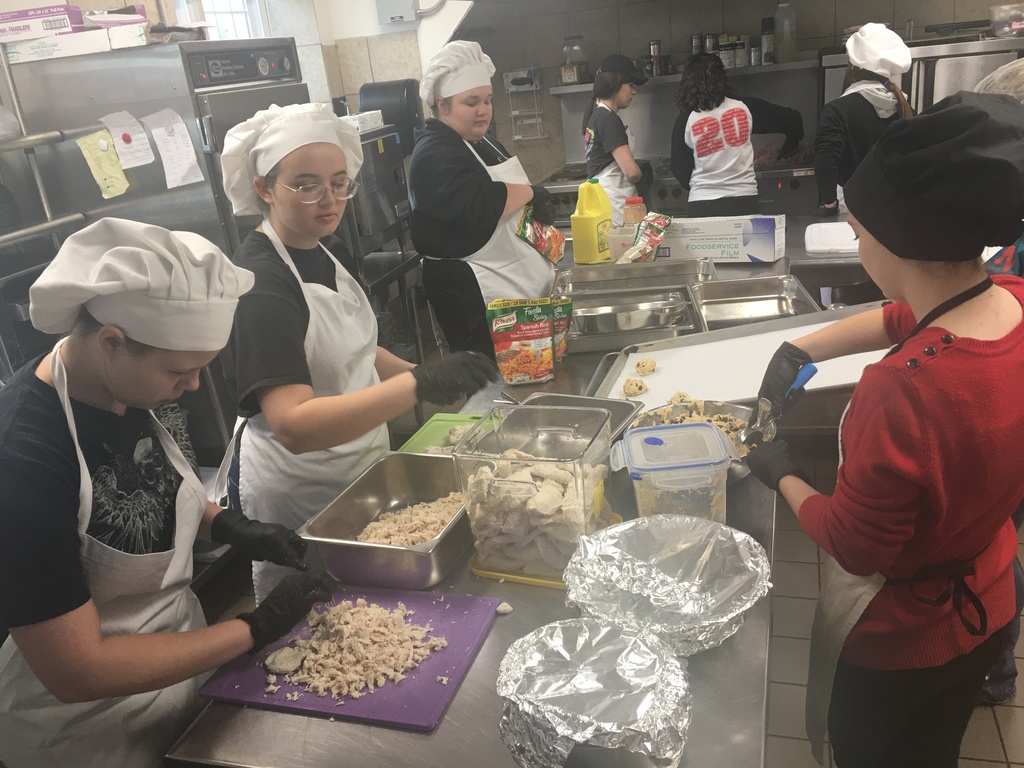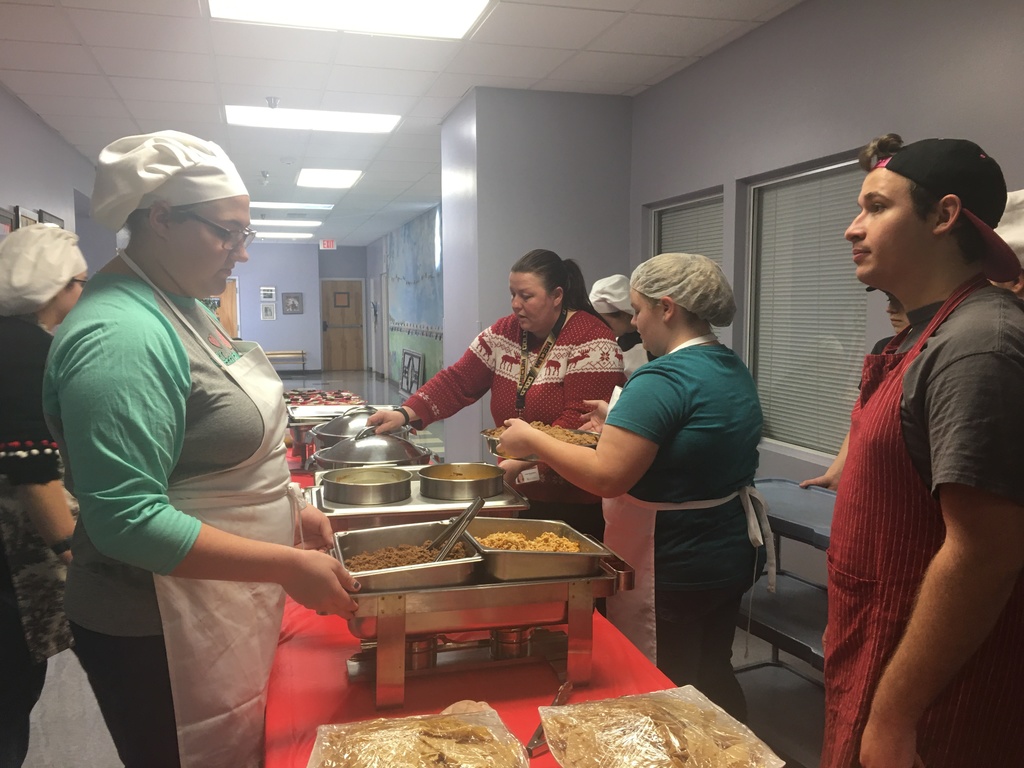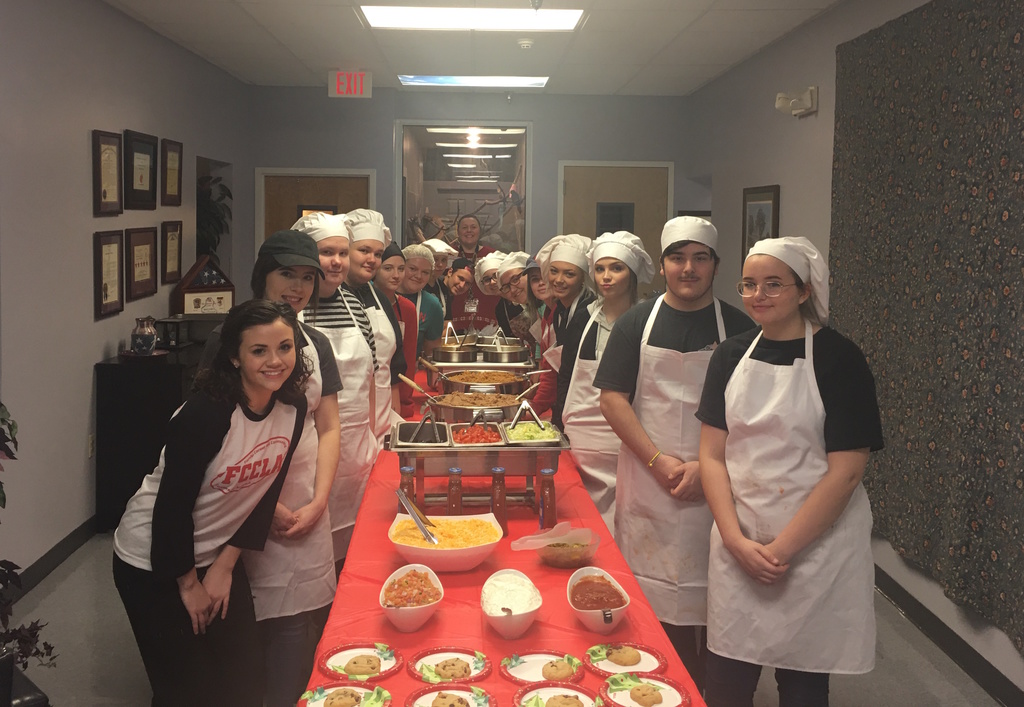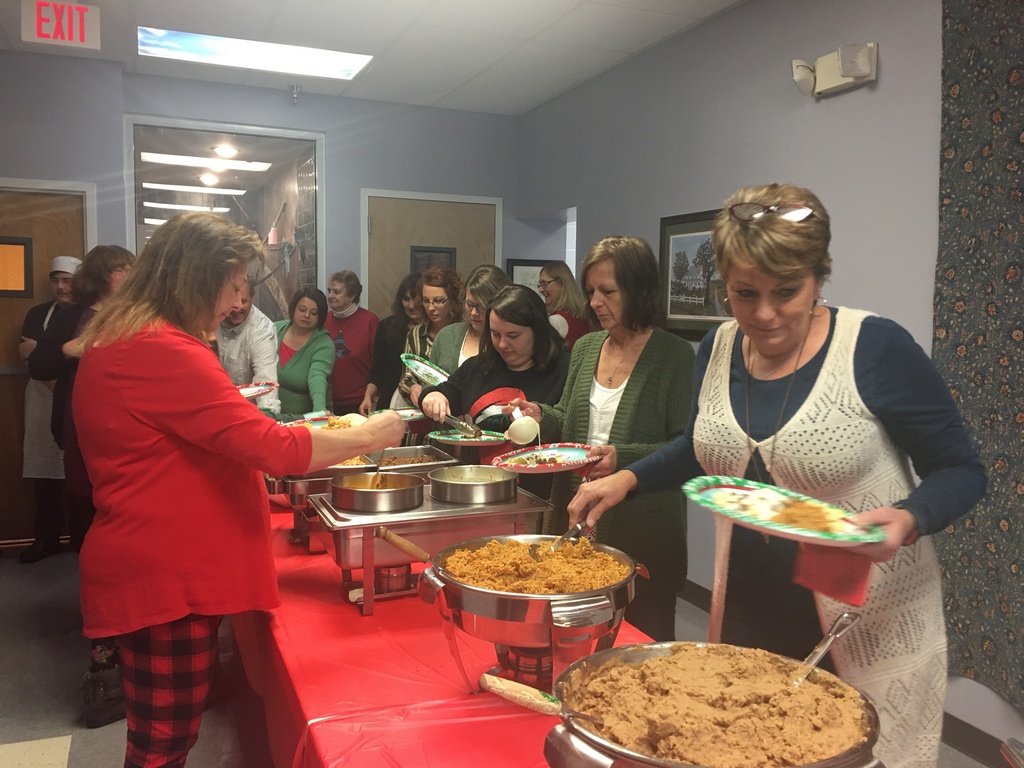 District 3rd graders and CTE students explore current topics with a career/technical slant to promote literacy at the annual Unite to Read event. Thanks to GC Public library for once again partnering with us!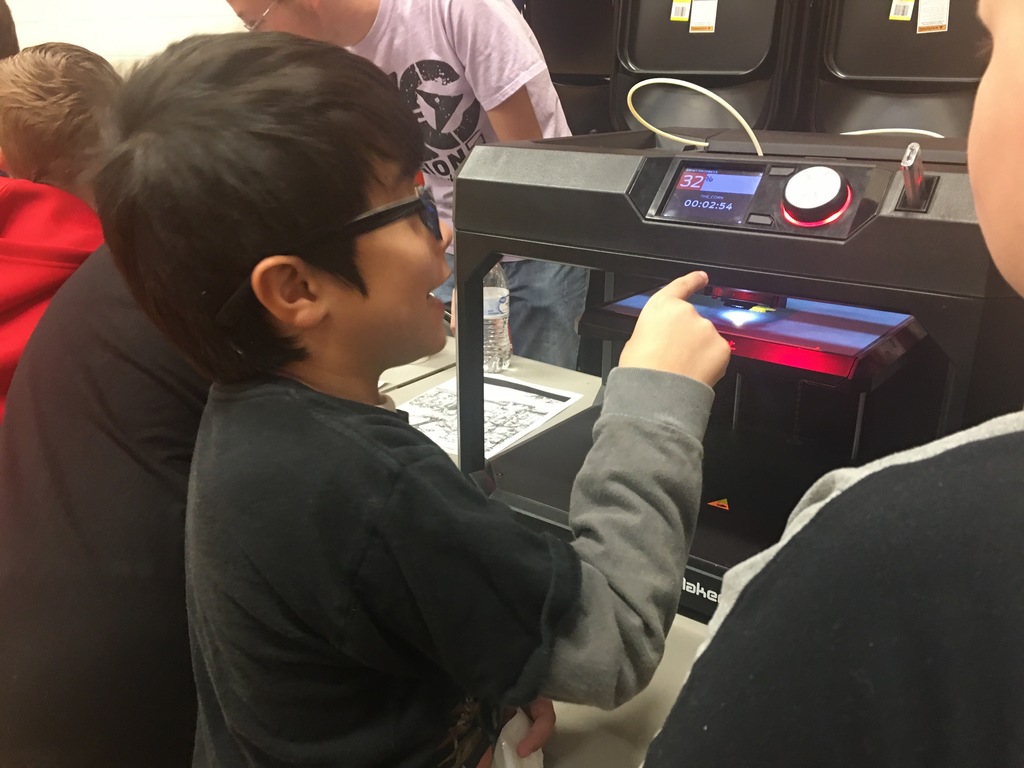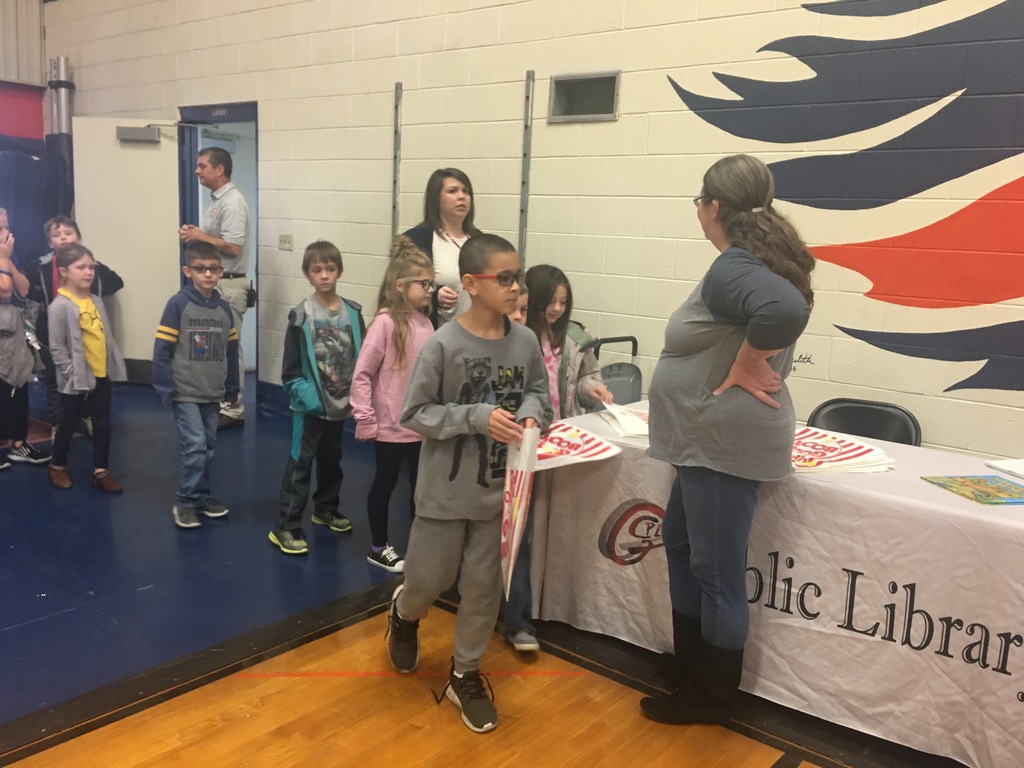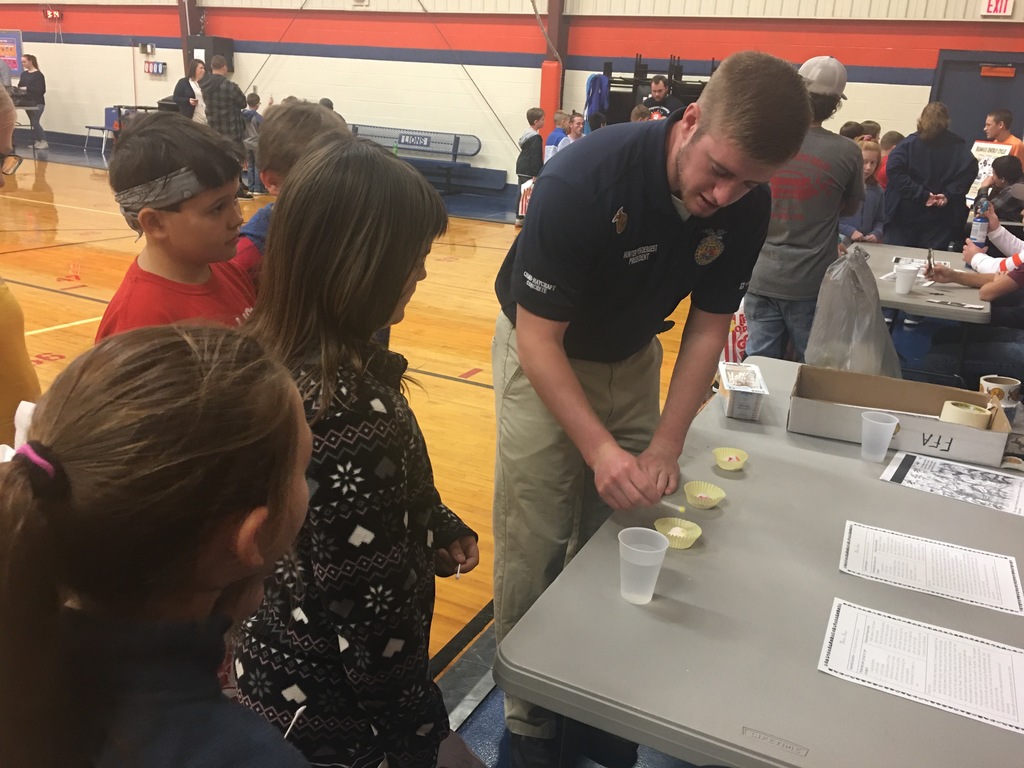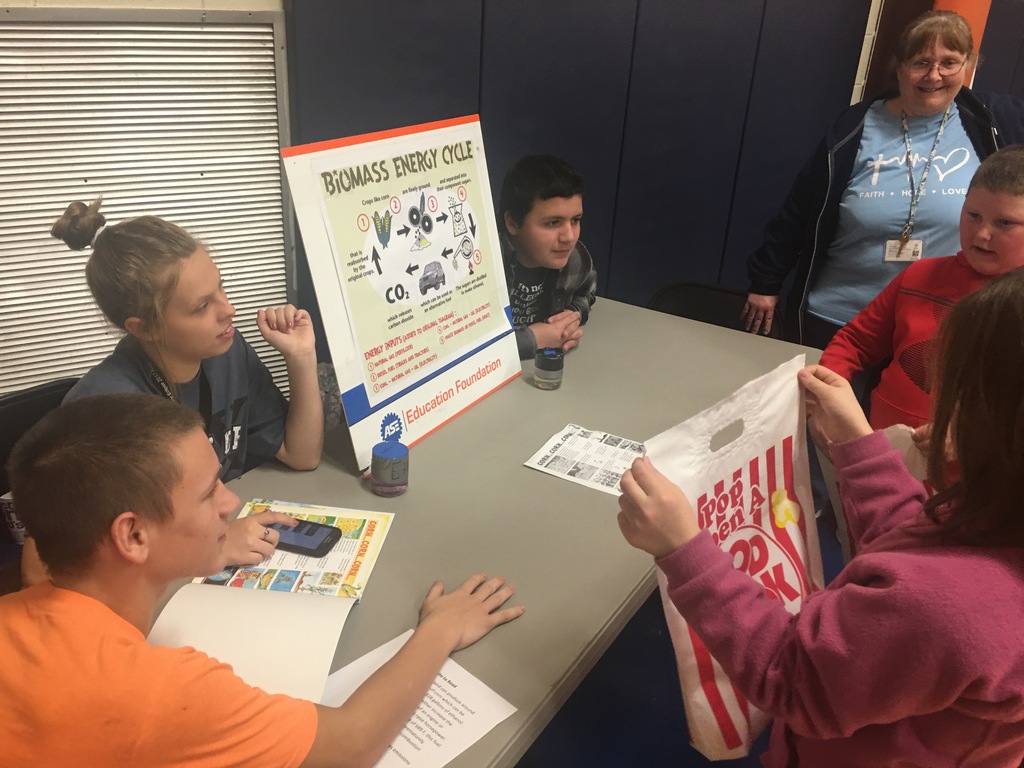 Schools, employers, armed services, funding and scholarships all at the annual GCHS College/Career Fair for juniors and seniors. Participants shared information and opportunities to help guide students as they get ready for their next steps. Thanks to all who joined in the event!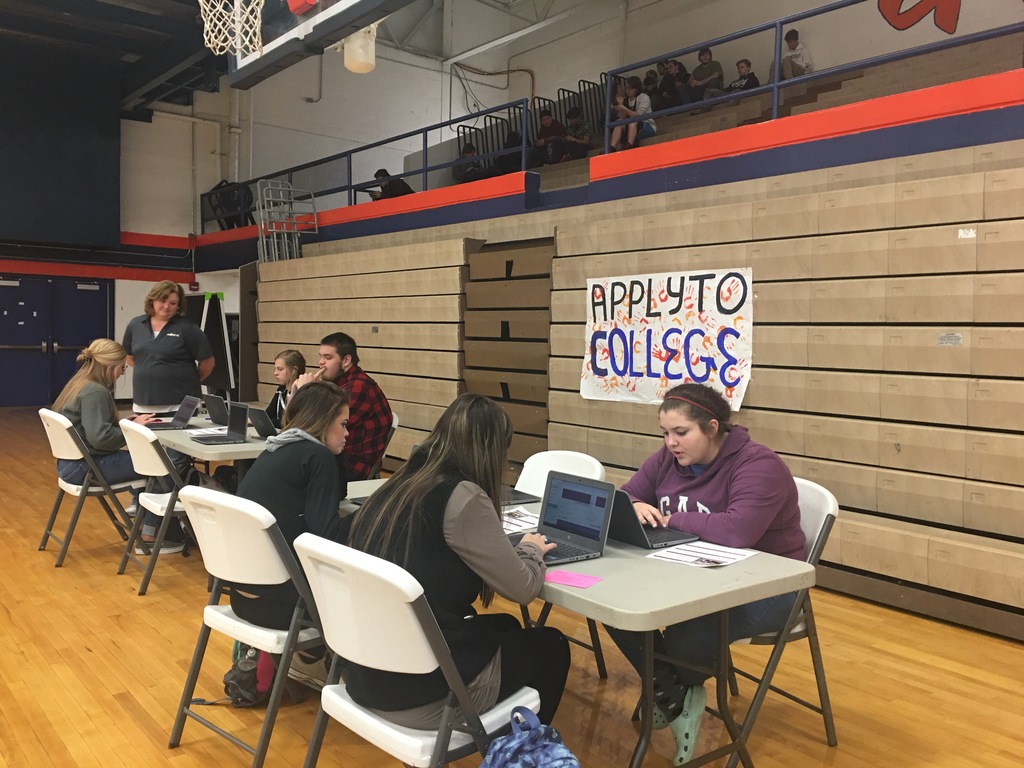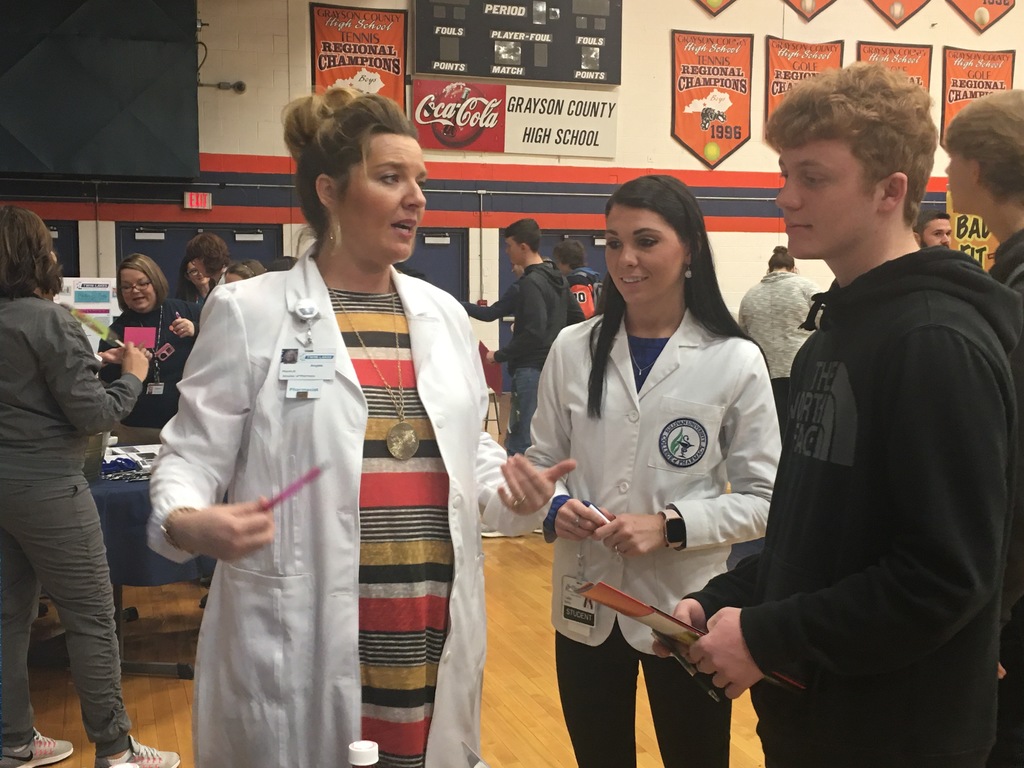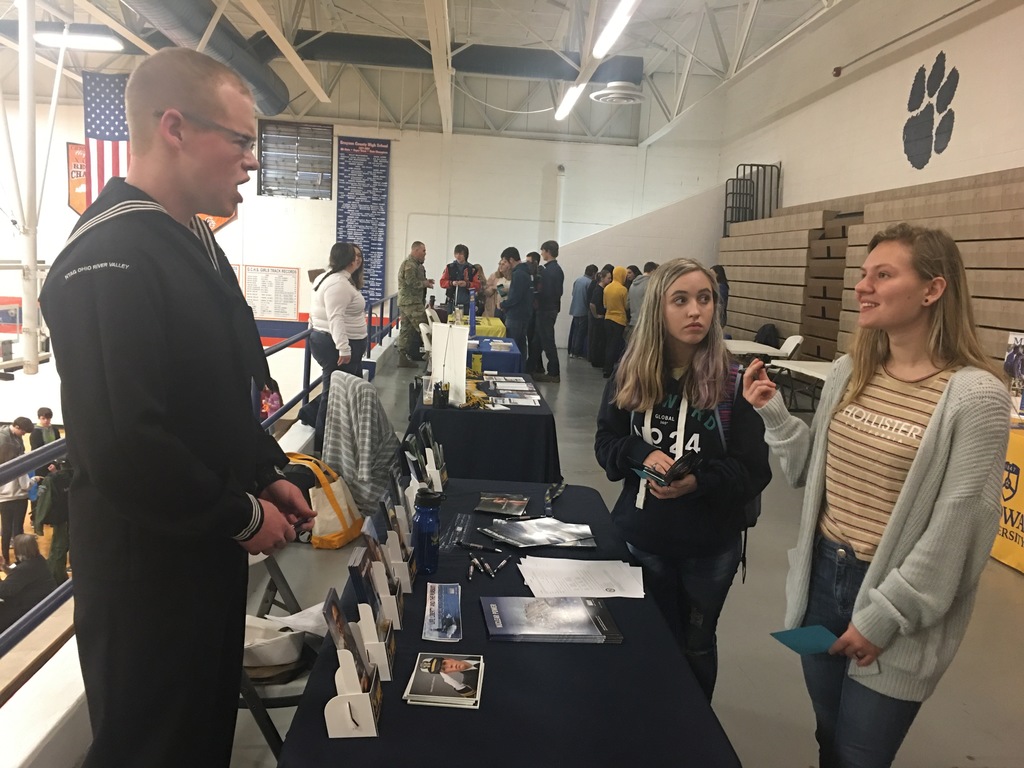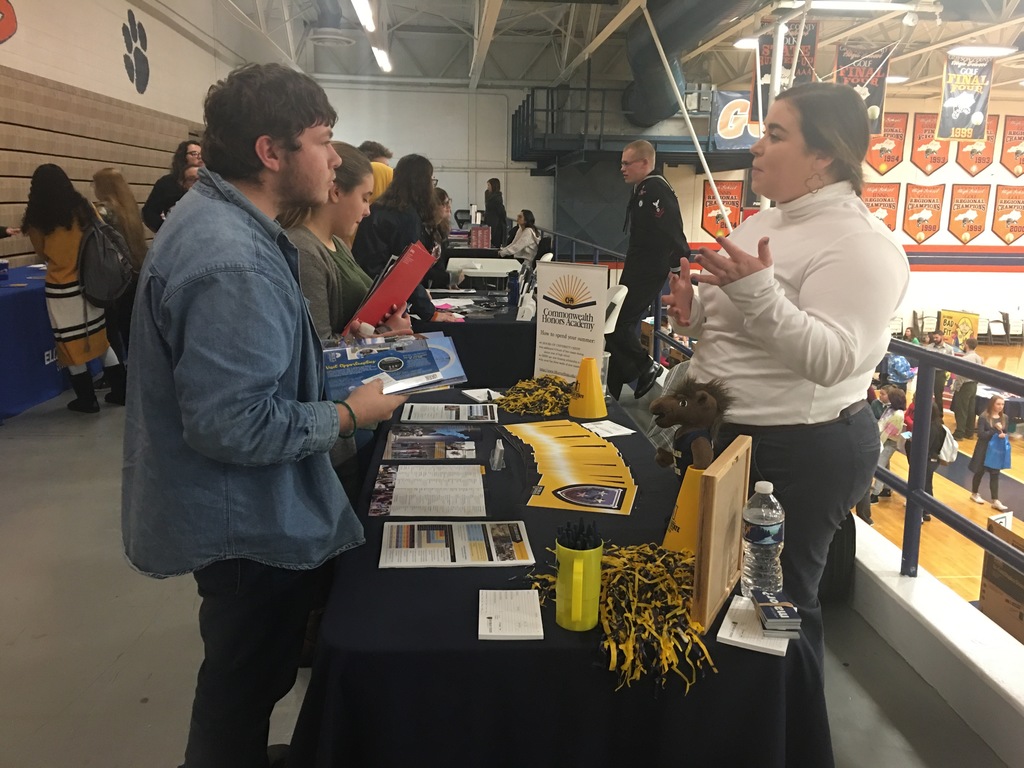 One survey, three options. Based on previous feedback, the Calendar Committee has three calendars to choose from for the 20-21 school year recommendation. Make your selection at bit.ly/20-21Calendar by Weds., Dec. 4.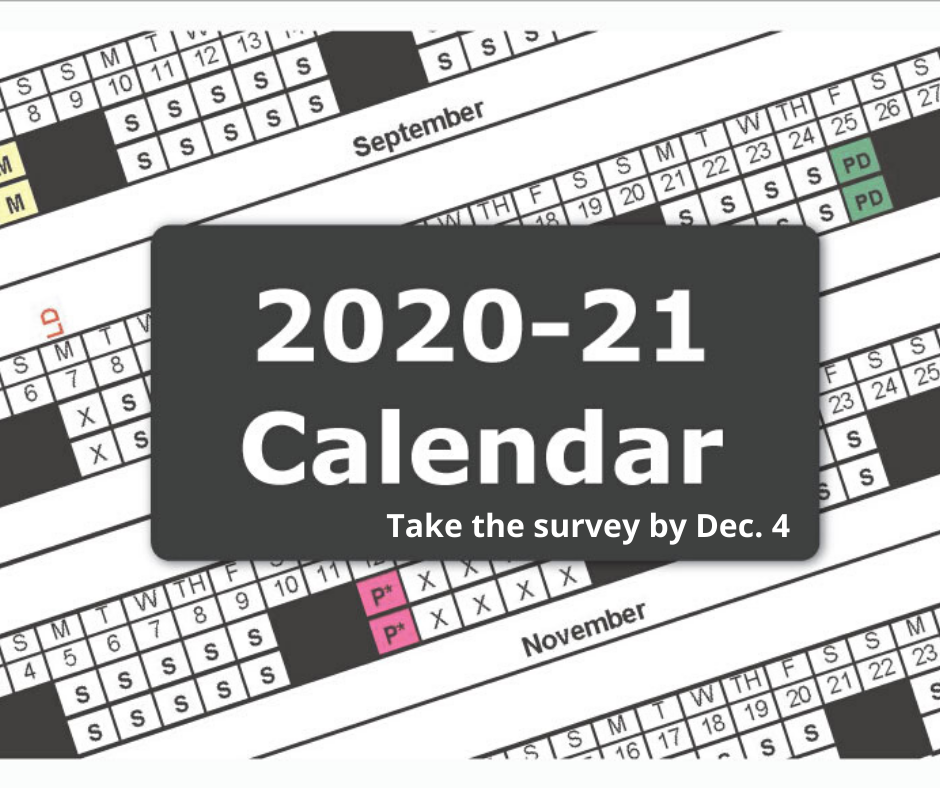 Congratulations to GCHS FCCLA on Top 3 Nationals finishes for Gracyn Cook (Technical Pastry Skills, 3rd) and Chloe Cox (Technology in Teaching, 2nd), also Josie Decker and Maya Vaughn on national recognition. See more bit.ly/FCCLAnationals.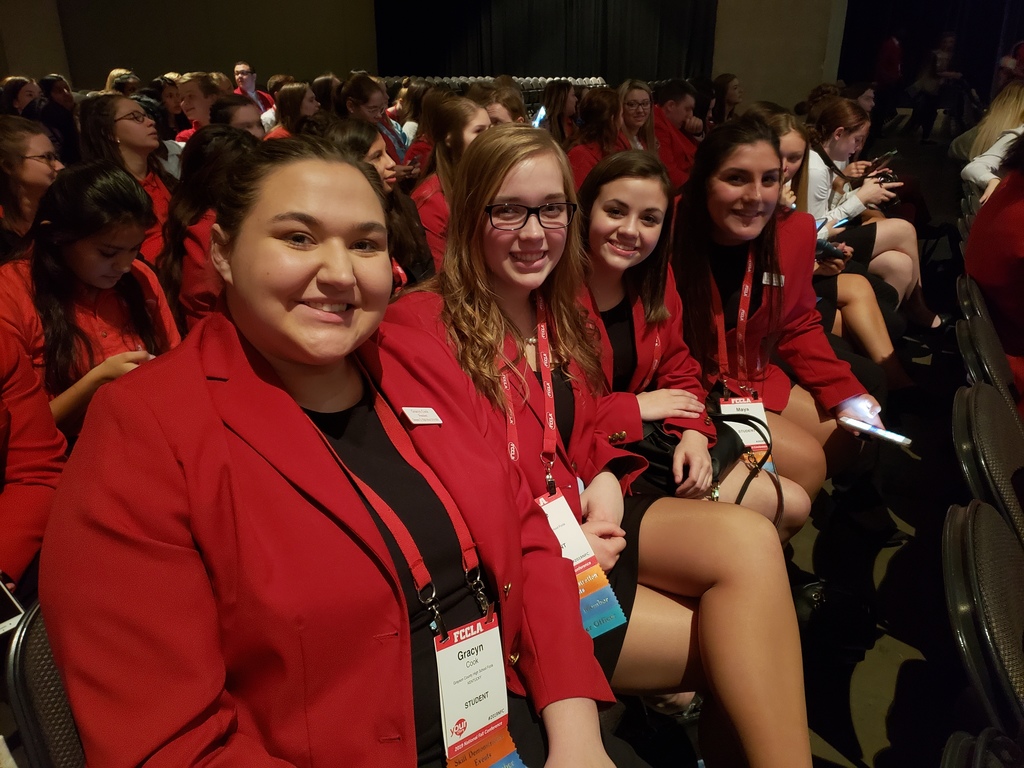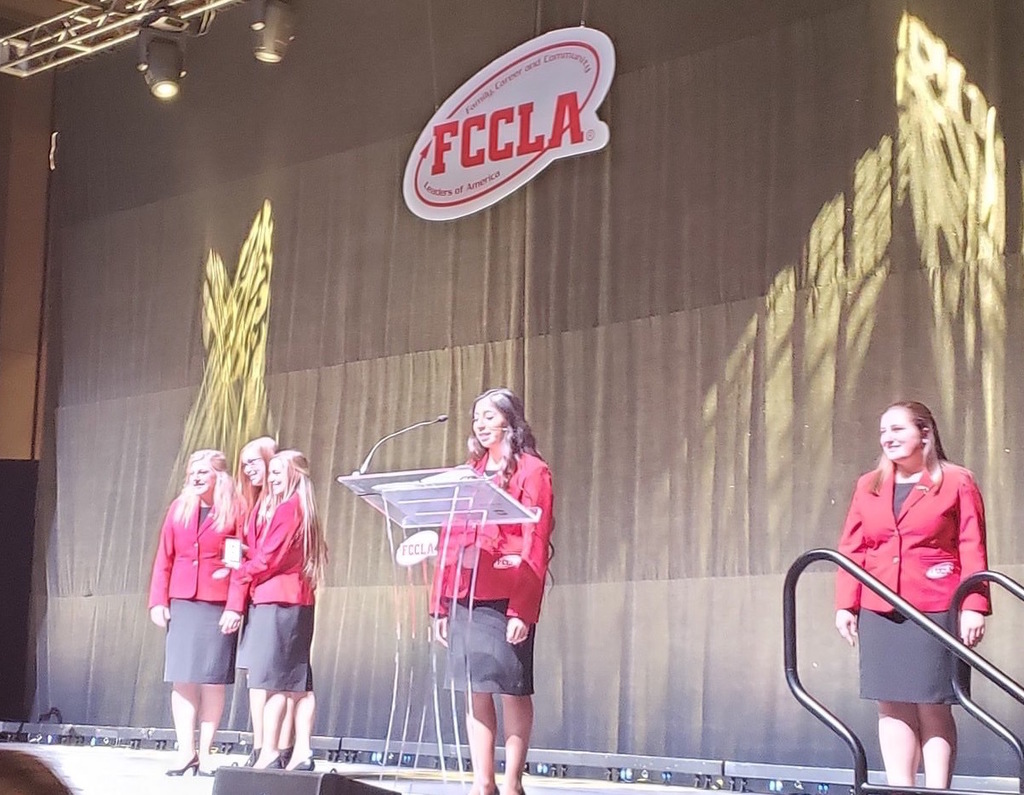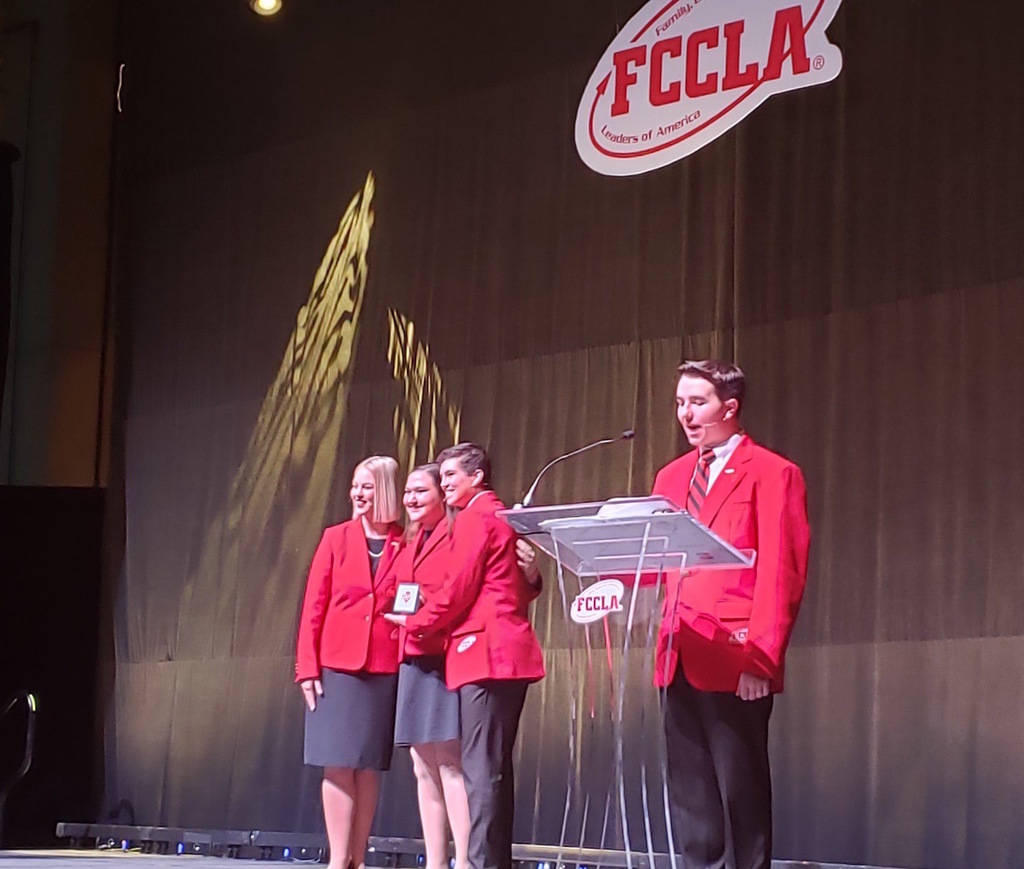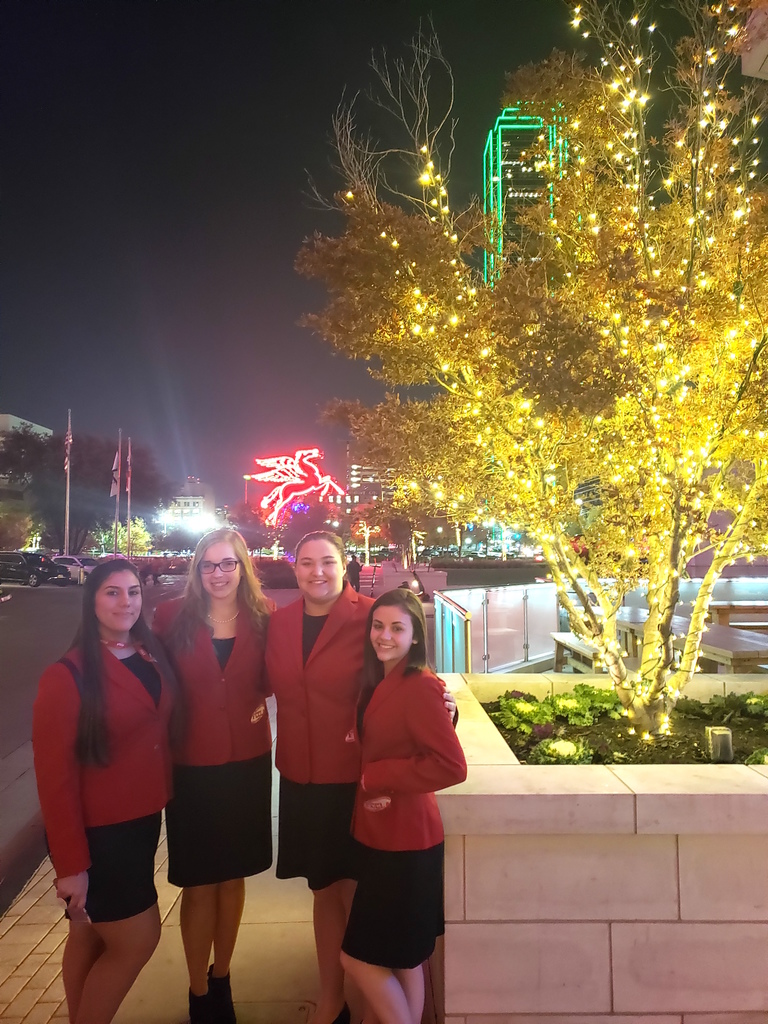 Knowledge is power. Get the facts about vaping this Thurs, Nov. 7, 5:30 – 7 pm at GCHS. Event is open to ALL. Hear from community law enforcement and healthcare experts on how e-cigarettes affect health, kids, and our community. Together we can make an impact! #WeAreGCconnectED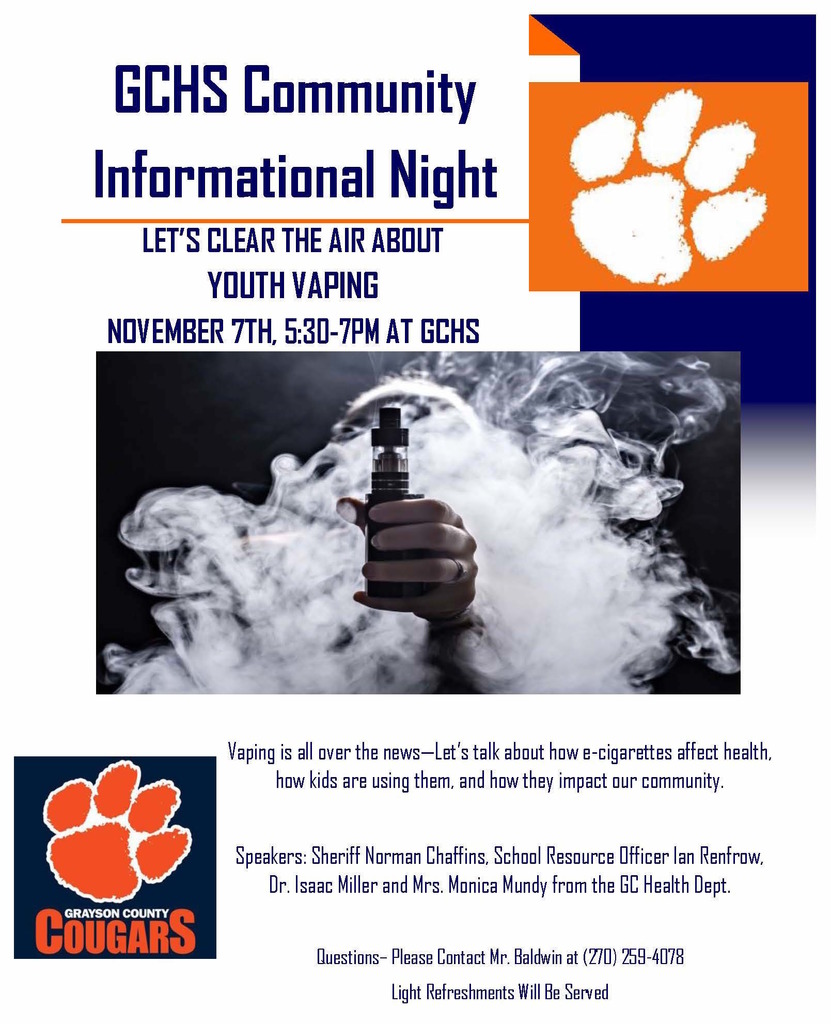 It's time to to start planning for the 2020-21 School Year and we'd love to hear from you! Please give us your input into the upcoming School Calendar by taking this very brief survey bit.ly/CalendarSurvey20-21. Responses are requested by Nov. 13.

GCS has been named one of only 12 districts statewide as an education "Bright Spot." See how we received the honor
https://bit.ly/2nUVWqB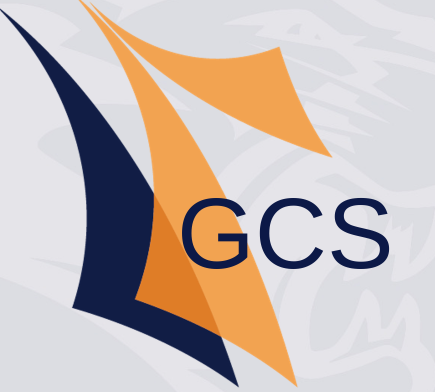 It's a Signing Day celebration for these Class of '19 grads found success with local employers through coops, job shadowing while still in school and earned employment offers as result! Congrats to Charie Meredith, GC Court Clerk, Logan Overby, Elite Welding, Kellie Geary, Leitchfield BP, and Gabrielle McCarty, TLRMC. Thanks to these community partners who opened their doors to provide hands-on education for the win-win. #WeAreGCconnectED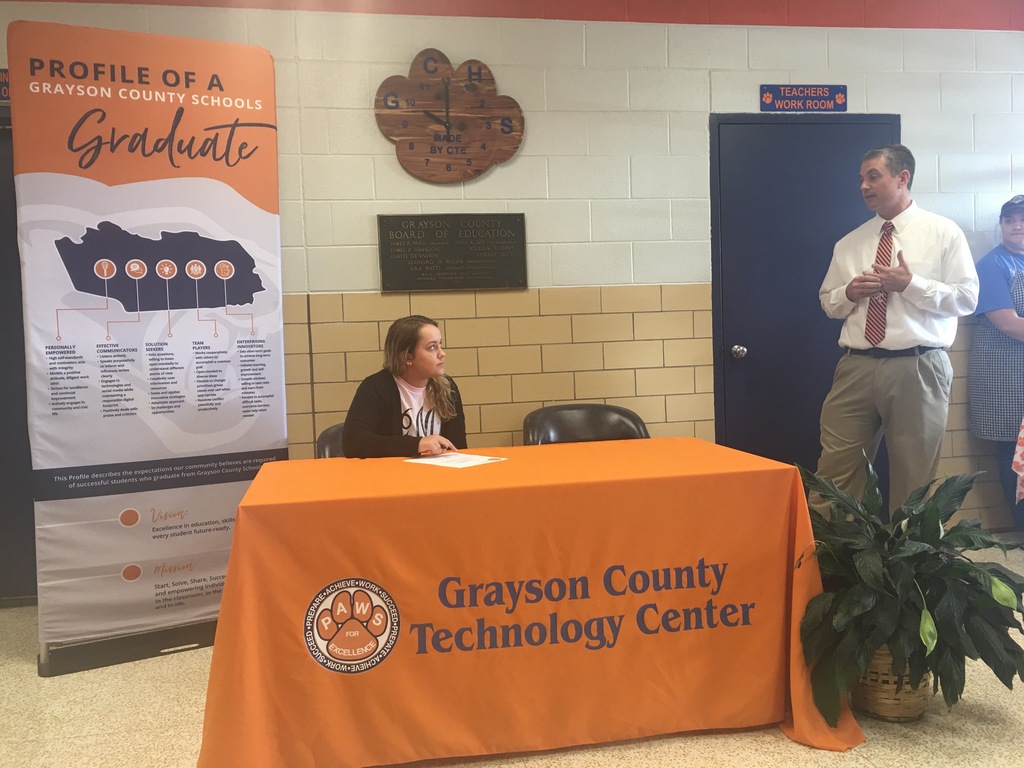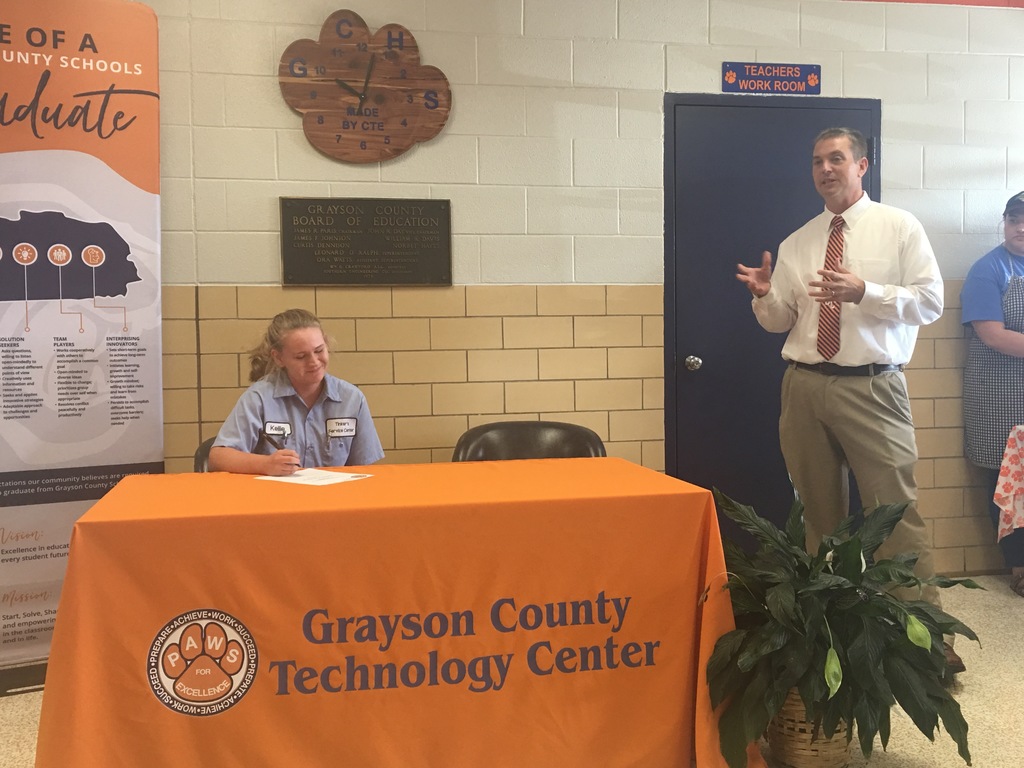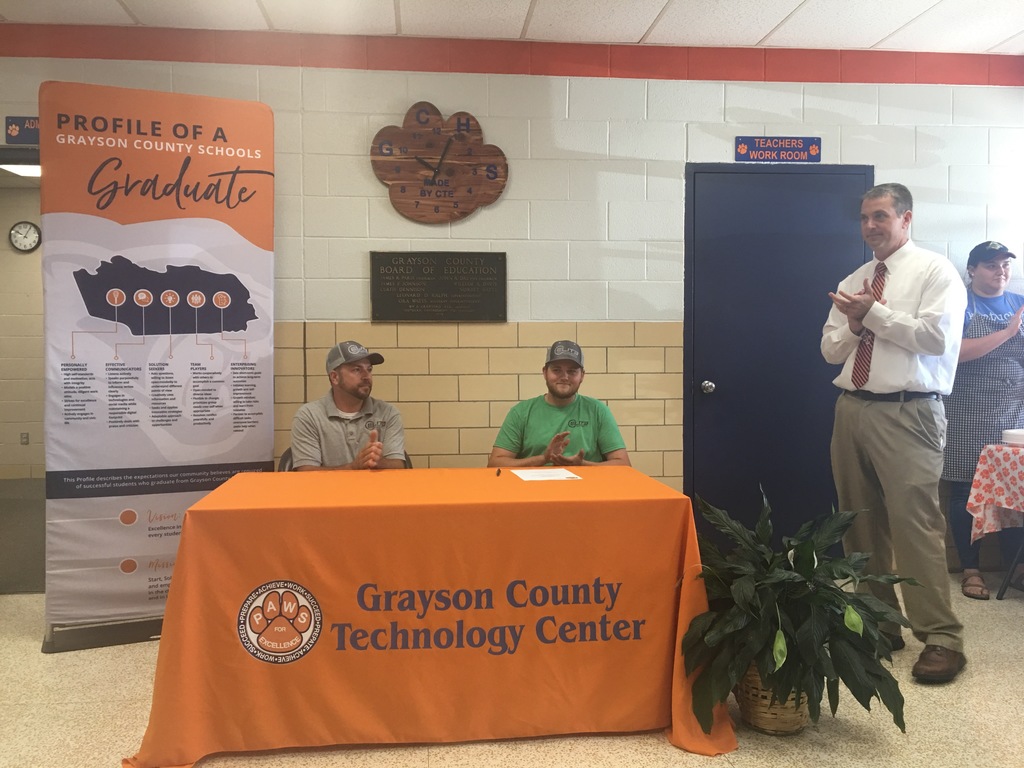 It was a repeat for Team GCS in the 2nd annual Corporate Cup against some fierce (but very friendly) competition from Plastikon, ECTC and Farm & Home Realty and Auction. Great day of fun, fellowship and teamwork! Thanks to all team members and volunteers from every school! #WeAreGCconnecteD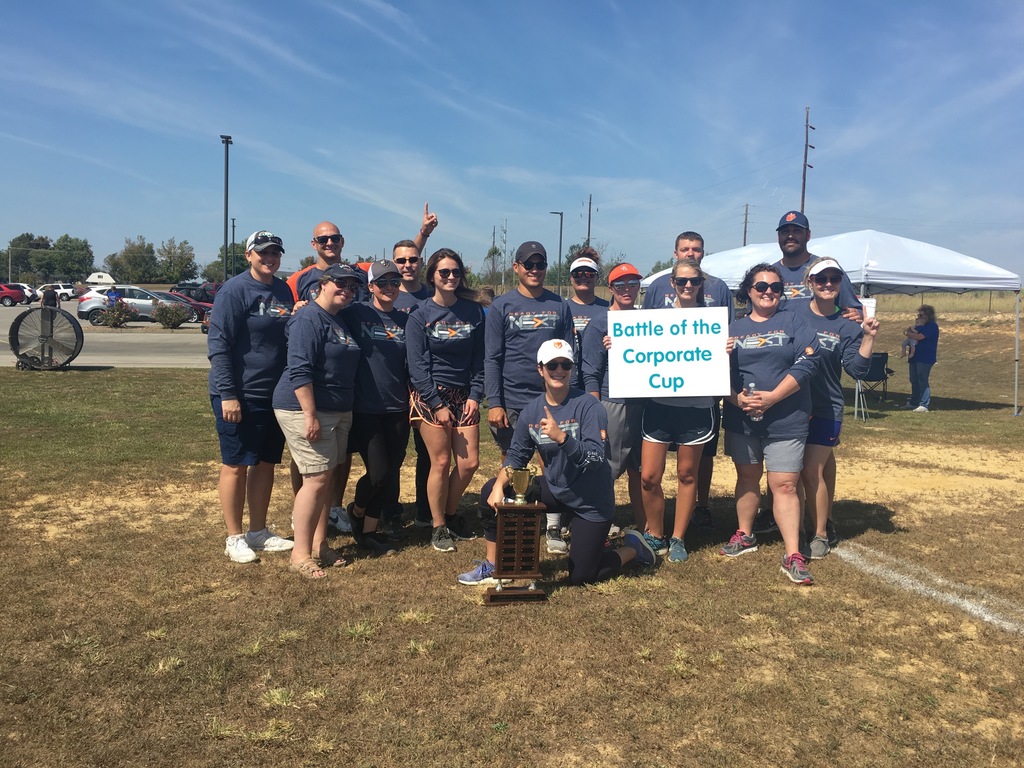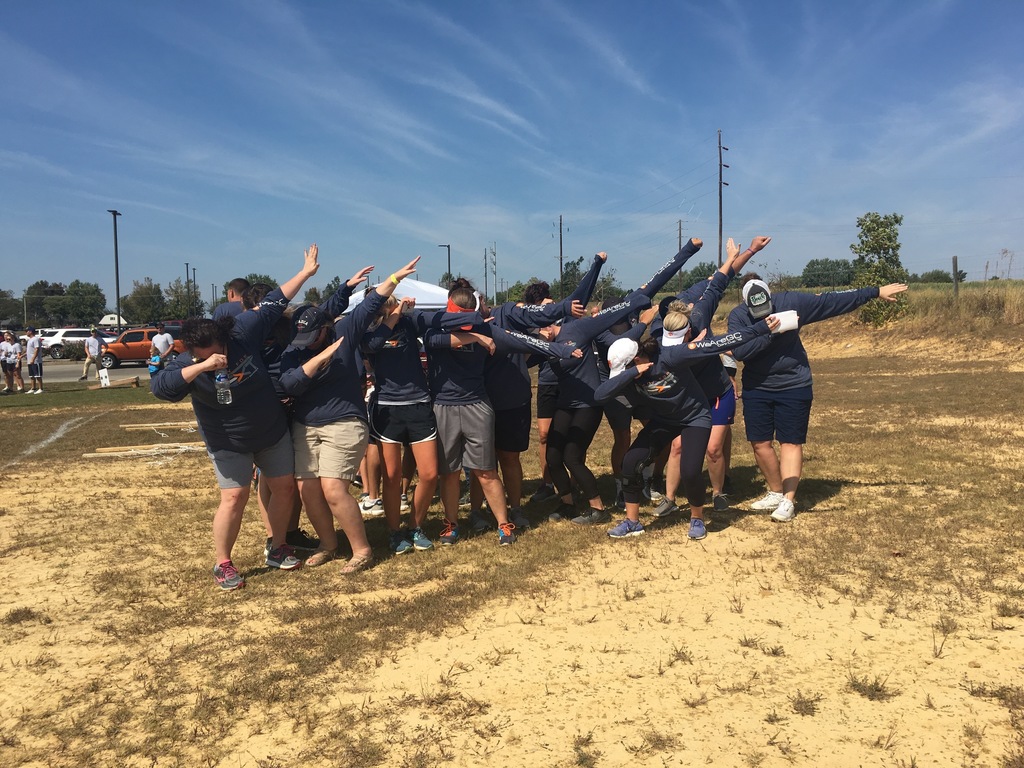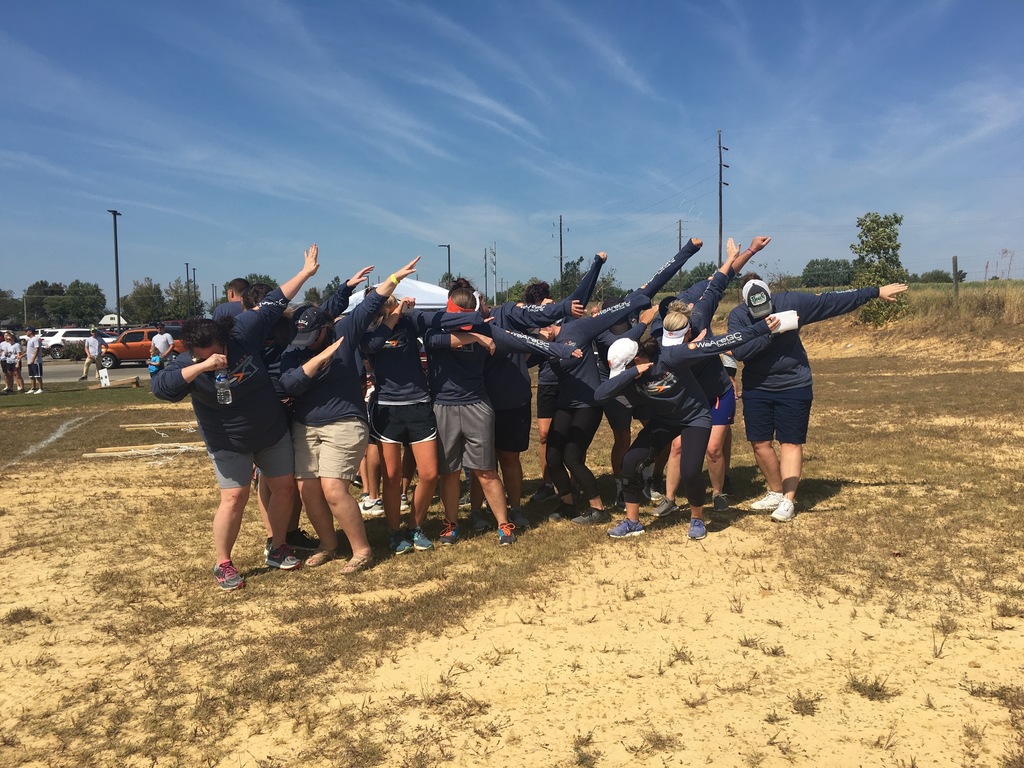 Congratulations to Kristy Hodges and the Meals on the Bus program, 2019 Chamber of Commerce Education Award winner. Thanks to Food Services staff, bus drivers, so many community volunteers and partners who have helped this program grow! #WeAreGCconnectED
Job Shadow Spotlight! Junior, Sandan Paddack, works with Leggett and Platt Engineer Brett Gregory learning about manufacturing. Thanks Leggett & Platt for participating in our Job Shadowing Program!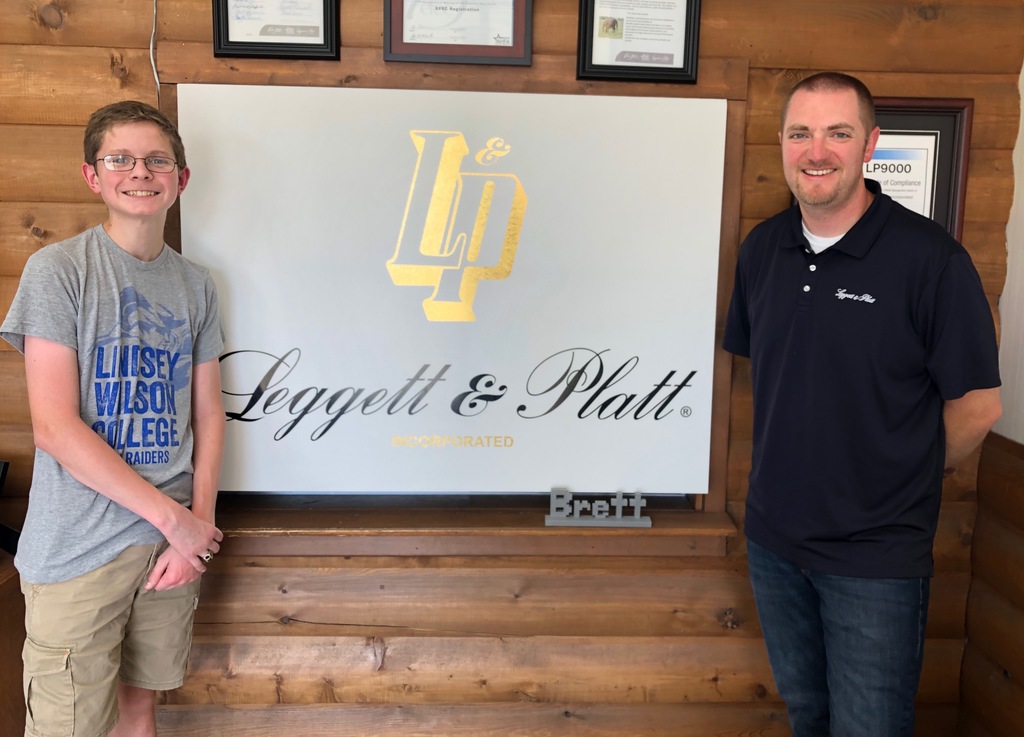 This is an informational-only message for our families and community.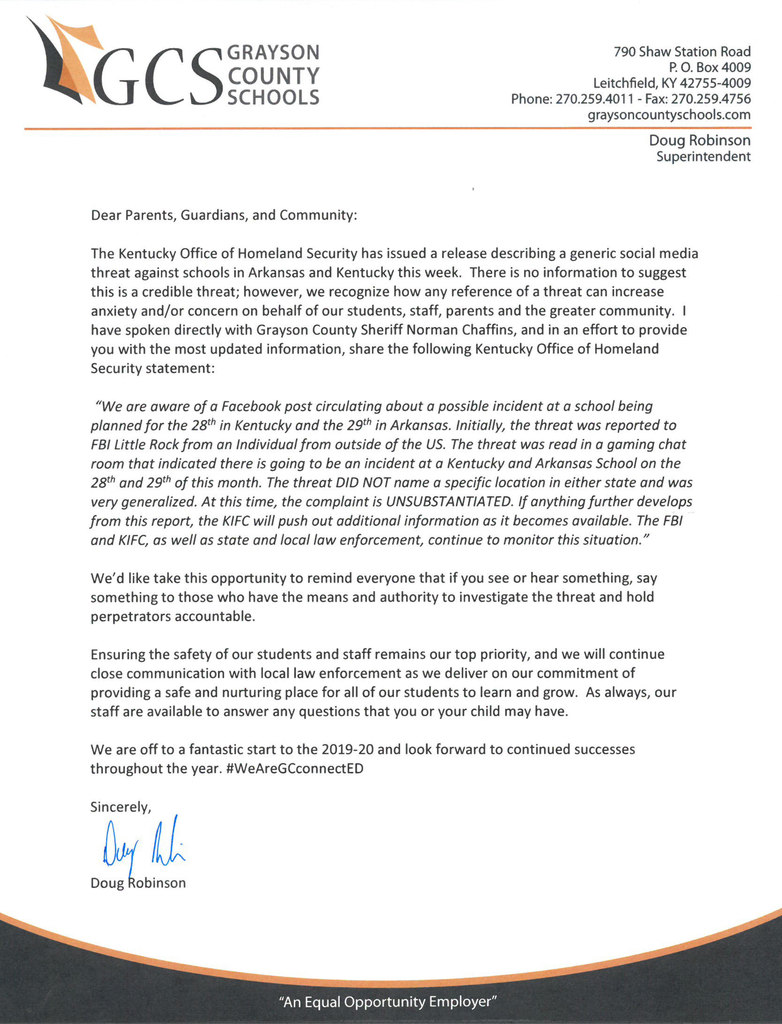 This is an informational message only for our parents, guardians and community.