Congratulations to GCHS HOSA on a successful State Leadership Conference, and to the students who both qualified for Nationals and placed in the Top 5 of their event.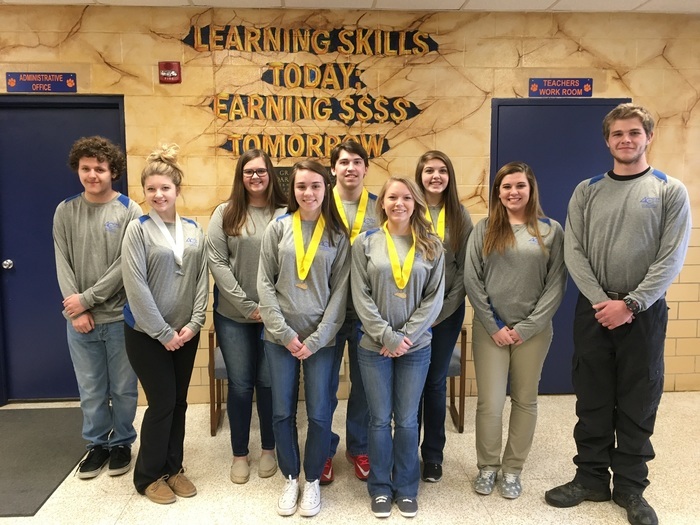 Straight distinguished ratings at KMEA district competition for the GCHS band tonight (3/22) and all three middle school bands (6th, 7th, and 8th) yesterday! Incredible effort, incredible results.

Guys and Dolls, Jr. spring musical at Caneyville Elementary March 30, 7 pm. $5 admission. Portion of proceeds benefit Caneyville Purple Flash Community Center Restoration Project.

Early Enrollment Discount for the 2018 Austria/Germany Spring Break trip expires April 15, 2017. Visit
https://goo.gl/vq4Ypp
for itinerary and how to take advantage of this once-in-a-lifetime opportunity.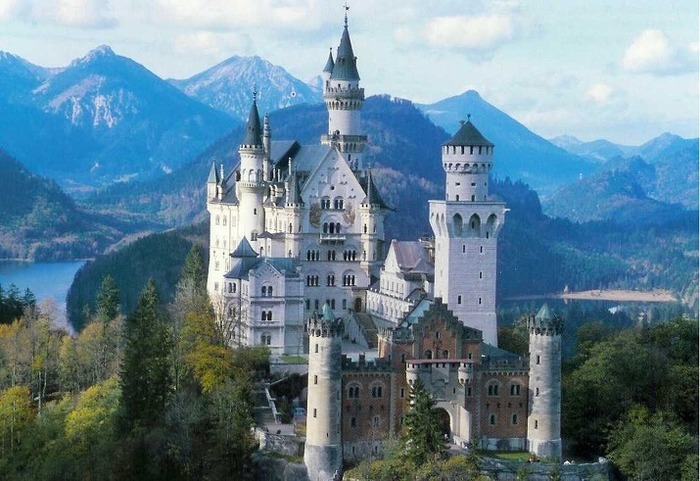 Taking on heart disease (and each other) in the annual Battleball Challenge! GCMS has been the middle school funding champion for the past three years and hopes to keep the streak going as they learn about teamwork, fitness and giving back, all in support of the vital work of the American Heart Association.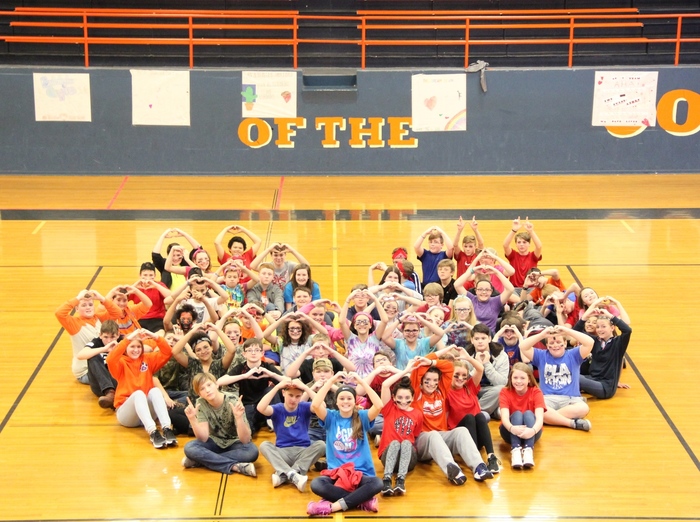 March is Music in our Schools Month. Each week this month, we'll be focusing on one of our music programs - band, orchestra, chorus, drumline and colorgaurd - at graysoncountyschools.com. First up . . . band. (And don't forget, you can hear them in concert next Monday, 3/13, 6:30 pm at GCHS.)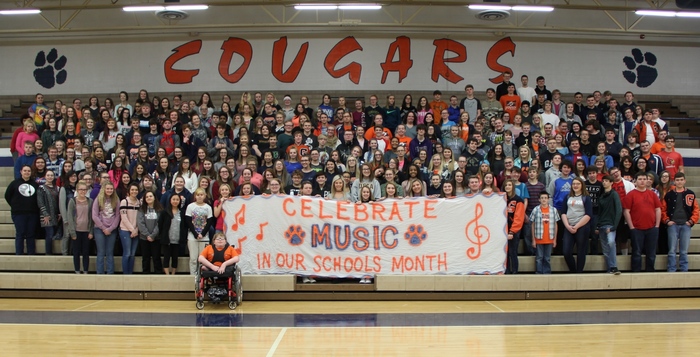 Remaining public tickets to Lady Cougars game will be on sale at GCHS tomorrow, Weds. 3/10 from 8 am – 12 noon. Support the team and be part of history!

‪Thursday's districtwide Area Band Concert has been rescheduled for Mon, 3/13, 6:30 pm at GCHS. ‬

Schools will dismiss at 1 pm Thurs., 3/9, and remain closed through Fri., 3/10, to allow students and staff to support the Lady Cougars in their first trip to State.

Awesome!!! So proud of the Lady Cougars!! 3rd Region Champs!!!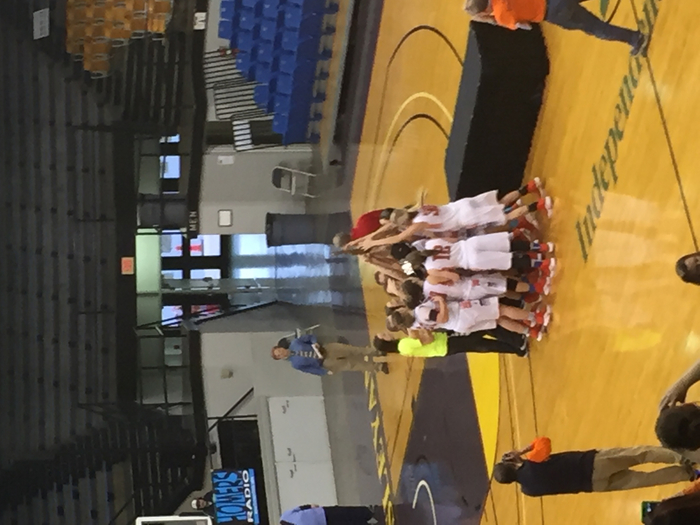 Fun across the district during Read Across America. Guest readers, a Cat in the Hat art wall, and favorite characters (even on bowling pins!).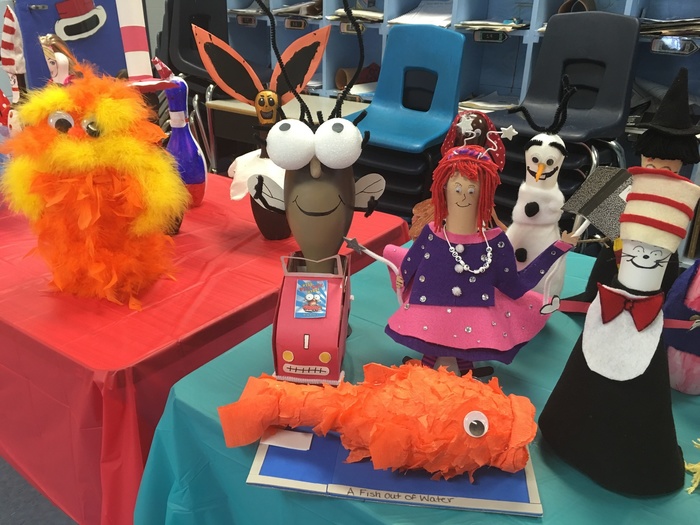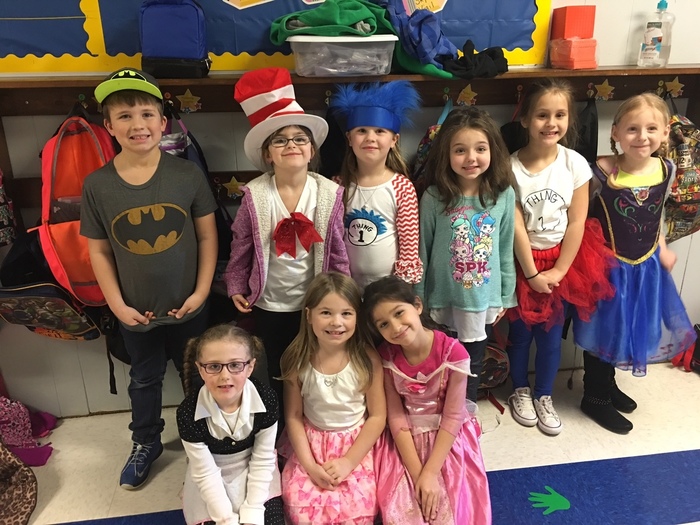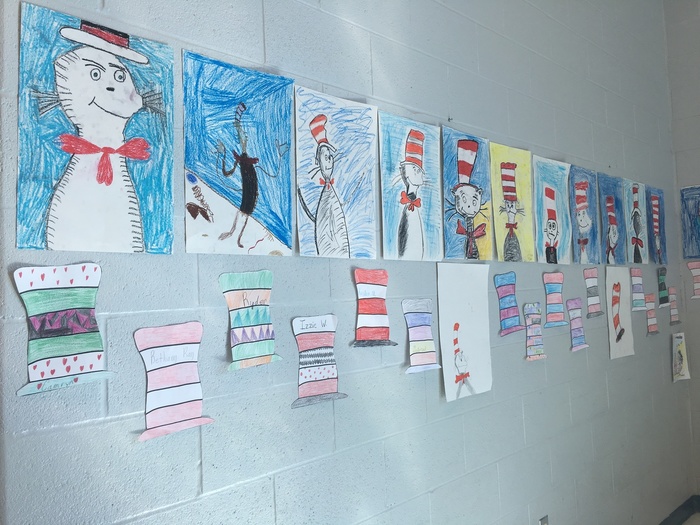 GCS will be on a 2 hour delay for Wednesday March 1st.

Preschool/Kindergarten reg. is set for Sat. March 18, 9 am - 2 pm at the Bd of Ed. Lot of fun in store - join us! Details
https://goo.gl/sQTXQD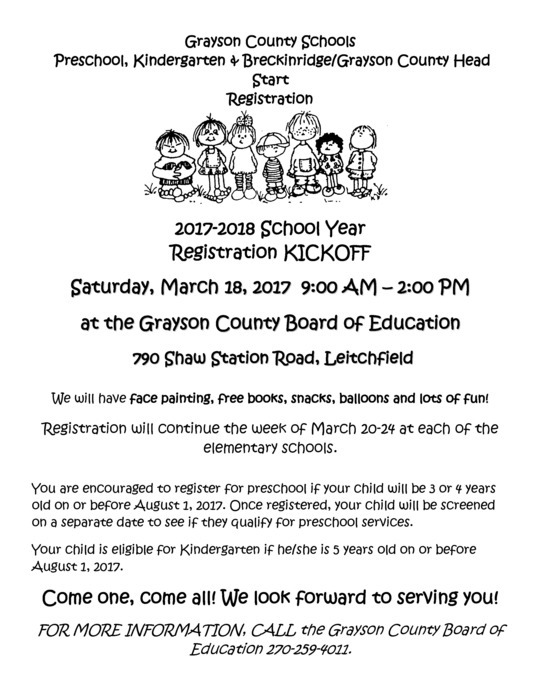 Best wishes to our DECA competitors this weekend at State.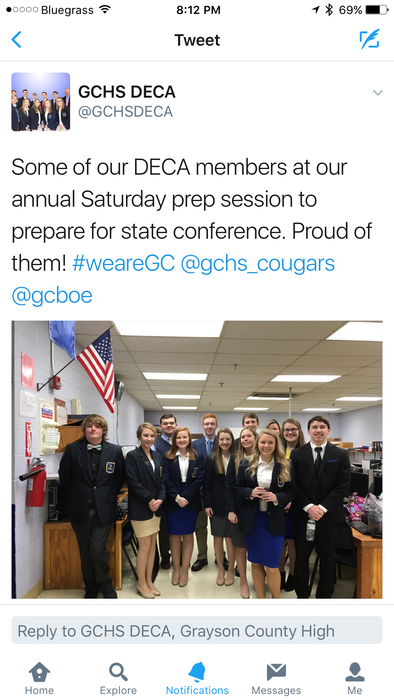 Congratulations to GCHS senior Dayton on being selected a US Presidential Scholar candidate. See the story in our News section.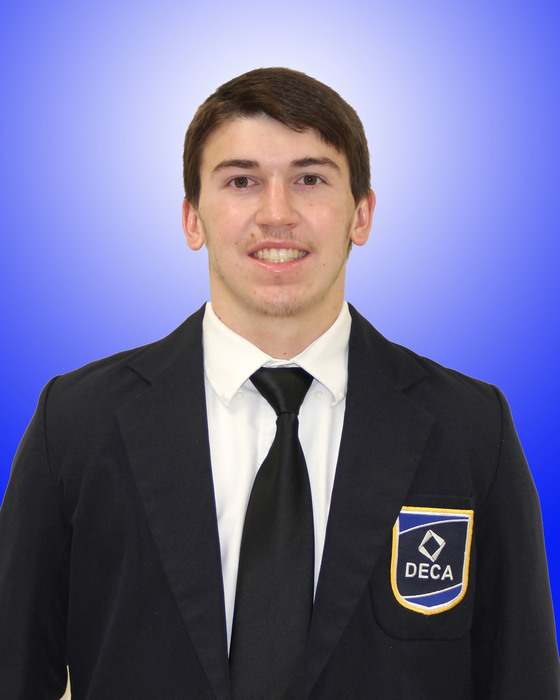 What a powerful and important program. Thanks to Sheriff Chaffins for bringing this to our schools.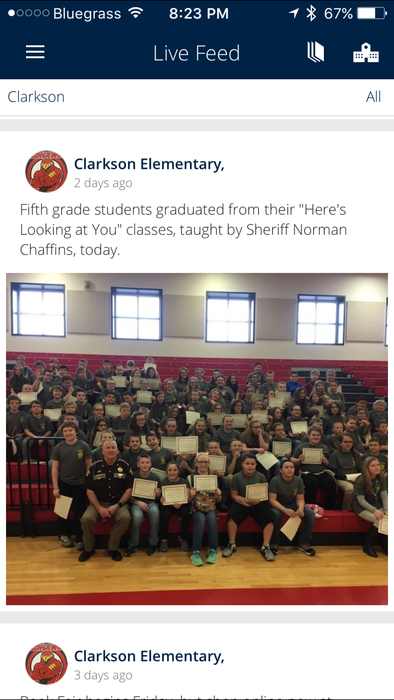 Enjoyed attending the KSBA conference this weekend!! Thanks to the GCHS art students for creating a great banner to display.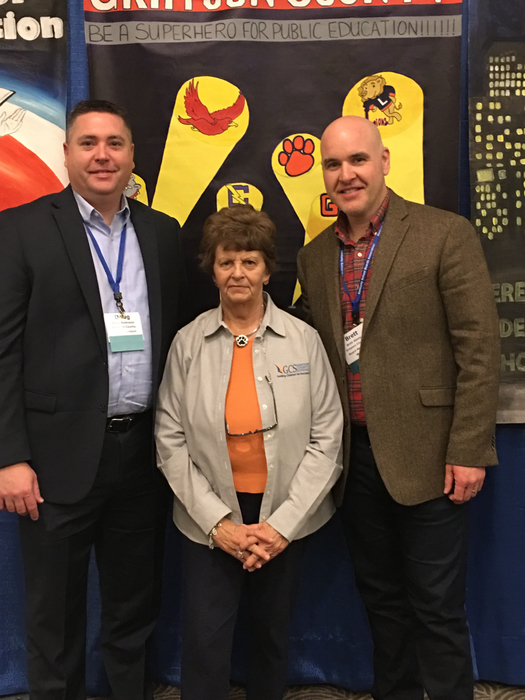 Join the GCHS Choir for an evening of "Solos, Soups & Sweets," Feb. 28, 5 - 7 PM. There will also be a silent auction of items donated by local businesses. Tickets are available in advance or at the door. Adults $5, Students 6th - 12th grade $3, PS - 5th grade $2.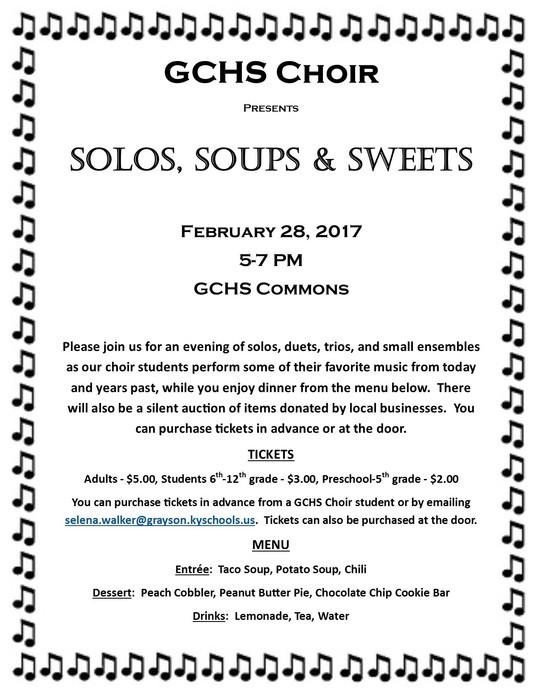 GCMS Beta State Level Winners: AJ Scanlon, 1st place in Technology; Sarah Kiper, 2nd place, Jewelry; and Amanda Fulp, 2nd place, Science. Congratulations!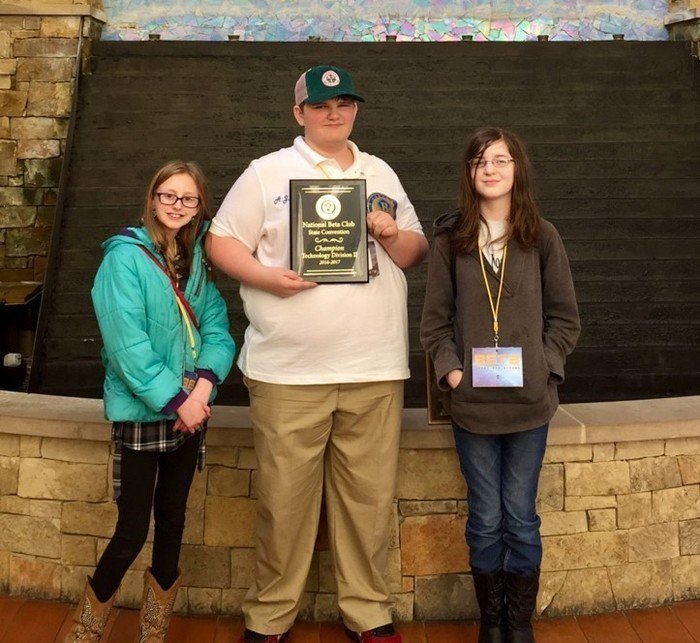 Congratulations to GCMS' Karen Van Metre, selected as one of three finalists for Kentucky Math and Science Teacher of the Year. She was recognized by state Education Commissioner Stephen Pruitt during a special ceremony Feb. 8 in Frankfort.