WBKO's Poppy took a field trip to Lawler Elementary this week to recognize students and staff on becoming Distinguished/A School of Distinction. Lawler is now in the running for the Grand Prize Drawing for $2,000 to be used to promote leadership activities and/or 'Leader in Me' initiatives and programs. Congratulations, Lions!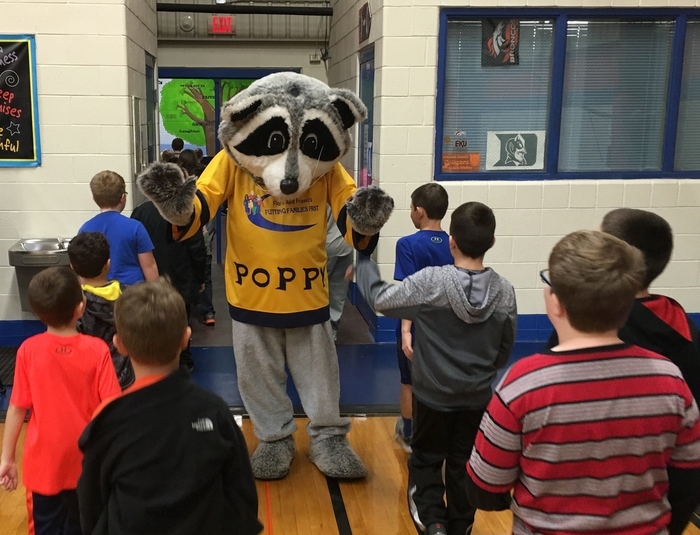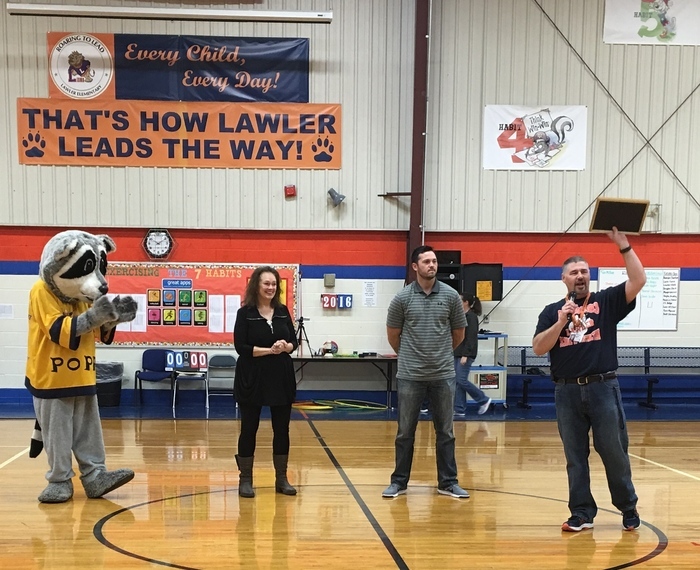 Dec 12 is the LAST DAY to sign up for Florence, Pisa, Lucca, Rome, Pompeii, and Naples. They're all on tap for the Spring Break '17 tour of beautiful and historic Italy, in an itinerary that has been custom designed for GCHS. - See details at graysoncountyschools.com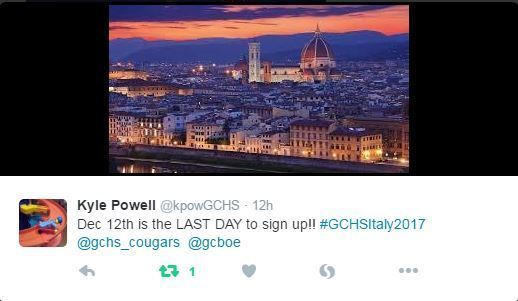 GCMS girls basketball GRVC tournament starts Saturday, Dec. 3. at Muhlenberg North Middle School. See full tournament schedule
https://goo.gl/6cW7Ac
. Good luck, ladies!

Congratulations to the GCHS Academic Team for taking top honors in the 2016 S. Central KY Academic Conference Quick Recall Tournament. See full story in News.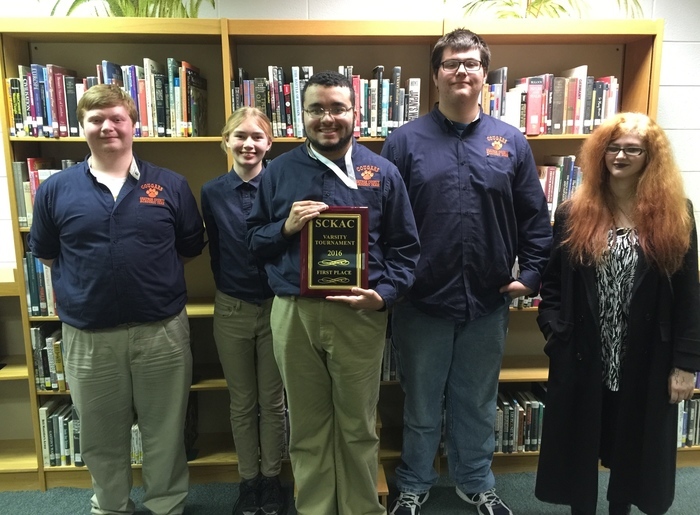 Basketball Schedule Change. The JV/V games against Cloverport this Saturday, Dec. 3, have been changed from 3:00/4:30 to a Varsity only game at 6 pm.

Tech team hard at work today getting ALL these Chromebooks ready for for students and new literacy program roll out.
https://goo.gl/ZGAvuz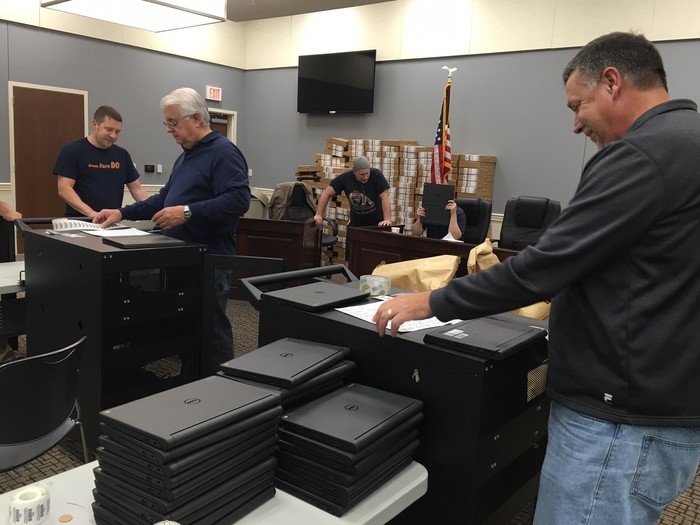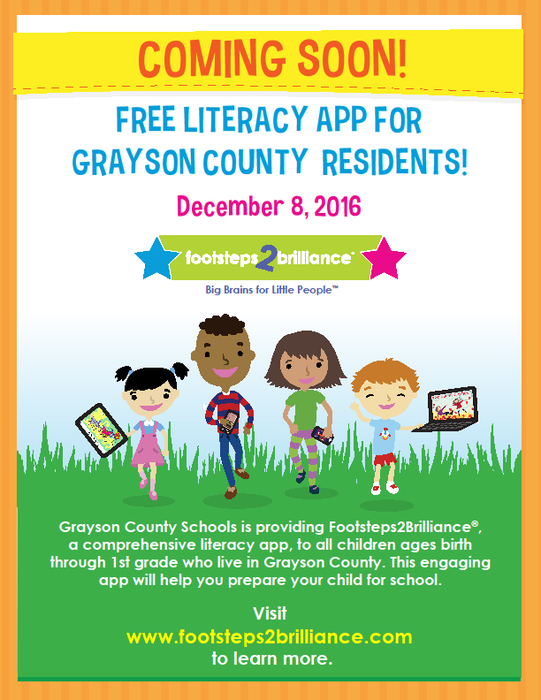 It's been a BIG couple of weeks for all our music programs. This just in from band. Congrats to all!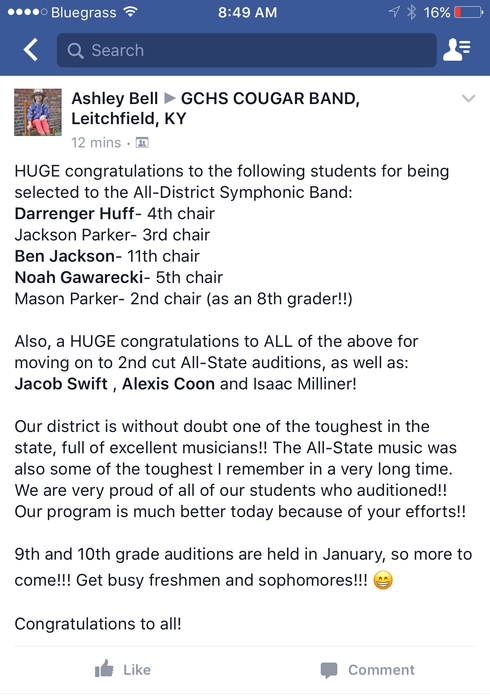 Sneak peak and coming soon . . . countywide! Stay tuned for updates.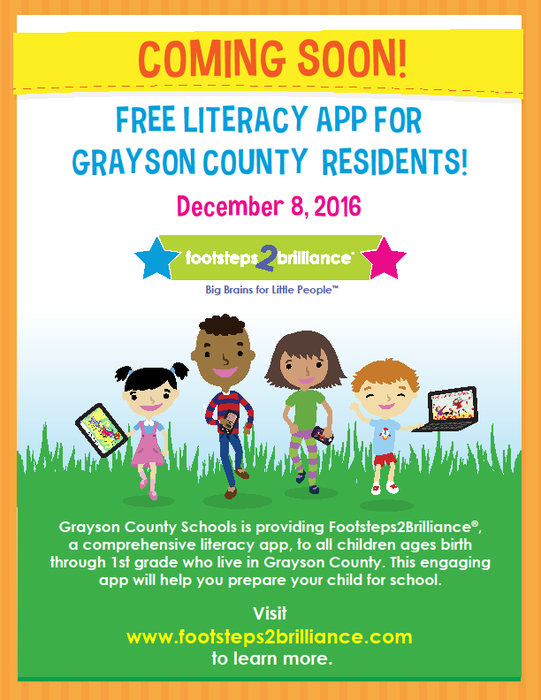 The GCHS Y-Club was named a Delegation of Excellence and second in the state for service projects during Kentucky Youth Assembly in Frankfort. Check our News tab for the full story.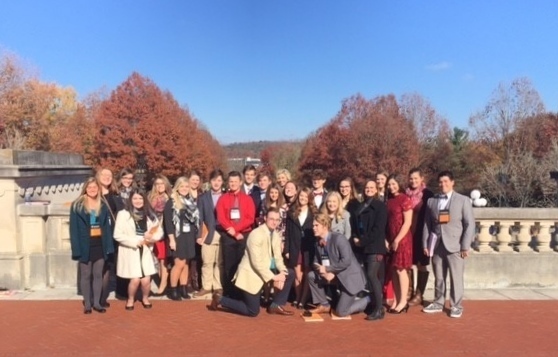 Aislynn Williams, Levi Martin, Ella Robinson, Courtney Higdon, Makala Shuman & Sydney Maze selected for KMEA Jr. All-State Chorus. They'll perform with students statewide during the KMEA conference in Louisville in February.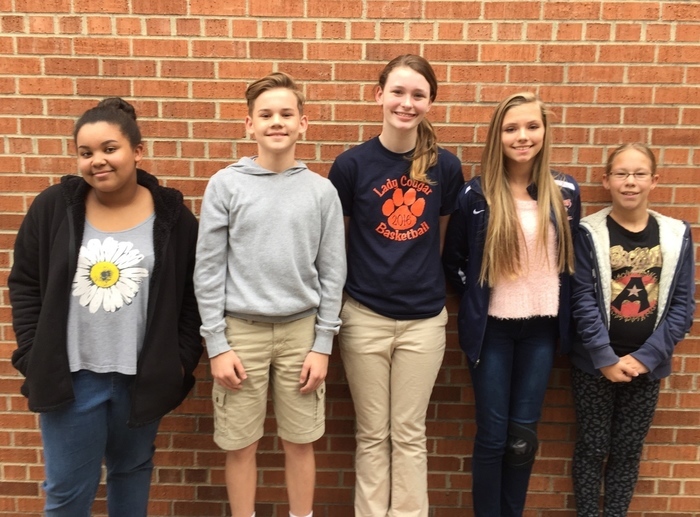 Annual Unite to Read for district 3rd graders brings together career and literacy exploration, this year in Spanish!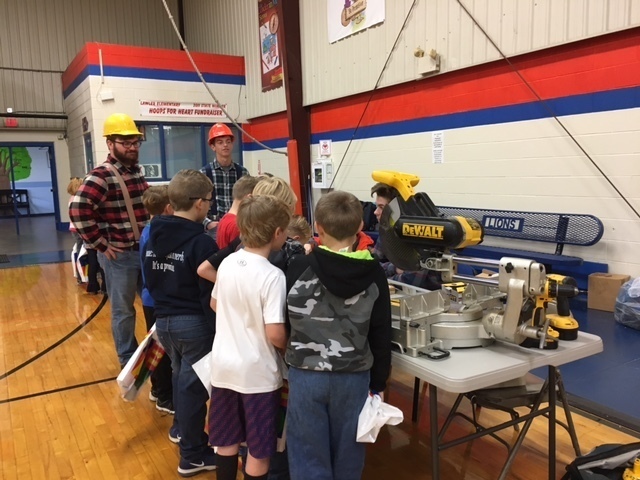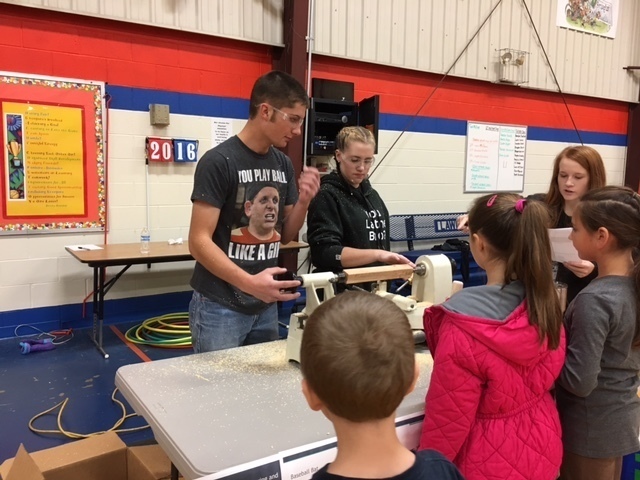 A record ten GCHS vocalists have been selected for KMEA's Sr. All-State Choir. They will perform with students from across the state next Feb. at the KY Center for the Arts.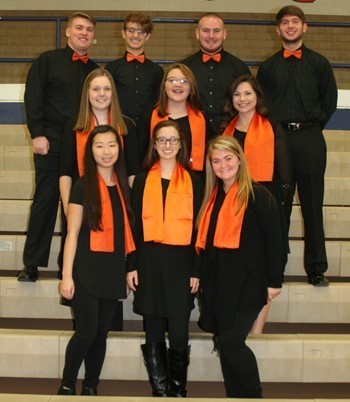 Congrats to Stephenie Miller & Zach Blanton of GCMS who competed in the regional Deaf and Hard of Hearing Spelling Bee. Stephenie took 1st place and will compete at the state level next month.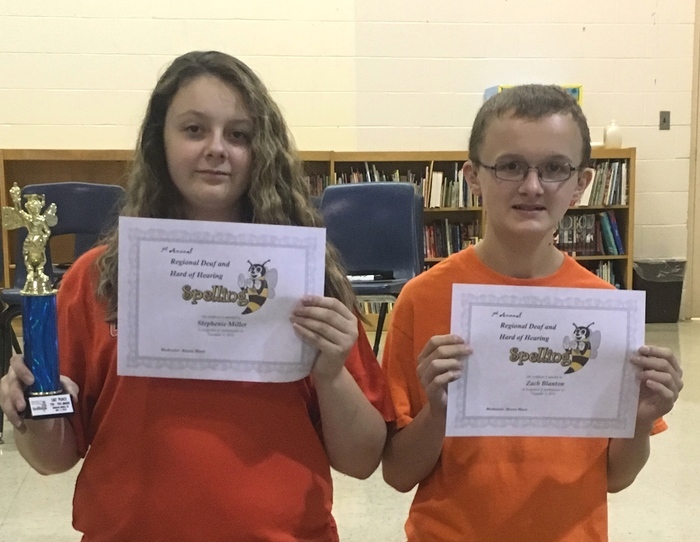 It's election day at Clarkson and Wilkey and students are eagerly casting their ballots. Wonder who has the edge?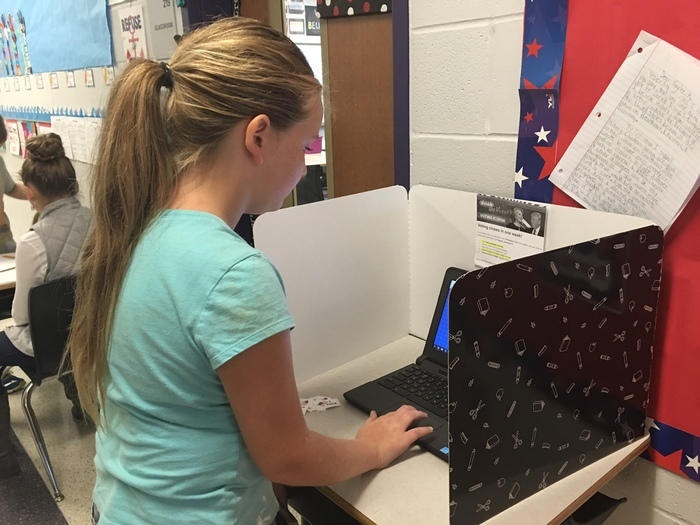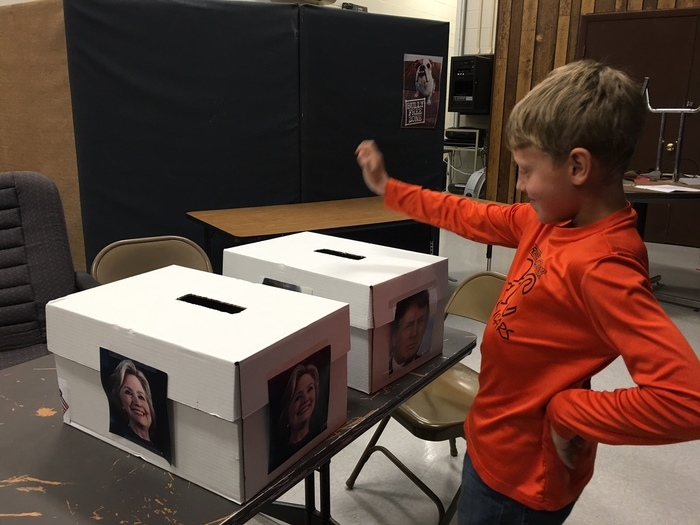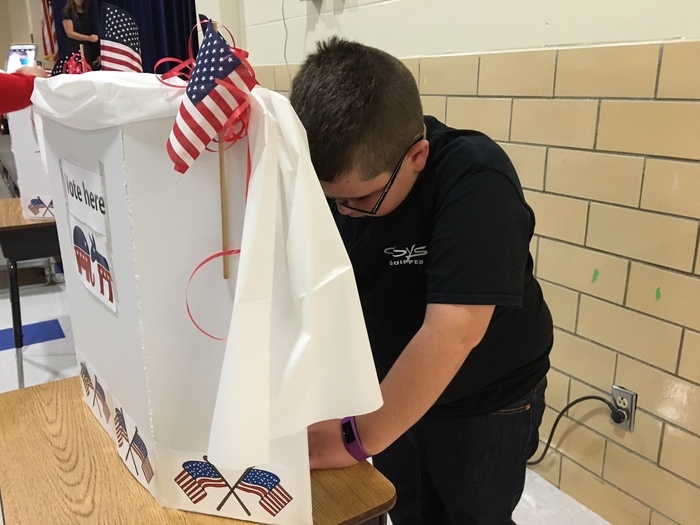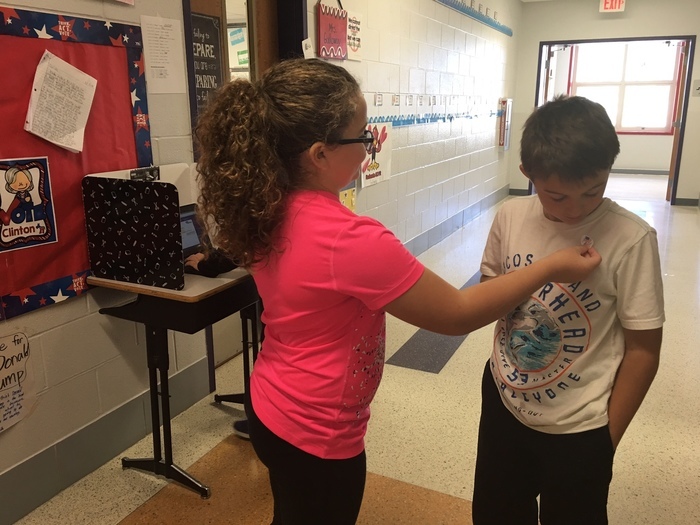 The Champs! Wilkey takes Whiz Kids academic title!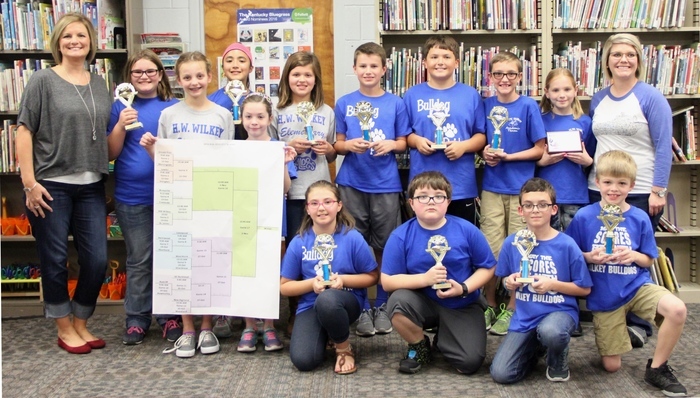 American Choral Directors Jr. High All-State performed in Bowling Green last weekend. Members included Masen Hughes, Jaydne Forsyth, Ella Robinson, Fallon Kassinger, Margalo Stanton, Levi Martin, Rebecca VanMetre, Gabrielle Nunnaly, Jessica Manion, and Caitlyn Woosley. Congrats to all on earning this honor.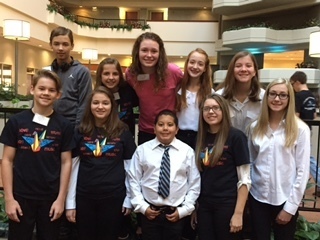 Good luck to our GCMS 8th grade boys basketball team as they take on Caverna tonight in their home opener.. Go Cougars!

We're excited to launch our new GCS app for iPhone and Android today!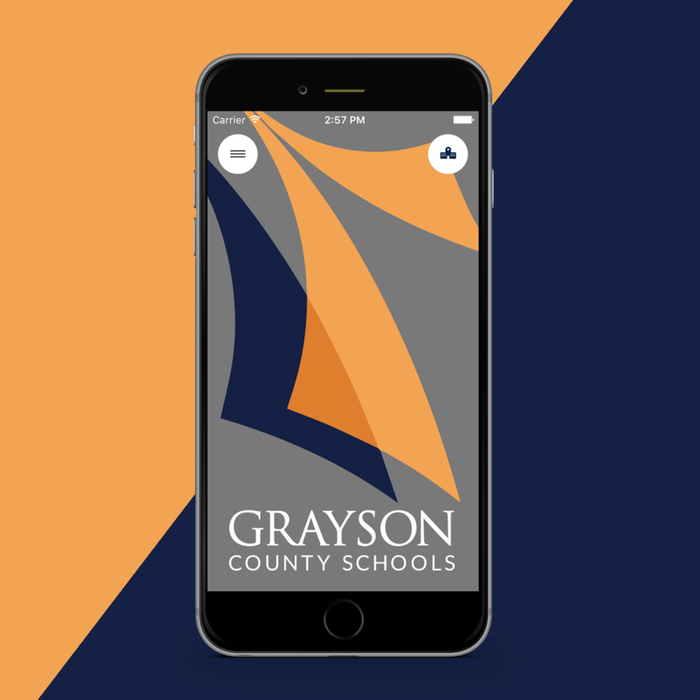 It's an Orange Out to support our Marching Cougars as they head to state this weekend and also our Football Cougars as they take on Muhlenburg County tonight in their final home game. Kick off is at 7 pm. Co Gougars!

Red Ribbon Week KIck-off and Ribbon Cutting, this Friday, October 21 10:00 a.m. at the Grayson County Judicial Center