It's an Orange Out to support our Marching Cougars as they head to state this weekend and also our Football Cougars as they take on Muhlenburg County tonight in their final home game. Kick off is at 7 pm. Co Gougars!

Red Ribbon Week KIck-off and Ribbon Cutting, this Friday, October 21 10:00 a.m. at the Grayson County Judicial Center

Caneyville 4th/5th graders participated in the KMEA 4th District Treble Chorus with 206 other students from 10 surrounding counties.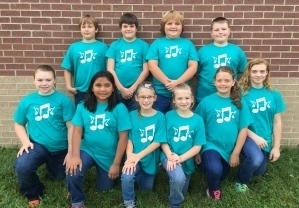 GCHS String and Chamber Orchestras in concert Sunday 10/16, 4 pm at GCMS Auditorium

GCHS Orchestra Fall Concert on Sunday, 4 pm in the GCMS auditorium. Both the String and Chamber Orchestras will be performing some exciting music!

Beautiful day for the Twin Lakes Marching Classic, 4:15pm start, 15 bands, $8 adults, $5 kids 12/under, 5/under free!

GCHS Band Leadership Team volunteered yesterday during United Way of Central KY "Give a Day for Hunger," filling bags for the GC Alliance Backpack Program. More at
http://bit.ly/2dNt77d

GCHS Athletic Hall of Fame nominations due tomorrow, 10/14. Contact AD Josh Basham 270-259-4078.

Proud of our GCMS/GCHS District Honors Choirs that recently performed at Campbellsville University. Congrats to all!

TL Marching Classic this Sat. 10/15 at GCHS. 4:15pm start with15 bands. $8 adults, $5 kids 12/under, 5/under free!